Posted By
The Team at Dr. Harvey's
March 18, 2018
We Were Told To Prepare for the Worst
About a month ago my little girl became extremely sick with no warning signs, after visiting our local vet we discovered she was suffering from an inflamed liver, her kidney levels were extremely high, and she was suffering from pancreatitis. We were told to prepare for the worst being that she is 10 years old and most likely would not recover.
She Refused to Eat
After spending three days at the vets on IV fluid and medications we were allowed to bring her home but on a NF kibble diet and a ton of supplements and antibiotics. Things seemed better for a few days, but she refused to eat the hard-dry RX formula of food. For years we have fed her nothing but Blue Buffalo as I always had the perception that they were a quality food.
She Started to Relapse
After a few days of being home she started to relapse and started vomiting every time she ate and again we were told to keep feeding her the Rx diet and to prepare for the worst. I did not want to give up on my little girl, but I did not want to see her in pain either, after days of research I happened to come upon Dr. Harvey's website.
Then I Found Dr. Harvey's
I spent hours going over reviews on Amazon and Facebook and in a leap of faith I placed an order for Dr. Harvey's Canine Health Miracle Dog Food. It has been three weeks and I am happy to say that I have my little girl back, better than ever. She is her normal spunky self again thanks to Dr. Harvey's. I cannot begin to thank you for saving my Baby Girl. I truly believe if it was not for this amazing food she would not be with us today. We will continue on this diet and at this point we have stopped all the supplements the vet recommended and switched to Dr. Harvey's Kidney Health Supplement along with the Canine Health Miracle Dog Food.
Thank you for Saving My Baby Girl
I am happy to report that she is back to her old self with even more spunk then before. Thank You again for helping my little girl. Attached are a few pictures of my Baby Girl.

Baby Girl is a 10-year-old Doxin-West Highland mix, and we look forward to many happy years to come.

Thank You Dr. Harvey,
Timothy W. Gutliph
---
Posted By
The Team at Dr. Harvey's
March 17, 2018
We Love Hearing From Pet Parents-This One
REALLY

Got Our Attention!

When Chacha's mom,Yumi, wrote to us about Chacha's overnight transformation, we nearly cried. How wonderful to hear that such a sick dog came back to life after a very short time. She saw an immediate improvement in Chacha or as she puts it, after "only one meal". We could not be happier to hear how Paradigm made such a big improvement. Her story is here in her own words.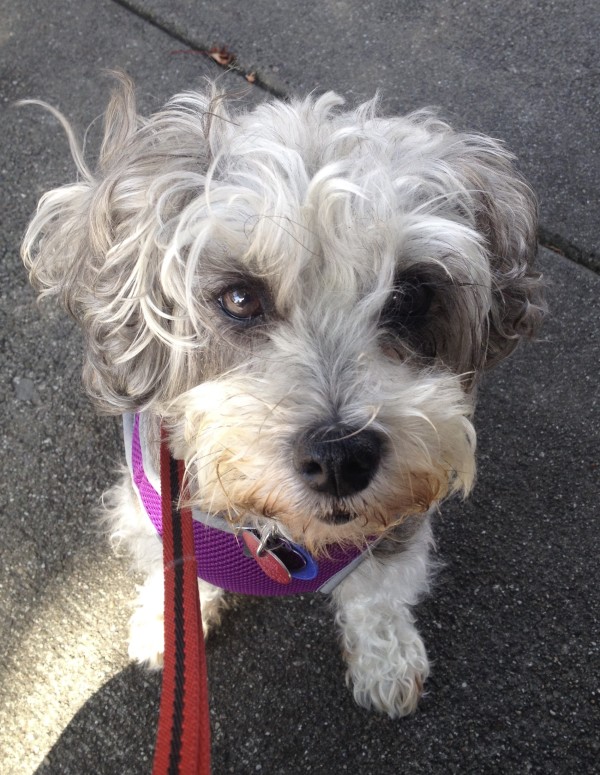 Chacha Was A Different Dog Overnight
It was amazing. Chacha was a different dog overnight! What started two weeks ago from eating grass, vomiting, to not eating at all had led to Chacha becoming dehydrated and finally becoming ketonic from not being able to administer her regular insulin dose.
Finding Food Was a Problem
Three emergency visits had already rendered me financially helpless in not being able to hospitalize her. I had asked the doctor to let me treat her at home. Almost two weeks of daily subcutaneous fluids and anti-nausea meds she was doing better. The food was still a concern. She had been on WD, but not even wanting to touch it. Made boiled organic chicken with mixed veggies, pumpkin, and a touch of spaghetti which was tolerable, but you can tell it was not sufficient enough.
Then I Found Dr. Harvey's Paradigm
I took the leap of faith and found Dr. Harvey's Paradigm. With all the positive reviews, I had to try it. I felt like I had nothing to lose. I needed for Chacha to have nutrients put back in her system.
It Only Took One Meal,
ONE

MEAL

!
Chacha was so weak she could only take brief walks and barely enough strength in her back legs to climb stairs. It only took one meal, ONE MEAL, and she was full of life. By the second day her eyes were twinkling bright and walked vigorously on her outing! Neighbors with their dogs were so surprised of her sudden health change I had to share the information with them

I hope you receive more phone calls for samples and orders for Dr. Harvey's.
Thank You!
I am so overwhelmed with thanks.

Most gratefully,
Yumi and Chacha
Chacha
UPDATE

-3/23/2018
" So grateful to you all for your hard work and dedication towards our loving companions! The work you all do at Dr. Harvey's is priceless to say the least.
Dr. Harvey is so humble, and he is constantly saying it is not rocket science and to trust myself. He is clearly a teacher who makes his students think for themselves to find the answer. I can see why he has such a great staff and happy followers.
It is the most comforting feeling to know that someone is actually there to speak to you and who is genuinely concerned for the well-being of our precious loved ones. I wish I had known about Dr. Harvey's much sooner.

Chacha has been doing great! Here is a picture of her bright twinkling eyes after being on Paradigm for just over a week now!

She inhales the food! It use to be such a chore to feed her! Now… it is gone in seconds! Lol.. So grateful! She is a very happy little girl.
I feel very blessed to have you all in out lives.

So very grateful!!!!
With all my heart,
Yumi and Chacha
---
Posted By
The Team at Dr. Harvey's
March 14, 2018
The Diabetes Diagnosis
Peanuts is a 12-year-old Pomeranian/Chihuahua. He was my husband's Service Dog for a few years, then we got into doing Dog Agility and Dog Dancing. He has given so much to myself and my husband that I would give him my all and more! Almost 2 years ago, he was diagnosed with Diabetes. He has been blind now for a year, due to diabetic cataracts.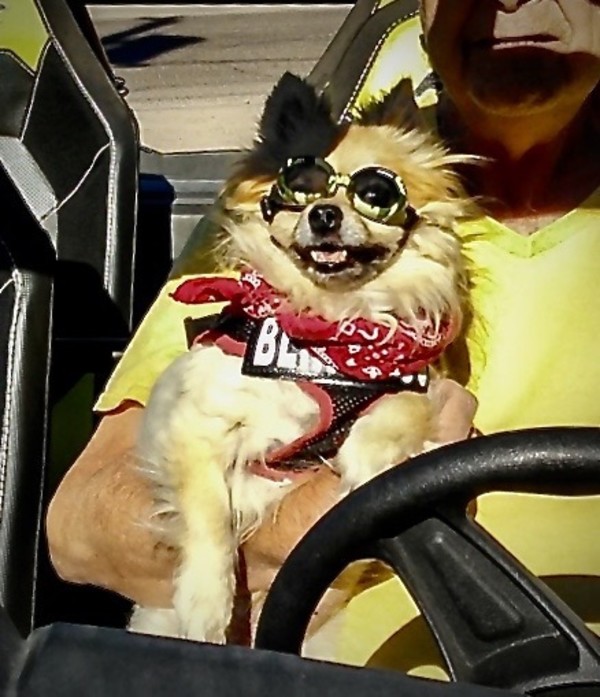 The Struggle to Keep Him Healthy
I have struggled all of this time to get the right diet to control his blood sugar and keep him as healthy as possible.A few months ago, I made the decision to take him totally off commercial foods, and prepare his meals myself. My biggest worry was making sure he had everything in his diet that he needed. We have battled diarrhea throughout. Someone in my Diabetic Support Group had mentioned Dr. Harvey's Paradigm Food. I proceeded to research it and was impressed. It was like fresh food with great supplements!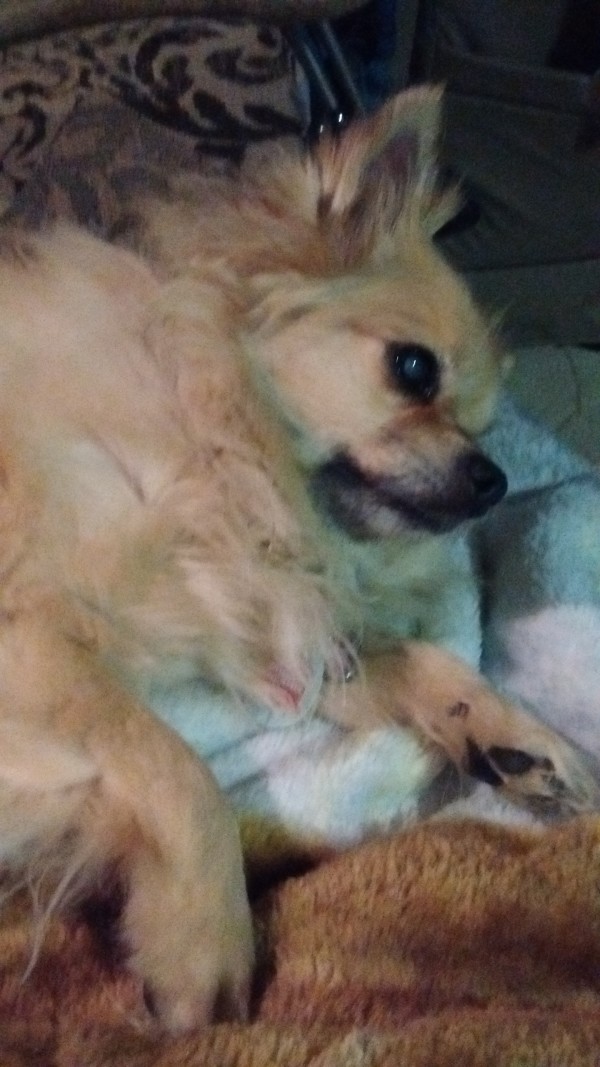 Finding Paradigm
Since trying the sample and seeing how much my VERY PICKY eater loved it, I decided to go for it. I have not regretted that decision! His diarrhea has cleared up. He has more energy, and after having a dull coat that didn't want to grow anymore, he is getting a good coat growth again in a very short time.
Less Insulin, Happy Dog, Happy Mom!
I had to cut back on his insulin by 2 units! Many in my Diabetic Group are now converting to Dr. Harvey's Paradigm with glowing reports! And I love it that if I have a question, Dr. Harvey quickly, personably, talks to me! WOW! Peanuts is a Paradigm dog for the rest of his life, and I'm a very Happy Mama!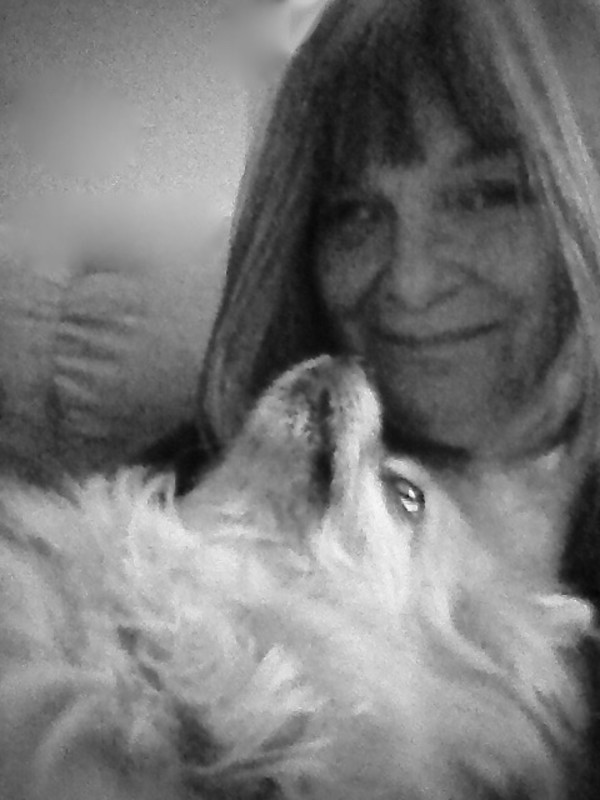 ---
Posted By
The Team at Dr. Harvey's
March 13, 2018
A Pet Parent's Real Struggle with a Diabetic Dog
When your dog has diabetes the challenge to keep your dog balanced and healthy is a daily struggle. It is a difficult disease to manage and often causes additional problems such as blindness, pancreatitis and as with Paris, stroke. When we received this amazing email from Lori, Paris's mom. We thought other pet parents who may also be struggling should know about her experience. She sent us BEFORE and AFTER PHOTOS.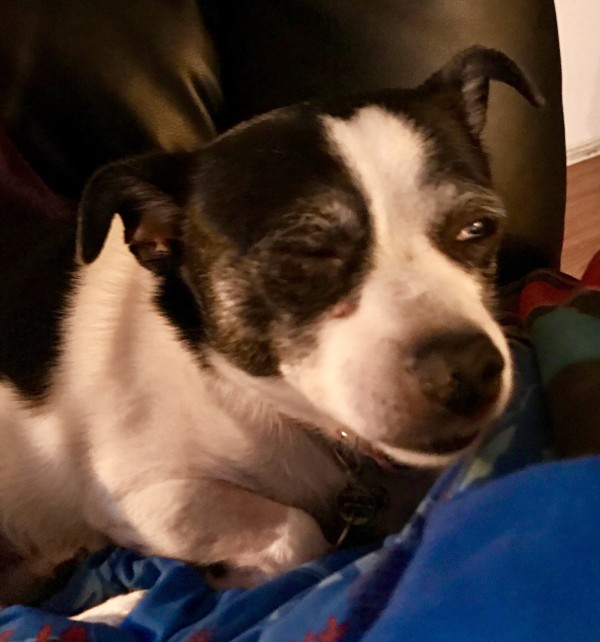 My Diabetic Dog Suffered a Stroke
I wish you knew the 10-year struggle I've went through to feed this Chihuahua. Recently, my diabetic dog suffered a stroke and could not recover properly.
Her veterinarian said her food would play a huge role in her recovery, but I literally almost cried trying to find something she would eat which also met her dietary needs (which is a very small selection of prepared products).
Her Vet Said Food Would Play a Huge Role in Recovery,
It got to where she was becoming malnourished so for a while it was scary! Finding a food that she will eat or CAN eat has been difficult, to say the least. So needless to say, it makes me deliriously happy to tell you she BEGS for this. Just knowing that it's obviously healthier for her makes me very glad to have found this product, Paradigm.

Thank You So Much-You Probably Saved My Dog's Life!
I also bought some Veg-to-Bowl for my two other Chihuahuas and they love it too. So, I cannot say enough great things. Thank you so much for the initial sample and for probably saving my dog's life. Take a look at the difference in her before and after photos! Love Lori and Paris
---
Posted By
The Team at Dr. Harvey's
March 12, 2018
Hula Update 3/2018
We could not be happier to have received this update from Hula's mom, Angela.
Just wanted to let you know that Hula just had a chest Xray that was clear. The vet was amazed at her energy and happiness levels. Said he's not really a believer in holistic or herbal treatment, but he will be taking note of everything we've done, including her diet, which of course, includes Paradigm. Hula was given 2-4 months after diagnosis, of osteosarcoma, even with amputation. It's been 5, almost 6 and has not yet metastasized to her lungs! Yay! I don't know how much more time we have with her, but i know it's more than we did have. Thank you so much for developing this diet. We believe it's played a big role in her survival.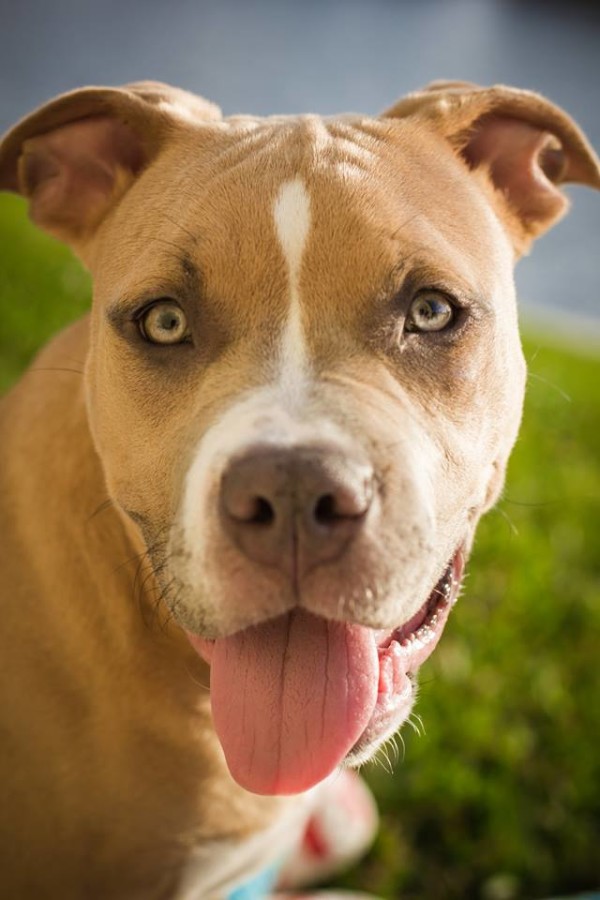 Hula had Bone Cancer-Original Post 11/17
I was on the fence about Paradigm based on how it looked. Didn't know what she'd think but she absolutely loved it! She was just diagnosed with osteosarcoma and had her leg amputated. We researched dog foods that provide nutrients without the ingredients that helps cancer thrive. Cooking every meal can be taxing.
Paradigm Makes It Easy
I'm so happy I found Paradigm. It will make her eating healthy for the time she has left so much easier on us. I just ordered a bag today!
Thank You!
Thank you so much for developing these healthy foods for our four legged children!

Angela, Hula's mom
---
Posted By
The Team at Dr. Harvey's
March 12, 2018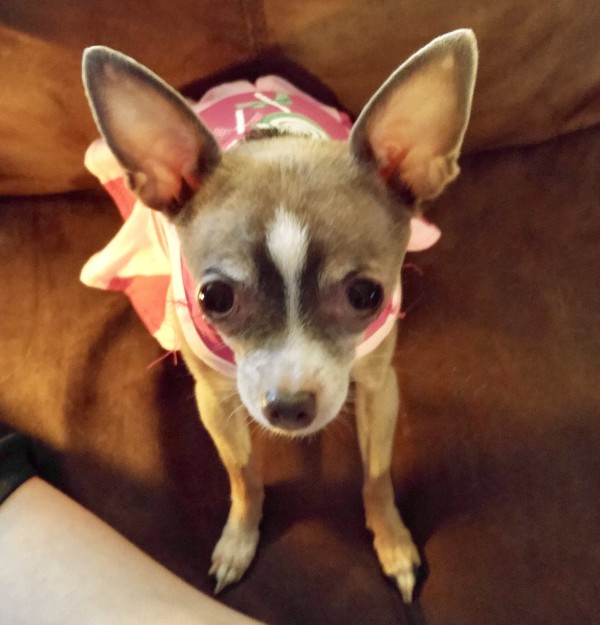 Problems with Blood Sugar
Maddie is a special girl. She didn't have a great start in life but she's thriving now. Maddie's issues started when we took her in to have her teeth cleaned from her previous owners neglect at which time we found out her liver enzymes were high. We managed to get that under control only to discover after getting her liver checked and HW test done she had high glucose and fatty blood.
Prescription Food from the Vet was Not an Option
The vet gave us Royal Canine Glycobalance and a supplement to help with her fatty blood. Maddie didn't like the food and upon reading the ingredients neither did I. I immediately started researching better food options for her and came across Dr. Harvey's Paradigm. I immediately ordered a sample and took in to my vet and told her I wanted to try it for Maddie.
We Found Paradigm and She Loves it!
After her very first bowl of Paradigm Maddie has been dancing for her dinner.

She absolutely loves it. She dances around at every feeding and her glucose levels have dropped to normal levels. I will continue to buy and feed Maddie this food since it was such a hit with her.

I've recommended it to the homemade dog food group I'm in and to friends and family as well.
Thank You for this Lifesaving Food
She loves Dr. Harvey's Paradigm, her glucose levels have dropped to normal range and I fully believe Dr. Harvey's Paradigm has prevented my little girl from going on insulin. Thank you so much for making such a lifesaving food. Amanda and Maddie.
---
Posted By
The Team at Dr. Harvey's
March 7, 2018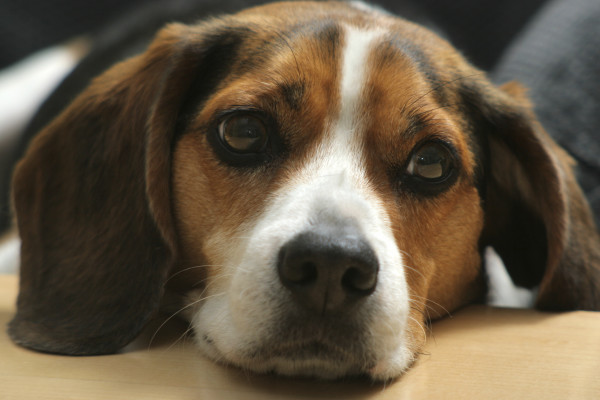 What is Pancreatitis?
Loss of appetite. Disinterest in food. Vomiting. Most dog owners have dealt with these scary symptoms in their pets at various points. In many cases, the vomiting eventually stops and meals and treats are enjoyed once again. But sometimes these symptoms aren't just a stage. Sometimes these symptoms are pancreatitis.
Just like us humans, dogs have a pancreas which aids in the digestion of foods, produces the enzymes that digest food, and produces insulin. If something happens to cause inflammation of the pancreas, the flow of enzymes into the digestive tract can become disrupted, forcing the enzymes out of the pancreas and into the dog's abdominal area. Next, the digestive enzymes begin to break down fat and proteins in the body's other organs, as well as in the pancreas. Because of their proximity to the pancreas, the kidney and liver can also be affected when this progression takes place, and the abdomen becomes inflamed, and possibly infected. If bleeding occurs in the pancreas, shock, and even death may follow.
What Are the Signs?
The two major signs of pancreatitis in dogs are, as mentioned above, loss of appetite and repeated vomiting. But other symptoms can include a hunched back, pain or distention of the abdomen (the visual cues of this are that a dog appears uncomfortable or bloated), diarrhea, dehydration, weakness/lethargy, and fever. If a dog exhibits one or two of these signs, and only infrequently, constant monitoring is key. However, if multiple signs are exhibited at once, and repeatedly, a veterinarian should be called immediately.
While there are a variety of risk factors that can bring on pancreatitis, one of the causes is a high-fat diet, especially for a dog that gets one large helping of fatty food in one sitting the other major cause is a diet that consists of only processed foods like commercial dog food kibble.
What Are the Causes?
Along with foods that are high in fat, processed foods, including all kibble, are also hard for dogs to digest, not mention processed food it lacking in adequate nutrition.
While dogs may seem to enjoy wolfing down kibble for breakfast and dinner, the truth is because their digestive tracts are shorter than ours, their pancreas must work overtime to break down processed foods, causing it to become inflamed.
Fresh meats, raw bones, organs, veggies, and fruit, on the other hand, are much easier for a dog to digest and do not stress the pancreas.
Once a dog has had a bout of pancreatitis, the chance of recurrence is high. Studies have shown that pancreatitis can lead to diabetes and in some cases cancer. Dogs with gastrointestinal issues, hypothyroidism, diabetes and epilepsy are also at a higher risk for pancreatitis.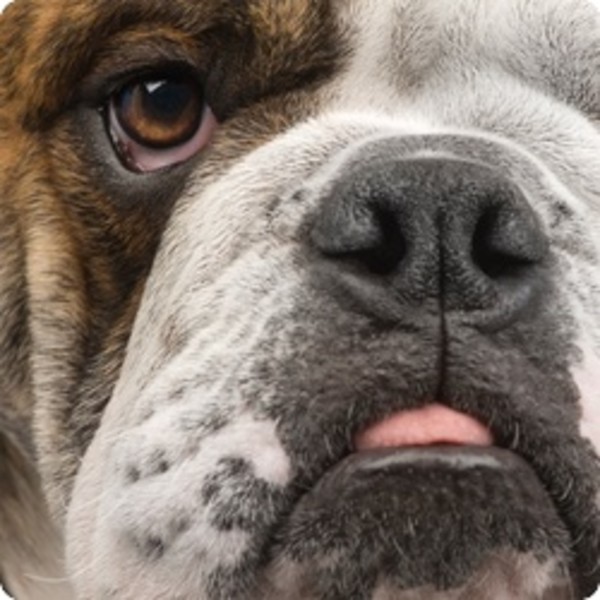 What to Do?
An pet parent's best defense against a repeat appearance of pancreatitis involves two strategies: paying careful attention to their dog for the warning signs of pancreatitis and controlling the factors they can.
Changing to a fresh, whole food diet is the very best thing a pet parent can do for any dog, but most especially for a dog prone to pancreatitis.
Meals that are made with fresh protein sources do not promote pancreatitis. In fact feeding this way can eliminate the problem permanently.
There is also evidence that feeding foods that are lower in carbs and higher in fiber can be helpful for preventing bouts of pancreatitis.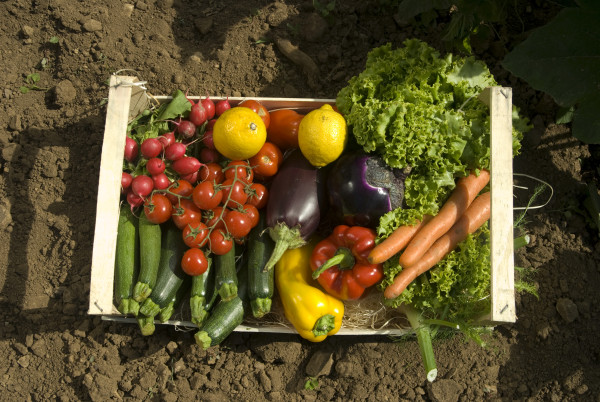 Cutting Out Fat is
NOT

the Only Answer While conventional wisdom dictates that watching fat intake is the most important thing to watch for prevention of pancreatitis, our research reveals that feeding a fresh, whole food diet and for some dogs, lowering carbohydrate intake can be as if not more important that fat intake

. In addition, daily exercise is important and when fed with a diet full of natural unprocessed food typically equals a fit, healthy pup that will not be prone to this terrible condition.. Happily, mild cases of pancreatitis usually have a positive prognosis. We love our canine companions and we want to be responsible and knowledgeable pet parents. We can help reduce the risk of pancreatitis by recognizing it if it does strike and understanding how to manage it going forward.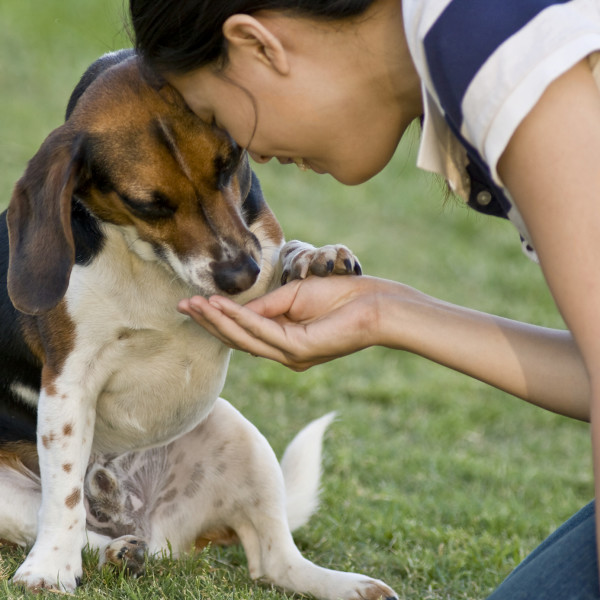 Using Dr. Harvey's Foods for Pancreatitis
All of our foods can be used to successfully battle pancreatitis. All of our foods are based using whole, fresh, unprocessed foods as the major part of the diet. We often recommend starting with Canine Health-The Miracle Dog Food. However, if your dog is diabetic, we recommend Paradigm. Paradigm is very low in carbs so it will help with blood sugar spikes and helps to prevent pancreatitis which plagues many diabetic dogs.
There is Hope
While Pancreatitis is a serious and sometimes life threatening ailment in dogs, there is hope. Pet parents who make the appropriate changes to their dog's diet have seen improvements in digestion, the relief of this ailment and many other health benefits that come with transitioning to a healthy, real food, whole food diet for their companions.
---
Posted By
The Team at Dr. Harvey's
March 2, 2018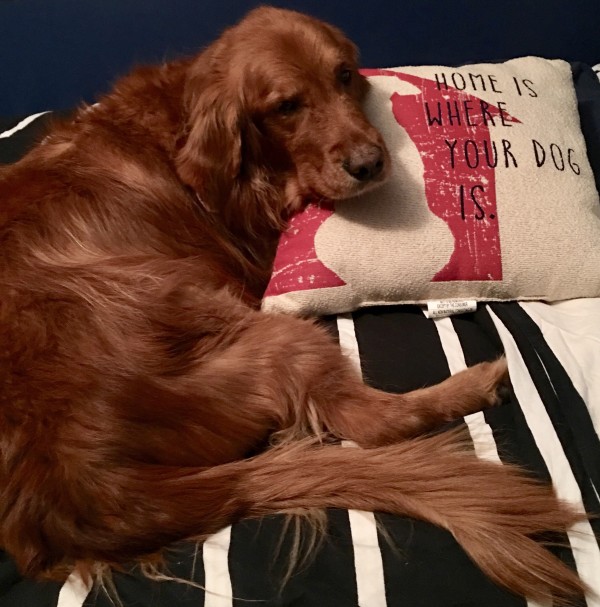 Maggie Is Battling Lymphoma
First, I just wanted to tell you how much my 10-year-old Golden Retriever, Maggie, loves Paradigm! She has been battling T-Cell Lymphoma for 18 months now. She was diagnosed in June, 2016. It was found early on. After 6 months of blood monitoring her levels were creeping up so she has been on a compounded chemo drug called Chlorambucil. At that point, she was eating Fromm and had been for years. She would occasionally get bouts of unexplained diarrhea but not very often.
A Pet Parent's Worst Nightmare
Finally, in July, 2017 after having excellent blood work, she started acting lethargic and not wanting to eat. These are a dog owner's worst nightmare. I took her to the vet and again, all blood work was fine. She then started vomiting undigested food. I took her back and she had an ultrasound, which was inconclusive. We thought maybe there was an obstruction somewhere, so we opted for exploratory surgery. The doctor opened her up and found her colon to be in her words, "The most dilated colon she's seen in 15 years of being a vet." She cleaned out the colon and the intestines and found nothing remarkable. After the surgery, she recovered well, and I gave her bland home cooked food for a while.
Then We Found Paradigm
During this process I found your food at Bentley's Pet Shop and I talked to the shop owner and researched Paradigm. She has been eating it ever since and hasn't had a single issue whatsoever. She is even at a healthy weight and her coat is shiny again. For 9 years she was always wishy washy about eating and now she can't wait to eat! Thank you for making such fine products!

Thank you!
Maggie's Mom, Karen Claus
---