Posted By
The Team at Dr. Harvey's
March 12, 2018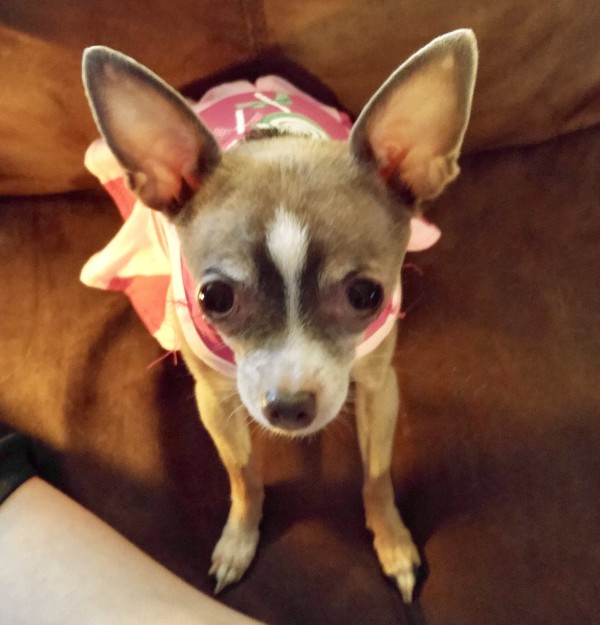 Problems with Blood Sugar
Maddie is a special girl. She didn't have a great start in life but she's thriving now. Maddie's issues started when we took her in to have her teeth cleaned from her previous owners neglect at which time we found out her liver enzymes were high. We managed to get that under control only to discover after getting her liver checked and HW test done she had high glucose and fatty blood.
Prescription Food from the Vet was Not an Option
The vet gave us Royal Canine Glycobalance and a supplement to help with her fatty blood. Maddie didn't like the food and upon reading the ingredients neither did I. I immediately started researching better food options for her and came across Dr. Harvey's Paradigm. I immediately ordered a sample and took in to my vet and told her I wanted to try it for Maddie.
We Found Paradigm and She Loves it!
After her very first bowl of Paradigm Maddie has been dancing for her dinner.

She absolutely loves it. She dances around at every feeding and her glucose levels have dropped to normal levels. I will continue to buy and feed Maddie this food since it was such a hit with her.

I've recommended it to the homemade dog food group I'm in and to friends and family as well.
Thank You for this Lifesaving Food
She loves Dr. Harvey's Paradigm, her glucose levels have dropped to normal range and I fully believe Dr. Harvey's Paradigm has prevented my little girl from going on insulin. Thank you so much for making such a lifesaving food. Amanda and Maddie.