Posted By
The Team at Dr. Harvey's
March 5, 2020
Bella Was Having Terrible Problems
My dog, Bella, is very kind, independent, and loves attention. She will be 12 years this fall.
She happens to have a form of IVDD (intervertebral disc disease)
and had surgery with prior owners. (I believe two discs are fused).
They (former family) always check in. Bella wears diapers and a diaper cover. She needs to be urged to drink. For a year or so, it seemed like she was having frequent UTI's. (urinary tract infections)
Kidney Health Supplement to the Rescue
I started the Dr. Harvey's Kidney Health supplement in August.
She (paws crossed) has been UTI free since then.
I don't know how the product works; however, I am a very satisfied customer.

Kudos for the cruelty free mention on the container of Kidney Health Supplement.
Thank you,

Jen Weinstein and Bella
---
Posted By
The Team at Dr. Harvey's
March 4, 2020
I Can't Say Thank You Enough
I wanted to share a testimonial with you because I am so grateful that I discovered Dr. Harveys and called you for your guidance and support to help me at a crucial time in our lives. You have truly been phenomenal I will always be thankful for your engagement, genuine support, and passion!!! Thank you!
Aspen Had Chronic Pancreatitis
Aspen is an 8 year old Golden Retriever that was diagnosed with chronic pancreatitis at 3 years old. For the past 5 years, we have been following a vet low-fat prescription diet to contend with the chronic pancreatitis. We have switched prescription foods 3 times because they seem to work for awhile and then things would go south for us.
Then She Developed Kidney Disease
In July 2019, she developed a UTI which led her into kidney disease so we maintained the prescription pancreatitis diet but her kidney lab values were compromised so it continued to spiral downward for a few months and she started to eat 1/3 of her expected daily intake coupled with cycles of not eating or less than 1/3 of expected daily intake with upswings of close to normal.
She Stopped Eating and I Panicked
She became sick in late October 2019 which spiraled into a sickness where she was on antibiotics and not eating at all for 2 day periods and down in her daily nutrition consistently. At this time, the vet asked me to consider a homemade diet with rice and chicken which followed with other recipes where I was spending a lot of money and she stopped responding quickly. This followed with a hospital visit because she was severely lethargic and not eating at all which led me into a panicked state of feeling helpless. I started down a serious path of research because I was worried this was the end! I was so frustrated, helpless, and felt so alone. Aspen would look at me and whine and stare. I was trying to hand feed her, add broth, play games with her to eat, changing food to floor to bowl, etc… I was exhausted and so was she!!!!
I Reached Out for Help and Dr. Harvey's Was There
This led us into a helpless state so I went to a local pet specialty store, Pet Purveyor in Tampa, Florida, that carries Dr. Harveys and the staff told me to check out Dr. Harveys and call for guidance. This led me to my Facebook pancreatitis support group where I searched various terms to find out how many canine parents with dogs diagnosed with pancreatitis and kidney issues were using a homemade product or specifically your brand. I saw the most reviews on Dr. Harveys Canine Health so I decided to call, because this made me comfortable since my vet does not recommend any products not produced outside of a vet product. I reached out to customer support and Lori was there to ask questions and answer all of mine. I immediately felt better because she was thorough and asked great questions and she helped me navigate this critical time in Aspen's life.
She Started Eating Again!
Aspen graduated from a state of hiding from me when she saw me with her bowl and not wanting to eat, to demanding to eat in a few short days! She wakes me up and rushes to the kitchen and anxiously waits for her food and eats every bit down to licking the bowl clean. It is so refreshing and she is so happy and her normal self and her coat looks amazing!!
And After Just 4 Weeks Her Kidney Values Are Normal
After 4 weeks of being on Dr. Harveys Canine Health, I had her lab values checked and her kidney values were AMAZING!! She went from moderate kidney disease to borderline normal in 4 short weeks!! More importantly, she is back to her spunky "self" and loves life!! I have since recommended this food to two other canine parents and they have the same response with their dogs! I cannot say enough to thank you and I fully back your products!!

Best Regards,
Bridget Mace and Aspen
---
Posted By
The Team at Dr. Harvey's
January 22, 2020
We Want to Share our Story with Everyone
Hello Dr. Harvey's

We just wanted to write to your company to say thank you for your amazing product! Our dog, Shiloh was diagnosed with kidney failure last year. She came home from the hospital and initially liked her wet/dry kidney food but soon was refusing to eat it. Everyday we were struggling with getting her to eat and could see the impact it was having on her health.
We Found Dr. Harvey's and She Loved It!
Then, we came across Dr. Harvey's when doing some research online on how to make our own dog food. We bought some and she has loved it ever since! With the help of Dr. Harvey's food and her IV fluid treatments her kidney's have remained stable.
Shiloh's Kidney's are Now Stable.
We no longer have to worry if she will eat that day, and you have made our lives so much easier!

We cannot thank you enough for helping Shiloh!!
The Sorge Family
---
Posted By
The Team at Dr. Harvey's
December 16, 2019
Canine Health Has Been a Godsend for My Senior
Good morning Dr. Harvey's

I'm writing this review of your Canine Health dog food because it has been a Godsend for my 15-year-old toy poodle Georgia.
She was in renal failure in August and I was researching how to help her when I stumbled across your website. I bought a trial size of your Canine Health dog food because of how picky my Georgia girl is most days. When it arrived, I made her a meal and she wouldn't eat it. I was giving her lots of treats because she wasn't eating her dog food and didn't realize the mistake, I was making with the high protein in her treats and dog food. I struggled for the next 2 months trying to get her to eat something. Her incontinence continued and she drank lots of water and didn't feel good.
She Was Given 6 months to Live
I took her back to the Vet in October and there wasn't much change in her renal function. I was desperate at this point and the Vet said little to no protein at this point. He said there's not much else to be done she has 6 months or less to live.
I was so broken-hearted thinking I would lose my sweet Georgia girl soon.
I Fed Canine Health and Was Amazed at the Difference
I took her off all treats and made her another meal with your dog food, Canine Health, and Behold! She ate it!! I was so excited. And within a few days of eating your dog food her incontinence stopped and she began to perk up with energy! I couldn't believe it! She stopped gulping water and began to enjoy our walks again. I've been amazed at the difference in her. I bought a bag of the Canine Health at that point.
I Went Back to the Vet-Praying for a Miracle!
I took her back to the Vet on December 4th and was praying hard for a miracle. Then the Vet came back in the room and showed me her lab results ALL within normal range. Her kidneys were working! I was so excited; I hugged the Vet and began crying tears of joy. I was overwhelmed with emotion. I hugged my baby and said a thank you prayer to God and walked out into the hallway. I stood there crying and noticed an older couple standing nearby crying with fur all over them. It broke my heart because I knew they had just said goodbye to their furbaby. I cried sad tears at this point for their loss. I was an emotional mess but so very thankful to still have my Georgia girl.

Thank you Dr. Harvey's!
Words cannot adequately express the gratitude I have for your company and your products. Even though I was a little skeptical when I bought the trial size I'm sold now!
Thanks so very much to your staff and Dr Harvey!

Merry Christmas,
Angie Koehler
---
Posted By
The Team at Dr. Harvey's
November 21, 2019
I Want to Tell Jack's Story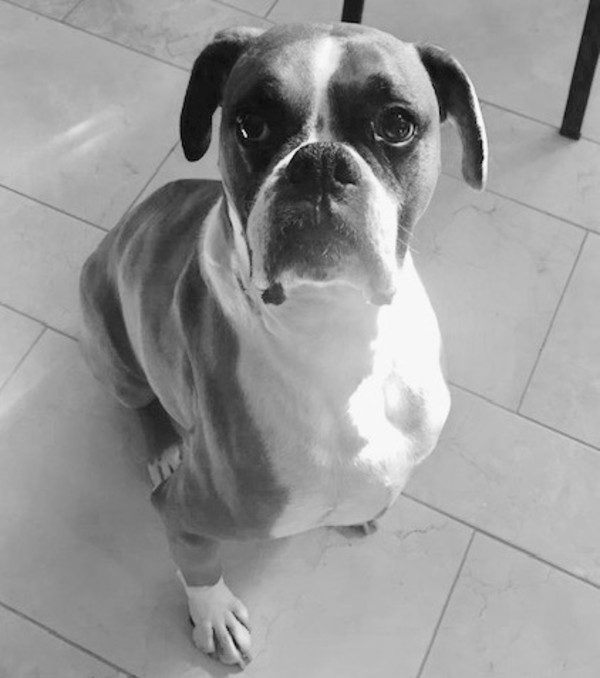 Hi Dr. Harvey's,

Thank you! I really want to share Jack's story!

In early 2017 Jack had a mass removed from the side of his neck, when the results came back, the mass contained cancer cells, but the tissue around it did not, we thought Jack was healthy and hoped for no return. A few short months later, July 2017, I felt a lump in Jack's throat. I brought him to the vet a few days later, they drained the fluid and sent it out for tests, sure enough, the fluid came back cancerous.

A Very Grim Diagnosis
He needed to have surgery immediately to remove his thyroid; before the surgery the vet gave us a 50% chance of Jack surviving. Luckily he made it. After a long healing process, he was back to himself; the vet gave me the devastating news; he recommended Jack to go for chemo. Although the cancerous thyroid was removed, he felt the blood running through may have spread the cancer cells. He gave Jack about 2 years survival rate with chemo and about 1 year without it. Chemo was just not an option for us financially and I felt Jack was completely himself and I knew chemo would ruin him.

We Found Dr. Harvey's
I searched online to provide the best way to keep Jack healthy and to fight this. I came across Dr. Harvey's, I read reviews and ingredients (which I was able to pronounce, and I knew what each ingredient was) and felt Dr. Harvey's was worth a try. I placed my first order for Paradigm in August 2017, we mixed Jack's Paradigm with eggs, chicken, salmon, blueberries, everything natural, he absolutely loved it!

Jack Looks Amazing and No New Masses
Being a larger boxer, he weighed in at about 89 lbs. He always looked healthy, but the vet suggested he should lose some weight. With Paradigm he lost weight, his coat was shiny, and he continued his puppy ways. A year into feeding Jack Paradigm, we felt we overcame a huge hurdle, Jack was still alive, no new masses and he looked better than ever!
Jack is Now 8 Years Old and Living a Great Life
July 2019 marked 2 years since Jack's last surgery, the only thing we changed was Jack's food; I recommend Dr. Harvey's to everyone, I truly believe Dr. Harvey's saved Jack's life, he was given 1-2 years to live, I never thought I would see him make it past 6 year's old. Today, Jack is happy, healthy, 60 lb. Boxer, living a great life and turning 8 years old in February; thank you Dr. Harvey's for giving Jack a second chance!

Brittany Triano and Jack
---
Posted By
The Team at Dr. Harvey's
November 18, 2019
We Received the Dreaded Diagnosis
Dear Dr. Harvey's,

I had to write this review of not only Paradigm but also the Solaris. My Rottweiler, Bear, was diagnosed on August 14, 2019 with Osteosarcoma in his left shoulder.
I chose not to amputate as Bear had previous FHO surgeries and he was coming up on 10 years old.
I Began Researching Diet and Nutrition
I was told that Bear had only 4-6 months to live and to start him on Osteoclair. Thanks to an amazing tech at the vet she also told me to change his diet. I was initially skeptical about herbs and a diet change but, once I began researching Raw and Keto diets for dogs with cancer, I was horrified to learn what is in the dog food and the dog treats I had been giving my dogs.
I Switched My Dogs to Dr. Harvey's and Saw the Changes Immediately
I switched Bear to Dr. Harvey's Paradigm and my little guys to Canine Health right away. My little Min Pin was always having stomach issues and my other Min Pin had bad dandruff. I'm happy to say my little one's stomach issues are gone, and their coats have never been softer and shinier!
The Tumor Shrunk! My Vet Could Not Believe it!
Bear had a 3 month check up at the vet on 11/13/19 and I was sure after what I was told at his initial diagnosis that I would be receiving bad news and would have to put him down. I was told not only has the cancer NOT spread but his tumor has actually shrunk!!!! The vet could not believe it, and neither could I.
I was told to keep doing what I am doing and recheck him in 3 months.
Thank you Dr. Harvey's!
I am forever grateful to Dr. Harvey's for Solaris, and for Paradigm. Bear is doing amazing and looks great!
Thank you from the bottom of my heart,
Kimberleigh McMahon, Fia, Enzo, Rico, Nala, and Bear
---
Posted By
The Team at Dr. Harvey's
November 2, 2019
From Puppy Mill to Loving Home
Dear Dr. Harvey,

I wanted to share Sophie's incredible story with you.
I adopted Sophie in August of 2013. She was a puppy mill breeder.
I rescued her after the puppy mill was shut down in Arkansas. She had never been out of the puppy mill, had puppies for almost 4 years and was possibly 5 years old based on a vet's assumption. I got her from a local rescue who had her in foster care.
The Vet Gives Me Devastating News
Last March 2019 I felt a strange lump on one of her mammary glands. I took her to the vet and it was biopsied and came back as possibly cancerous.
She had an enlarged heart condition and had to go to OK STATE UNIV for a heart evaluation before we could do surgery. Once she was cleared for surgery, it was done in April of 2019. The tumor came back malignant and had long tentacles the vet could not find the source of origin. Things didn't seem very hopeful.
My Research Led Me to Dr. Harvey's
There was not going to be any chemotherapy due to her being perhaps 11 years old and having an enlarged heart.
I was told she could take Previcox a high dosage anti-inflammatory and that she probably had about six months or so to live. I started researching a new diet for her and came across Dr. Harvey's Paradigm . I called to ask about it and Dr. Harvey not only called me back but discussed the results from the vet of Sophie's blood and urine lab results. When he called me and we discussed the regimen of Paradigm, Solaris Supplement, Sunrise, Sunset and the Health and Shine oils or a high-quality salmon oil and CoQ10.
He explained to me about carbs and how dangerous they are for cancer patients. I took his opinions to my vet and the nutritional info from the product line and received my vet's okay to feed her that regimen. She began eating the food and the supplements in April of 2019. I avoid giving her anything for treats other than a little piece of cooked chicken every now and then.
She is Doing So Well
When tested in August her lymph nodes were not swollen and there were no cancer cells in the fluid drawn from them. An X-ray of her did not show any tumors anywhere. She will go back next month for another fluid test and X-ray.

She has more energy than she did before. She skips to go outside and although she's always been a very quiet dog due to her forced caged lifestyle until she was rescued, she is very excited to eat, and she loves Paradigm. I do the protein rotation as suggested. Salmon, Chicken, Beef and Turkey are the proteins I use.
Thank You So Much Dr. Harvey
I don't know how long she will be able to fight off the cancer, but I do know this… she has had an excellent quality of life on this regimen and she is a very happy little dog. I feel I have done the best by her to make her days worthwhile and I attribute a large part of it to the fact that she is eating a high-quality food that is helping her immune system. I am grateful that Dr. Harvey cared.

Sincerely and gratefully yours,

Cyndy West
UPDATE

!!
Update! Extra good news!

Sophie was tested again today 7 months post op
No tumors on the full body x-ray!
And her lymph nodes are tiny, not swollen and they don't believe there will be any
cancer cells in the fluid taken.

I believe Dr Harvey's Paradigm and Solaris are to be highly recommended for cancer dogs.

I am going to give Solaris to my dog who is suspected for Cushing's now.
---
Posted By
The Team at Dr. Harvey's
September 24, 2019
Hello,
I would like to tell you my dog Penny's cancer success story:
Penny Was Diagnosed with Osteosarcoma
My rescue dog, Penny, was diagnosed with osteosarcoma in mid 2018. It is a very aggressive cancer that usually has a poor prognosis. We opted for amputation to alleviate the pain, but did not want to do chemo or radiation.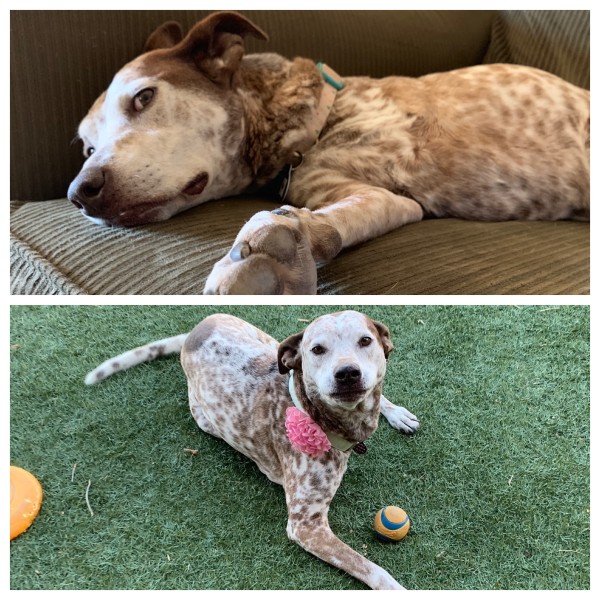 Fortunately, We Found Paradigm
We were introduced to Paradigm the day of her diagnosis by a local pet store associate and have used it ever since. We have also recently added in Veg-to-Bowl as well. This along with specific supplements for cancer and detox, a raw food diet, and acupuncture we have done a total holistic approach for her cancer treatment.
She Was Given Only 2-3 Months to Live
Well let me tell you-the vets gave us 2-3 months at most but here she is over a year later! She is happy and checks out healthy at the vet with all lab work and x-rays. The general vet as well as the oncologist are in awe every time they see her. And she will be celebrating her 9th birthday next week! I am so thankful for Paradigm and all of the Dr. Harvey's formulas. I tell as many people as I can about your products and Penny's story. She and our 6 other animals will continue to eat them every single day!
I Am So Thankful for Dr. Harvey's Formulas
Sincerely,
April Polichette
---
Posted By
The Team at Dr. Harvey's
March 3, 2019
Madeline was Diagnosed with Colon Cancer
Dear Dr. Harvey,
I have been meaning to post my experience with my dog, Madeline for a few months now. The story just keeps getting better – so that is a good thing.
For all of your current customers and anyone pondering whether or not to begin using Dr. Harvey's food for "companion" animals – don't waste another minute – go for
It!! Madeline was diagnosed with colon cancer in late July, 2017.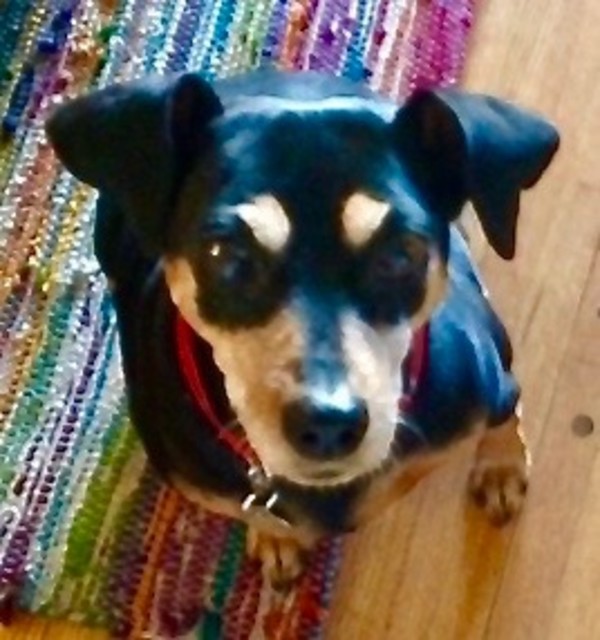 She Had Lost So Much Weight
I took her to a vet specializing in oncology and found out that she was going to need an operation.
Madeline was operated on August 30, 2017. Dr. Tony Cambridge of Veterinary Surgical Specialists operated on her. Madeline had been weighing about 20-21 pounds – a little
Chubby for her size – although she is bigger than most Miniature Pinschers — she had been dumped in my neighborhood in 2008 with cataracts on both eyes – totally blind.
I tried to find her owners for a couple of months – but to no avail – I had already become attached thus I had her cataracts removed by Eyecare for Animals in Tustin, CA. in 2008.
My vet estimated Madeline's age at that time as around 4 or 5. She was always a very active dog and quite comical.
I Thought I Was Feeding Her A Healthy Diet
I fed her primarily a "high end kibble" a brand that I had always heard was the highest quality of the dry dog food. I did give her chicken as treats and Charley Bear treats from time to time. In early 2017 she started losing weight. I thought she needed to lose some weight and I had been more careful in her feeding as many times she would finish her food and then go and finish my other dog's food! So, I had started to monitor that behavior. I thought at first that was the reason she was losing weight. I started noticing in late spring that she was straining when trying to have a bowel movement. By late June or early July, 2017 she was walking like a little crab all bent over and she only weighed 12.5 pounds.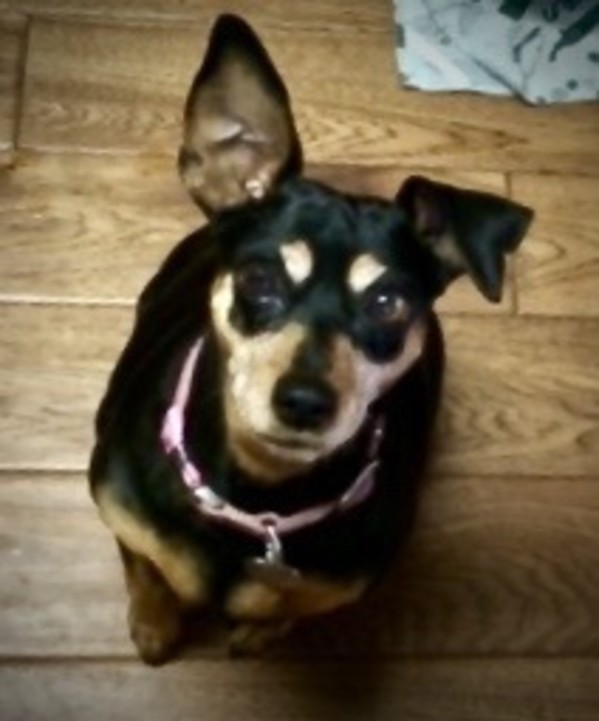 My Vet Told Me Madeline was on the Way Out
OK – so she had the operation and Dr. Cambridge advised me that it had spread to one of her lymph nodes and in his experience the cancer would return in 4-6 months. The vets had offered follow-up treatment – chemo (which had no history of curing colon cancer in animals).
I decided to try to find a natural remedy as I thought she was too old to go through chemo and all of that – plus she was so skinny. I should've taken a picture of her
at that time so you could see how she looked – it was pitiful and my normal veterinarian said Madeline was on her way out.
Enter Dr. Harvey
I forget how found him but it was while browsing on the internet. When I noticed Dr. Harvey's website -
I started reading all the testimonials. I couldn't believe how many testimonials there were. I was hopeful. I noticed that Dr Harvey would even call you if you needed to talk to him.
So, I called Dr. Harvey and he called me back and gave me some direction. He also encouraged me to read up on ketogenic diets and cancer. I started feeding Madeline Paradigm in September 2017 along with the recommended amount of high quality protein (organic, pasture raised and wild fish along with Organic hemp oil or coconut oil). I did not stray from that diet at all – I was very disciplined about it and still am. Her weight steadily increased and she quit walking like a little crab.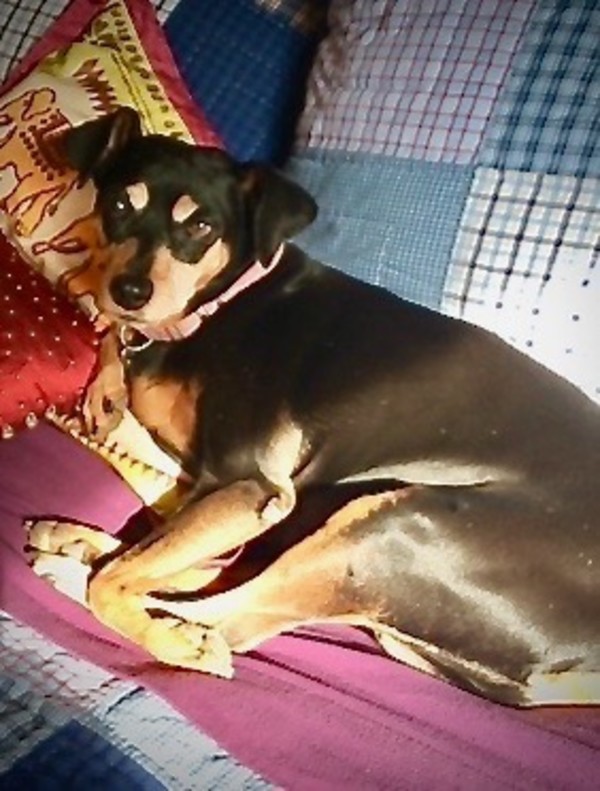 My Vet Was Totally Amazed at What He Saw
August 30, 2018 I took her back to see Dr. Cambridge and he was amazed. As he had told me that nothing was going to cure Madeline. I also told him in detail what I was feeding her and all about Dr Harvey – -of course the vets think I'm a little zealous about it but I could care less. The picture below taken a couple of weeks ago, is Madeline feasting on 1 scoop of Paradigm and 1 scoop of Veg to Bowl and she still loves it.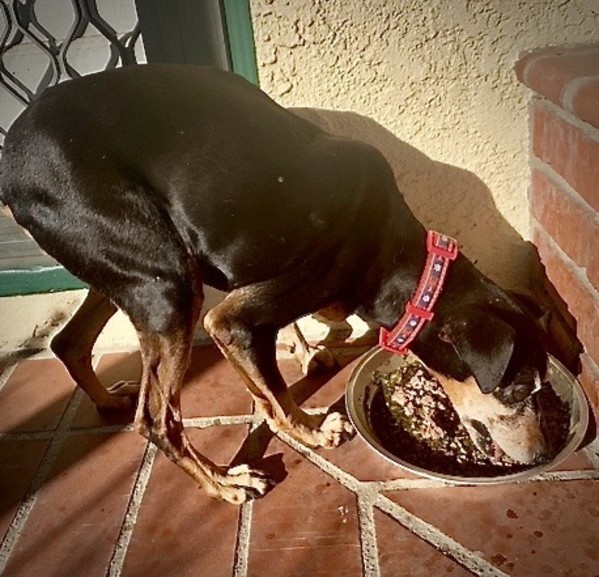 She was strictly on Paradigm for over 1 year – about 3 months ago she seemed to want a little change – so I started mixing Paradigm and Veg-to-Bowl. (I consulted with Dr. Harvey about this.) I promised Dr Cambridge I would see him at the 2 year mark which will come up this August. I don't want to jinx it, but I am totally confident that we will make that August appointment. Madeline is pretty much blind and deaf at this point – so I think she must be at least 15 or 16 years old.
But her poops are amazing – no straining and she eliminates about 4 times daily. She is old so I know she won't last forever but she has a great appetite – she has control
of her basic functions – (no accidents in the house) and she is a happy old dog.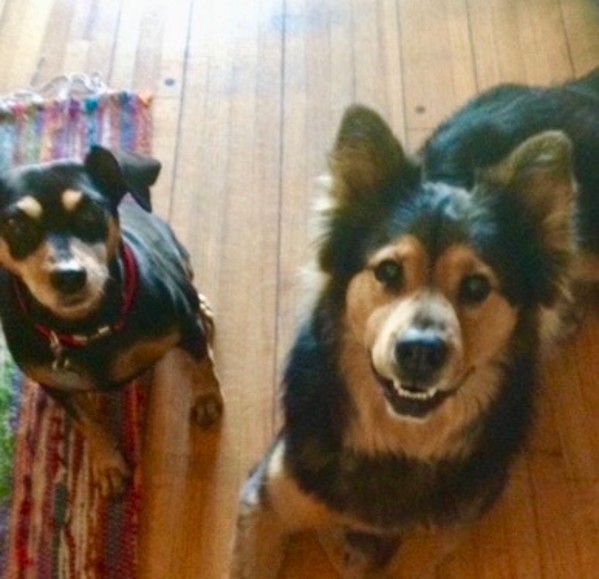 Thank You Dr. Harvey!
I cannot say enough about Dr Harvey. I have spoken to him several times and he always calls me back and his staff is also very friendly and helpful. I started this journey with a little hope but being a Cancer Tumor Registrar myself I know if a lymph node is involved, then the cancer is almost sure to return with a vengeance. But after 1 year and 6 months Madeline is cancer free. Thank you, Dr.Harvey for your years of research and your dedication to our beautiful pets.
Sincerely yours,
Donna Betts and Madeline
---
Posted By
The Team at Dr. Harvey's
January 19, 2019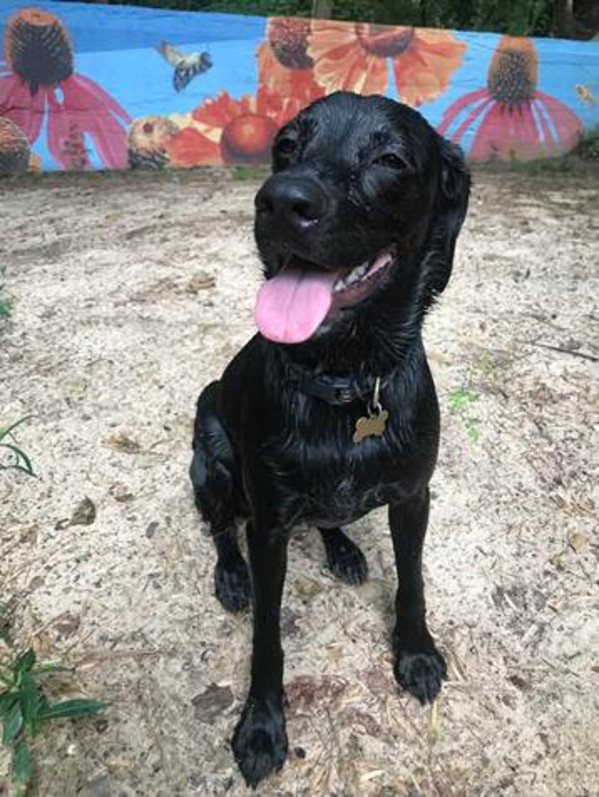 This Dog Mom is Sincerely Grateful
Dear Dr. Harvey & Team,
My dog Hampton and I want to send our sincere appreciation to you all for creating a dog food that truly has the best interest of a dog in mind.
I Tried Everything and I Mean Everything!
Hampton has suffered from chronic diarrhea since I adopted him over a year ago. I've tried everything, I mean EVERYTHING to help out Hamp – no dog food (prescription, "allergy free" or top-rated brand), medication or blood test solved the problem. Being health-conscious individual myself, I always had a feeling that homemade dog food was the way to go. After countless hours of research, I came across your brand, which I was happy to find takes out all of the guesswork associated with making your own dog food.
Diarrhea Gone!
Hampton has only been on the food for a few days and already his diarrhea is cured! I cannot even explain the feeling of joy I experienced when I saw for the first time since bringing him home a normal, healthy looking stool! I honestly didn't think it was possible – it really is a miracle!
Peace of Mind
Thank you all SO much for the tummy relief and peace of mind! I look forward to spreading the word to fellow puppy parents about this product.
Sincerely,
Nikki Ballweg & Hampton
---