Herbal Shampoo
Organic Shampoo with Real Essential Herbs
Made with organic shampoo
No Synthetic Ingredients - No Sodium Lauryl Sulfate
Uses real herbal extracts-no synthetic dyes or perfumes
Very gentle
Leaves coat beautiful, clean and healthy
Organic Coconut Oil, Organic Olive Oil, Organic Jojoba Oil, Organic Aloe Vera, Vegetable Glycerine, Organic Chamomile Extract, Organic Stinging Nettles Extract, Organic Sage Extract, Organic Calendula Extract, Organic Hops Extract, St. John's Wort Extract, Horsetail Extract, Lavender Oil, Organic Rosemary Extract
We're Sorry. This Item Is Sold Out.
---
---
Luxury in a Bottle
This luxurious all-natural shampoo is healing and healthy and will give your companion a lovely clean shine. Detergent-free, with no harsh soaps No Sodium laurel sulfate Only Organic and Natural Ingredients Easy-to-rinse Hypo-allergenic Contains no synthetic detergents or chemicals No sulfates, parabens, or artificial colors, fragrance No animal by-products Biodegradable Cruelty-free…
Good For Your Dog and The Environment
All of Dr. Harvey's skincare products feature organic herbals and pure, human-grade ingredients and are perfect for dogs and cats with dry, allergy-prone skin. Their custom designed formulas are gentle, free from SLS, DEA and parabens. Dr. Harvey's products are earth-friendly, biodegradable, safe for outdoor use, made in the USA and never, ever tested on animals.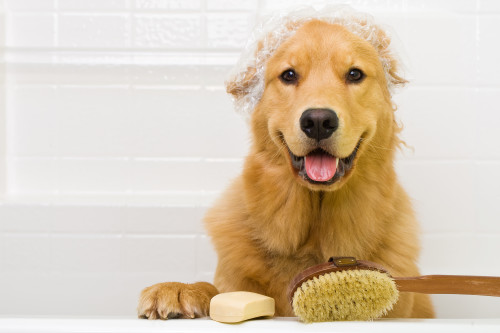 ---
When Only the Best Will Do
Paraben Free
Phosphate Free
100% Biodegradable
Dye Free
Cruelty Free
Made in

USA

Hypoallergenic
---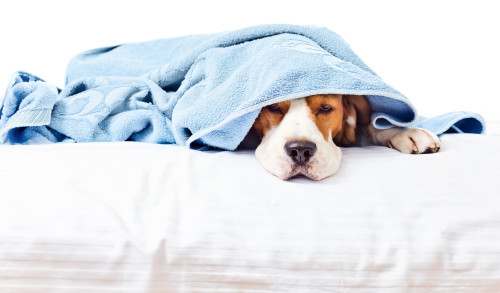 Leaves Your Dog Smelling Clean- Naturally
Dr. Harvey's Herbal Shampoo contains no artificial perfumes or scents, only wonderful smelling herbal extracts that leave your dog smelling clean and fresh.
No Artificial Ingredients or Chemicals
As with all of Dr. Harvey's products, this shampoo is chemical free and contains no artificial dyes, coloring agents or preservatives, making it safe for all dogs.
No Sodium Laurel Sulfate
Animals exposed to SLS can experience eye damage, depression, labored breathing, diarrhea, severe skin irritation, and even death. Young eyes may not develop properly if exposed to SLS. SLS may damage the skin's immune system and can be transformed into nitrosamines, a potent class of carcinogens. SLS can remain in the body for up to five days and maintain residual levels in the heart, lungs, liver and brain.
SLS is found in most skin products that foam.
---
Ingredients
Organic Coconut Oil, Organic Olive Oil, Organic Jojoba Oil, Organic Aloe Vera, Vegetable Glycerine, Organic Chamomile Extract, Organic Stinging Nettles Extract, Organic Sage Extract, Organic Calendula Extract, Organic Hops Extract, St. John's Wort Extract, Horsetail Extract, Lavender Oil, Organic Rosemary Extract
Directions
Shake well before use. This shampoo helps to shield companion animals without the use of harsh chemical products. When bathing your dog, use warm water to open the hair shaft and the pores in the skin. Then generously apply Dr. Harvey's Herbal Shampoo. Massage into the fur avoiding eyes and ears. Rinse well with cool, clear water. Repeat if your dog needs extra cleaning or deodorizing. Towel dry, then brush and comb until coat is completely dry. For external use only.
---