Posted By
The Team at Dr. Harvey's
May 30, 2018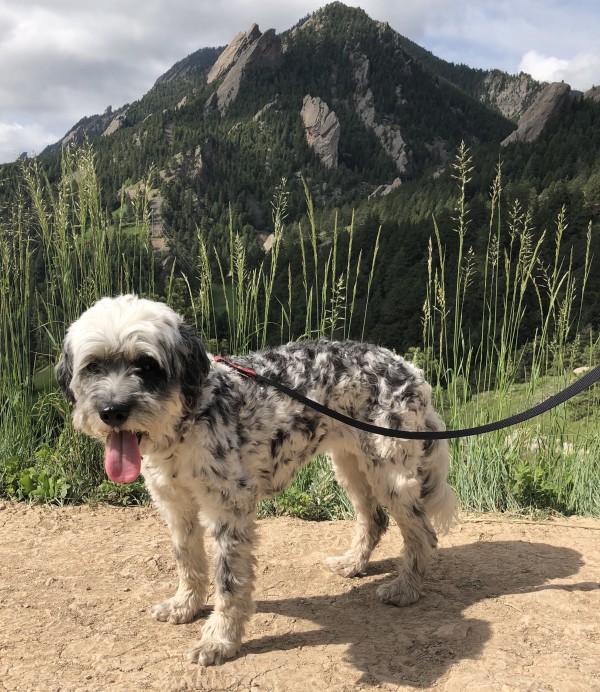 A True Miracle!
Canine Health is what I've tried so far and it has truly been a miracle. I'll be honest I wasn't expecting significant results because I had already had my dog on a homemade diet with a vitamin mix.
Better in Just One Day
However, she was struggling with chronic diarrhea for over 6 weeks and nothing I tried was helping, except antibiotics. Within one day on Canine Health she was back to normal! She has kidney so I'm going to stick with Canine Health or Veg-to-Bowl.
We Could Not Be Happier!
Please share our experience with other pet parents. We want everyone to know about Dr. Harvey's!
I only wish I had known about Dr. Harvey's sooner!

Thanks so much!
Emily Spears and Pepper
---
Posted By
The Team at Dr. Harvey's
May 18, 2018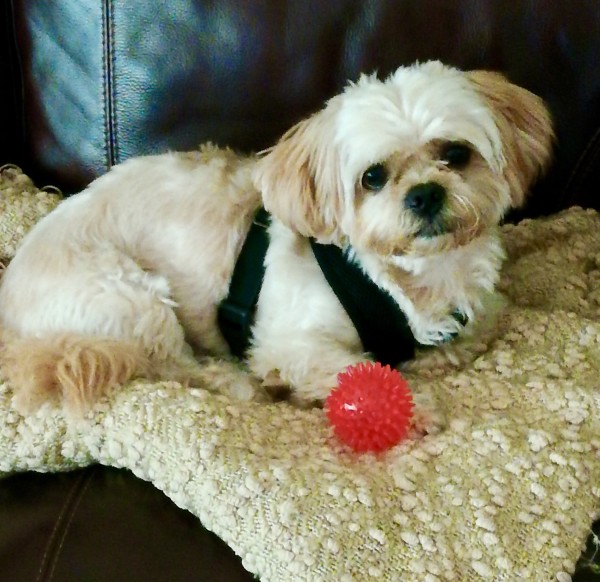 Our New Rescue Refused to Eat!
Our dog Murphy was rescued in December. They found him abandoned in a home in North Georgia. We figured he would be "thrilled" with premium dog food and fresh cooked chicken spread across the top. He was very picky and only ate the chicken, so switched to another premium dog food. And then switched again for a third time. This went on for 3 months…. he walked up to his food, sniffed, and walked away.
We Found Dr. Harvey's and He Licked the Bowl Clean!
Then one day I was perusing the Shih Tzu site on Facebook and I saw an ad for Dr. Harvey's. Reading the positive reviews prompted me to order the free sample and it arrived in a few days. I was excited yet apprehensive due to my many previous failures. I fixed the food according to directions and held my breath. My cute Shih Tzu walked up to the food, sniffed it, looked at me, then sniffed it again….and then began eating! He actually ate the whole bowl of veggies and chicken. Licked the bowl clean!
It Smells So Good
I could not wait until the next meal to see if it happened again. It did! And again, and again. Of course, I was thrilled, as was my dog, Murphy. So now I feed him this twice a day, with chopped chicken, fish, or beef mixed into the veg-to- bowl. It smells so good I feel like I, too, could eat it! Seriously!
Thank You- We are Both So Happy!
This was a great find for me because none of the premium dog foods interested my boy. Murphy had dental problems when rescued and had about 4-5 teeth pulled. So, eating the hard-crunchy dog food, (softened with warm water), was difficult for him. I am so happy that I stumbled across this fantastic product for our sweet rescue. (and he, obviously, is very happy, too!)
Thank you so much for the free sample…. Murphy and I are both relieved his eating problem has been solved!

Sincerely,

Marilyn McGrath and Murphy
---
Posted By
The Team at Dr. Harvey's
May 10, 2018
High Kidney Levels
I just wanted to let you know how much I appreciate your food! My husband and I have a 10 or 11 year old terrier mix named Juno who went in for blood work to make sure we could put her under for teeth cleaning. The results revealed her kidney levels were high.
No Prescription Food for Juno!
The vet suggested putting her on a prescription diet i.e. Science Diet. Well, I did not want that, I have heard many horror stories about that! My fur baby's health means a lot to me. So, at the beginning we were feeding her homemade food such as turkey, broccoli and rice, but then her teeth were getting worse. We needed to feed her dry food to help remove tartar etc. So, we researched high and low for a good high quality dry food that was made in the US.
Her Levels Improved Drastically
Well, I guess that wasn't good either, because after feeding her Canine Health, her kidney levels drastically improved. She also had energy like she had when she was younger. We could tell she was feeling better! I was baffled that even with the expensive "high quality" dry food her health was declining. Not sure what it is, but Dr. Harvey thank you so much!!! Not sure what we would do without you!

Thank you!
Misty Angulo and Juno
---