Posted By
The Team at Dr. Harvey's
January 24, 2018
What To Do When Your Dog Has Diabetes
When you receive the diagnosis that your dog has diabetes ,it is difficult and frustrating. When Phyllis wrote to us to tell us about how changing her beloved Sucre's diet helped him so dramatically with his diabetes, we knew we had to share her experience. While so many dogs suffer from diabetes, we want pet parents to know that proper nutrition can make all the difference in the longterm management of this serious disease. Paradigm, offers pet parents a very low-carb, super nutrition option when they are looking for a supportive nutritional plan for their companions.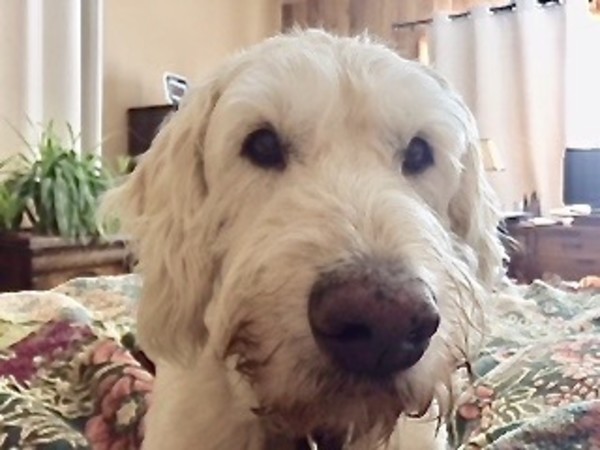 The top photo is my bright eyed boy now. The lower picture is before Dr. Harveys food. He was just getting sicker every day
I Was Not Going with The Prescription Diet
Sucre, my beautiful Labradoodle, was recently diagnosed with diabetes and put on a prescription diet that lists its first ingredient as whole wheat with broths vitamins and a little chicken meal. I couldn't get his blood glucose below 600 for 3 weeks. NOT GOOD.
He Was Getting Worse
He had lost 20 pounds and was boney and getting worse. I transitioned him over to veggies & protein & coconut oil over a weeks period cutting out the prescription kibbles. I now have him on a mixture of Harvey's Veg-to-Bowl and Paradigm with fresh protein and oil. He is acting like his puppy self again even though he is 9 1/2 years old.

Switching to Dr. Harvey's
He has regained his muscle back and his glucose levels are now normal and steady. He is taking less insulin and I couldn't be happier.
Glucose Levels Now Normal and Steady
Please share my experience! I was so frustrated. Now his food and insulin are manageable. Most of all he loves the food. Thank you for giving my dog the best nutrition possible. Sincerely, Phyllis and Sucre
---
Posted By
The Team at Dr. Harvey's
January 23, 2018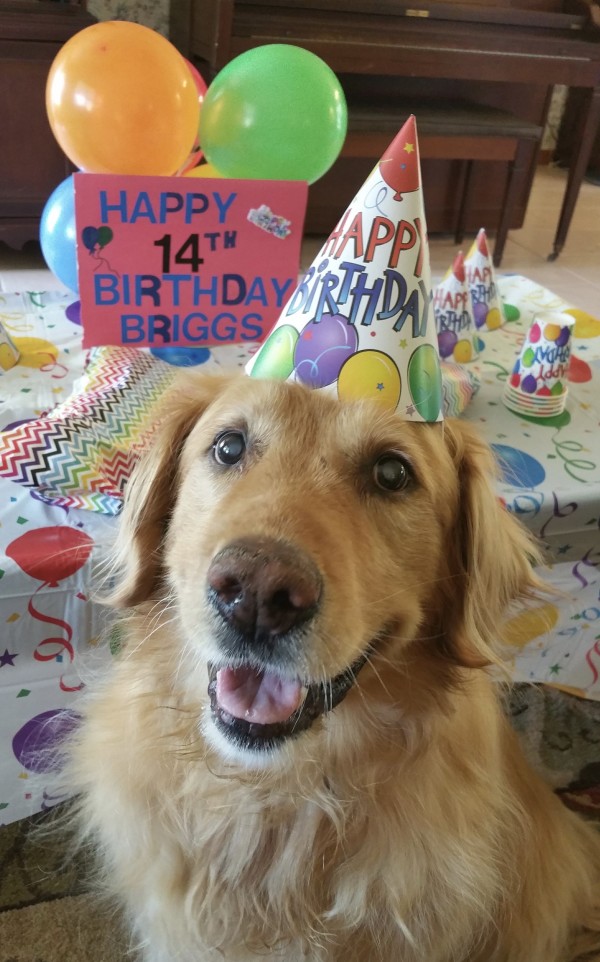 We Could Not Be Happier
Briggs is a beautiful senior Golden Retriever who is suffering from a very serious auto-immune disease. We received this wonderful note from Briggs's mom.This story is nothing short of amazing. We wanted to share it with you. It is our sincere hope that it will help other pet parents who are searching for answers.
A Very Thankful Dog Mom
Dear Dr. Harvey's,

I wanted to thank you for your food, Paradigm. My 14 year-old Golden Retriever has IMT or Immune-mediated thrombocytopenia. It is a very serious autoimmune disease in which a dog's body attacks its own blood platelets as though they are a pathogenic bacteria or virus. Thrombocytopenia is the technical word for low platelet count. Platelets are components of blood produced in bone marrow.

A Very Dangerous Auto-Immune Disease
His body is destroying his platelets.
For 2 years we have been fighting this disease with steroids etc.
A normal platelet count is 145,000-500,000
My dog has NEVER gotten to normal range. The highest in number he has had in 2 years has been 66,000.

After Only 12 Days on Paradigm
One month ago, he completely crashed to 0 platelets. That's when I ordered your Paradigm food.
And at that time, he was at 66,000 platelet count.
Yesterday, we rechecked his labs. He was 12 days on this food. His count was 197,000!!!

His numbers have NEVER been this high. I posted your food on my Golden Retriever site as well as the IMT site. Lots of people are ordering this.
Thank You for Saving My Boy!
Thank you for this food! It truly has saved my boy!

Sincerely,
Kris Lathem
---
Posted By
The Team at Dr. Harvey's
January 2, 2018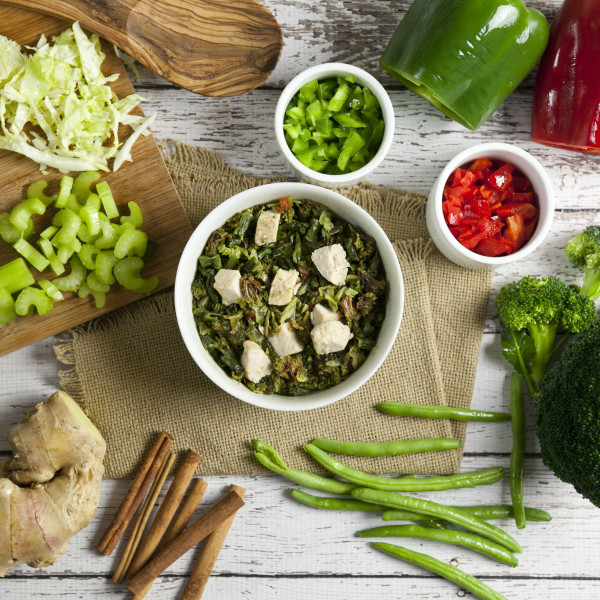 What is a Ketogenic Diet?
This diet is high in fat, supplies adequate protein and is low in carbohydrates. This combination changes the way energy is used in the body. Fat is converted in the liver into fatty acids and ketone bodies. Another effect of the diet is that it lowers glucose levels and improves insulin resistance. An elevated level of ketone bodies in the blood, a state known as ketosis, leads to a reduction in the occurrence of epileptic seizures, may inhibit the growth of cancer cells and helps regulate diabetes and obesity.
There is a great deal of scientific evidence that this diet may help certain conditions such as seizures, and other neurological conditions, cancer, obesity and diabetes in both humans and animals.
Paradigm is the perfect base food and makes feeding a ketogenic diet so easy to do.
This Diet Can Change Your Dog's Life
Our mission has always been to provide information that will help pet parents to make the best choices when deciding on how to feed their companion animals and achieve optimal wellness. Paradigm is our newest base food for making a home made, fresh food diet that is easy to make, contains very low carbohydrate ingredients and can be prepared to make healthy ketogenic meals for dogs.
We provide foods that are often the solution to a guardian's quest to find nutritional answers to chronic or recurring health problem. To that end, we have, for over 30 years, provided foods that help pet parents feed their companions a daily diet that is made from fresh, safe and healthy ingredients. We have seen miraculous improvements in so many dogs, cats and birds and we have helped healthy animals to remain healthy.
In our quest to provide continuing education and cutting edge information on animal nutrition we continue to search for the newest research available.
Help with Cancer
The Keto Pet Sanctuary is a state of the art facility that provides a variety of alternative therapies for dogs with cancer. Dogs at the sanctuary are fed a diet that is high in fat, uses moderate amounts of protein and is very low in carbs. The diet is meant to slow or halt the growth of cancer, based on the theory that cancer cells feed on sugar (including carbohydrates that break down to sugar) and will not survive on fat.
The results are promising and sometimes miraculous.
For more information on the Keto Pet Sanctuary
Carbs and Cancer-the Connection
Rodney Habib, pet nutrition expert and researcher, recently spoke about findings from Veterinary Oncologists showing that there is a strong correlation between too much sugar, high carbohydrate and high starch diets and cancer. He recently completed a documentary called, "The Dog Cancer Survival Series." He has traveled the world looking for nutritional studies that provide alternative nutritional diets for dogs with cancer. These nutritional modalities include raw food and fresh food, caloric restriction, metabolic therapies and ketogenic diets.
In a recent video, renown holistic veterinarian, Dr. Karen Becker, explained, "Everyone is talking about the damaging effects of high starch, high carb diets, pro-inflammatory diets. We know that these diets can contribute to diabetes, obesity, and arthritis. We know that there is an absolute correlation to the amount of sugar that a mammal eats and their predisposition to cancer.
We know that's true." Food matters… According to some experts, there is no question about the correlation between carbs and sugar that could be a cause and exacerbating cancers.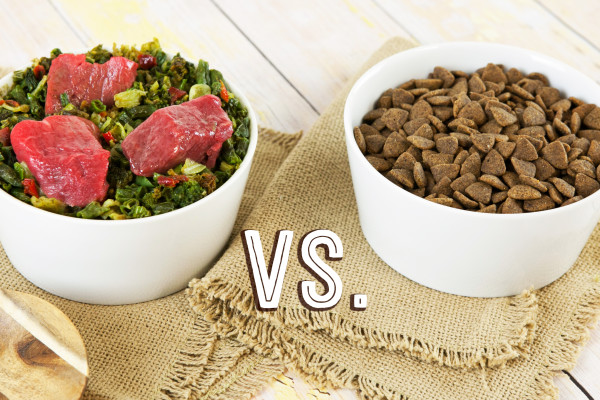 Help with Canine Super Nutrition
Add these to Paradigm to make a complete meal for your dog.
High-quality fresh protein in moderate amounts including:
• Beef
• Turkey
• Chicken
• Eggs
• Lamb
• Fish
Fats that can be added include:
• Coconut Oil
• MCT oil
• Hemp Oil
• Butter or Ghee
• Flax Seed Oil
• Fish Oil
• Olive Oil
A diet rich in green low-carbohydrate and other low-glycemic vegetables can be helpful.
Recommended vegetables are:
• Broccoli
• Green Beans,
• Cabbage
• Celery
• Red Bell Peppers
Sea vegetables that are rich in vitamins and minerals such as:
• Kelp
• Spirulina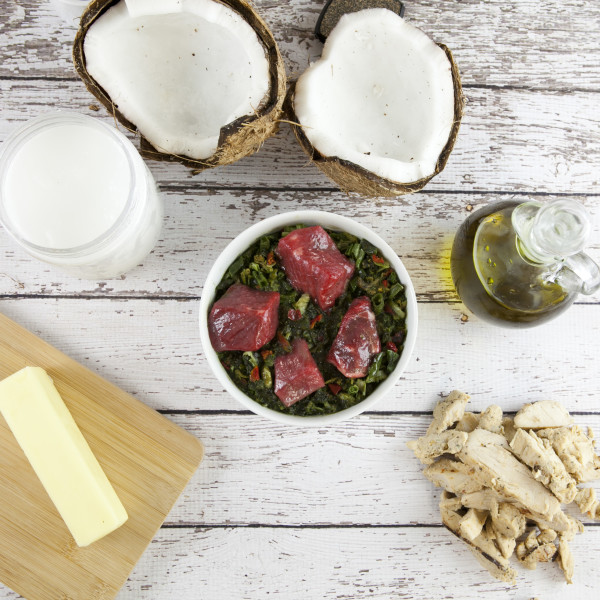 Help with Diabetes
While diabetes in dogs is a serious and complex condition, there is evidence to show that a diet that is low in carbohydrates can help to normalize blood sugar levels and encourage weight loss. We encourage pet parents who have a dog that has been diagnosed with diabetes to consider a nutritional intervention using a diet that is low in carbohydrates.
Dr. Karen Becker explains:
" … 90 percent of pet foods out there contain totally inappropriate ingredients that are not nourishing and actually create low-grade inflammatory processes, diabetes, and obesity. All the same health issues occurring in the pet world are occurring in the human realm in terms of overall health.
Sugar, of course, causes an insulin release. Insulin then causes blood sugar to drop. Cortisol is then released to rebalance blood sugar. So dogs and cats are dealing with this whole cycle of carbohydrate ingestion, insulin release, and cortisol release."
Dr. Becker concludes that animals were not meant to eat the high carb diets that most commercial pet foods offer.
Help with Weight Loss
Obesity in dogs is at near epidemic levels in the US. If you have ever had a dog that is overweight, you know how difficult it can be to reverse the condition. Obesity in dogs can lead to the development of a host of health problems including, diabetes, joint problems, and cardiovascular disease. Obesity is not just a vanity problem; it is in fact, a serious condition in dogs that adversely effect your dog's health and longevity. Lower carbs and feeding fresh food will help to normalize your dog's weight. Paradigm is perfect for this.
Ingredients that Sustain Health
In addition to considering a low carbohydrate diet for your dog there are herbs that Dr. Harvey includes to boost the immune system, encourage healing and help to increase overall good health.
These ingredients include:
• Turmeric
• Ginger
• Red Clover
• Milk Thistle
• Dandelion
• Slippery Elm
• Cinnamon
• Medicinal Mushrooms, including chaga, turkey tail, shitaki, and reishi
Click here to See Dr. Harvey's Solaris-mushroom and herbal immune system supplement: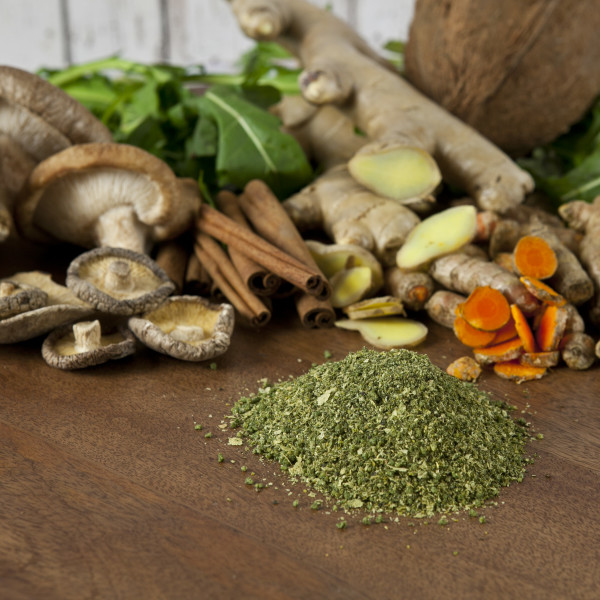 Giving Your Dog the Best Chance
There is no question that what you feed your dog can change their well-being and their outlook for a long and healthy life. When confronted with health challenges, using nutritional tools can help your dog to heal sometimes from even the most difficult of diagnosis.
How we think about feeding our companion animals needs a new paradigm and there is now a body of research that concludes that feeding your dog fresh meals that consist of high-quality proteins, healthy fats and low amounts of carbohydrates can encourage healing and promote wellness.
Dr. Harvey's Takes a Closer Look
Based on the findings of distinguished researchers now published in the research literature on the benefits of a low carb diet for the care of dogs and cats with cancer, diabetes, and obesity, we are working to educate pet parents worldwide.
Paradigm can be used for dogs who have health challenges that would benefit from a ketogenic diet, as well as for healthy dogs looking to maintain optimal wellness.
Don't Wait Another Day!
The sooner you start your pup on a diet of fresh foods and low carbs the sooner you will have your best friend on road to good health. Paradigm is easy to prepare and it's the very best food you can give to your dog.
---