Posted By
The Team at Dr. Harvey's
January 24, 2018
What To Do When Your Dog Has Diabetes
When you receive the diagnosis that your dog has diabetes ,it is difficult and frustrating. When Phyllis wrote to us to tell us about how changing her beloved Sucre's diet helped him so dramatically with his diabetes, we knew we had to share her experience. While so many dogs suffer from diabetes, we want pet parents to know that proper nutrition can make all the difference in the longterm management of this serious disease. Paradigm, offers pet parents a very low-carb, super nutrition option when they are looking for a supportive nutritional plan for their companions.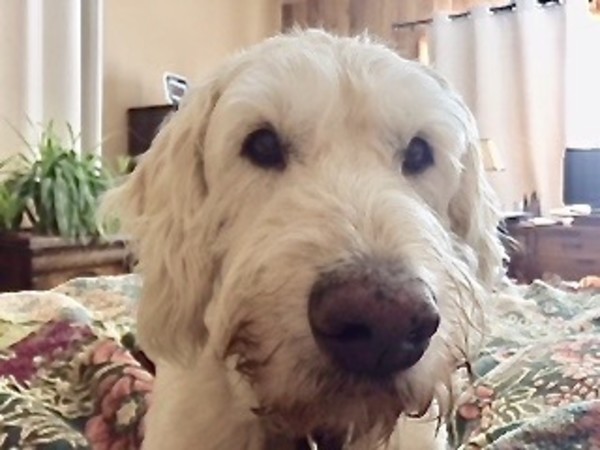 The top photo is my bright eyed boy now. The lower picture is before Dr. Harveys food. He was just getting sicker every day
I Was Not Going with The Prescription Diet
Sucre, my beautiful Labradoodle, was recently diagnosed with diabetes and put on a prescription diet that lists its first ingredient as whole wheat with broths vitamins and a little chicken meal. I couldn't get his blood glucose below 600 for 3 weeks. NOT GOOD.
He Was Getting Worse
He had lost 20 pounds and was boney and getting worse. I transitioned him over to veggies & protein & coconut oil over a weeks period cutting out the prescription kibbles. I now have him on a mixture of Harvey's Veg-to-Bowl and Paradigm with fresh protein and oil. He is acting like his puppy self again even though he is 9 1/2 years old.

Switching to Dr. Harvey's
He has regained his muscle back and his glucose levels are now normal and steady. He is taking less insulin and I couldn't be happier.
Glucose Levels Now Normal and Steady
Please share my experience! I was so frustrated. Now his food and insulin are manageable. Most of all he loves the food. Thank you for giving my dog the best nutrition possible. Sincerely, Phyllis and Sucre