Posted By
The Team at Dr. Harvey's
July 19, 2015
Thank You So Much for Your Generosity
We continue to be amazed by all of the generosity, goodwill and enthusiasm we have witnessed for this mission!
We are Almost There!
Thanks to so many wonderful people Project Potcake is becoming a reality.
Visit our GoFundMe page to see how we are doing. We are getting very close to our goal!
On Our Way to the Shelter
On July 26th Wendy Shankin-Cohen, President of Dr. Harvey's will leave for Abaco, Bahamas with filmmaker Evelyn Vaccaro. Wendy will be bringing food and supplies directly to the shelter. Evelyn will be shooting the documentary to shed light on the plight of the Potcakes.
Every Donation Counts
The need is great and every little bit helps. So please continue to share with your friends and family. Thank you! Click Here to View the Campaign-GoFundMe
Help and Receive a Thank You Coupon from Dr.Harvey's
We're on a mission to help save the Potcakes in Abaco, Bahamas.
For the next 30 days, when you donate a minimum of $5 to our GoFundMe campaign, you will receive 15% off + FREE shipping on your entire order when you order online from DrHarveys.com
Simply email your donation confirmation to info@drharveys.com and we will email you back a special coupon code to use on our website!
---
Posted By
The Team at Dr. Harvey's
July 8, 2015
A Day In the Life of an Animal Rescuer
If you have ever been involved in animal rescue, you will certainly understand this heartwarming story from our friend, the Amazing Angie, who works tirelessly to help the Potcakes at Abaco Shelter. For people who devote their lives to rescuing animals, it is a passion that pulls at the heart strings. Every day is filled with wonderful highs followed by heartbreaking lows.
Abaco Shelter, Abaco Bahamas
We started Project Potcake to help this small shelter that rescues, houses, feeds and cares for these indigenous dogs of the Bahamas. We have been inspired by the wonderful volunteers who work tirelessly to make a difference for these animals. As we get to know these people better, our admiration grows.
Not Just The Dogs..
Angie shared this story with us today and we were compelled to share it here. This is not just a story about animal rescue, but a story of human compassion. It is a story of making choices and it is a story that shows what these volunteers face daily. This is the emotional roller coaster of animal rescue.
Out of the Shelter
Not only does this small shelter take in sick and starving dogs, they go out and feed the feral dogs of the island. Many of these dogs would starve without their efforts. It is a difficult and exhausting task to find and feed these feral dogs.
In Her Own Words…
"I don't know quite how to describe our days on feral feeds, my heart breaks and soars and breaks again. Today I was on my way to pick up fellow rescuer Anita Martin, and a little boy, with holes in his shirt, flagged me down for a ride. He told me he was out looking for work (he looked about nine years old!!!( heart BREAK) So we 'hired" him to help us feed the Potcakes. He was so happy to have a job. Then he told me how his neighbor had a "skinny, skinny dog" that he and his brother would buy food for (heart BREAK/SOAR). I mean this kid had rags on for clothes and he spends his money on dog food!


All He Wanted Was School Supplies & Dog Food
Angie continues the story of her encounter with the little boy:
"Thankfully, I had sunglasses on so he could not see the crazy lady crying in front of him. Anyway to end the story he will have school supplies and shoes (that is all he wanted) and dog food for his neighbors dog!"
The Day Continues with More Ups, More Downs
"More news (heart BREAK) we came across a dog on death's door (Of course we will help him) and one of our babies was taken off the streets (Heart SOAR) and given her first bath ever!
She was covered with fleas and you had to see her glee at being rid of them.. roller coaster ride of the heart…"

You Can Help-Become Part of Project Potcake
This is just one day of so many days that are filled with enormous challenges for these volunteers. Each day brings the opportunity to help dogs and people and obviously they do both! Please open your heart and help Dr. Harvey's help Abaco Shelter. While we will be donating supplies and food to the shelter, they also need financial support.
You Can Give Here
Dr. Harvey's has started a GoFundMe campaign where you can help us by giving a donation to the Abaco Shelter.
You can donate by clicking here!
A Message from Dr.Harvey's
Please watch Wendy Shankin-Cohen, President of Dr. Harvey's as she describes the company's mission to help the Potcakes.

Click Here To View
Thank you for your help!
---
Posted By
The Team at Dr. Harvey's
July 6, 2015
We recently received this letter from a grateful pet parent. We fell in love with Cutie Pie. We had to share her amazing story and her journey to health! We have the best job ever!
I Was Determined Never to Make that Mistake Again!
Dr. Harvey's Veg-to Bowl is the food that has saved my darling, 5 pound Shih Tzu named Cutie Pie. After owning this breed of dog for over 40 years, I lost my last dog due to treats from China. I was determined to never make that mistake again!
Then I Found Cutie Pie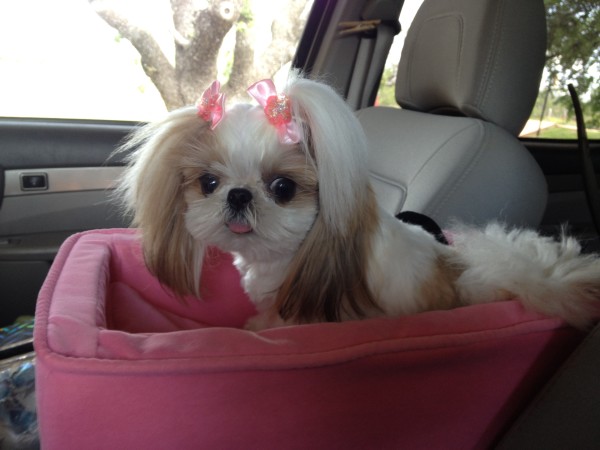 Searching the Internet daily I finally found the cutest dog I had ever seen. I went to my knees when I saw her. She was a one year-old suffering with severe allergies and congestion. Her diet had consisted of sugar coated cereal and marshmallows. She didn't like anything I fed her.

I tried everything the vet recommended and everything else I could find in pet stores. I spent hundreds of dollars. I could barely get her to sniff it let alone eat it. In the meantime, the allergies continued and she was in crisis almost on a daily basis. I had her at the vet on antibiotics and steroids every month.



The Best Recommendation Ever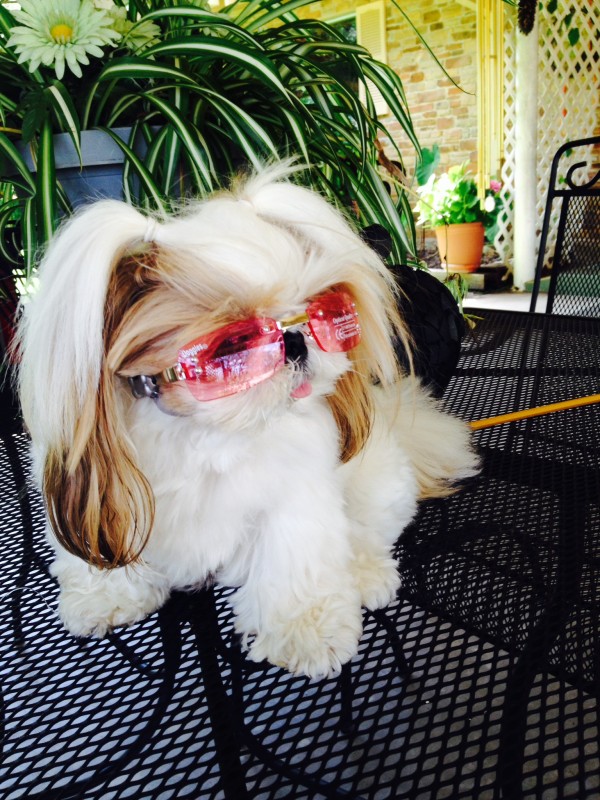 Then I found Sandra at Metro General Store in Silver Spring, Maryland. She recommend Dr. Harvey's Veg-to-Bowl. I started cooking her meats and mixing it with this vegetable pre-mix. She also eats the Sweet Potate'rs! I also added the Whole Food Multiple Vitamin & Mineral Supplement. To my astonishment she loved everything I gave her from Dr. Harvey's. Her health, congestion and breathing have continued to improve along with her skin, hair and energy. She no longer makes sick trips to the vet only routine appointments. I no longer have to run a vaporizer at night.
Cutie Pie is Now Going on 4!
She is now going on 4 years-old and I truly make this testimony…"Dr. Harvey's saved her life! Had I not found her and gone in search of a way to make her well and healthy she would not be alive!"
Thank You!
Thank you, Dr. Harvey's, for making such healthy food for my little dog! She is so important in my life.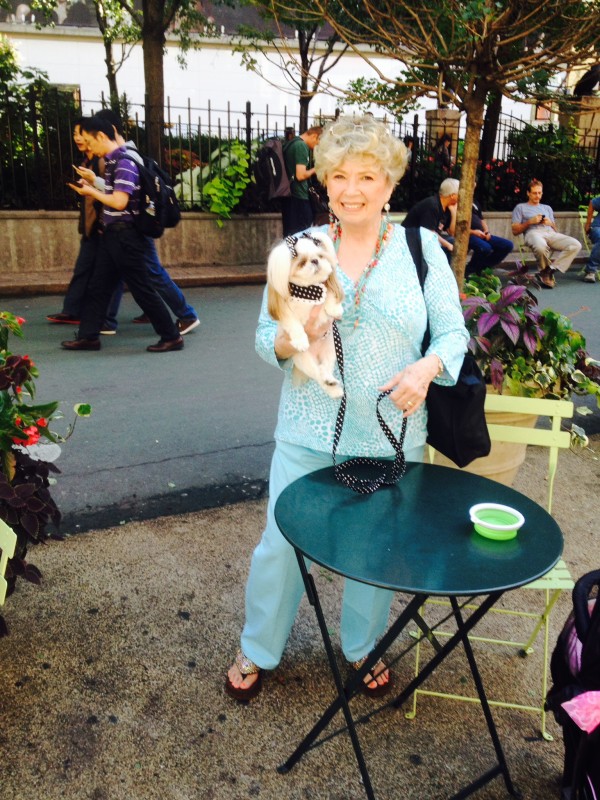 Sincerely,
Sandy Smith
Brownwood, Texas
---