Posted By
The Team at Dr. Harvey's
December 15, 2015
Are you thinking of opening your heart and home to a rescue dog? Go for it!
You'll profoundly change your new companion's life – and your own!
That's what pet parent, Aidan Schroeder, did when she went to her local shelter, and welcomed two adorable rescue pups — "Salt" and "Pepper" — into her family. And to make the story even more wonderful, they're brother and sister!
However, before the trio could get settled in and start their happy new life together, Aidan ran into a serious and dangerous problem: both pups had diarrhea. She tried everything she knew to put an end to it, but NOTHING worked.
Fortunately, that's when Aidan discovered the healing power of feeding fresh with Canine Health.
Read her inspiring letter below and learn how she, Salt and Pepper achieved "peace at last"!
Dear Dr. Harvey,
Hi there, I purchased Canine Health a couple of weeks ago. I am so glad your ad popped up in front of me when it did. I wanted you to know. I wanted to share our story with you.
We Could Not Go Through a Week without A Bout of Diarrhea
I can't say enough good stuff about this food. I have two rescue pups that just turned a year old. They are brother and sister Pit Bull mixes who had a rough start to life and I assume were malnourished in the womb as well, based on their many health and emotional issues. I've had them for 6 months and through this time; we haven't gone a week without consecutive days of diarrhea.
We Tried Everything
They've been treated with antibiotics, probiotics, yogurt, pumpkin, rice water, everything the vets could think of for "shelter gut". I finally got them somewhat stable (we could go 3-4 days without an episode and the episodes only lasted a day) with homemade turkey and rice supplemented with a limited protein turkey-only kibble, but we still had issues weekly and they were always scratching and biting themselves.
We Were Also Dealing with Eye and Ear Infections
The female, Pepper, had recurring ear infections and her eyes were always goopy. The male, Salt, is naturally super anxious and skittish and when he'd get ill all over the house, he'd be even more upset by the aggravated humans cleaning up the hellacious mess so it was sort of a vicious cycle. Not a very fun start to their lives with us!
I Was Constantly Searching for Answers- I didn't Want a "Semi-Fix"
I was constantly researching what I could try and one day Dr. Harvey's food prep video popped up in my Facebook newsfeed. I went to the site and poked around. Even after reading all the testimonials, I was nervous to try something new yet again because I was spending so much on the special kibble with limited success and I really didn't want another "semi-fix".
They Love It
Looking back, I wish I'd bought the 10 pound bag the first day I saw it! I was able to switch the dogs over pretty much immediately with no ill effects. They LOVE this stuff, which is surprising because it looks like weird veggie oatmeal. But when the kettle goes on, they're glued to my side until the stuff is cooled and ready to eat.
No Diarrhea Since Day One
They've never been healthier. We've had no diarrhea since day one (and believe me, I am FAR TOO AWARE of their every movement. I'm really looking forward to new hobbies!) Their coats, which I thought were just naturally coarse and wiry, are so soft and shiny now. Pepper's ears have cleared up and her eyes are improving dramatically.
They Just Feel Better and It Shows
Their constant scratching has decreased a lot and Salt even seems calmer and less twitchy, which is simply amazing. I think it has everything to do with the fact that they both feel great and their humans are finally at ease. And they've ONLY been eating this stuff for TWO WEEKS. I can't wait to see how much better they get!
Health Really Does Begin in the Kitchen and I Have Proof
All this to say: Dr. Harvey's Canine Health The Miracle Food is truly fantastic. It cures what ails dogs, I have proof. It improves their health and well being beyond what you would expect for mere food. Health really does begin in the kitchen! My pups will never eat processed kibble again. I only wish I'd known of this food for all my previous dogs.
Peace at Last-Thanks Dr. Harvey!
You've completely repaired my household and improved the lives of everyone in it.
Peace at last.

Thank you so very much,

Aidan Schroeder
---
Posted By
The Team at Dr. Harvey's
December 4, 2015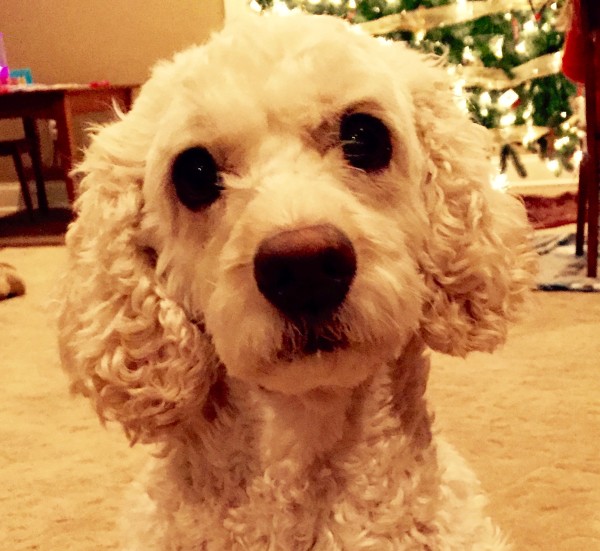 Dog mom, Amy Colella wrote to say thanks for helping her beautiful dog, Toby. We could not be happier that he is doing so well. We wanted to share her story of Toby's journey. We know that other pet parents are searching for answers to find health for their companions and we hope that by sharing these stories they will find the solutions that they need. Here is Toby's story in Amy's own words.
We heard the dreaded words, "Early Kidney Disease"
Toby is our 11 year old Cockapoo. In October of 2015, Toby had blood work done to check an elevated calcium level from the is previous lab work in March. Well, that re-check of the calcium turned into concern over his liver and kidney function. I was told to bring him that week for an ultrasound and urinalysis. The ultrasound didn't show much, however given his lab values and urinalysis I was told he had early kidney disease and should put him on a "kidney diet".
We Were Feeding "Premium" Kibble
For 11+ years I had fed this dog "premium" kibble and now I was presented with one option… give him a different kibble with lower protein and phosphate that was definitely NOT "premium".
My Research Took Me to Dr. Harvey's
In doing my own research online, I came across Dr. Harvey's. The next morning I called and spoke with a representative at Dr. Harvey's and then spoke with Dr. Harvey himself. He guided me on which food would work best and suggested a few supplements to add as well.
I Noticed the Change in Just Days!
Toby has been eating Veg-to-Bowl for about 7 weeks. I noticed significant changes within days. He was no longer licking his paws constantly and he had much more energy!
The Vet Says No More Kidney Diet Needed!
Toby returned for blood work today and his labs were back to normal ranges!!!!
Our veterinarian actually said he no longer needed a "kidney" diet.
My other dog Duncan is enjoying Dr. Harvey's as well. Duncan would walk away from the "premium" kibble and now he sits in the kitchen just waiting for his food.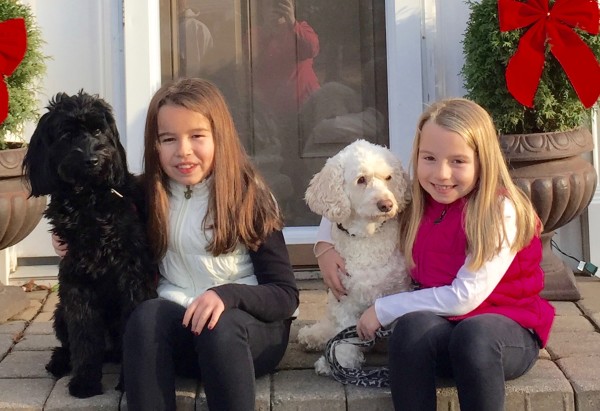 Thank you Dr. Harvey and team!
The Colella Family
---