Healing Cream
Organic First Aid Cream for Dogs
Holistic Blend of Organic Shea Butter and Herbal Extracts
A must have for every First-Aid Kit
Heals cuts, rashes, hot spots, sunburn and much more
Gentle and safe if licked
Made in the USA
Organic Shea Butter, Organic Coconut Oil, Organic Beeswax Granules, Aloe Vera Gel, Polysorbate- 20 (From Vegetable Source), Arnica Extract, Calendula Extract, Goldenseal Extract, Chamomile Extract, Comfrey Extract, Propolis Extract, Thyme Extract, Rosemary Extract, Tea Tree Oil, Lavender Oil, Eucalyptus Oil
We're Sorry. This Item Is Sold Out.
---
---
Our Ingredients Tell It All
Organic Shea Butter, Organic Coconut Oil, Organic Beeswax Granules, Aloe Vera Gel, Polysorbate-20 (From Vegetable Source), Arnica Extract, Calendula Extract, Goldenseal Extract, Chamomile Extract, Comfrey Extract, Propolis Extract, Thyme Extract, Rosemary Extract, Tea Tree Oil, Lavender Oil, Eucalyptus Oil
---
Why I Choose Dr. Harvey's Organic Healing Cream
Dog Blogger from Dog and His Boy and Brand Ambassador for Dr. Harvey's, Bernard Lima-Chavez, had a remarkable experience when he discovered. Dr. Harvey's Healing Cream.
This is a "must-have" product for every pet parent's first aid kit.
Find out why below.
To read the full blog post from Dog and His Boy click here
The Discovery and A "Before" Photo
Two weeks ago, I noticed an injury under Foster's left front leg. It was red, slightly inflamed and scabbed over. Nothing major and nothing unusual here at Deaf Dog Central. Fortunately, I had a jar of Dr. Harvey's Organic Healing Cream waiting for an opportunity to test it, so I did.
Here is a photograph of the injury the night I discovered it.
---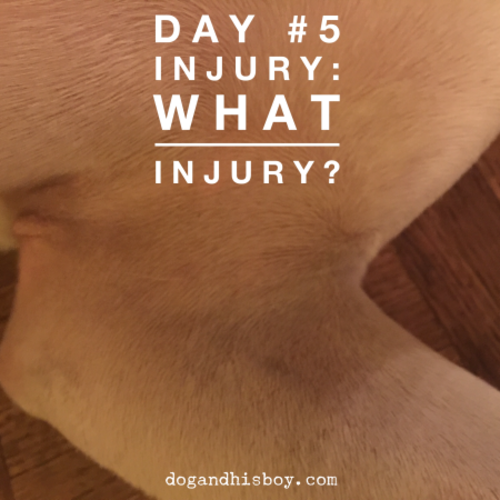 The "After" Photo-Injury? What Injury?
Normally, I would clean an injury with chlorohexidine before applying a cream or ointment, but I wanted to see just how effective Dr. Harvey's Organic Healing Cream was at being a natural first-aid cream. I applied the ointment twice a day, every day for 5 days. I did not clean it with chlorhexidine or any other antimicrobial cleanser.
Here is a photo after 5 days.
---
Why the Ingredients matter to me
As a pet parent and deaf dog blogger who integrates a holistic approach to wellness, I try to support my dogs and their medical needs naturally. Having a company like
Dr. Harvey's available helps me achieve and maintain good health for my dogs in a completely natural way. The results were incredible but I looked deeper at the ingredients to understand why it worked.
This is My New Favorite
My new favorite way to treat minor bully dog "brotherly love scars" is with Dr. Harvey's Organic Healing Cream. It's an all-purpose first-aid cream that is safe for both dogs and cats. It's made of ten all natural, organic plants and herbs in a base of Shea butter. It provides pain relief, reduces itching and promotes healing, and I swear by this stuff!
You can read Bernard's entire post here.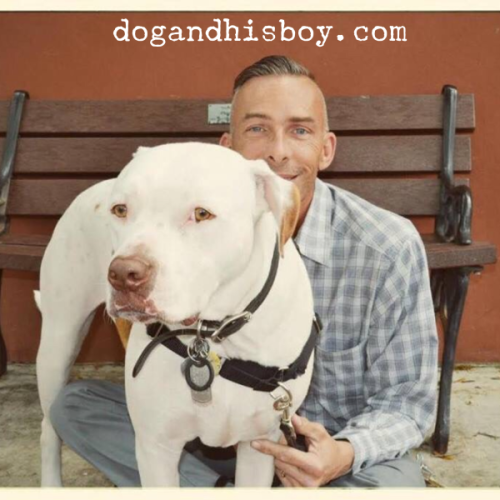 ---