Posted By
The Team at Dr. Harvey's
September 24, 2019
Hello,
I would like to tell you my dog Penny's cancer success story:
Penny Was Diagnosed with Osteosarcoma
My rescue dog, Penny, was diagnosed with osteosarcoma in mid 2018. It is a very aggressive cancer that usually has a poor prognosis. We opted for amputation to alleviate the pain, but did not want to do chemo or radiation.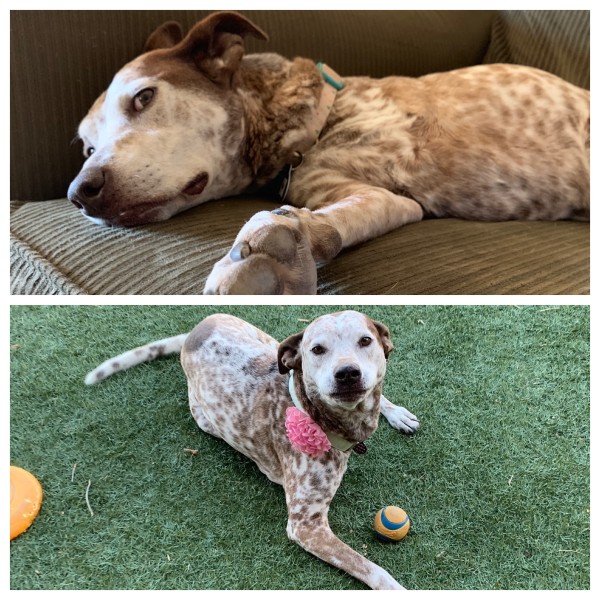 Fortunately, We Found Paradigm
We were introduced to Paradigm the day of her diagnosis by a local pet store associate and have used it ever since. We have also recently added in Veg-to-Bowl as well. This along with specific supplements for cancer and detox, a raw food diet, and acupuncture we have done a total holistic approach for her cancer treatment.
She Was Given Only 2-3 Months to Live
Well let me tell you-the vets gave us 2-3 months at most but here she is over a year later! She is happy and checks out healthy at the vet with all lab work and x-rays. The general vet as well as the oncologist are in awe every time they see her. And she will be celebrating her 9th birthday next week! I am so thankful for Paradigm and all of the Dr. Harvey's formulas. I tell as many people as I can about your products and Penny's story. She and our 6 other animals will continue to eat them every single day!
I Am So Thankful for Dr. Harvey's Formulas
Sincerely,
April Polichette
---