Posted By
The Team at Dr. Harvey's
July 31, 2018
He Almost Died!
Hi Dr. Harvey's,

I wrote to you recently with an update on our 1.5 year old Bichon, Luca, but I wanted to share a before and after photos. The inset is Luca in January. He was down to 14.2 pounds (he's a big Bichon). He was skin and bones and was hospitalized after several bouts of severe vomiting. He almost died.
He Was So Sick
He was diagnosed with IBD with many different cells being found in the biopsies. He was so sick. On top of it all, the weight loss had been happening gradually which indicated he also had absorption issues. He was gaining no benefit from his food. Now the uncontrollable vomiting.
My Research Led Me to Dr. Harvey's-Look at Him Now!
Once stable and released, I went on the hunt for the right diet for him. I had always fed him human grade foods but many of the ingredients did not agree with him.Enter Dr Harvey's Paradigm and look at him now! He is over 17 pounds and gaining (should be 18 pounds or so), full of energy and personality. I mix in eggs, cod or salmon and he LOVES it! He has had no vomiting at all and frankly shows no signs of the IBD at this time.
Thank you Dr. Harvey's!
We cannot thank Dr Harvey enough for his guidance and helping us discover the right protocol for our handsome boy. The green superfood is a true winner.

Best,
Linda Cassola
---
Posted By
The Team at Dr. Harvey's
July 17, 2018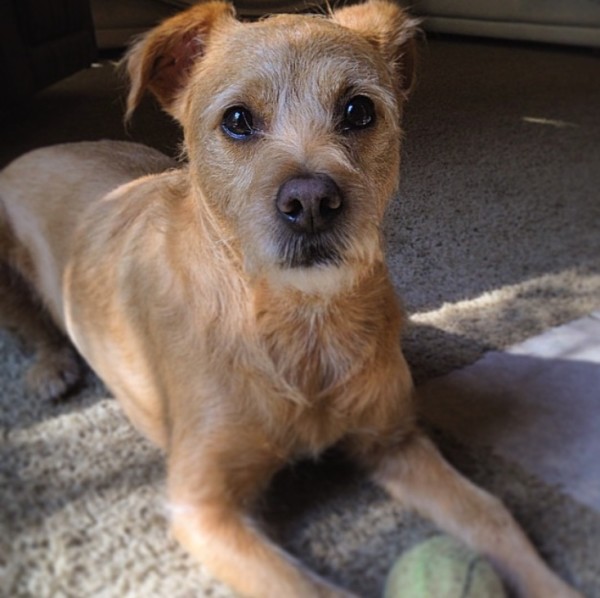 Diabetes Diagnosis
I wanted to give you an update on Linus. We recently started feeding him the Dr. Harvey's Paradigm food due to his diabetes diagnosis 6 weeks ago. He really loves this food, which to me is very important because I'm not constantly worried about whether or not he's going to eat. Which in the past has been an issue with other dog foods. He would eat fine for a few days and then all of a sudden, he would decide he didn't like it anymore and stop eating it.

Just 3 Weeks on Paradigm
He's been on Paradigm for 3 weeks now, and he still gets excited as soon as I pull the bag out of the pantry. We are also still in the process of getting his insulin dosage at the correct levels and this past weekend was the best glucose curve we've had yet. He stayed in the 200s for most of the day as opposed to the high 300s that he had been in for 5 weeks straight!
No Hidden Ingredients to Cause a Spike
I know we still have some work to do but at least we're starting to see some movement in the right direction. I was so relieved when I took his first blood sample on Sunday. And I attribute most of this to the Paradigm product. There aren't any hidden or mysterious ingredients that could potentially cause a spike in his glucose levels.
That's not the case with other dog foods…even the ones that are supposed to be for diabetes control!

Peace of Mind with This Food
Thanks again for checking on us and thanks for making a product that allows me to have some peace of mind during this unfamiliar and stressful time,
Thank you again for creating such an awesome product. I truly hope that Linus's story will help bring some awareness to canine diabetes and hopefully it will bring some comfort to other pet parents that might be going thru a similar experience.
And His Brother Loves Veg-to-Bowl!
Also, Schroeder, Linus's brother, really enjoyed his first Veg-to-Bowl experience. I've already ordered more and we should be getting it this week. He says the fact that it turns pink doesn't even bother him because it tastes so good!
Please Let Everyone Know
I'd love for you to share Linus's story! Anything I can do to help spread the word about this wonderful product, I'm happy to. Trust me, I've been telling anyone who will listen to me!
Sincerely,Valerie Ware, Shroeder and Linus
---
Posted By
The Team at Dr. Harvey's
July 1, 2018
A Great Day for Humans – Not Great for Dogs
The 4th of July means a day free from work and school full of cookouts, pool parties, good food, fun games, and then gathering together with friends and family to watch fireworks. It's the perfect end to the day—but only if you're not a dog.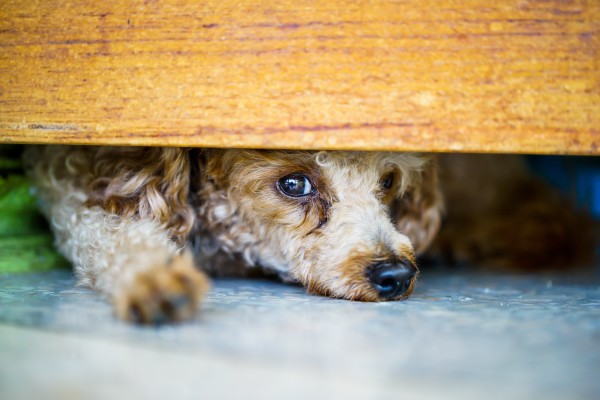 Here are some quick tips for dog safety during 4th of July fireworks:
Do Not Bring Your Dog to a July 4th Celebration
Wanting to include your pup in the day's festivities is admirable, but please leave your dog at home. Even dogs who don't seem to mind loud noises can be affected by the thunderous booms of fireworks. Some dogs can even have delayed reactions to loud noises and not show symptoms until much later. So do your four-legged pal a favor and leave him safe at home while you go out and celebrate Independence Day.
Do Use ID Tags at All Times
An alarmingly high number of dogs are lost during fireworks displays because they're trying to get away from the scary sounds, which is why it's so important that your dog has identification on him or her at all times. Even responsible owners can find their pets slipping out of their collars and escaping through a door or window after a particularly loud burst of noise. So tighten that collar and make sure those tags are firmly in place.
Do Plan Ahead
Some dogs are more noise-sensitive than others. If your dog has issues with loud noises, plan ahead for fireworks displays by staying home with your dog or taking your pup to an indoor care facility where he or she can be watched and soothed by professionals.
If you do choose to stay home, try to keep your dog in a quiet place
Stay as far away from exterior walls and windows as possible
Watch for signs of stress
If your dog panics, be calm, try to redirect his or her attention with treats or toys
Don't punish the behavior as they have no control over it.
There are also a number of different products available on the market to help fearful dogs cope, such as body wraps like Thundershirts, soothing music, and even medication for truly serious cases.
Dr. Harvey's Relax and Stress
Dr. Harvey's Herbal Supplement-Relax and Stress can be very helpful. It is safe and natural and has been effective for thousands of anxious pups. This powdered supplement can be put in food or water the day before and on the day of the fireworks.
The 4th of July doesn't have to be a scary time for your dog if you follow these tips. Happy Independence Day!
---