Posted By
The Team at Dr. Harvey's
November 25, 2018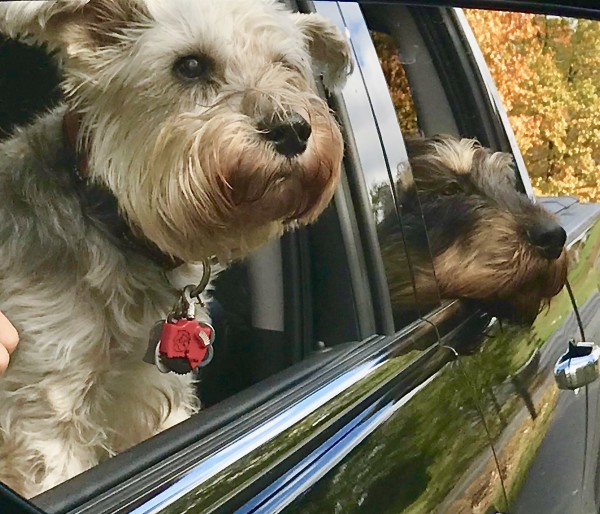 Sam Loves Paradigm
Sam LOVES Paradigm! He was starting to get a little finicky about eating, which he has never been, so I was getting concerned. He is a senior, age 14 and a half, and was diagnosed with diabetes in 2016, when he was 12. Since I have to give him insulin injections twice daily, I was obviously worried that he might stop eating…which would mean I couldn't give him his insulin as needed.
I Did My Research
After doing some research I came across Dr. Harvey's Paradigm, read the information and client testimonials, and ordered a trial size bag. I started off just giving Sam a little bit, mixed with his prescription kibble from the vet. At first, he didn't know what he was getting and was a little taken aback (he went blind from diabetic cataracts about 18 months ago, so he uses his sense of smell to navigate his world, even more than the usual dog.)
Sam's Blood Sugar Values Dropping and Stabilizing
By the second feeding he was pretty enthusiastic, and he now gobbles it up, licking the sides of the bowl. He only gets a tiny bit of the prescription kibble now, and I was pleasantly surprised to see his blood sugar values dropping and stabilizing after about a week of eating Paradigm. I actually had to reduce his insulin dose by 1/2 unit, then another 1/2 unit a couple of days later, so he wouldn't become hypoglycemic. So he is now taking one less unit of insulin, his blood glucose values have been excellent and well within optimal range for a diabetic dog (80 – 200 mg/dl.)
Thank you Dr. Harvey's!
Thank you so much for making a high-quality, green superfood for dogs who need less carbs — which the veterinary diet is full of! I never understood how that was supposed to help! The only reason I made it work, I think, is because I monitored Sam's blood glucose at least twice daily, did regular glucose curves at home, and strictly controlled his portion size.
Our Seniors Deserve the Best!
I'm very happy that we discovered Dr. Harvey's. Our senior dogs deserve all the love and care we can provide, after being such faithful companions to us for so many years. Sam is a very special dog! In the picture I attached, he is with his big "sister," Scout, an Otterhound (Sam is a schnauzer.)
Sincerely yours,
Suzanne Cannon, M.S., M.A.
---