Posted By
The Team at Dr. Harvey's
December 27, 2017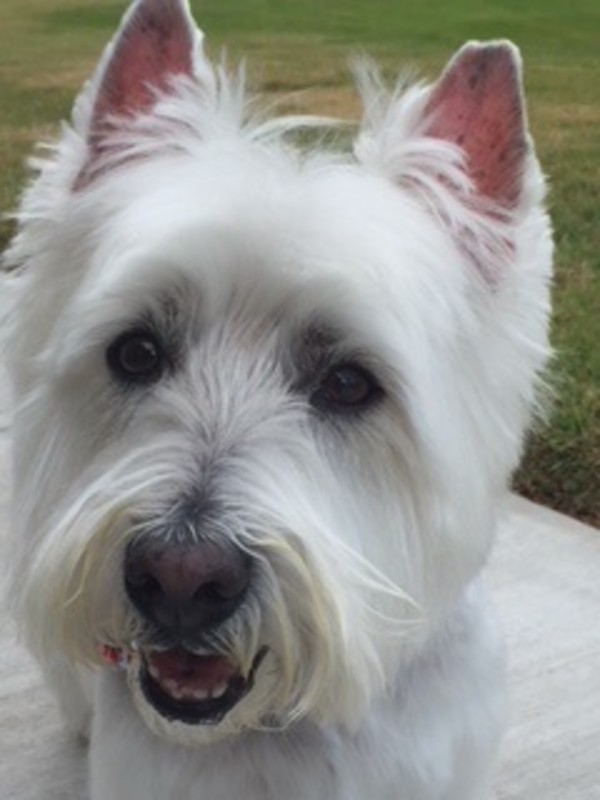 Beazer
LOVES

His New Food
Dear Dr. Harvey's Team, Thanks for asking how Beazer liked the food! He LOVES it! I am so happy… as feeding him since his diagnosis of diabetes 2 years ago had been a struggle.
I had allergy testing done a couple years ago, as he was always itchy (Westie). After many years of steroid use to treat itchy skin, ….I feel certain that's why Beaz developed diabetes.
Exasperation! His Blood Sugars Were Never Controlled
I had allergy tests done, and …. its THREE pages long. In short he's allergic to almost all outside grasses, trees and such.. and almost all meats! Historically, I would find a food that might work, they would include some
potato, corn, or filler, that he is allergic to. I was getting more and more exasperated… as his sugars were never really controlled… a "good" read for him was in the 200s.. not optimal!
Amazing Results After Feeding Paradigm
After only 5 days on the Paradigm, his glucose was at 170 when he was 7 hour post insulin!!! Never happens!! I was elated.
I am planning to do a glucose curve then the new bag arrives. I am so hopeful!

Thanks so much… as Beazer is a true "case"! I'm including a recent picture of Beazer, who will be 14 years on February 5th!

My Very Best,

Lisa
---