Posted By
The Team at Dr. Harvey's
September 29, 2015
We are a Solutions Company
It is actually overwhelming how many stories we have heard from frightened pet parents looking for a solution to help their companion. Over the 30 years that we have been helping dogs with health problems through diet and nutrition, we have become known as the solutions company. We are the place where many guardians turn for a solution to help their companion regain their health and live a long and healthy life.
Kidney Problems-Solutions and Prevention
Unfortunately, one of the most frequently asked questions we receive concerns dogs with kidney problems. This is particularly sad, as we know that so many of these problems could have been avoided with proper nutrition. Over the many years that we have been helping dogs with kidney problems we have had many success stories. Some of the stories are so compelling that we have shared them with you in hopes that these successes would help other pet parents to discover a solution that will help their companion.
Kobe's Story-
A Young Dog with Kidney Problems
Normal Blood Work After Just 3 Weeks
Kobe had just turned 1 year-old, and had kidney disease! We were told about Dr. Harvey. So we sent an email, and we were told to please contact Dr. Harvey directly. We have spoken to Dr. Harvey many times on the phone and with his help and suggestion to put Kobe on Canine Health-The Miracle Dog Food, cooked protein, and oil, Kobe is doing great. Not only does Kobe love his new food, it's so very healthy for him.
---
Posted By
The Team at Dr. Harvey's
September 10, 2015
It Started with a Severe Stomach Upset
I am sending you this email to send praises about your Canine Health-Miracle Dog Food
My Maggie May started with a severe stomach upset in May of this year. I had her to the vet twice with this one incident that ended up being Colitis. It was horrible.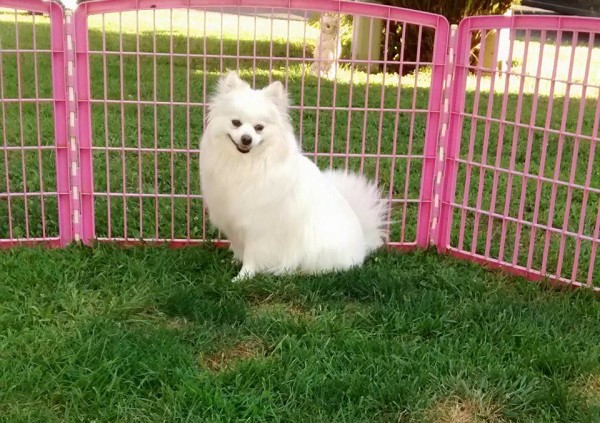 Nothing Was Helping
Two rounds of antibiotics and probiotics and it seemed like it just kept coming back. I have been a customer of Baron's K9 Country Store here in Bel Air, Maryland for 10 years. This is my second Pomeranian in those 10 and a half years. I had noticed her breath was a little stinky, especially in the mornings and also she had really bad brownish, orange tear stains, but I thought with her being white, it just came along with the territory of owning a white dog. When the stomach issue started I thought a stomach upset is not uncommon, but then the bloody diarrhea was cause for alarm and I took her to the vet.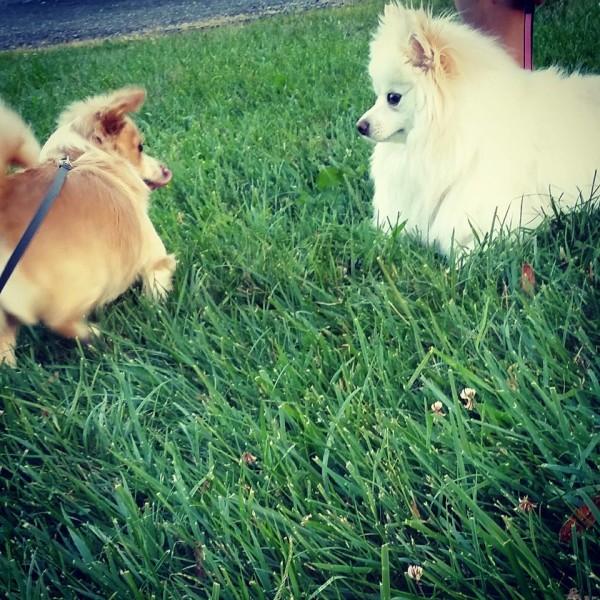 Her Colitis Cleared Up in 48 Hours!
Needless to say as soon as the antibiotics were done it started again so they resumed another course. I knew this was way too much antibiotics, but followed the instructions of my vet. In the meantime, I went to Baron's K-9, my local pet store, and mentioned what was going on. Karen, the salesperson, there recommended your food. She gave me samples and instructions. Maggie absolutely loved the food from the start and her Colitis cleared up within 48 hrs and we have not had any problems since!
No More Picky Eater, No More Bad Breath, Tear Stains Gone-Amazing!
She always picked at her food and sometimes wouldn't eat at all and now lets just say she looks forward to every meal. I break her portions down to in the morning and at night and she is one happy girl. Her whole demeanor changed and her coat got even prettier.
Her stinky breath is gone and I noticed her tear stains became clear. I've enclosed some pictures to show you. In one photo you can see her eyes are clear (after),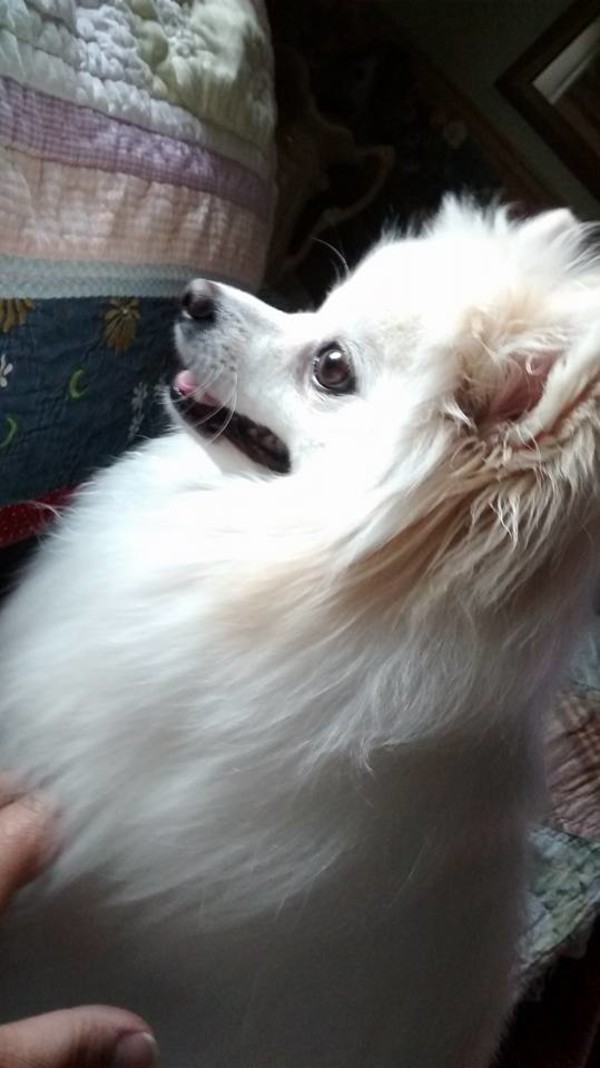 In the second photo you can see how her eyes looked with the tear stains before the new diet! (before)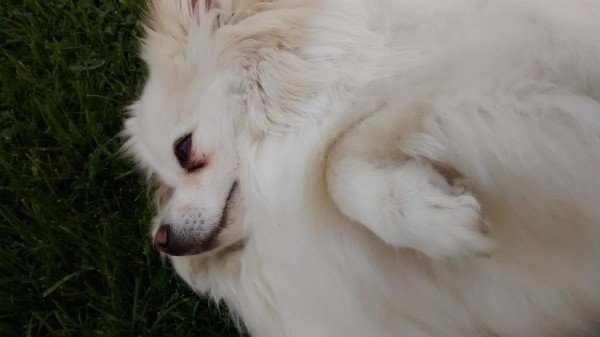 The Change is Truly a Miracle
I also bought her Dr. Harvey's Coconut Smiles and the Sweet Potate'r treats which are a major hit as well. I can't thank you enough for creating such a wonderful diet for dogs. I think yours is the best by far as far as the results I have seen before my own eyes. The change is truly a "miracle" and my girl is proof of that. Please know I recommend your products all the time. The preparation process is so easy and so well worth it for my dog to feel her very best. She is only 2 years and 7 months old and I want her to enjoy every minute of her life and be as healthy as possible. Thank you so much for your time in reading my story. I will be trying your shampoos and other products as well as I feel completely confident.
Truly Satisfied Customer,
Sheila Brown
---
Posted By
The Team at Dr. Harvey's
September 2, 2015
The Holistic Treat Dogs Love to Eat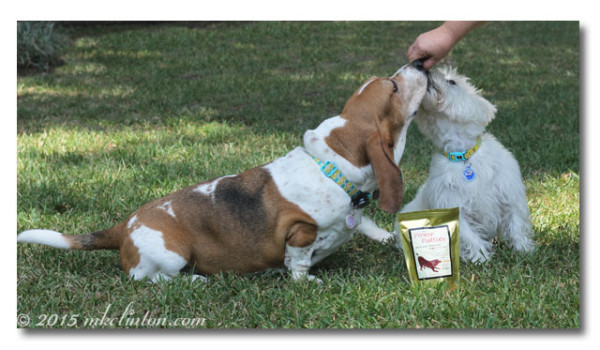 Barking From the Bayou
Bentley and Pierre are Barking From The Bayou and this time they are telling us about how much they love Dr. Harvey's Power Patties. You can see the entire blog by clicking here. The Barking from the Bayou blog is funny and informative so don't miss all the news from one of our newest Brand Ambassadors!
The Bag is Gold Because Power Patties are Pure Gold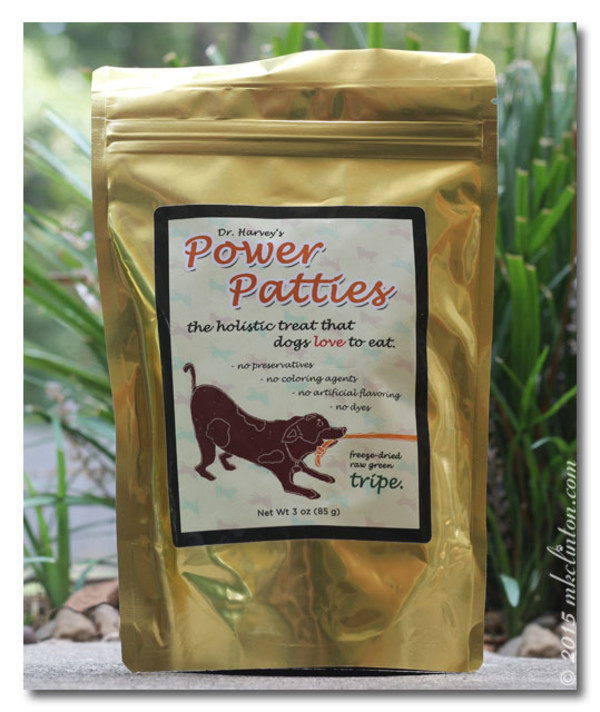 Bentley says, "Well, they should be in a 24 karat gold bag because they are that incredibly rich in flavor. It is going to be difficult maintaining composure when you are dangling one of my favorite taste treats in front of my nose. Power Patties are made from freeze-dried green beef tripe. Do you know about tripe, Pierre?"
Pierre Knows What's Good for Him
Pierre says, "As a matter of fact, I know quite a bit on the subject of tripe. It's the stomach lining of grazing animals. Stomachs of cows and other ruminating animals have four chambers which break down grasses with a bunch of digestive enzymes, gastric juices, and amino acids."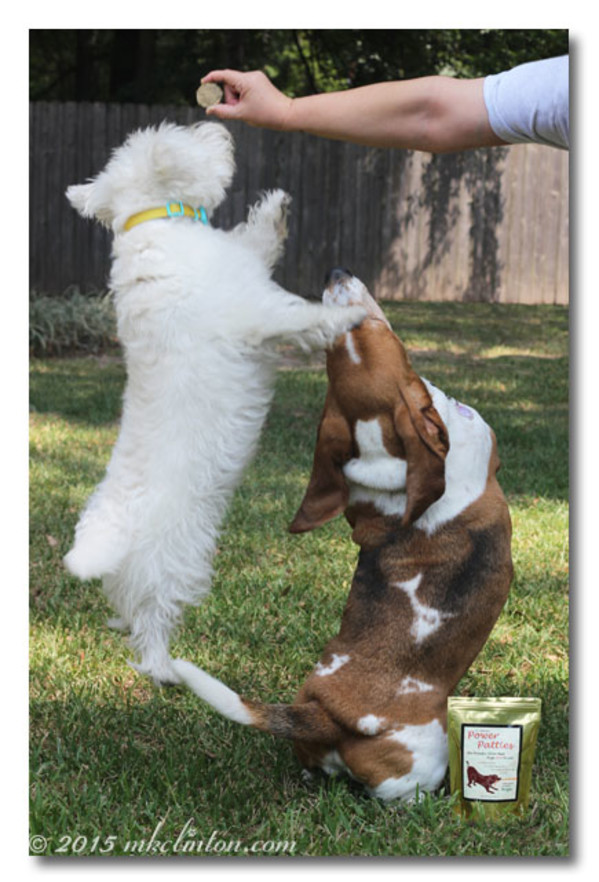 Why Power Patties Have a Warning on the Label
The label does warn that dogs might want to steal the entire bag. Pierre says, "I can understand that desire because I already want more."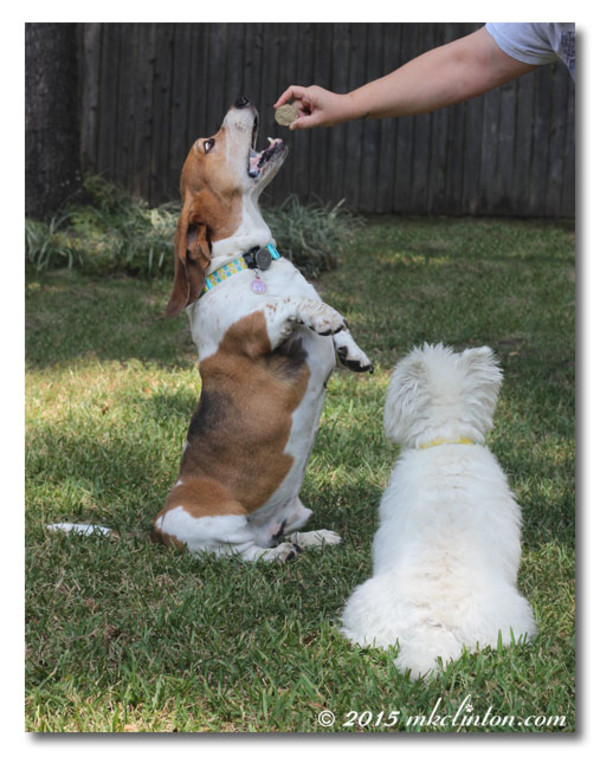 Bentley and Pierre Approve!
Power Patties are the holistic treat that dogs love to eat!
Read this entire adorable blog post from Barking From the Bayou, here
---