Itching, Scratching, Redness, Hot Spots,
Itchy skin, redness and allergies are some of the most common problems we see in dogs. These conditions are also the most frequently sited reasons for a trip to the vet and can be among the most frustrating problems for pet parents and their dogs.
Short Term Results- Antibiotics and Steroids
Medications including antibiotics and steroids, can negatively effect the immune system and they give only temporary relief. Dogs are often given multiple rounds of these drugs and the problem keeps coming back. That's because medications only mask the problem and don't get to the root cause.
Diet-The Most Common Cause of Allergies
Amazingly the most common cause of skin problems and itching is often overlooked.
Diet is the single most common cause of skin problems, itching, scratching and redness, inflammation, paw biting, rashes and hot spots.
It may be hard to believe that just by switching to a new all natural and fresh food diet, that your dog, who may have been itching for years, will get better.
But we have seen thousands of dogs improve. simply by making this switch, This means feeding food that is completely free of preservatives, dyes and chemical additives. Not only is it important to completely eliminate these additives from your dog's diet, you need a diet that allows you to rotate proteins, has minimally processed ingredients and is rich in essential fatty acids.
Switching to the Right Diet is Easy
Dr. Harvey's Veg-to-Bowl makes switching to this type of diet easy and safe and the results are nothing short of amazing. Pet parents are thrilled with the results. After watching their dog suffer needlessly, they now have a dog that is free from itching and redness. Your dog feels better and so do you. Switching to this diet can also give your dog a bright, shiny coat and healthy skin.
Veg-to-Bowl is made from 9 different dehydrated and freeze dried vegetables, organic herbs and vitamins. To this you add fresh high quality meat and oil. You will be giving your dog the healthiest meal possible. Pet parents report the clearing of allergic symptoms, redness, inflammation and itching. Fresh whole foods can make a remarkable difference in your dog's health and longevity.
Making Veg-to-Bowl is really easy to feed. Just add water to rehydrate the veggies, add raw or lightly cooked fresh meat and oil and serve your dog a meal that provides everything that they need for good health.
All dogs love to eat Veg-to-Bowl, even the pickiest eaters.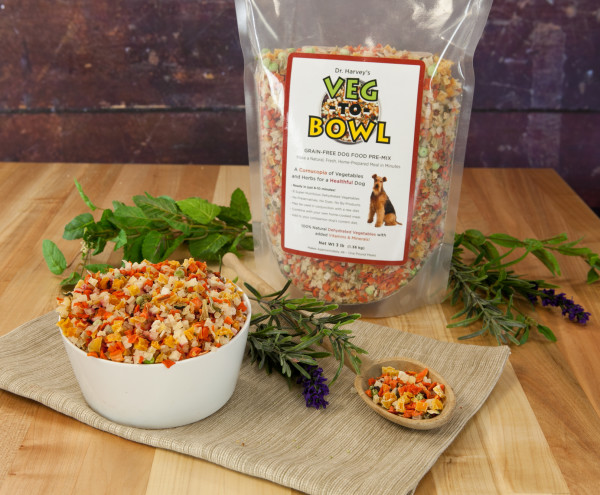 There is NO Commercial Dog Food that Offers This
Commercial dog foods are laden with preservatives and other additives that can cause these problems and are toxic to your dog. Even the ultra- premium kibble and so called "prescription" diets contain these additives and will not alleviate the problem.
Holistic veterinarians recommend a diet that mimics a dog's natural diet, normalizing and strengthening your dog's digestive and immune systems. They recommend adding a good balance of essential fatty acids, and other immune-normalizing and strengthening nutrients, Dr. Harvey's Veg-to-Bowl provides this kind of diet. A natural diet can reduce stress on the body, while allowing a natural reduction of inflammatory conditions and a lower risk of infection.
Two Other Ways to Help Your Dog
A fresh food diet can help from the the inside out. In addition to feeding Dr Harvey's Veg-to-Bowl and eliminating all commercial foods and treats these two products can be very helpful:
Dr. Harvey's Organic Healing Cream
Dr. Harvey's Organic Healing Cream can be applied for immediate topical relief of redness and itching. This miracle cream contains soothing herbs in a base of organic Shea butter and has been shown to help on all skin issues from rashes and hot spots to cuts, scrapes and dryness.
Dr. Harvey's Organic Healing Cream is easy to apply and safe for dogs even when licked.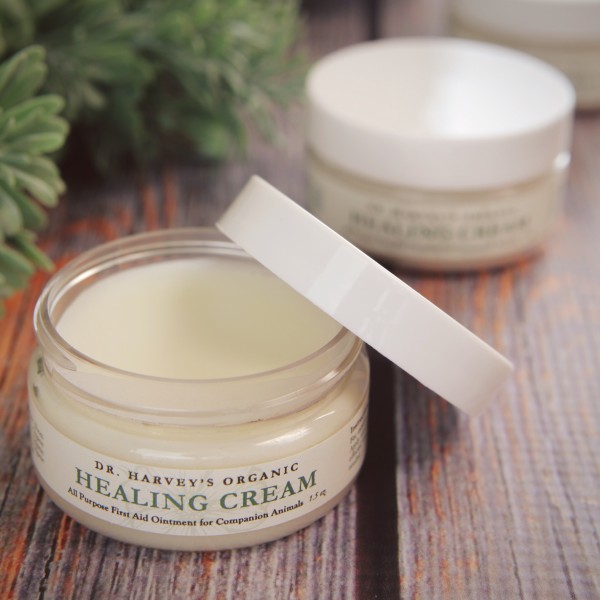 Health and Shine
And don't forget to add Health and Shine, our pure salmon oil capsules that are rich in Omega 3's so vital to your dog's overall good health a great addition that can improve skin and coat and reduce inflammation and itching.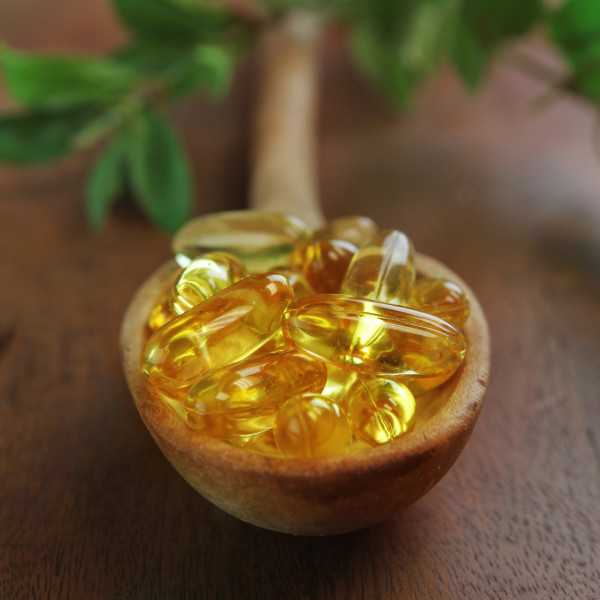 Make the Switch for Your Dog
Don't wait to start your dog on this wonderful, healing diet and watch the scratching, itching and redness disappear.
If your dog is experiencing itching, skin irritation or redness, dandruff , bumpy skin or body odor, switch to Veg-to-Bowl and see for yourself, what a difference it will make in your life and the life of your companion.