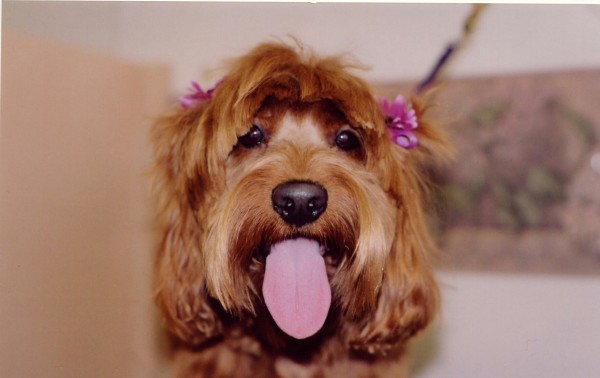 We Were Losing Her
Lucy, our 12 year old cockapoo had been battling diarrhea for months. Our trusted vet put her on antibiotics and prescription dog food.

She was getting worse by the day so I insisted on another blood scan. The dreaded call came the next morning, Lucy's condition had rapidly deteriorated, her liver function was extremely low she would not last another 6 weeks. Really! I did everything the vet told me to do!
Someone Told Me to Call Dr. Harvey
A work associate told me to call Dr. Harvey. I was doubtful, but sent him an email describing her condition and blood and liver levels. He called me! After a wonderful discussion I put her on a plan to make her healthy again.
It Worked! We Have Our Sweet Lucy Back
It worked! Every day has been a little better than the last and within FOUR days her diarrhea had completely stopped and has not come back. It's been 7 weeks.

We have our sweet dog back and it's been an amazing transformation. She has gained most of the weight back and she plays ball, goes for walks, barks at the neighbors who walk by and best of all is very happy. She loves her Dr. Harvey's food, Canine Health, especially on the days that I make it with cod!
Dr. Harvey we can't thank you enough!

THANK YOU FROM THE BOTTOM OF OUR HEARTS!!

The Reynolds Family, Troy, MI