Posted By
The Team at Dr. Harvey's
November 1, 2015
We have 30 Years Experience
We have been helping dogs with digestive issues for over 30 years.
While the causes of digestive issues may vary Canine Health can be your solution no matter what the cause.
Your dog may be suffering from:
acute bout of diarrhea
long term loose stools
gas
constipation.
You may have tried everything from:
fasting your dog
chicken and rice
medication
switching foods again and again
And the problem remains. You may have even tried a "prescription diet" that promises to help your dog's problem.
The frustration can be overwhelming when you feel you have tried everything and the problem still remains.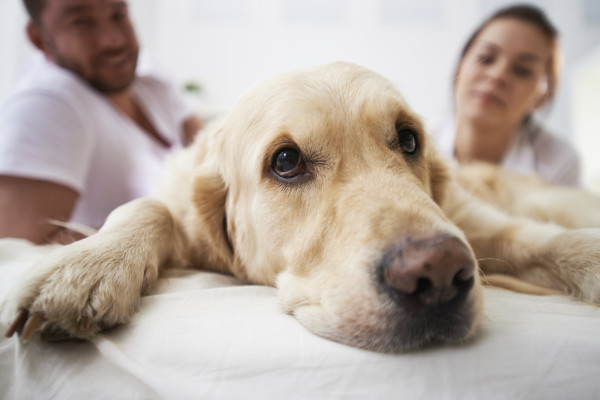 The Answer
Switch to an all-natural diet – A diet made of fresh whole foods will support digestive health.
Canine Health – The Miracle Dog Food will provide a fresh diet that improves health
Works for Acute and Chronic Diarrhea- even with long term problems
See Results in Just days – even in cases that have been a problem for years.
Switching is easy – Canine Health
See smaller well formed stools and even less odor than when feeding processed commercial foods.
Commercial dog foods are lacking in essential nutrients, natural fiber and sufficient moisture to create a healthy digestive tract.
Kibbled foods can cause enormous problems, including digestive stress leading to diarrhea, constipation, gas and other digestive problems.
More effective than any kIbble including ultra-premium brands and prescription diets.
Canine Health is a super food containing 6 organic grains with no wheat, corn or soy and 9 different vegetables and herbs.
Making the Switch is Easy 1,2,3! That's It!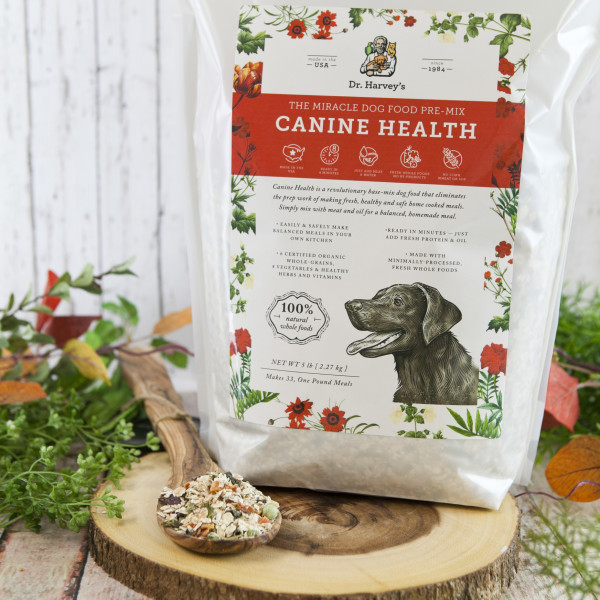 Just add water to the Canine Health
Add your own high quality meat
Add oil
That's it! You have a fresh, wholesome meal for your dog.
This combination of high quality fiber and a variety of vegetables will help bind dogs with diarrhea, but will also help dogs with constipation, gas and other digestive problems.
Canine Health is crafted with science and love and is made in the US in our own factory under the direct guidance of Dr. Harvey.
We also know your dog will love Canine Health even the pickiest eaters love eating fresh real food.
If you are looking for results to help your dog's digestive problems, if you're tired of watching your dog suffer and tired of the constant clean up…Start feeding Dr. Harvey's Canine Health.
It's the very best thing you can do for your dog.