Posted By
The Team at Dr. Harvey's
September 11, 2018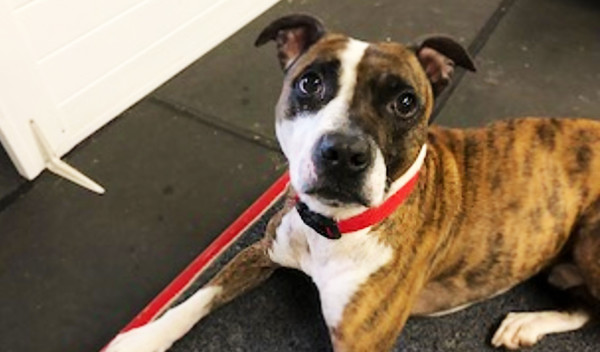 He Was Abandoned by his Owner
Bonham is a boxer/pit bull mix, approximately 7 years old.
I first met him about 3 1/2 years ago when his "then owner", was looking for some training help with separation anxiety. A very friendly dog with a ton of drive and not nearly enough stimulation to keep his mind occupied!
Long story short, Bonham's owner decided to move to Texas last December and leave him behind at the boarding kennel where I first met him. He was taken in officially by a Doberman rescue as a courtesy and I was his point of contact at the kennel.
His Digestion was a Very Big Problem
I kept getting reports from the staff that Bonham was having soft, loose & sometimes bloody stool. He would also vomit on outings we would go on, particularly in the car.
Two different fecal tests came back negative. All along I felt it was the food he was on which was kibble. Not the best or the worst. I also felt it was due to kennel stress, he had been there for 10 months!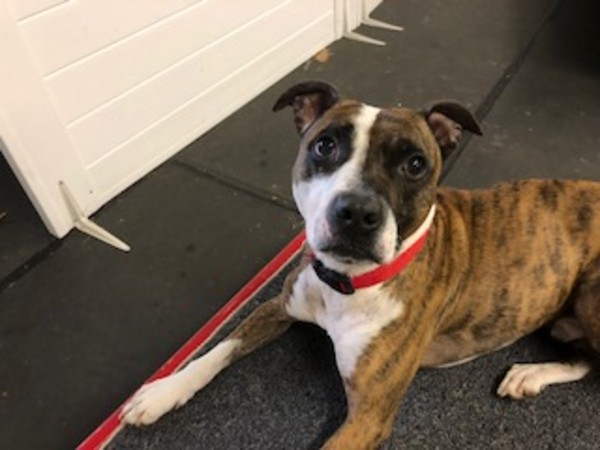 I Tried Everything and then…
Metronidazole & forti flora helped slightly & I put him on rice & ground meat. As soon as the kibble was added back in to his diet, his stool became loose again.
My friend Julie owns a holistic pet store called Doggy Dao & Cat's Meow & I always get great advice from her on nutrition. I asked her advice & she recommended Dr Harvey's.
I have to admit I didn't think of it myself but I should have. Years ago I had a Great Dane with inflammatory bowel disease & Dr Harvey's was a huge help getting Hagrid back on track with his digestive issues.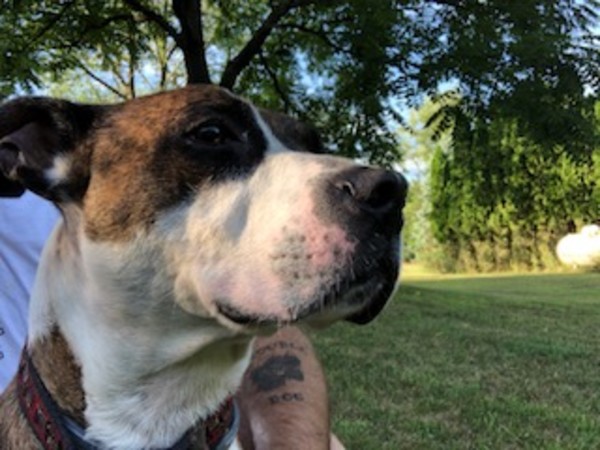 Canine Health was Recommended-The Results were Amazing!
I started Bonham on Dr Harvey's Canine Health on July 26th.
I can't believe the difference in Bonham's stool in a matter of only 6 days! It went from a loose, floppy, mucus like poop to picture perfect rock solid stool!
Bonham is Getting a New Home!
We are in the process of officially adopting Bonham & bringing him into our house to live with our other 4 dogs & 5 cats.
I can't thank you enough for the approach you take with your foods. I wish more companies did! Mostly Bonham thanks you for making his belly feel better!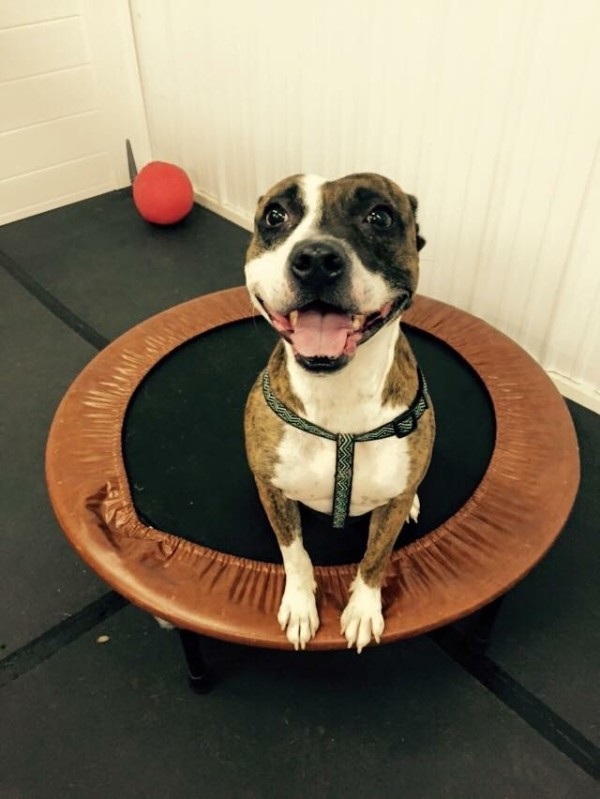 Happy Endings are the Best!
Thank you Dr Harvey & Staff!
Bonham & Bob Hafer!