Posted By
The Team at Dr. Harvey's
August 16, 2017
His Numbers Were Not Getting Better
Hi Dr. Harvey's, We wanted to reach out to you to let you know our story and our journey with Captain and his diabetes.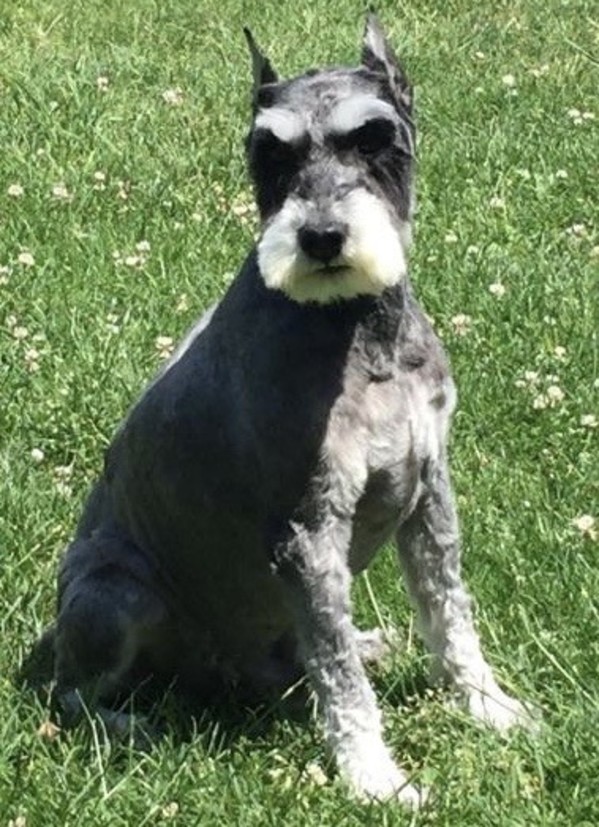 Our dog Captain is a 10 year old Miniature Schnauzer who become diabetic just over a year ago. Our early start was with the prescription dog food our Vet recommended for Diabetic Canines. It did not take long to realize his glucose numbers were not stabilizing, in fact they got worse.
The Food Was Converting to Sugar!
We realized they got worse because the ingredients for this food contain foods that convert to sugar. Shame on the food company. We went to a animal nutritionist in New Jersey and she started us on the path of a custom home made meal plan for Captain. His number improved but we weren't satisfied. My wife is extremely smart and, in my opinion truly understands more that even I give her credit for sometimes. Pam started tinkering with the meal plan and soon his numbers greatly improved. She so smart.
Then We Found Dr. Harvey's
However, we were pointed in the direction of Dr. Harvey for his solution by our groomer, Chris, from The Good Life Mobile Dog Grooming in Nanuet, New York. She was the one who introduced us to your products. We are very grateful to her for this recommendation! She is the best and most knowledgeable groomer ever! Keeping up with home based created food and securing fresh ingredients all the time is a bit trying for our family. However, we won't compromise on what Captain needs. People that know us will tell you when it comes to Captain we say "Whatever it takes". We long ago always knew that a dog should be eating what a dog should be eating and the commercial dog foods are garbage.
We Ordered Paradigm
When we ordered our first order of Paradigm we couldn't wait until we got it. It helped us be able to feed Captain a bit easier with the very ingredients we were feeding him ourselves. (Somewhat). In addition, it has come to light that we may be over do it with protein. As I understand it can lead to a whole new set of issues. It is our hope that Paradigm will be our Miracle…because we deserve one.
This Has Helped to Stabilize His Numbers!
Captain is now on the Paradigm food and he adjusted his intake and this was able to stabilize his glucose numbers.
He is doing just fine!
OK I will get off my soapbox,
Pam & Fred Ostrofsky
We are Part of The Revolution!
PS sorry for the long winded email. So many pet parents don't understand the feeding revolution.