Posted By
The Team at Dr. Harvey's
August 3, 2017
My Rescued Daisy Was So Sick
Hi Dr. Harvey's,
I obtained Daisy, a 12 year old Lhasa Apso, as a rescue. When she came to me, she was blind and deaf and covered with sores from her untreated medical conditions. In addition to medical treatment, I knew a most critical component in her recovery pull be getting her on a very healthy food regimen. I was already familiar with Dr. Harvey's quality, since I have been feeding it to my bird for many years as recommended by our vet.
She Loves The Food and She is Healthy!
It was a logical step to put Daisy on Dr. Harvey's to optimize her chances of recovery. She loves the food! Three months later, through a combination of good veterinary care and excellent nutrition, Daisy is a hearing, seeing, and very healthy member of our family! She has no skin problems, no digestive issues, and is growing a beautiful coat! A week ago, Daisy's former owner came to see her in a attempt to take her back. However, once she saw Daisy's improved condition and healthy regiment, she realized that Daisy was in good hands, and did what was best for her pup-signed her over to me and Dr. Harvey's all-natural diet!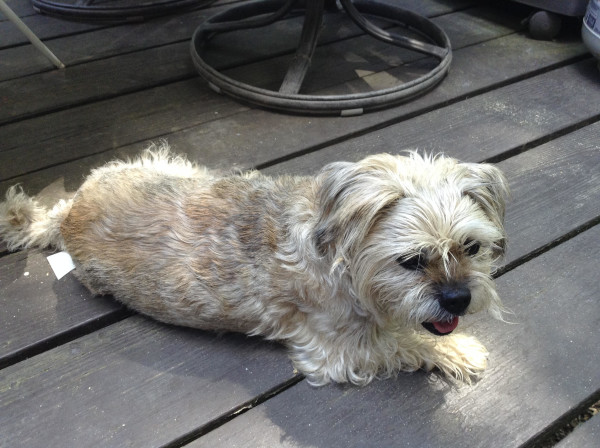 Thank Dr. Harvey
With proper medical care and Dr. Harvey's great nutrition, we expect to have Daisy around for many more years.
Thank you!
Sincerely Yours,
Linda Widdowson and Daisy