Posted By
The Team at Dr. Harvey's
June 22, 2017
Paradigm has become a great solution for many pet parents who need a low-glycemic homemade diet for their dog. We received an email from Remington's mom, Lisé, who reached out to tell us about feeding him this extraordinary diet. We are sharing this so that other pet parents who may be looking for answers, can see how well it is working for this beautiful dog.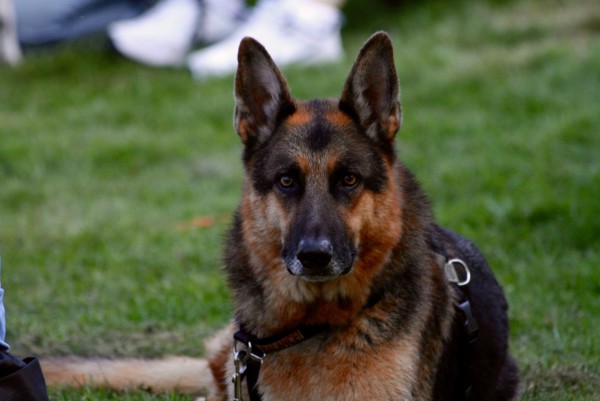 He
LOVES

the Food!

Dear Dr. Harvey's,
How nice of you to follow up! So far, so good with the Paradigm food. Remington LOVES the food with pork or beef, but I've discovered he's not a fan of eggs. We'll be trying a few other proteins soon. I've been feeding him a commercial raw diet for years, but he's very ill with an autoimmune disease and I've exhausted all other options, so I have to put him on Atopica (an immune suppressant). I needed to switch Remington to a cooked diet because of this medication.
I Am So Happy We Found Paradigm!
I am so happy I found Paradigm! I'm a big believer in a low glycemic diet for dogs, especially dogs with inflammatory issues, and I was a bit overwhelmed thinking about how I was going to create a balanced cooked diet, since I certainly wasn't going to feed Remington kibble. Paradigm is perfect!
Caring for a Sick Dog
I am so pleased all I have to worry about is the protein. Remington's health issues require me to spend a lot of time each day on various soaks, antiseptic cleansing, applying ointments, etc. It's such a relief to have a healthy, ready-made pre-mix food base from a trustworthy company.
It's one less thing for me to do and worry about, which is really a blessing when caring for a sick dog.
Thank you,
Lisé J. Polard, ABCDT, CPDT-KA