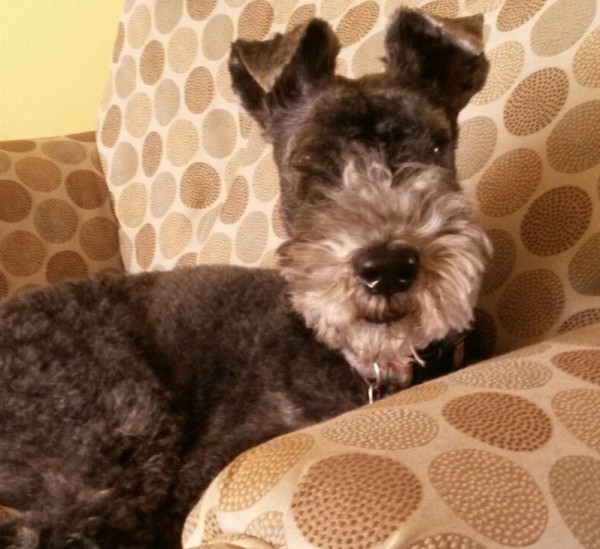 We Thought is Was Just "Old Age"
All summer long, our 11-year-old Kerry Blue terrier, Neala, was sluggish. I attributed her lethargy to the prolonged heat and her age. It was after she developed colitis that we knew something else had caused her sudden downturn. Antibiotics and a bland diet seemed to do the trick, but as soon as we gradually reintroduced her to her ordinary food, the colitis returned immediately and with a vengeance, which meant yet another cycle of antibiotics.
With Every Food the Colitis Returned
Our vet concluded Neala had developed a hypersensitivity to her commercial dog food, and he suspected the fat content level was the culprit. He explained that dog food labels present a minimum fat content but that actual percentage levels could be double or more. There simply was no way to know what, exactly, Neala was eating. We tried, very briefly, to find a food that agreed with her gut, but every time the colitis returned.
Our Groomer Told Us about Dr. Harvey's
It was actually our dog groomer who had suggested trying Dr. Harvey's. Her own dog had suffered from much more serious ailments and had done beautifully on the Dr. Harvey's regimen. I was willing to try anything to help my dear Kerry. And just like every testimonial I read, my dog's story has taken on the rosy glow of success. She took to Canine Health immediately, without hesitation, and in a matter of just a couple of weeks she was restored to the happy, healthy, energetic dog she'd been before the horrible colitis cycle.
This Has Been a Remarkable Product for Us
Now we alternate between Canine Health and Veg-to-Bowl; Neala loves both. It's such a relief to know exactly what I'm feeding her, controlling both the type and amount of protein and healthy oil. It makes me sad to think all the while I thought she was "simply old," she wasn't feeling at all well. This has been a remarkable product for us, and we are deeply grateful to have our dearest friend returned to good health. Thank you!
You Can Get A Trial Size Too!
For More Information and To Order Your Trial Size, Click Here!