Posted By
The Team at Dr. Harvey's
September 20, 2016
The wonderful Julie Payne hopes no pet parent ever has to go through what she has with Star, her senior Chihuahua, and her love. Julie first posted this on her Instagram account and then sent us the story of her journey with Star. She found a solution to help her fur baby and wanted to share her experience with other pet parents. Here is her story in her own words.
For More Information and To Order Your Trial Size, Click Here!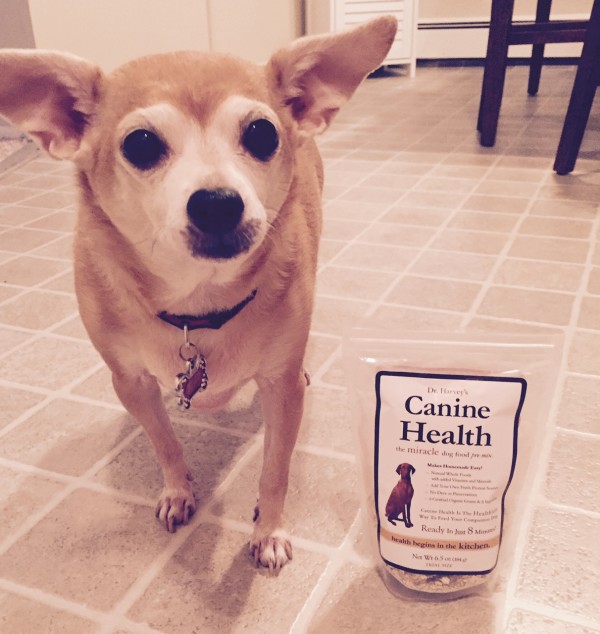 She Slowly Stopped Eating.
This is the story of my journey and I am telling it for other fur parents who may be in my situation. My dog, Star, is Chihuahua and is almost 14 years old and was diagnosed with kidney disease about a month ago. She slowly stopped eating and I felt like she was quickly starting to take a turn for the worse.
I Tried 6 Different Brands of Food. She turned everything down!
Days went by with her eating close to nothing and I bought about 6 different brands of dog food trying to support her new diet plan and she wasn't interested in anything at all, not her old food or new. I was completely devastated and desperate. I spent long periods of time in multiple pet supply stores looking for anything that could give her a balanced meal that she would eat. She turned everything down. I spent hours on the Internet looking for a solution and decided I was going to attempt to make her homemade dog food.
Then I Found Dr. Harvey's-I Was Skeptical…
That's when I found Dr. Harvey's website and found a dog food pre-mix, Canine Health that you just add water, oil, and home-cooked protein to and your dog will have their homemade dog food. Skeptical, since Star refused to eat anything at this point, I still ordered the free trial bag of Canine Health which the website recommended for dogs battling kidney disease.
I Started to Cry Watching Her Eat! I'd Do Anything For My Best Friend.
I prepared her food and put her bowl down and started to cry as I watched my dog eat from her bowl alone without me hand feeding her each piece with praise for the first time in about two weeks. I know it's not a cure for her disease but within days her entire behavior went from weak and sad to energetic and excited about meals.
Within Days Her Behavior Went from Weak and Sad to Energetic & Excited About Meals.
This food, Canine Health is made with fresh real ingredients like oats, carrots, and peas and gives her a well-balanced meal. It does cost more and requires more work than throwing kibble in a bowl but I'd do anything to have extra time with my best friend.
You Can Get a Trial Size Too!
For More Information and To Order Your Trial Size, Click Here!