Posted By
The Team at Dr. Harvey's
June 21, 2018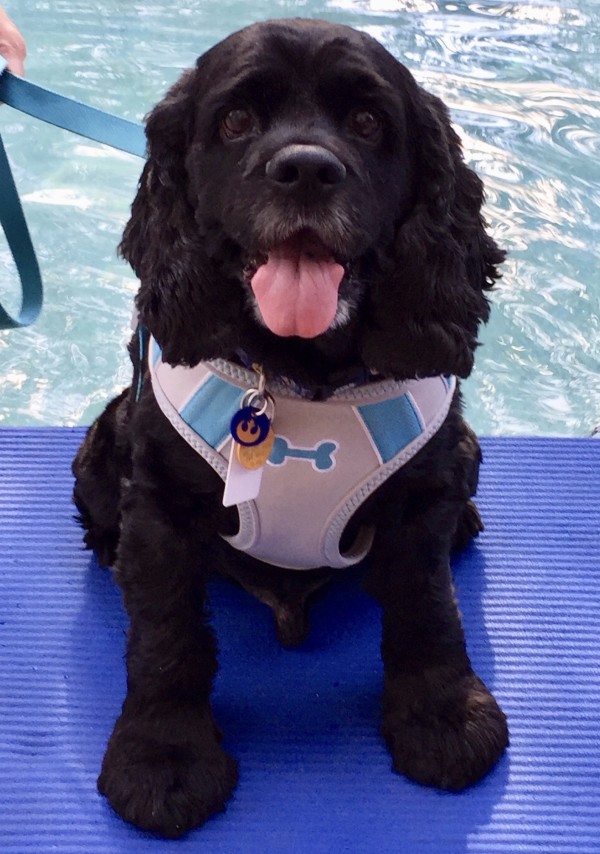 He Loves Veg-to-Bowl
I am happy to say that Isaiah loves the Veg-To-Bowl food that we order him. Before we introduced this to him, getting him to eat was a bit of an adventure, as he is an incredibly picky eater.
He
WAS

Such a Picky Eater

Now whenever I am prepping his meal with the Veg-To-Bowl included, he can hardly contain himself! He just goes crazy when he starts to smell that I'm preparing his meal.
I Started to Notice a Difference
I've also noticed a noted difference in him: he is no longer lethargic and has more energy, the luster on his coat is improving, his bowel cycle has normalized and most importantly, I've seen a sharp decline on his mini-seizures.
I want to thank you again for such an amazing product! We have a keeper as far as food goes. I know Isaiah surely agrees!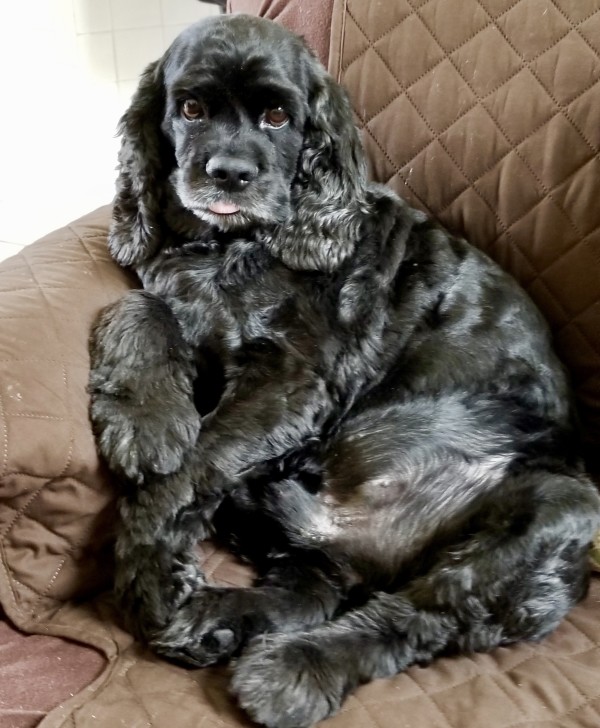 My Isaiah is Back to Normal
I just wanted to add that since Isaiah has been on Veg-to-Bowl he has no longer needed medications for his stomach Issues.
He has been seizure free for over 3 weeks
.
Thanks to Dr. Harvey my Isaiah is back to normal.
Thank you all so much,
Yolanda and Isaiah
---
Posted By
The Team at Dr. Harvey's
May 30, 2018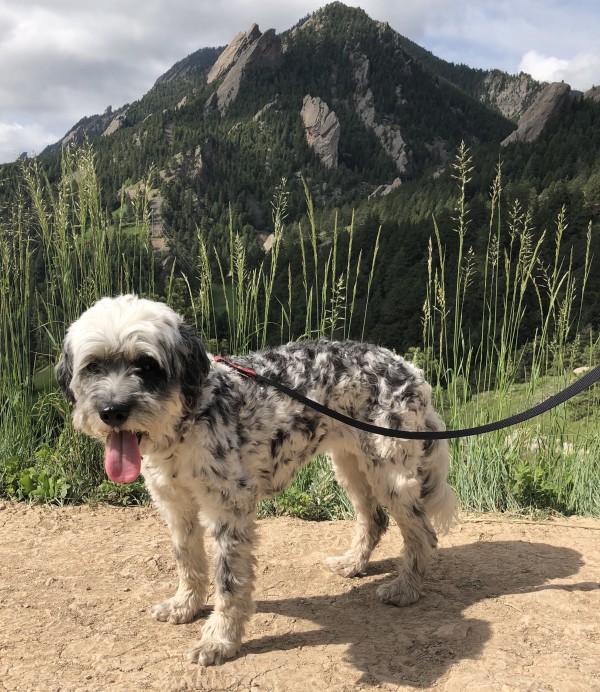 A True Miracle!
Canine Health is what I've tried so far and it has truly been a miracle. I'll be honest I wasn't expecting significant results because I had already had my dog on a homemade diet with a vitamin mix.
Better in Just One Day
However, she was struggling with chronic diarrhea for over 6 weeks and nothing I tried was helping, except antibiotics. Within one day on Canine Health she was back to normal! She has kidney so I'm going to stick with Canine Health or Veg-to-Bowl.
We Could Not Be Happier!
Please share our experience with other pet parents. We want everyone to know about Dr. Harvey's!
I only wish I had known about Dr. Harvey's sooner!

Thanks so much!
Emily Spears and Pepper
---
Posted By
The Team at Dr. Harvey's
May 18, 2018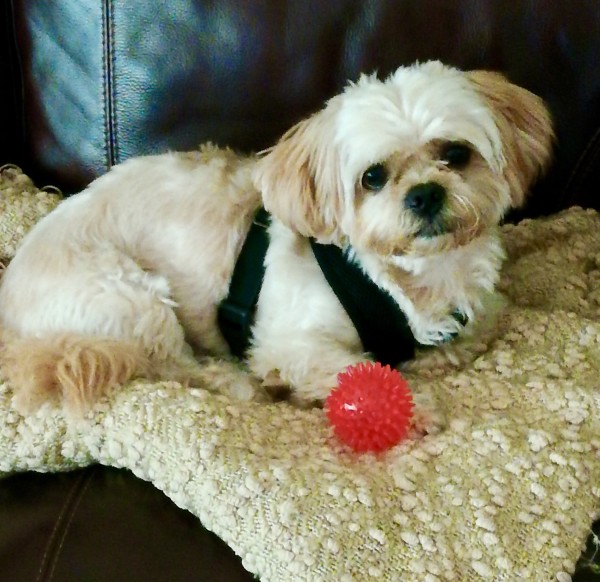 Our New Rescue Refused to Eat!
Our dog Murphy was rescued in December. They found him abandoned in a home in North Georgia. We figured he would be "thrilled" with premium dog food and fresh cooked chicken spread across the top. He was very picky and only ate the chicken, so switched to another premium dog food. And then switched again for a third time. This went on for 3 months…. he walked up to his food, sniffed, and walked away.
We Found Dr. Harvey's and He Licked the Bowl Clean!
Then one day I was perusing the Shih Tzu site on Facebook and I saw an ad for Dr. Harvey's. Reading the positive reviews prompted me to order the free sample and it arrived in a few days. I was excited yet apprehensive due to my many previous failures. I fixed the food according to directions and held my breath. My cute Shih Tzu walked up to the food, sniffed it, looked at me, then sniffed it again….and then began eating! He actually ate the whole bowl of veggies and chicken. Licked the bowl clean!
It Smells So Good
I could not wait until the next meal to see if it happened again. It did! And again, and again. Of course, I was thrilled, as was my dog, Murphy. So now I feed him this twice a day, with chopped chicken, fish, or beef mixed into the veg-to- bowl. It smells so good I feel like I, too, could eat it! Seriously!
Thank You- We are Both So Happy!
This was a great find for me because none of the premium dog foods interested my boy. Murphy had dental problems when rescued and had about 4-5 teeth pulled. So, eating the hard-crunchy dog food, (softened with warm water), was difficult for him. I am so happy that I stumbled across this fantastic product for our sweet rescue. (and he, obviously, is very happy, too!)
Thank you so much for the free sample…. Murphy and I are both relieved his eating problem has been solved!

Sincerely,

Marilyn McGrath and Murphy
---
Posted By
The Team at Dr. Harvey's
May 10, 2018
High Kidney Levels
I just wanted to let you know how much I appreciate your food! My husband and I have a 10 or 11 year old terrier mix named Juno who went in for blood work to make sure we could put her under for teeth cleaning. The results revealed her kidney levels were high.
No Prescription Food for Juno!
The vet suggested putting her on a prescription diet i.e. Science Diet. Well, I did not want that, I have heard many horror stories about that! My fur baby's health means a lot to me. So, at the beginning we were feeding her homemade food such as turkey, broccoli and rice, but then her teeth were getting worse. We needed to feed her dry food to help remove tartar etc. So, we researched high and low for a good high quality dry food that was made in the US.
Her Levels Improved Drastically
Well, I guess that wasn't good either, because after feeding her Canine Health, her kidney levels drastically improved. She also had energy like she had when she was younger. We could tell she was feeling better! I was baffled that even with the expensive "high quality" dry food her health was declining. Not sure what it is, but Dr. Harvey thank you so much!!! Not sure what we would do without you!

Thank you!
Misty Angulo and Juno
---
Posted By
The Team at Dr. Harvey's
April 27, 2018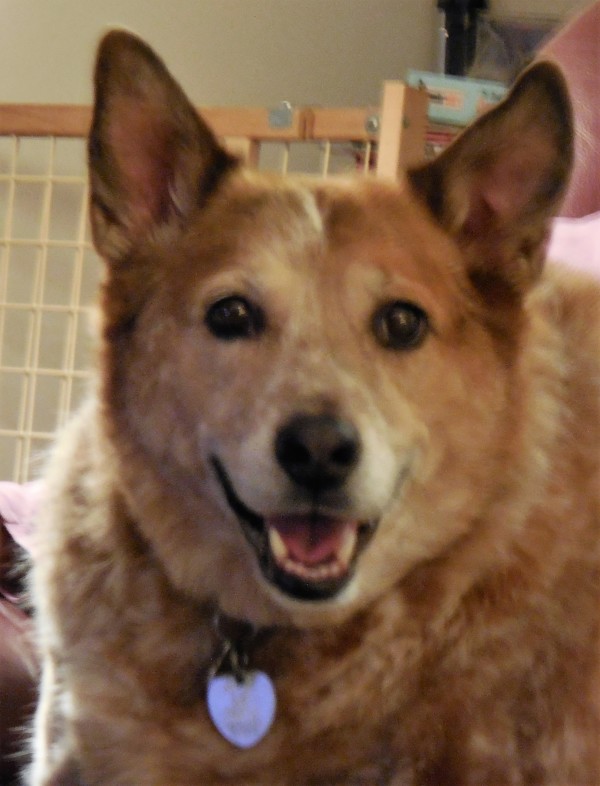 We Are Finally Watching Happy Dog
Hello, Dr. Harvey's,,,,,,,Max just loves the Veg-to-Bowl; the bowl hits his food stand, the tail goes high and there's a giant sucking sound until it's empty, at which point he finally comes up for air. We've chosen to stay with the regular grind since his stool tends to have a better texture and volume than with the finely ground product.
His Arthritis Symptoms Have Totally Disappeared
FYI: we selected your food for not only its content, but also because there are no grains in it. He has developed arthritis, and we find his symptoms have almost totally disappeared since we've started mixing veg-to-bowl with some grain-free kibble and added human-grade glucosamine sulfate and chondroitin sulfate to his diet. We rotate his protein between beef, salmon/mackerel, eggs, and chicken, and add some grape seed oil to your mix. All this gets blended in proportion to his weight. We believe the removal of nearly all nightshades from his diet has helped as well. He is once again our happy, bright-eyed boy.
Sharing is Caring
Thanks for inquiring about Max's progress. We hope this information helps other "best friends"!
Have a great day and thank you…..Richard
---
Posted By
The Team at Dr. Harvey's
April 27, 2018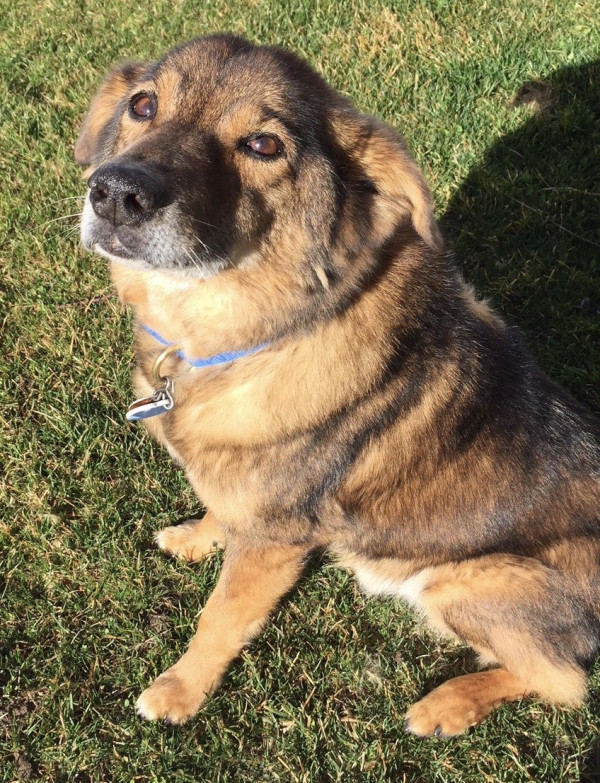 He Was Diagnosed with Kidney Disease
My fifteen year old dog, Otto, was diagnosed with kidney disease almost two years ago, My vet insisted that he needed to be on a prescription diet even though I do not like the ingredients in these diets. This diet was high in fat and he developed pancreatitis. She then put him on another prescription diet; which caused stomach upset.
So Happy I Found Dr. Harvey's
I am glad that I found Dr. Harvey's Canine Health. My dog has been on this since about August, 2016. His kidney blood test indicators stabilized while they were actually increasing on the prescription diet. His creatinine values have been steadily decreasing since he started Canine Health.
My Vet Could Not Believe His Age!
My dog loves Canine Health. He is energetic, and his coat looks great. After using this food for while I brought him to a new vet and she was really surprised that he was as old as he is!
---
Posted By
The Team at Dr. Harvey's
April 22, 2018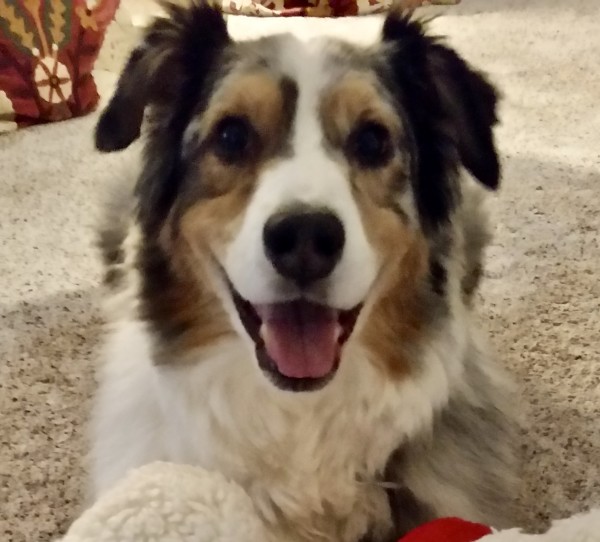 Thank you
I just wanted to thank you for getting the Paradigm shipped to us so quickly. We were able to continue feeding it to our Smokey without interruption.
Our Smokey Has Liver Cancer
Smokey is our 12 1/2-year-old Australian Shepherd. In December, he was diagnosed with liver cancer and estimated that he would live 6 months. We have been trying different high protein low carb foods since then trying to control the cancer growth. He has been having bouts of diarrhea which we suspect are related to the liver issues.
Our Vet Recommended Paradigm
About a month ago, I contacted our vet, and I told her I was ready to start cooking for our boy. She carries Paradigm and suggested that we try it.
His Stomach Calmed Down
The results were almost instant. Stomach calmed down, large healthy stools and we stopped the metronidazole. We mix it with ground sirloin for the protein (I cook the sirloin) and olive oil. He absolutely loves it.
We know that our days with our boy are few, but your food mix has made all the difference for his last few months with us. When our next furry friend comes along, we will definitely look at what products of yours we should use from the very beginning.
Thanks again -

Debbie Fairfax
Indiana
---
Posted By
The Team at Dr. Harvey's
April 19, 2018
She is My Baby
Hi Dr. Harvey's,
This is my baby girl Chloe. She is a 9 year old Pomeranian who has always been extremely healthy. I have a complete physical performed on her and her brother Apollo once a year, along with blood work. To say they are like my children is an understatement.
A little over 4 years ago I lost my only child. Her name was Cassi. I have survived, one day at a time, with the help of my canine children, who allow me to mommy them as much as I want and need. Most people would think I spoil them, but they give me so much more than I give them. Unfortunately, in wanting to make them as happy as possible, until recently I did not feed them a proper diet, in fact, it was pretty bad. Mostly treats, including chicken and duck jerky, cookies and candy not containing chocolate…yeah, it was bad.

As their annual blood work kept coming back normal and they had no apparent health problems, as recent as January 26, 2018 I wasn't concerned.
Suddenly She Was Very Sick
On Wednesday, March 28th, I noticed Chloe straining a bit to defecate. The next day, it was much worse. She was straining very hard yet producing no results. Later that night, she began vomiting. The next morning I had her at her veterinarian's office before they even opened. Her vet wanted to sedate her to perform an enema, and even though she was extremely lethargic, she was uncontrollable when her vet tried to examine her. I was told I'd have to leave her there for the procedure and would be called the it was over. Unbeknownst to me, blood work was ordered before the procedure was to performed.
Her Kidneys Were Failing
Mid-morning I received a phone call from the vet. Chloe had pancreatitis and her kidneys were failing. She was not stable enough to be sedated. Her vet wanted to keep her overnight to give her IV fluids. I was hysterical. I went back to the clinic and waited until I could talk to the vet in person. She asked about possible contact with toxins such as pesticides, grapes, anything. My dogs are supervised 24/7, there was no way either of them had been poisoned. The vet diagnosed her with Chronic Renal Failure which didn't make sense because her kidney values had been normal two months previously.
I Was Frantic
The next morning, Saturday the 31st of April, I picked her up after spending a long sleepless night crying, praying and researching the internet for information. Chloe seemed to feel better after 24 hours of fluid treatment, or maybe she was just happy to see Mommy. The vet made no mention of further blood work, so I asked her to repeat it to see if the fluids had helped, and she did. I was sent home with a case of canned prescription dog food, medications to soften her stool, stimulate her appetite, ease nausea and antibiotics. She refused her food and fought taking her medication. As the day wore on, she again became lethargic. The next day she was worse, lethargic and weak. She's a tiny girl, naturally thin, and had not passed stool in 5 days, had not eaten in 4 days. I became frantic. I was grinding her pills and mixing with fluid to force her medication down her throat with a syringe. I pureed the dog food with extra water and force fed her with a syringe to get some calories in her.
I Was Not Ready to Give Up
The next day the vet called with the results of the blood work I had asked for. The 24 hour IV fluid drip had improved her numbers slightly, very slightly. She offered me no treatment options, basically told me to just try to keep her comfortable and enjoy the time I had left with her. I told her I wanted to start subcutaneous fluid therapy at home, so she agreed and I took Chloe back in to learn how to administer the fluids and buy supplies.I got the distinct impression the vet felt Chloe was dying and that I was clinging to unrealistic hope. However, after all I had learned and was learning, I was not ready to give up.
I Could See She Was Declining-Then I found Dr. Harvey's
Over the next few days, Chloe was still declining, and I was losing faith in her traditional treatments. I had been researching alternative treatments and incorporating them into her routine.I found Dr. Harvey's website and called the company to get advice about which products to buy. To my surprise, Dr. Harvey himself called me back. I only knew the kidney values, and that was because I had asked the vet for them. Dr. Harvey gave me instructions and asked me to get copies of her blood work reports and e-mail them to him. I drove to the clinic and requested the paperwork and was absolutely flabbergasted at what I saw. In addition to her extremely high kidney values, her liver enzymes were through the roof as well, but that had never even been mentioned to me. I e-mailed Dr. Harvey the results and again he called me with instructions for liver support.
She Began to Get Better!
Day by day Chloe began feeling better until she reached the point where she seemed like her old self, happy, energetic.

Yesterday I returned to the clinic to purchase more fluids and supplies and requested another blood panel so I could see for myself where we were. I will never again unquestionably trust anyone with the health of my dogs. She told me she would have the results either later in the day or this morning.
The Vet Called She Was Amazed
She called this morning, amazed. Chloe's kidney function results are within normal range! Her liver function results are still elevated, but I have only been following Dr. Harvey's instructions for 3 days as I had to order a supplement and wait for it to arrive. I am expecting the same success with her liver as she has experienced with her kidneys.

Chloe is still adjusting to her new diet. It takes some coaxing, as well as hand feeding, to get healthy food into her because she has lived most of her life eating treats…but she is coming around and eats more than I expected. She even ate some the very first time I offered it to her, which surprised me.
Thank You, Thank You…
Dr. Harvey and his staff have been wonderful to me. I don't have words to express how much gratitude I have.

Thank you,
Very Happy Mommy of Chloe and Apollo
---
Posted By
The Team at Dr. Harvey's
March 18, 2018
We Were Told To Prepare for the Worst
About a month ago my little girl became extremely sick with no warning signs, after visiting our local vet we discovered she was suffering from an inflamed liver, her kidney levels were extremely high, and she was suffering from pancreatitis. We were told to prepare for the worst being that she is 10 years old and most likely would not recover.
She Refused to Eat
After spending three days at the vets on IV fluid and medications we were allowed to bring her home but on a NF kibble diet and a ton of supplements and antibiotics. Things seemed better for a few days, but she refused to eat the hard-dry RX formula of food. For years we have fed her nothing but Blue Buffalo as I always had the perception that they were a quality food.
She Started to Relapse
After a few days of being home she started to relapse and started vomiting every time she ate and again we were told to keep feeding her the Rx diet and to prepare for the worst. I did not want to give up on my little girl, but I did not want to see her in pain either, after days of research I happened to come upon Dr. Harvey's website.
Then I Found Dr. Harvey's
I spent hours going over reviews on Amazon and Facebook and in a leap of faith I placed an order for Dr. Harvey's Canine Health Miracle Dog Food. It has been three weeks and I am happy to say that I have my little girl back, better than ever. She is her normal spunky self again thanks to Dr. Harvey's. I cannot begin to thank you for saving my Baby Girl. I truly believe if it was not for this amazing food she would not be with us today. We will continue on this diet and at this point we have stopped all the supplements the vet recommended and switched to Dr. Harvey's Kidney Health Supplement along with the Canine Health Miracle Dog Food.
Thank you for Saving My Baby Girl
I am happy to report that she is back to her old self with even more spunk then before. Thank You again for helping my little girl. Attached are a few pictures of my Baby Girl.

Baby Girl is a 10-year-old Doxin-West Highland mix, and we look forward to many happy years to come.

Thank You Dr. Harvey,
Timothy W. Gutliph
---
Posted By
The Team at Dr. Harvey's
March 17, 2018
We Love Hearing From Pet Parents-This One
REALLY

Got Our Attention!

When Chacha's mom,Yumi, wrote to us about Chacha's overnight transformation, we nearly cried. How wonderful to hear that such a sick dog came back to life after a very short time. She saw an immediate improvement in Chacha or as she puts it, after "only one meal". We could not be happier to hear how Paradigm made such a big improvement. Her story is here in her own words.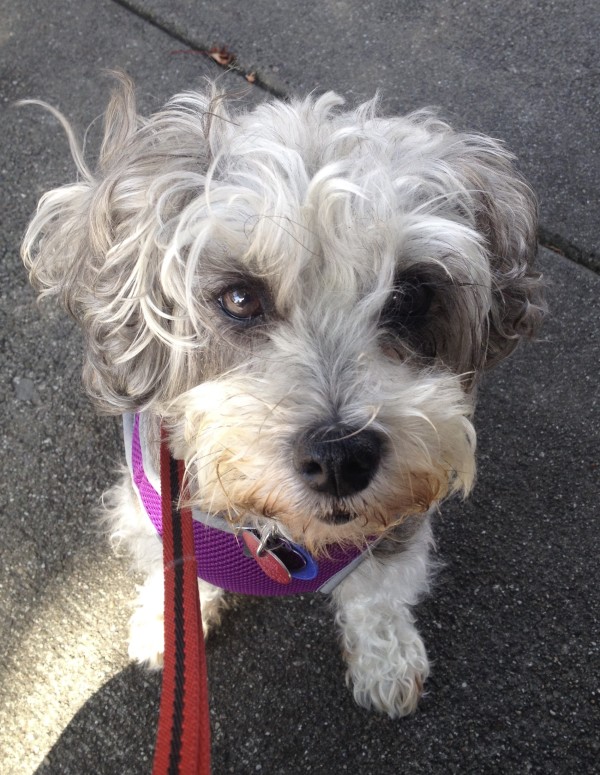 Chacha Was A Different Dog Overnight
It was amazing. Chacha was a different dog overnight! What started two weeks ago from eating grass, vomiting, to not eating at all had led to Chacha becoming dehydrated and finally becoming ketonic from not being able to administer her regular insulin dose.
Finding Food Was a Problem
Three emergency visits had already rendered me financially helpless in not being able to hospitalize her. I had asked the doctor to let me treat her at home. Almost two weeks of daily subcutaneous fluids and anti-nausea meds she was doing better. The food was still a concern. She had been on WD, but not even wanting to touch it. Made boiled organic chicken with mixed veggies, pumpkin, and a touch of spaghetti which was tolerable, but you can tell it was not sufficient enough.
Then I Found Dr. Harvey's Paradigm
I took the leap of faith and found Dr. Harvey's Paradigm. With all the positive reviews, I had to try it. I felt like I had nothing to lose. I needed for Chacha to have nutrients put back in her system.
It Only Took One Meal,
ONE

MEAL

!
Chacha was so weak she could only take brief walks and barely enough strength in her back legs to climb stairs. It only took one meal, ONE MEAL, and she was full of life. By the second day her eyes were twinkling bright and walked vigorously on her outing! Neighbors with their dogs were so surprised of her sudden health change I had to share the information with them

I hope you receive more phone calls for samples and orders for Dr. Harvey's.
Thank You!
I am so overwhelmed with thanks.

Most gratefully,
Yumi and Chacha
Chacha
UPDATE

-3/23/2018
" So grateful to you all for your hard work and dedication towards our loving companions! The work you all do at Dr. Harvey's is priceless to say the least.
Dr. Harvey is so humble, and he is constantly saying it is not rocket science and to trust myself. He is clearly a teacher who makes his students think for themselves to find the answer. I can see why he has such a great staff and happy followers.
It is the most comforting feeling to know that someone is actually there to speak to you and who is genuinely concerned for the well-being of our precious loved ones. I wish I had known about Dr. Harvey's much sooner.

Chacha has been doing great! Here is a picture of her bright twinkling eyes after being on Paradigm for just over a week now!

She inhales the food! It use to be such a chore to feed her! Now… it is gone in seconds! Lol.. So grateful! She is a very happy little girl.
I feel very blessed to have you all in out lives.

So very grateful!!!!
With all my heart,
Yumi and Chacha
---