Posted By
The Team at Dr. Harvey's
July 17, 2018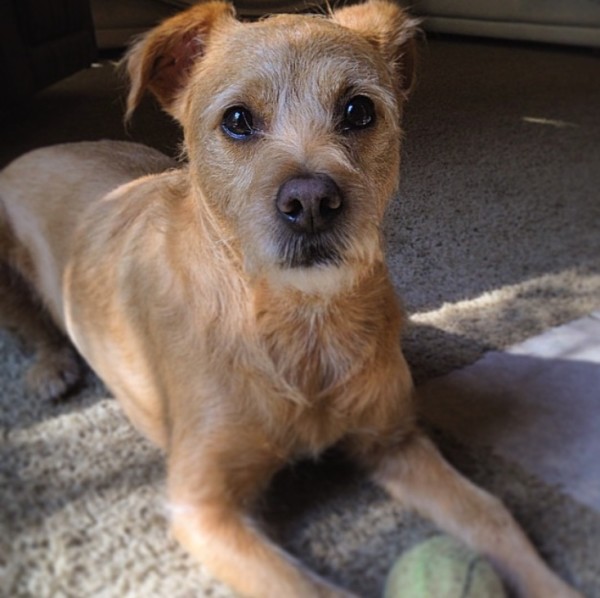 Diabetes Diagnosis
I wanted to give you an update on Linus. We recently started feeding him the Dr. Harvey's Paradigm food due to his diabetes diagnosis 6 weeks ago. He really loves this food, which to me is very important because I'm not constantly worried about whether or not he's going to eat. Which in the past has been an issue with other dog foods. He would eat fine for a few days and then all of a sudden, he would decide he didn't like it anymore and stop eating it.

Just 3 Weeks on Paradigm
He's been on Paradigm for 3 weeks now, and he still gets excited as soon as I pull the bag out of the pantry. We are also still in the process of getting his insulin dosage at the correct levels and this past weekend was the best glucose curve we've had yet. He stayed in the 200s for most of the day as opposed to the high 300s that he had been in for 5 weeks straight!
No Hidden Ingredients to Cause a Spike
I know we still have some work to do but at least we're starting to see some movement in the right direction. I was so relieved when I took his first blood sample on Sunday. And I attribute most of this to the Paradigm product. There aren't any hidden or mysterious ingredients that could potentially cause a spike in his glucose levels.
That's not the case with other dog foods…even the ones that are supposed to be for diabetes control!

Peace of Mind with This Food
Thanks again for checking on us and thanks for making a product that allows me to have some peace of mind during this unfamiliar and stressful time,
Thank you again for creating such an awesome product. I truly hope that Linus's story will help bring some awareness to canine diabetes and hopefully it will bring some comfort to other pet parents that might be going thru a similar experience.
And His Brother Loves Veg-to-Bowl!
Also, Schroeder, Linus's brother, really enjoyed his first Veg-to-Bowl experience. I've already ordered more and we should be getting it this week. He says the fact that it turns pink doesn't even bother him because it tastes so good!
Please Let Everyone Know
I'd love for you to share Linus's story! Anything I can do to help spread the word about this wonderful product, I'm happy to. Trust me, I've been telling anyone who will listen to me!
Sincerely,Valerie Ware, Shroeder and Linus
---
Posted By
The Team at Dr. Harvey's
July 1, 2018
A Great Day for Humans – Not Great for Dogs
The 4th of July means a day free from work and school full of cookouts, pool parties, good food, fun games, and then gathering together with friends and family to watch fireworks. It's the perfect end to the day—but only if you're not a dog.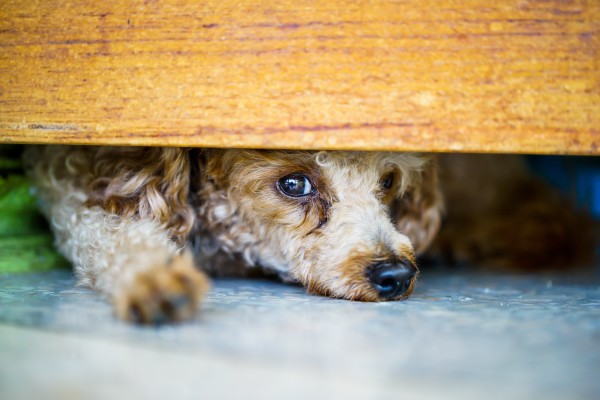 Here are some quick tips for dog safety during 4th of July fireworks:
Do Not Bring Your Dog to a July 4th Celebration
Wanting to include your pup in the day's festivities is admirable, but please leave your dog at home. Even dogs who don't seem to mind loud noises can be affected by the thunderous booms of fireworks. Some dogs can even have delayed reactions to loud noises and not show symptoms until much later. So do your four-legged pal a favor and leave him safe at home while you go out and celebrate Independence Day.
Do Use ID Tags at All Times
An alarmingly high number of dogs are lost during fireworks displays because they're trying to get away from the scary sounds, which is why it's so important that your dog has identification on him or her at all times. Even responsible owners can find their pets slipping out of their collars and escaping through a door or window after a particularly loud burst of noise. So tighten that collar and make sure those tags are firmly in place.
Do Plan Ahead
Some dogs are more noise-sensitive than others. If your dog has issues with loud noises, plan ahead for fireworks displays by staying home with your dog or taking your pup to an indoor care facility where he or she can be watched and soothed by professionals.
If you do choose to stay home, try to keep your dog in a quiet place
Stay as far away from exterior walls and windows as possible
Watch for signs of stress
If your dog panics, be calm, try to redirect his or her attention with treats or toys
Don't punish the behavior as they have no control over it.
There are also a number of different products available on the market to help fearful dogs cope, such as body wraps like Thundershirts, soothing music, and even medication for truly serious cases.
Dr. Harvey's Relax and Stress
Dr. Harvey's Herbal Supplement-Relax and Stress can be very helpful. It is safe and natural and has been effective for thousands of anxious pups. This powdered supplement can be put in food or water the day before and on the day of the fireworks.
The 4th of July doesn't have to be a scary time for your dog if you follow these tips. Happy Independence Day!
---
Posted By
Guest Post Contributor, Julia Roach DVM
June 26, 2018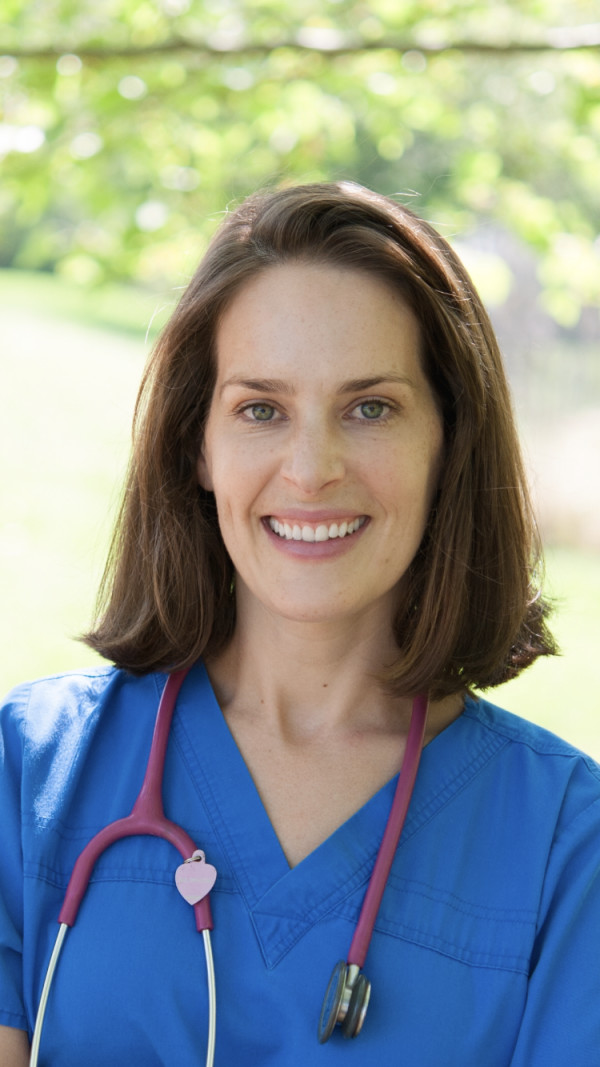 We could not have been more pleased when Dr. Roach reached out to us to tell us about how she discovered Dr. Harvey's and how it had helped her dog, Muttley. She wanted to share her personal journey with other pet parents in hopes that her experience could help others to find nutritional solutions for their dogs. Here is her story in her own words.
Discovering Paradigm
Dr. Harvey's Paradigm has truly changed my dog's quality of life. I diagnosed my oldest dog, Muttley, with cognitive dysfunction syndrome (the dog version of dementia), along with other health ailments. Although Paradigm has tremendously improved his other medical conditions, such as alleviating his arthritis, increasing his energy level and helping his ability to lose weight, my focus in this post will be his mental health.
Muttley's Anxiety Had Become Severe
Unfortunately, with cognitive disorders, concurrent anxiety-related conditions are common. Muttley's anxiety had become so severe that I tried every pharmaceutical medication that I thought would help, but there were no significant signs of improvement. Being a veterinarian, I felt hopeless not being able to help my own dog. Then I discovered Dr. Harvey's Paradigm.
Could Diet Make a Difference?
Let me back up to why I went searching for a diet like Paradigm in the first place. My husband and I decided to try a ketogenic diet for our overall health, and more specifically, to increase my energy level. After three weeks of strictly sticking to this diet, my energy level was truly remarkable. I was also amazed at all the other health benefits that came with following a ketogenic diet. Being on this diet paralleled with my attempts at finding Muttley relief from his anxiety. I began to wonder what benefits Muttley could experience being on a similar diet.

My Research Led Me to Dr. Harvey's Paradigm
As I researched ketogenic diets for dogs, I came across several that required me to make the entire meal from scratch. Being a mother of two toddlers, I knew that was not a realistic option. I then came across Dr. Harvey's website, and Paradigm was exactly what I was looking for! I felt confident it was at least worth a try, and I ordered a bag.
Muttley was Truly Suffering
At this point, Muttley was riddled with anxiety. He was having severe anxiety attacks daily. During the day, I would have to keep Muttley right by my side or he would go outside and pace. When he did lay down, he would lick his dog bed obsessively. At night, he would not leave my side until I went to bed, and even then, he couldn't sleep throughout the night. I would wake up to him staring at me, panting heavily, and trembling.
Paradigm Made a World of Difference
My bag of food arrived and after only two days, Muttley slept throughout the night. Prior to Paradigm, he had not slept throughout the night for as long as I could remember. As I continued feeding him Paradigm, he stopped having his daily anxiety attacks. He would relax on his bed during the day instead of trying to pace outside. He no longer licked his bed. He will occasionally follow me around at night when I'm doing my nightly chores, but if I bring his dog bed and place it so he can see me, he will lay on it and fall asleep. Most incredibly, however, I have also weaned him off all his medications! It has been six months since I started Paradigm and he has yet to have any relapses or set-backs.
I Have Switched All of My Dogs to Dr. Harvey's
Once I realized how beneficial Paradigm was to Muttley's health, I switched all four of my other dogs onto the diet, and to no surprise, Paradigm has undeniably improved their overall health. I use Paradigm as the base of their meals and I add in my choice of proteins and healthy oils. Inside the bag is a simple instruction guide that tailors to the age and weight of any dog. With the help of Dr. Harvey's, not only am I able to make homemade meals with ease, but I also feel that they are getting the "best of the best."
We are so Happy to Have Found Dr. Harvey's
Since then, Dr. Harvey's was kind enough to send me their other lines of food (Canine Health, Veg-to-Bowl, Veg-To-Bowl Fine Ground and Oracle Grain-Free), treats, and a variety of their supplements. My five dogs happily agree to participating in the food trials!

Julia Roach, DVM
---
Posted By
The Team at Dr. Harvey's
June 21, 2018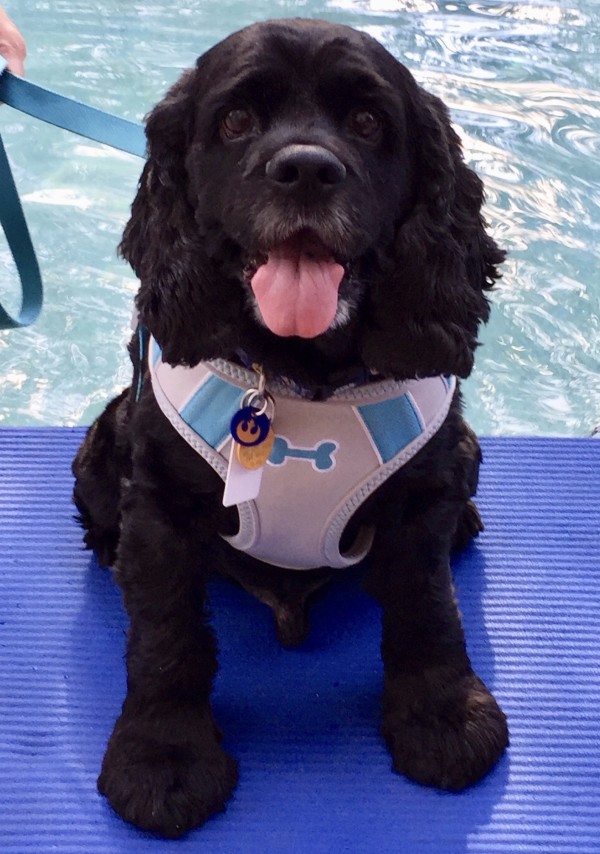 He Loves Veg-to-Bowl
I am happy to say that Isaiah loves the Veg-To-Bowl food that we order him. Before we introduced this to him, getting him to eat was a bit of an adventure, as he is an incredibly picky eater.
He
WAS

Such a Picky Eater

Now whenever I am prepping his meal with the Veg-To-Bowl included, he can hardly contain himself! He just goes crazy when he starts to smell that I'm preparing his meal.
I Started to Notice a Difference
I've also noticed a noted difference in him: he is no longer lethargic and has more energy, the luster on his coat is improving, his bowel cycle has normalized and most importantly, I've seen a sharp decline on his mini-seizures.
I want to thank you again for such an amazing product! We have a keeper as far as food goes. I know Isaiah surely agrees!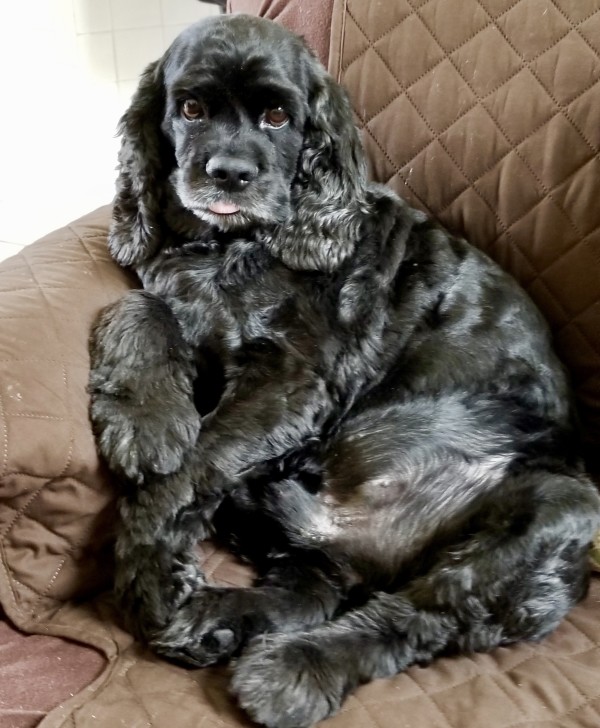 My Isaiah is Back to Normal
I just wanted to add that since Isaiah has been on Veg-to-Bowl he has no longer needed medications for his stomach Issues.
He has been seizure free for over 3 weeks
.
Thanks to Dr. Harvey my Isaiah is back to normal.
Thank you all so much,
Yolanda and Isaiah
---
Posted By
The Team at Dr. Harvey's
May 30, 2018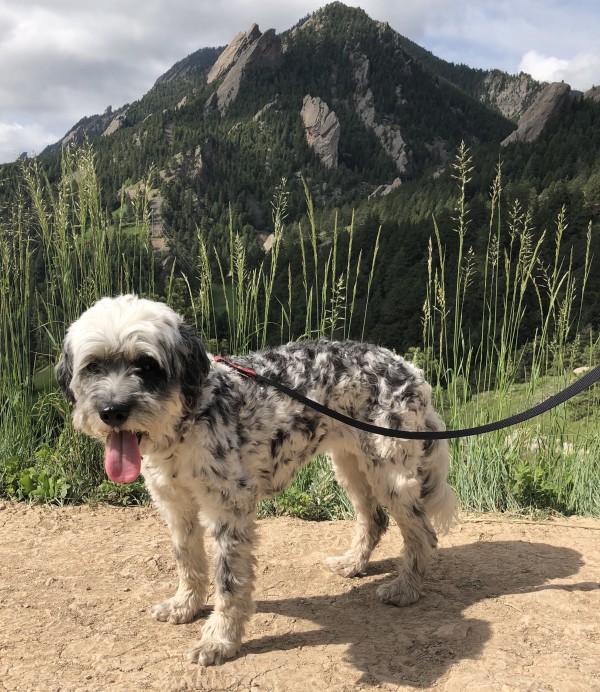 A True Miracle!
Canine Health is what I've tried so far and it has truly been a miracle. I'll be honest I wasn't expecting significant results because I had already had my dog on a homemade diet with a vitamin mix.
Better in Just One Day
However, she was struggling with chronic diarrhea for over 6 weeks and nothing I tried was helping, except antibiotics. Within one day on Canine Health she was back to normal! She has kidney so I'm going to stick with Canine Health or Veg-to-Bowl.
We Could Not Be Happier!
Please share our experience with other pet parents. We want everyone to know about Dr. Harvey's!
I only wish I had known about Dr. Harvey's sooner!

Thanks so much!
Emily Spears and Pepper
---
Posted By
The Team at Dr. Harvey's
May 18, 2018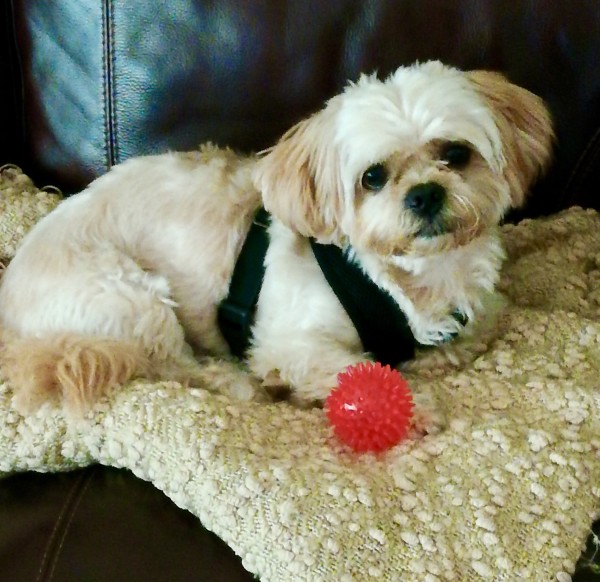 Our New Rescue Refused to Eat!
Our dog Murphy was rescued in December. They found him abandoned in a home in North Georgia. We figured he would be "thrilled" with premium dog food and fresh cooked chicken spread across the top. He was very picky and only ate the chicken, so switched to another premium dog food. And then switched again for a third time. This went on for 3 months…. he walked up to his food, sniffed, and walked away.
We Found Dr. Harvey's and He Licked the Bowl Clean!
Then one day I was perusing the Shih Tzu site on Facebook and I saw an ad for Dr. Harvey's. Reading the positive reviews prompted me to order the free sample and it arrived in a few days. I was excited yet apprehensive due to my many previous failures. I fixed the food according to directions and held my breath. My cute Shih Tzu walked up to the food, sniffed it, looked at me, then sniffed it again….and then began eating! He actually ate the whole bowl of veggies and chicken. Licked the bowl clean!
It Smells So Good
I could not wait until the next meal to see if it happened again. It did! And again, and again. Of course, I was thrilled, as was my dog, Murphy. So now I feed him this twice a day, with chopped chicken, fish, or beef mixed into the veg-to- bowl. It smells so good I feel like I, too, could eat it! Seriously!
Thank You- We are Both So Happy!
This was a great find for me because none of the premium dog foods interested my boy. Murphy had dental problems when rescued and had about 4-5 teeth pulled. So, eating the hard-crunchy dog food, (softened with warm water), was difficult for him. I am so happy that I stumbled across this fantastic product for our sweet rescue. (and he, obviously, is very happy, too!)
Thank you so much for the free sample…. Murphy and I are both relieved his eating problem has been solved!

Sincerely,

Marilyn McGrath and Murphy
---
Posted By
The Team at Dr. Harvey's
May 10, 2018
High Kidney Levels
I just wanted to let you know how much I appreciate your food! My husband and I have a 10 or 11 year old terrier mix named Juno who went in for blood work to make sure we could put her under for teeth cleaning. The results revealed her kidney levels were high.
No Prescription Food for Juno!
The vet suggested putting her on a prescription diet i.e. Science Diet. Well, I did not want that, I have heard many horror stories about that! My fur baby's health means a lot to me. So, at the beginning we were feeding her homemade food such as turkey, broccoli and rice, but then her teeth were getting worse. We needed to feed her dry food to help remove tartar etc. So, we researched high and low for a good high quality dry food that was made in the US.
Her Levels Improved Drastically
Well, I guess that wasn't good either, because after feeding her Canine Health, her kidney levels drastically improved. She also had energy like she had when she was younger. We could tell she was feeling better! I was baffled that even with the expensive "high quality" dry food her health was declining. Not sure what it is, but Dr. Harvey thank you so much!!! Not sure what we would do without you!

Thank you!
Misty Angulo and Juno
---
Posted By
The Team at Dr. Harvey's
April 27, 2018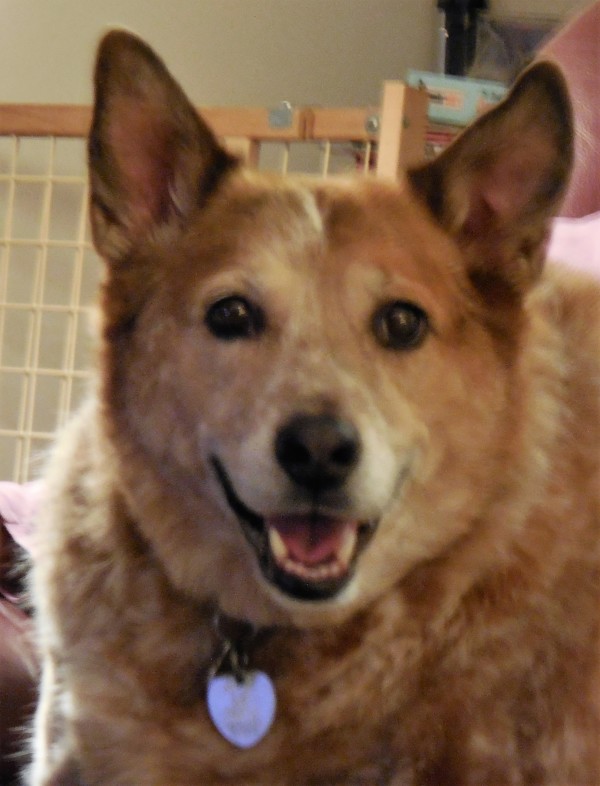 We Are Finally Watching Happy Dog
Hello, Dr. Harvey's,,,,,,,Max just loves the Veg-to-Bowl; the bowl hits his food stand, the tail goes high and there's a giant sucking sound until it's empty, at which point he finally comes up for air. We've chosen to stay with the regular grind since his stool tends to have a better texture and volume than with the finely ground product.
His Arthritis Symptoms Have Totally Disappeared
FYI: we selected your food for not only its content, but also because there are no grains in it. He has developed arthritis, and we find his symptoms have almost totally disappeared since we've started mixing veg-to-bowl with some grain-free kibble and added human-grade glucosamine sulfate and chondroitin sulfate to his diet. We rotate his protein between beef, salmon/mackerel, eggs, and chicken, and add some grape seed oil to your mix. All this gets blended in proportion to his weight. We believe the removal of nearly all nightshades from his diet has helped as well. He is once again our happy, bright-eyed boy.
Sharing is Caring
Thanks for inquiring about Max's progress. We hope this information helps other "best friends"!
Have a great day and thank you…..Richard
---
Posted By
The Team at Dr. Harvey's
April 27, 2018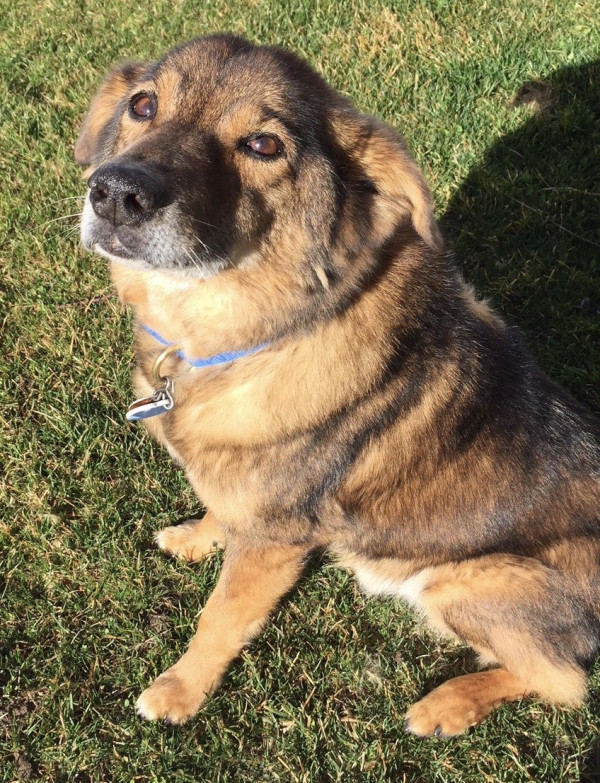 He Was Diagnosed with Kidney Disease
My fifteen year old dog, Otto, was diagnosed with kidney disease almost two years ago, My vet insisted that he needed to be on a prescription diet even though I do not like the ingredients in these diets. This diet was high in fat and he developed pancreatitis. She then put him on another prescription diet; which caused stomach upset.
So Happy I Found Dr. Harvey's
I am glad that I found Dr. Harvey's Canine Health. My dog has been on this since about August, 2016. His kidney blood test indicators stabilized while they were actually increasing on the prescription diet. His creatinine values have been steadily decreasing since he started Canine Health. Dr. Harvey remains in contact with me and has recommended his new Kidney Health supplement which I use also.
My Vet Could Not Believe His Age!
My dog loves Canine Health. He is energetic, and his coat looks great. After using this food for while I brought him to a new vet and she was really surprised that he was as old as he is!
---
Posted By
The Team at Dr. Harvey's
April 22, 2018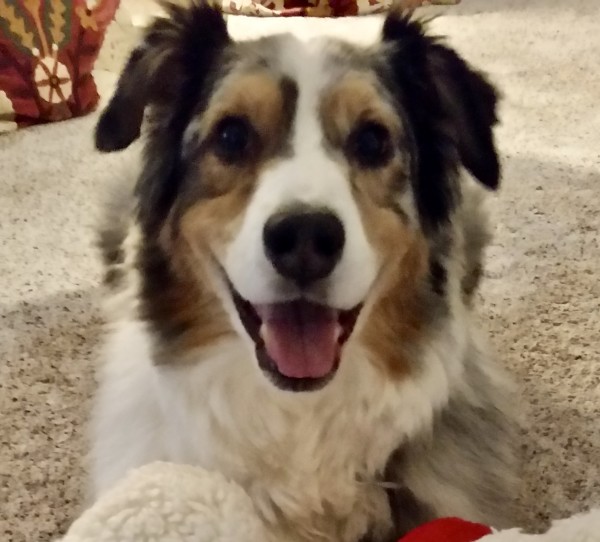 Thank you
I just wanted to thank you for getting the Paradigm shipped to us so quickly. We were able to continue feeding it to our Smokey without interruption.
Our Smokey Has Liver Cancer
Smokey is our 12 1/2-year-old Australian Shepherd. In December, he was diagnosed with liver cancer and estimated that he would live 6 months. We have been trying different high protein low carb foods since then trying to control the cancer growth. He has been having bouts of diarrhea which we suspect are related to the liver issues.
Our Vet Recommended Paradigm
About a month ago, I contacted our vet, and I told her I was ready to start cooking for our boy. She carries Paradigm and suggested that we try it.
His Stomach Calmed Down
The results were almost instant. Stomach calmed down, large healthy stools and we stopped the metronidazole. We mix it with ground sirloin for the protein (I cook the sirloin) and olive oil. He absolutely loves it.
We know that our days with our boy are few, but your food mix has made all the difference for his last few months with us. When our next furry friend comes along, we will definitely look at what products of yours we should use from the very beginning.
Thanks again -

Debbie Fairfax
Indiana
---