Posted By
The Team at Dr. Harvey's
June 21, 2018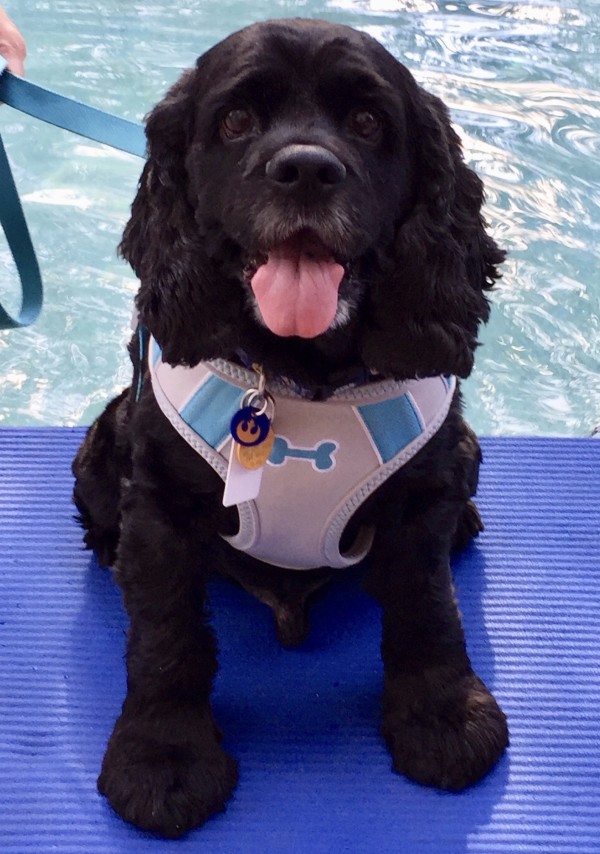 He Loves Veg-to-Bowl
I am happy to say that Isaiah loves the Veg-To-Bowl food that we order him. Before we introduced this to him, getting him to eat was a bit of an adventure, as he is an incredibly picky eater.
He
WAS

Such a Picky Eater

Now whenever I am prepping his meal with the Veg-To-Bowl included, he can hardly contain himself! He just goes crazy when he starts to smell that I'm preparing his meal.
I Started to Notice a Difference
I've also noticed a noted difference in him: he is no longer lethargic and has more energy, the luster on his coat is improving, his bowel cycle has normalized and most importantly, I've seen a sharp decline on his mini-seizures.
I want to thank you again for such an amazing product! We have a keeper as far as food goes. I know Isaiah surely agrees!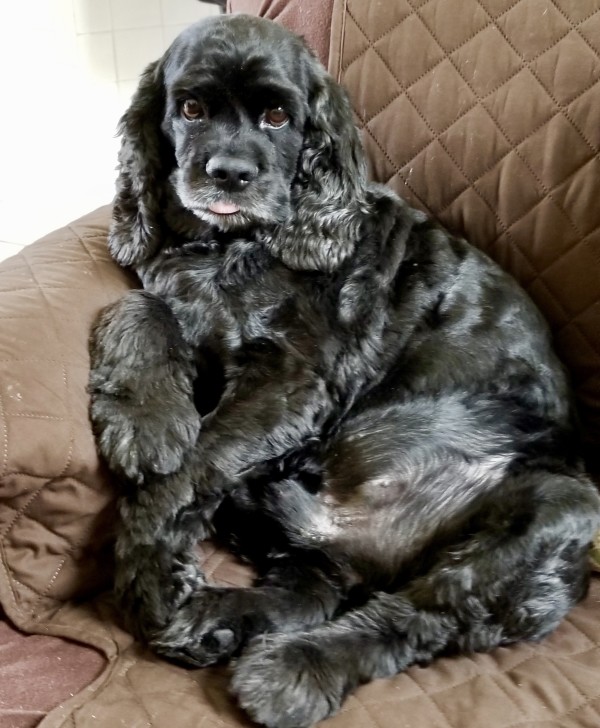 My Isaiah is Back to Normal
I just wanted to add that since Isaiah has been on Veg-to-Bowl he has no longer needed medications for his stomach Issues.
He has been seizure free for over 3 weeks
.
Thanks to Dr. Harvey my Isaiah is back to normal.
Thank you all so much,
Yolanda and Isaiah
---
Posted By
The Team at Dr. Harvey's
May 18, 2018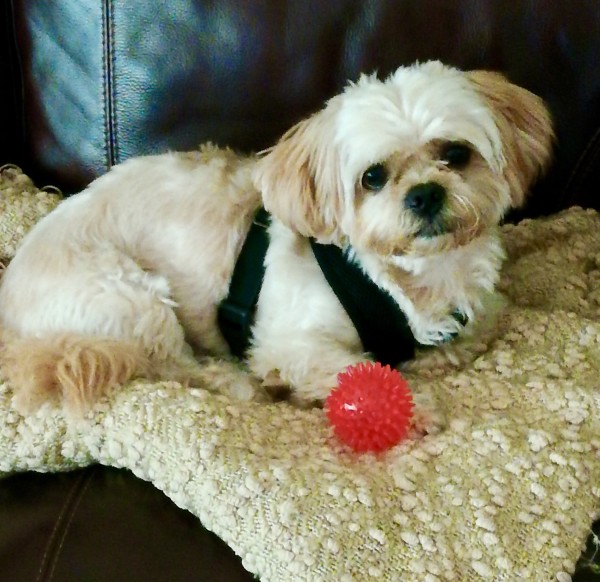 Our New Rescue Refused to Eat!
Our dog Murphy was rescued in December. They found him abandoned in a home in North Georgia. We figured he would be "thrilled" with premium dog food and fresh cooked chicken spread across the top. He was very picky and only ate the chicken, so switched to another premium dog food. And then switched again for a third time. This went on for 3 months…. he walked up to his food, sniffed, and walked away.
We Found Dr. Harvey's and He Licked the Bowl Clean!
Then one day I was perusing the Shih Tzu site on Facebook and I saw an ad for Dr. Harvey's. Reading the positive reviews prompted me to order the free sample and it arrived in a few days. I was excited yet apprehensive due to my many previous failures. I fixed the food according to directions and held my breath. My cute Shih Tzu walked up to the food, sniffed it, looked at me, then sniffed it again….and then began eating! He actually ate the whole bowl of veggies and chicken. Licked the bowl clean!
It Smells So Good
I could not wait until the next meal to see if it happened again. It did! And again, and again. Of course, I was thrilled, as was my dog, Murphy. So now I feed him this twice a day, with chopped chicken, fish, or beef mixed into the veg-to- bowl. It smells so good I feel like I, too, could eat it! Seriously!
Thank You- We are Both So Happy!
This was a great find for me because none of the premium dog foods interested my boy. Murphy had dental problems when rescued and had about 4-5 teeth pulled. So, eating the hard-crunchy dog food, (softened with warm water), was difficult for him. I am so happy that I stumbled across this fantastic product for our sweet rescue. (and he, obviously, is very happy, too!)
Thank you so much for the free sample…. Murphy and I are both relieved his eating problem has been solved!

Sincerely,

Marilyn McGrath and Murphy
---
Posted By
The Team at Dr. Harvey's
April 27, 2018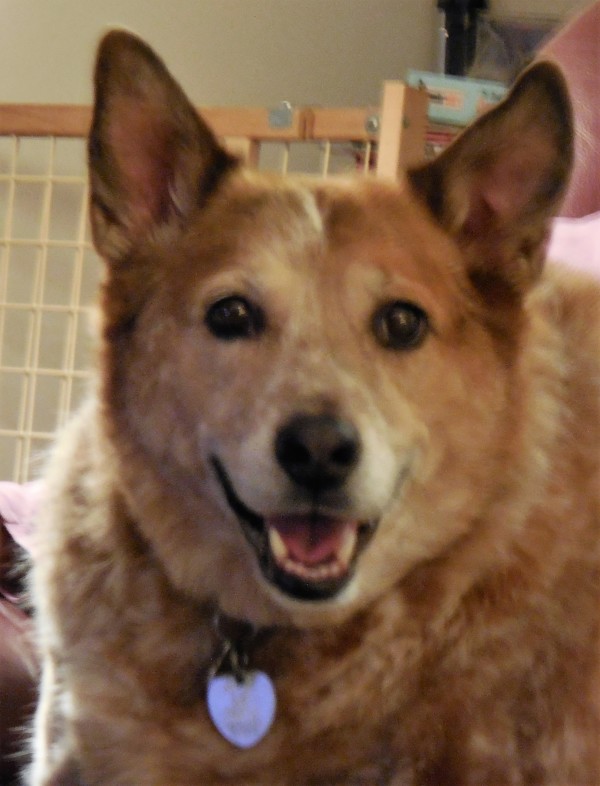 We Are Finally Watching Happy Dog
Hello, Dr. Harvey's,,,,,,,Max just loves the Veg-to-Bowl; the bowl hits his food stand, the tail goes high and there's a giant sucking sound until it's empty, at which point he finally comes up for air. We've chosen to stay with the regular grind since his stool tends to have a better texture and volume than with the finely ground product.
His Arthritis Symptoms Have Totally Disappeared
FYI: we selected your food for not only its content, but also because there are no grains in it. He has developed arthritis, and we find his symptoms have almost totally disappeared since we've started mixing veg-to-bowl with some grain-free kibble and added human-grade glucosamine sulfate and chondroitin sulfate to his diet. We rotate his protein between beef, salmon/mackerel, eggs, and chicken, and add some grape seed oil to your mix. All this gets blended in proportion to his weight. We believe the removal of nearly all nightshades from his diet has helped as well. He is once again our happy, bright-eyed boy.
Sharing is Caring
Thanks for inquiring about Max's progress. We hope this information helps other "best friends"!
Have a great day and thank you…..Richard
---
Posted By
The Team at Dr. Harvey's
November 28, 2017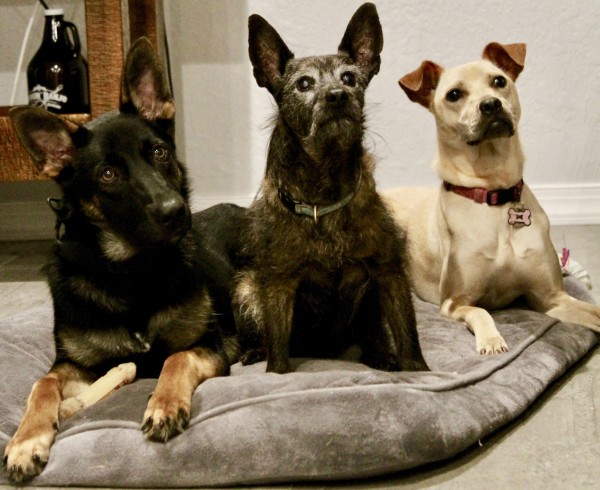 He Got Better Practically Overnight!
Almost 20 days into your food recommendations and liver support and CoEnzymeQ10, Tigger practically changed overnight. He is eating well. He loves the diet and is acting like a young dog even ready to start walking with me again. I am just so thankful for your help. He's my best friend and buddy.
My Tigger-A Fearful Boat Dog
Tigger was 6 1/2 months old when I rescued him. He was a typical terrier handful. During his first 9 years as a boat dog, I was excited he could read the the waters and loved to ride the bow as if he was surfing watching for big waves to hit the bow, looking for the schools of dolphins or the dreaded swans. You see, when he first met a swan it was a big white bird and it attacked him as we walked down on the dock ,after that every big white roundish thing he was fearful of and there are huge white fenders hanging on almost every boat we pass.

He Developed a Cough that Baffled the Vet
He started on Dr. Harvey's food as a puppy, I had lost too many animal friends to health problems and just knew it was going to be better for a youngster to eat healthy. He also had calming herbs that helped with his fears. He had been abused badly before I rescued him.
As time went on it became difficult for me to store the food on a boat and we switched to kibble, but as Tigger aged he developed a cough. The doctors were baffled and finally I just realized he seemed to be worse when seasons changed and I had a feeling grains may be a trigger as well for his cough.
Dr. Harvey to the Rescue
I decided to try Dr Harvey's food again and when I called to ask if he had a supplement for coughs, Dr. Harvey got right on the phone. He listened while I explained Tiggers medical history and suggested blood work to have done at my vets and to send results to him. Dr. Harvey called me back as soon as he read the reports and advised me on feeding and supplements with in a few days Tigger was responding and prancing around like a puppy happy.
He had been on 2-4 medications and coughing all night long as well and not sleeping well because I think is tummy was hurting him he vomited often.After a
Whole month treating his liver and feeding him Veg-to-Bowl as directed by Dr Harvey. He is stronger sleeps all night and NO MORE COUGH.
.
Dog Whisperer
Dr.Harvey cares. He is dedicated and knowledgeable in a field that is so difficult we can tell our doctors how we feel, but out pets can't.
I think Dr Harvey can talk to the animals just like the story goes.
So Thankful to Have My Best Friend Healthy Again
Tigger is 17 years old and is my rock. He knows when I am sad and stays by my side when I am down or not feeling well. Now I can do that for him because of Dr Harvey's.
I will take him down to the docks today his nose will lift to the sky as he smells the sea air and we will sit and look for the dolphins and even the dreaded white swans. s we can enjoy all of our years together with friends and life on a boat.
---
Posted By
The Team at Dr. Harvey's
August 10, 2017
All of the pups in this beautiful family of Italian Greyhounds are benefiting from Dr. Harvey's foods. They wanted to let us know and to share their enthusiasm for their new diet!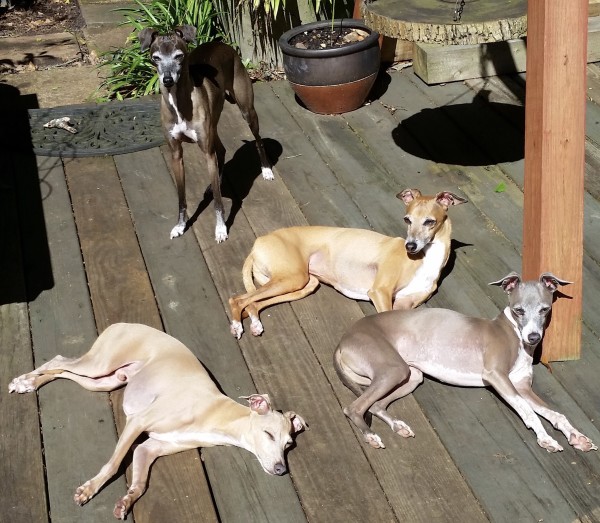 Soda Pop Loves Dr. Harvey's
Dear Dr. Harvey's,
Soda Pop loves his new food! He has actually slowed down on gulping his food. He wants to savor every bite! You would never know that he has eaten out of his bowl it is so clean from him licking. I tell Soda he can't lick the color off!! Lol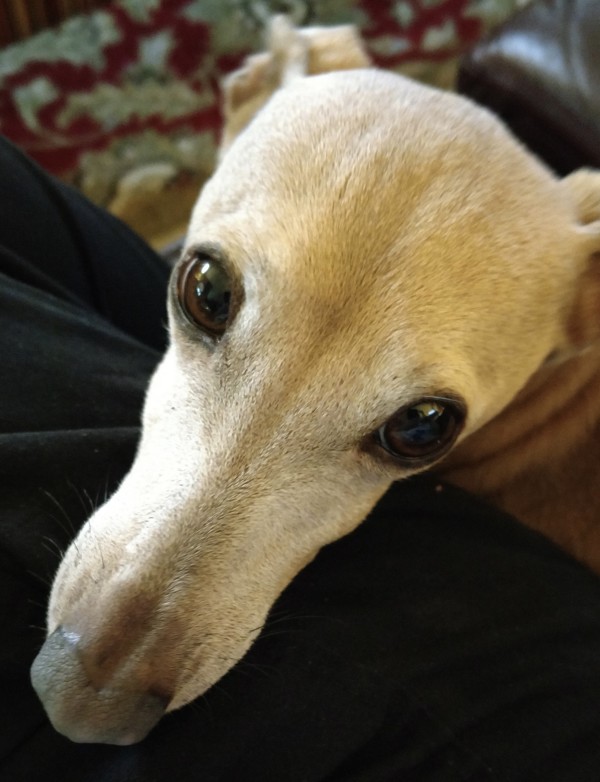 Everybody Is Getting Dr. Harvey's!
I have ordered a bag of Paradigm but haven't received it yet. Also I ordered the grain-free Veg-to-Bowl for our other 3 Iggys. They really like it too.
Please keep Soda Pop in your prayers that he has beaten the Mast Cell monster. With the help of Paradigm, I know his chances have increased!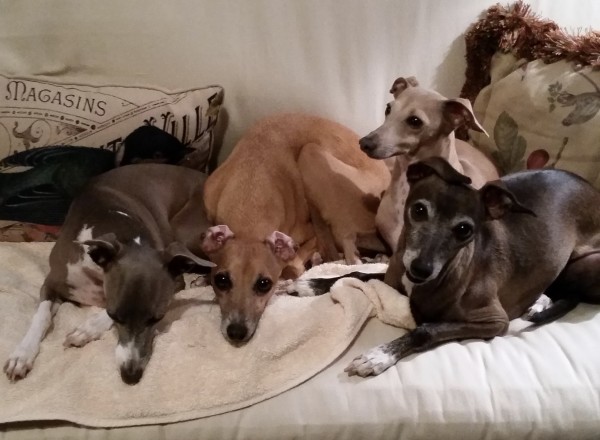 Sincerely,
Dana Clements
---
Posted By
The Team at Dr. Harvey's
April 30, 2017
I Had To Write to You
Good Morning, I wanted to write to you and tell you… Thanks for EVERYTHING!
Dr. Harvey has been helping my Chadwick and I really appreciate every moment of his time. I have never had an experience quite like it, we have been blessed with great vets, but Dr. Harvey is more than that he is a great human being who really cares. Chadwick has been eating the Fine Ground Veg-to-Bowl for about a month, to say he is picky is an understatement.
Chadwick Loves the Food!
He LOVES Dr. Harvey's Fine Ground Veg-to-Bowl! Chadwick is 11 years old and a two-time cancer survivor and has had some kidney issues and is now battling some liver function issues. His kidney issues were quickly rectified with Dr. Harvey's and I know we will also get to the bottom of his liver issues with Dr. Harvey's help.
You Are Always There for Me
Dr. Harvey is always there to speak with me and calm me down and we couldn't be more grateful for his products and his guidance. I am looking forward to trying the new Paradigm food as well :)
Thanks so very much,
Kristen H. Zachariev and Chadwick
---
Posted By
The Team at Dr. Harvey's
January 5, 2017
We Had to Write to You!
Dear Dr. Harvey,

My name is Sondra Marcus, my husband and I share our home with 3 beautiful babies.
Suki— the matriarch, she is a 4lb. Japanese Chin 10 years old.
Joy— Cavalier King Charles 8 years old
Lily— Afghan Hound 15-month-old
Feeding "The Girls" was a Constant Battle
I have been cooking for my girls for 10 years. It all started when we discovered our "Chin" was a very picky eater.
It has been a constant battle to get her to eat.
6 months ago, Lily came into our lives. I asked the breeder what Lily had been eating…she told me, and I had it at the house when Lily arrived.
The first night I offered her the food (kibble) she just picked at it…..and her bowel movements were not formed…I paid little attention, after all, she was in a new home. Well, this went on for the next 3 months! I had her to the vet to check for parasites or anything that might be the cause of her constant loose stools. I finally decided to do some research on dog allergies and found that grains can sometimes be the problem. I then went on the website that rates dog food.
No More Runs with Runs Be Done!
Your products caught my eye. Why? They are raw and all-natural. I went immediately to your website and ordered the "Veg to Bowl" fine ground as well as "Runs Be Done". The results were amazing! I followed the simple instructions and added the raw meat. For the first time in 10 years. Suki licked her bowl clean and so did Lily, within a few days Lily's stools were formed! Joy was finally satisfied and not begging for more food.
We Love Your Food and Supplements
The girls are now on not only "Runs Be Done", but several other of your herbal supplements. The Health and Shine is amazing…
Joy who has never had a shiny coat, is now like a mirror. Lily's coat is like silk.*
Joy has such spring in her step.
Suki is acting like a 6-month-old puppy, she's running, spinning and chasing her 2 sisters.
Our groomer can't get over how their coats have improved and how great they look!
We are So Happy That the Girls are Better!
All 3 of them stand in the kitchen at 4 pm, (their dinner hour) as I prepare their dinner, they are talking to me!
My husband and I are so happy that they are so happy and healthy.
We now have the girls on your treats as well; they dance when they get the Sweet Potatoes and love the Coconut Smile and tripe Power Pops.


We want to say "thank you" Dr. Harvey for all your dedication to these beautiful 4-legged humans, who are angels from heaven.

Sincerely,

Sondra Marcus
---