Posted By
The Team at Dr. Harvey's
March 13, 2018
A Pet Parent's Real Struggle with a Diabetic Dog
When your dog has diabetes the challenge to keep your dog balanced and healthy is a daily struggle. It is a difficult disease to manage and often causes additional problems such as blindness, pancreatitis and as with Paris, stroke. When we received this amazing email from Lori, Paris's mom. We thought other pet parents who may also be struggling should know about her experience. She sent us BEFORE and AFTER PHOTOS.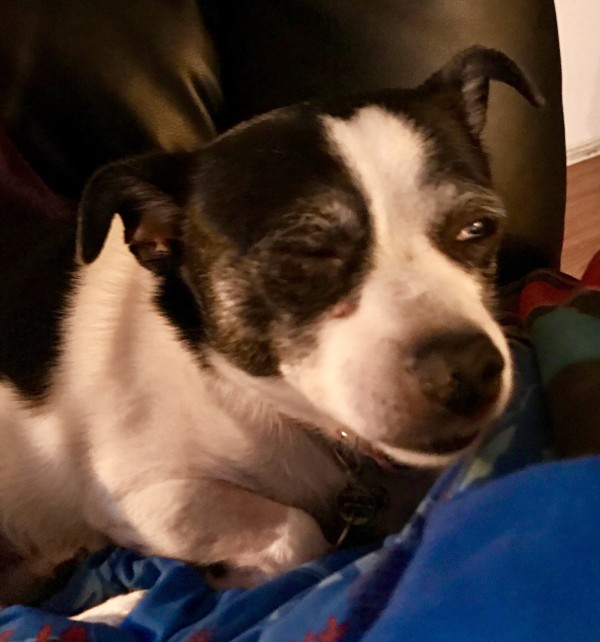 My Diabetic Dog Suffered a Stroke
I wish you knew the 10-year struggle I've went through to feed this Chihuahua. Recently, my diabetic dog suffered a stroke and could not recover properly.
Her veterinarian said her food would play a huge role in her recovery, but I literally almost cried trying to find something she would eat which also met her dietary needs (which is a very small selection of prepared products).
Her Vet Said Food Would Play a Huge Role in Recovery,
It got to where she was becoming malnourished so for a while it was scary! Finding a food that she will eat or CAN eat has been difficult, to say the least. So needless to say, it makes me deliriously happy to tell you she BEGS for this. Just knowing that it's obviously healthier for her makes me very glad to have found this product, Paradigm.

Thank You So Much-You Probably Saved My Dog's Life!
I also bought some Veg-to-Bowl for my two other Chihuahuas and they love it too. So, I cannot say enough great things. Thank you so much for the initial sample and for probably saving my dog's life. Take a look at the difference in her before and after photos! Love Lori and Paris
---