Posted By
The Team at Dr. Harvey's
September 2, 2015
The Holistic Treat Dogs Love to Eat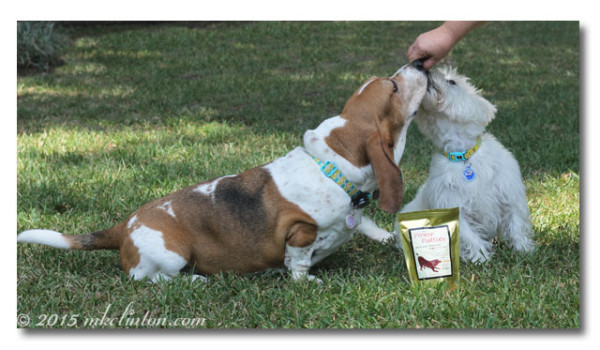 Barking From the Bayou
Bentley and Pierre are Barking From The Bayou and this time they are telling us about how much they love Dr. Harvey's Power Patties. You can see the entire blog by clicking here. The Barking from the Bayou blog is funny and informative so don't miss all the news from one of our newest Brand Ambassadors!
The Bag is Gold Because Power Patties are Pure Gold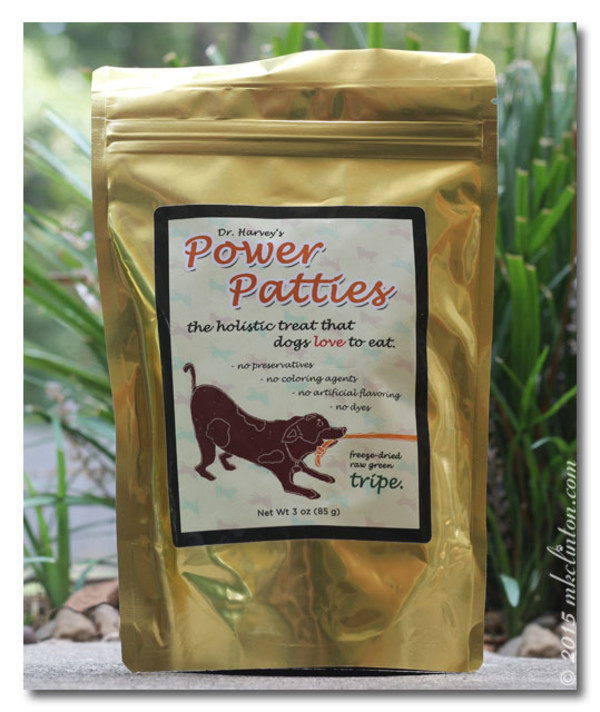 Bentley says, "Well, they should be in a 24 karat gold bag because they are that incredibly rich in flavor. It is going to be difficult maintaining composure when you are dangling one of my favorite taste treats in front of my nose. Power Patties are made from freeze-dried green beef tripe. Do you know about tripe, Pierre?"
Pierre Knows What's Good for Him
Pierre says, "As a matter of fact, I know quite a bit on the subject of tripe. It's the stomach lining of grazing animals. Stomachs of cows and other ruminating animals have four chambers which break down grasses with a bunch of digestive enzymes, gastric juices, and amino acids."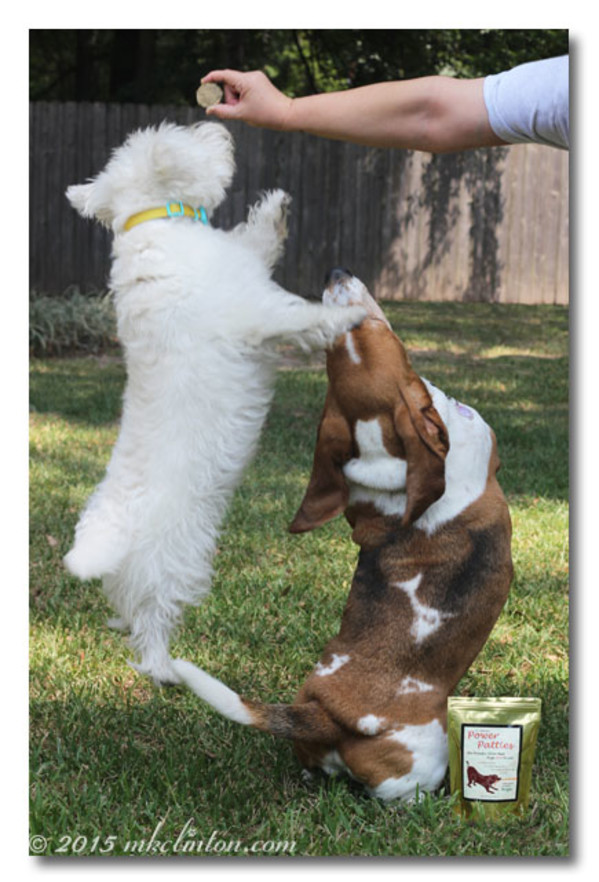 Why Power Patties Have a Warning on the Label
The label does warn that dogs might want to steal the entire bag. Pierre says, "I can understand that desire because I already want more."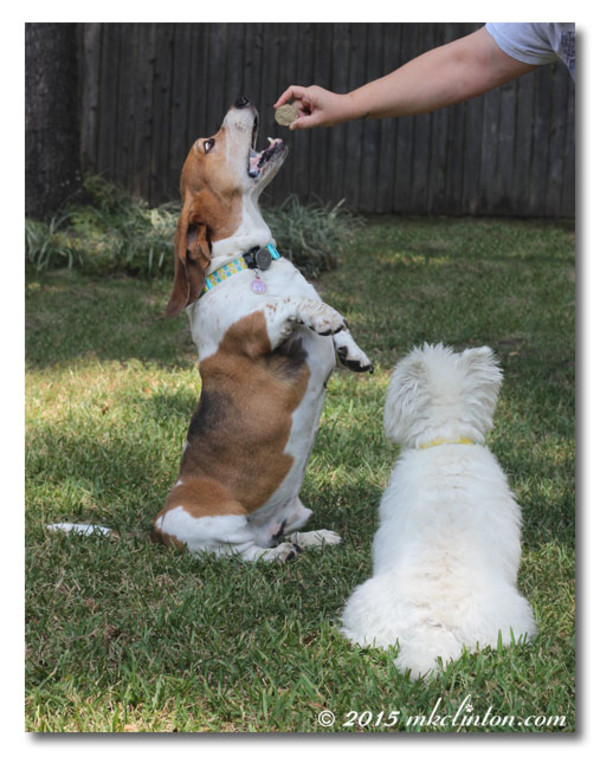 Bentley and Pierre Approve!
Power Patties are the holistic treat that dogs love to eat!
Read this entire adorable blog post from Barking From the Bayou, here
---