Posted By
The Team at Dr. Harvey's
March 4, 2020
I Can't Say Thank You Enough
I wanted to share a testimonial with you because I am so grateful that I discovered Dr. Harveys and called you for your guidance and support to help me at a crucial time in our lives. You have truly been phenomenal I will always be thankful for your engagement, genuine support, and passion!!! Thank you!
Aspen Had Chronic Pancreatitis
Aspen is an 8 year old Golden Retriever that was diagnosed with chronic pancreatitis at 3 years old. For the past 5 years, we have been following a vet low-fat prescription diet to contend with the chronic pancreatitis. We have switched prescription foods 3 times because they seem to work for awhile and then things would go south for us.
Then She Developed Kidney Disease
In July 2019, she developed a UTI which led her into kidney disease so we maintained the prescription pancreatitis diet but her kidney lab values were compromised so it continued to spiral downward for a few months and she started to eat 1/3 of her expected daily intake coupled with cycles of not eating or less than 1/3 of expected daily intake with upswings of close to normal.
She Stopped Eating and I Panicked
She became sick in late October 2019 which spiraled into a sickness where she was on antibiotics and not eating at all for 2 day periods and down in her daily nutrition consistently. At this time, the vet asked me to consider a homemade diet with rice and chicken which followed with other recipes where I was spending a lot of money and she stopped responding quickly. This followed with a hospital visit because she was severely lethargic and not eating at all which led me into a panicked state of feeling helpless. I started down a serious path of research because I was worried this was the end! I was so frustrated, helpless, and felt so alone. Aspen would look at me and whine and stare. I was trying to hand feed her, add broth, play games with her to eat, changing food to floor to bowl, etc… I was exhausted and so was she!!!!
I Reached Out for Help and Dr. Harvey's Was There
This led us into a helpless state so I went to a local pet specialty store, Pet Purveyor in Tampa, Florida, that carries Dr. Harveys and the staff told me to check out Dr. Harveys and call for guidance. This led me to my Facebook pancreatitis support group where I searched various terms to find out how many canine parents with dogs diagnosed with pancreatitis and kidney issues were using a homemade product or specifically your brand. I saw the most reviews on Dr. Harveys Canine Health so I decided to call, because this made me comfortable since my vet does not recommend any products not produced outside of a vet product. I reached out to customer support and Lori was there to ask questions and answer all of mine. I immediately felt better because she was thorough and asked great questions and she helped me navigate this critical time in Aspen's life.
She Started Eating Again!
Aspen graduated from a state of hiding from me when she saw me with her bowl and not wanting to eat, to demanding to eat in a few short days! She wakes me up and rushes to the kitchen and anxiously waits for her food and eats every bit down to licking the bowl clean. It is so refreshing and she is so happy and her normal self and her coat looks amazing!!
And After Just 4 Weeks Her Kidney Values Are Normal
After 4 weeks of being on Dr. Harveys Canine Health, I had her lab values checked and her kidney values were AMAZING!! She went from moderate kidney disease to borderline normal in 4 short weeks!! More importantly, she is back to her spunky "self" and loves life!! I have since recommended this food to two other canine parents and they have the same response with their dogs! I cannot say enough to thank you and I fully back your products!!

Best Regards,
Bridget Mace and Aspen
---
Posted By
The Team at Dr. Harvey's
April 27, 2018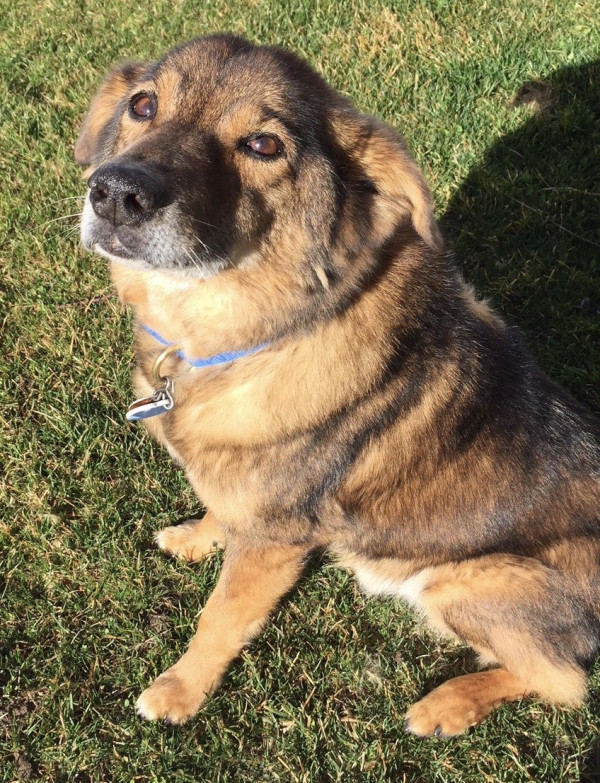 He Was Diagnosed with Kidney Disease
My fifteen year old dog, Otto, was diagnosed with kidney disease almost two years ago, My vet insisted that he needed to be on a prescription diet even though I do not like the ingredients in these diets. This diet was high in fat and he developed pancreatitis. She then put him on another prescription diet; which caused stomach upset.
So Happy I Found Dr. Harvey's
I am glad that I found Dr. Harvey's Canine Health. My dog has been on this since about August, 2016. His kidney blood test indicators stabilized while they were actually increasing on the prescription diet. His creatinine values have been steadily decreasing since he started Canine Health.
My Vet Could Not Believe His Age!
My dog loves Canine Health. He is energetic, and his coat looks great. After using this food for while I brought him to a new vet and she was really surprised that he was as old as he is!
---
Posted By
The Team at Dr. Harvey's
March 7, 2018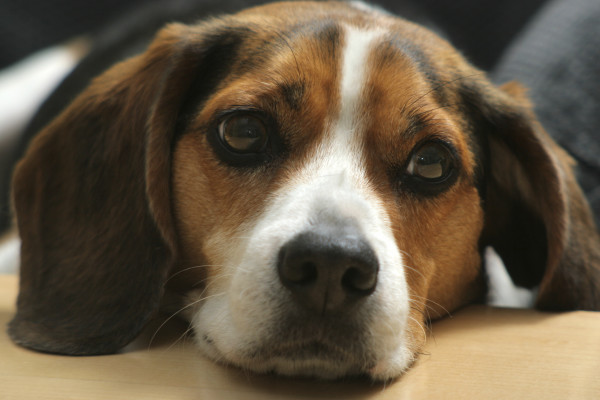 What is Pancreatitis?
Loss of appetite. Disinterest in food. Vomiting. Most dog owners have dealt with these scary symptoms in their pets at various points. In many cases, the vomiting eventually stops and meals and treats are enjoyed once again. But sometimes these symptoms aren't just a stage. Sometimes these symptoms are pancreatitis.
Just like us humans, dogs have a pancreas which aids in the digestion of foods, produces the enzymes that digest food, and produces insulin. If something happens to cause inflammation of the pancreas, the flow of enzymes into the digestive tract can become disrupted, forcing the enzymes out of the pancreas and into the dog's abdominal area. Next, the digestive enzymes begin to break down fat and proteins in the body's other organs, as well as in the pancreas. Because of their proximity to the pancreas, the kidney and liver can also be affected when this progression takes place, and the abdomen becomes inflamed, and possibly infected. If bleeding occurs in the pancreas, shock, and even death may follow.
What Are the Signs?
The two major signs of pancreatitis in dogs are, as mentioned above, loss of appetite and repeated vomiting. But other symptoms can include a hunched back, pain or distention of the abdomen (the visual cues of this are that a dog appears uncomfortable or bloated), diarrhea, dehydration, weakness/lethargy, and fever. If a dog exhibits one or two of these signs, and only infrequently, constant monitoring is key. However, if multiple signs are exhibited at once, and repeatedly, a veterinarian should be called immediately.
While there are a variety of risk factors that can bring on pancreatitis, one of the causes is a high-fat diet, especially for a dog that gets one large helping of fatty food in one sitting the other major cause is a diet that consists of only processed foods like commercial dog food kibble.
What Are the Causes?
Along with foods that are high in fat, processed foods, including all kibble, are also hard for dogs to digest, not mention processed food it lacking in adequate nutrition.
While dogs may seem to enjoy wolfing down kibble for breakfast and dinner, the truth is because their digestive tracts are shorter than ours, their pancreas must work overtime to break down processed foods, causing it to become inflamed.
Fresh meats, raw bones, organs, veggies, and fruit, on the other hand, are much easier for a dog to digest and do not stress the pancreas.
Once a dog has had a bout of pancreatitis, the chance of recurrence is high. Studies have shown that pancreatitis can lead to diabetes and in some cases cancer. Dogs with gastrointestinal issues, hypothyroidism, diabetes and epilepsy are also at a higher risk for pancreatitis.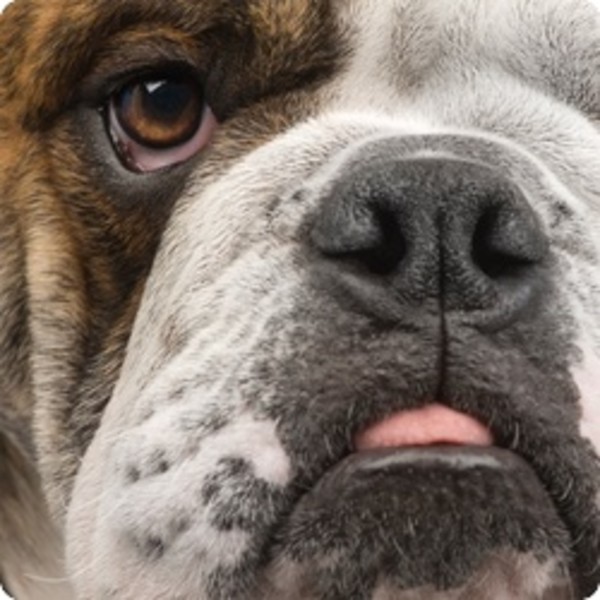 What to Do?
An pet parent's best defense against a repeat appearance of pancreatitis involves two strategies: paying careful attention to their dog for the warning signs of pancreatitis and controlling the factors they can.
Changing to a fresh, whole food diet is the very best thing a pet parent can do for any dog, but most especially for a dog prone to pancreatitis.
Meals that are made with fresh protein sources do not promote pancreatitis. In fact feeding this way can eliminate the problem permanently.
There is also evidence that feeding foods that are lower in carbs and higher in fiber can be helpful for preventing bouts of pancreatitis.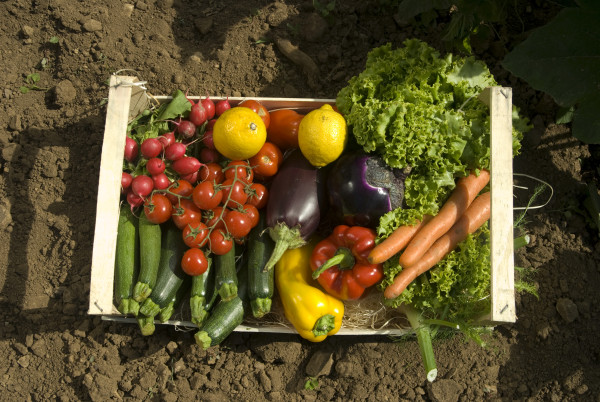 Cutting Out Fat is
NOT

the Only Answer While conventional wisdom dictates that watching fat intake is the most important thing to watch for prevention of pancreatitis, our research reveals that feeding a fresh, whole food diet and for some dogs, lowering carbohydrate intake can be as if not more important that fat intake

. In addition, daily exercise is important and when fed with a diet full of natural unprocessed food typically equals a fit, healthy pup that will not be prone to this terrible condition.. Happily, mild cases of pancreatitis usually have a positive prognosis. We love our canine companions and we want to be responsible and knowledgeable pet parents. We can help reduce the risk of pancreatitis by recognizing it if it does strike and understanding how to manage it going forward.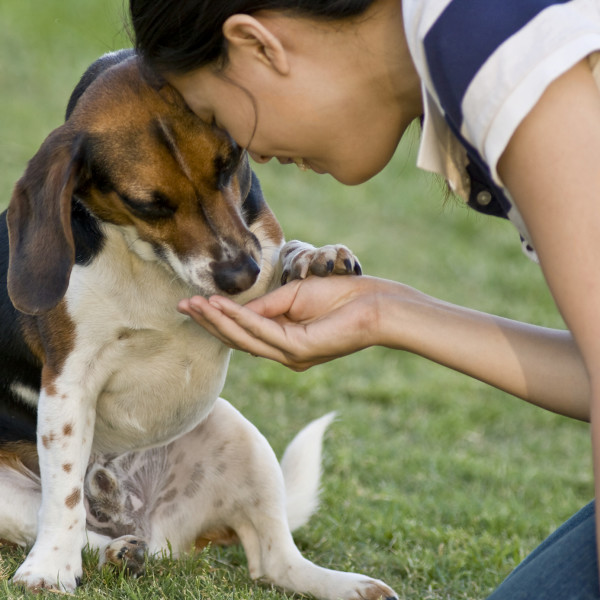 Using Dr. Harvey's Foods for Pancreatitis
All of our foods can be used to successfully battle pancreatitis. All of our foods are based using whole, fresh, unprocessed foods as the major part of the diet. We often recommend starting with Canine Health-The Miracle Dog Food. However, if your dog is diabetic, we recommend Paradigm. Paradigm is very low in carbs so it will help with blood sugar spikes and helps to prevent pancreatitis which plagues many diabetic dogs.
There is Hope
While Pancreatitis is a serious and sometimes life threatening ailment in dogs, there is hope. Pet parents who make the appropriate changes to their dog's diet have seen improvements in digestion, the relief of this ailment and many other health benefits that come with transitioning to a healthy, real food, whole food diet for their companions.
---