Posted By
The Team at Dr. Harvey's
April 8, 2017
Introducing Paradigm!
Paradigm is a specially-blended "green food" pre-mix, an ideal base for a nutritionally complete low-carb or Ketogenic diet, and most importantly: a transformative new way to help dogs prevent, manage and overcome serious health problems such as obesity, immune system weakness, diabetes, and cancer.
Thanks to Paradigm, caring and concerned pet owners know that every meal they feed their companion contains absolutely no grain, no starch, or no fillers, and delivers:
Powerful healing herbs that improve health and act as a natural blood purifier
A blend of low glycemic vegetables that digest slowly to prevent glucose level spikes
An abundance of powerful and nourishing antioxidants, vitamins, and minerals that support all body systems and aid in healing
A total nutritional package when mixed with moderate amounts of fresh protein, water, and high-quality fats
A low-carb formulation that robs cancer cells of their sugar (glucose) energy supply
Dr. Harvey's is happy to announce the launch of this incredible new food for dogs. In keeping with our tradition of being pioneers in the feeding of companion animals, Dr. Harvey's presents Paradigm. This completely unique green-food premix is meant to be a highly nutritious and healing base for a low carb or ketogenic diet for dogs.
We believe that this food is the first of its kind available anywhere in the world.
"We know the top issues that dogs struggle with, in North America absolutely are exacerbated by sugar. We know that cancer needs sugar as a fuel source. Diabetes — we know that sugar is a direct cause of type 2 diabetes. Obesity – we know that fat doesn't make your dog fat – carbs, sugar, and starch make your dogs fat." Dr. Karen Becker
A Special New Food from Dr. Harvey's
This amazing green food pre-mix is based on studies and research by holistic vets and medical researchers who confirm that the top health issues plaguing our canine population are severely worsened by sugar and carbohydrates in the diet. Paradigm in conjunction with high-quality fresh protein and healthy fats will be the base of a low-carbohydrate or Ketogenic diet.
Conditions that can be helped by this type diet include but are not limited to:
neurological disorders
seizure disorders
weight problems
immune system weakness
diabetes
cancer
Our Ingredients Tell it All
Dr. Harvey's has always cared deeply about the quality of ingredients that we use in all of our products. Each ingredient in Paradigm has been selected for its specific healing properties making it an outstanding food that is completely packed with vitamin, mineral, antioxidants and healing herbs.
Paradigm contains:
Broccoli, Green Beans, Bone Broth Red and Green Bell Pepper,
Cabbage, Pumpkin, Kelp, Alfalfa, Celery, Turmeric, Spirulina, Ginger,
Red Clover, Milk Thistle, Slippery Elm, Dandelion, Cinnamon,
Tri Calcium Phosphate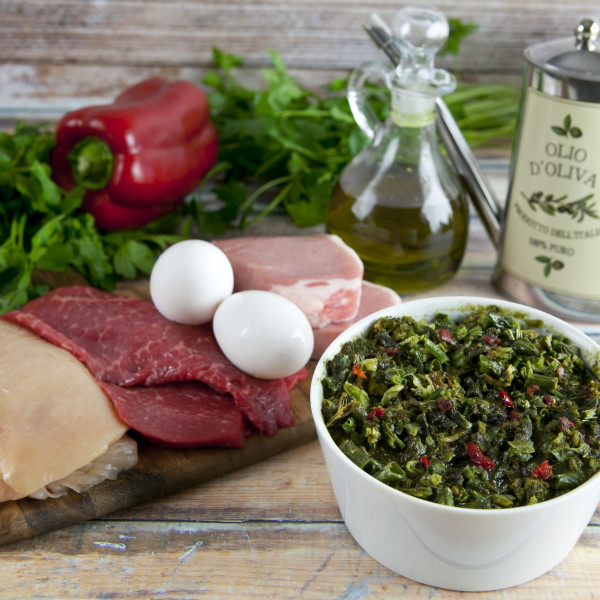 Just Add Water, Protein, and Oil
Paradigm is easy to prepare. Simply rehydrate the mix with water or broth and add protein and oil for a complete healing meal for your dog. Feeding Guidelines based on weight and age are included in every bag of Paradigm.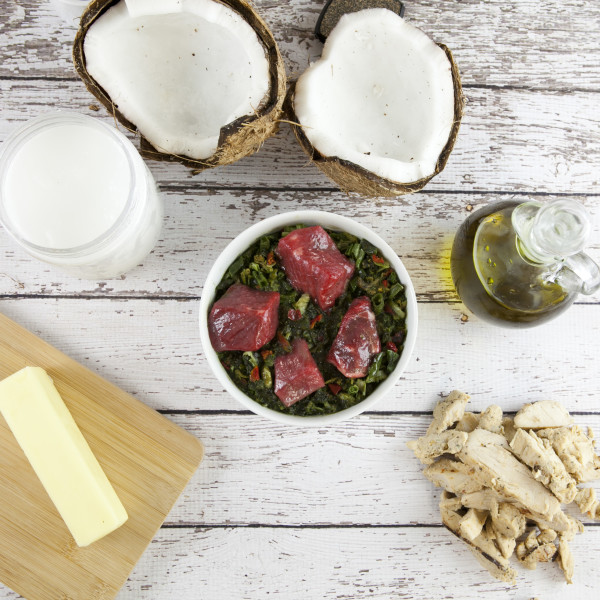 Dogs Love the Taste
One of the most impressive and wonderful things about this mix is that dogs love the taste!
Paradigm makes it so easy for pet parents to feed a very healthy meal who want only the best for their companion heal or maintain optimal health.
Paradigm to Boost Immune System Strength
Paradigm contains a range of powerful healing herbs that can improve health and act as natural blood purifiers.
These include:
turmeric
cinnamon
ginger
milk thistle
dandelion
red clover
Paradigm also includes Bone Broth, known for its immune system healing and strengthening properties. Bone Broth can aid in digestion, strengthen joints and improve skin and coat.
This powerful formula is a safe, effective and 100 percent natural way to boost immune system strength and function. And of course, it's all mixed together in a delicious recipe that dogs crave and love — even picky eaters!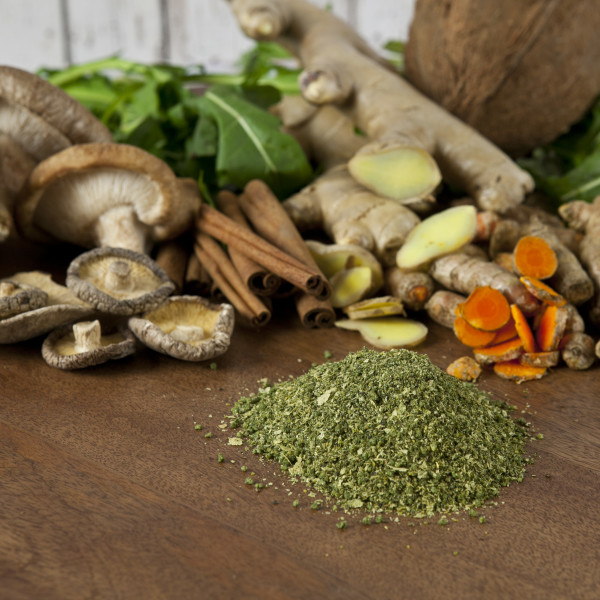 Paradigm to Help Prevent & Manage Diabetes
It takes a minimum of 40 percent starches to get kibble to stick together. Commercial dog foods are loaded with high sugar and high glycemic index ingredients like corn, rice, peas, potatoes and other low-grade non-meat fillers. These cause rapid glucose spikes that can contribute to or worsen diabetes. Paradigm's unique formulation contains only low glycemic vegetables, and absolutely no starch or grain. As a result, complex carbs are digested more slowly, and glucose level increases are safely spread out over time vs. delivered all at once in an unhealthy and dangerous surge.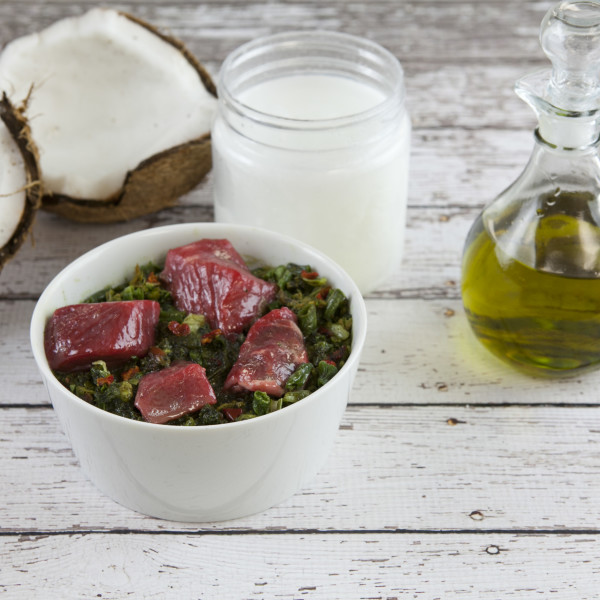 Paradigm to Help Diminish the Rate of Cancer Cell Growth
Sugar (glucose) that comes from carbs is the main source of fuel that feeds cancer. The high sugar and high glycemic index ingredients used in commercial pet foods are cheap, plentiful. Yet this is what has been marketed to us as "complete and balanced".That's why Paradigm's low carb and starch-free formulation effectively robs cancer cells of their energy supply. We're interested in feeding dogs and extending life, not in feeding cancer cells and shortening life. In addition to feeding Paradigm, we suggest working with the Ketogenic model of medium protein, low carbohydrate and high fat for dogs.
"It takes a minimum of 40 percent starches to get kibble to actually stick together like a cookie. How on earth if you have a dog with cancer, could you feed that dog kibble, knowing that it's constituted of that much sugar? And we know through science what sugar is doing with cancer."
Rodney Habib, Pet Nutrition Expert
Paradigm to Help Reduce & Maintain Weight
Paradigm is a specially-blended as an ideal "green food" pre-mix that is an ideal base for a low-carb diet. It's ideal for obese and overweight dogs who will enjoy an abundance of powerful antioxidants, vitamins, and minerals – but without fat-causing and health-damaging carbs, sugar and starch and fillers. What's more, since Paradigm is a high-quality source of nutrition vs. conventional kibble and canned food, your companion will be more active and energized – which is a big part of getting fit and maintaining a healthy weight.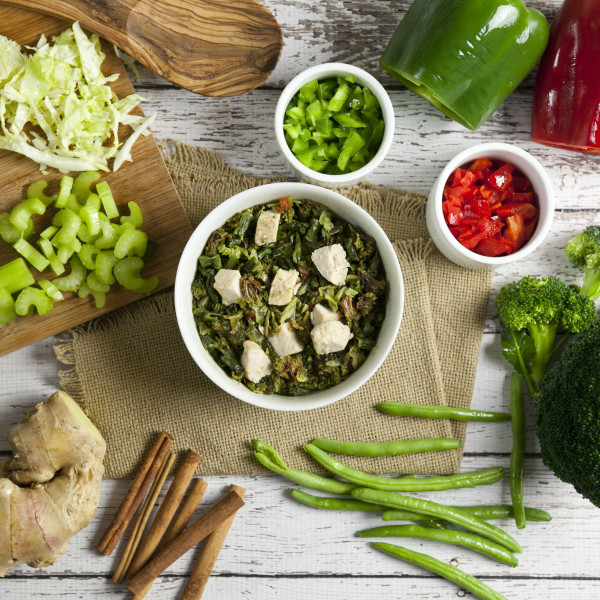 ---