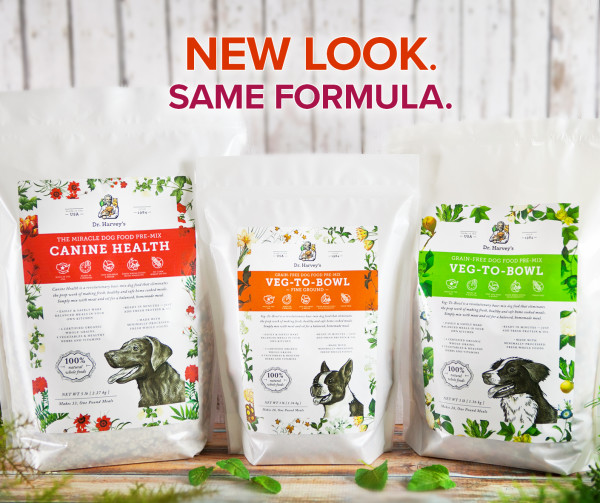 We've made a positive change: Our popular Canine Health and Veg-to-Bowl pre-mixes are now available in beautiful, nature-inspired new packaging. And be assured that we haven't changed a thing about what's inside. Each package still contains the healthy, wholesome ingredients who know – and that your companion loves!
Important Details
We've refreshed the packaging on our popular pre-mix products!
Our formulas have not changed.
Pricing has not changed!
The size of the bags have not changed.
What Products Are Changing?
---