Posted By
The Team at Dr. Harvey's
April 6, 2020
The wonderful and brave Marilyn Neville from The Bollinger County Stray Project reached out to us and posted Pee Wee's amazing journey on their Facebook page. We wanted to share this wonderful success story with you. This is Pee Wee's story in her own words. Tissues ready…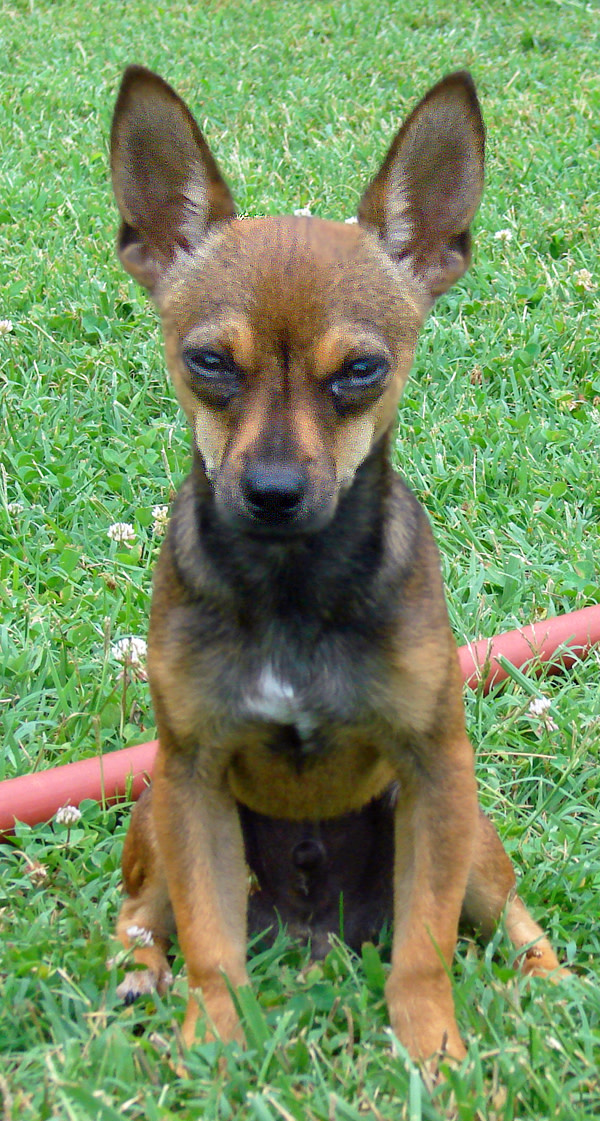 How Did We Do It?
Our Pee Wee: rising from the dead from renal failure, now running, playing, carrying heavy chew toys again with ease and heck, shocking to see him so happy again. It all started before Thanksgiving when we learned his severe lethargic behavior, lost interest in eating, and smelly breath was not due to heart failure, but to renal failure. Three times, maybe four, we considered taking 11 year-old Pee Wee to the vet to be euthanized.
We Were Told There Was Nothing We Could Do For Him
For 3 or 4 years we had been treating Pee Wee with about $100 a month heart medication. So naturally we were dismayed when, after a vet visit, we were told there was nothing more to do for him. We were told to go home, and soon he would totally give up eating.

Then we would have to end the suffering. We were lost.
He Stopped Eating
It was the holidays when he stopped eating, I took him to Dr. Retz, and she ran a blood panel and learned that the extra bad breath and now black colored teeth were the result of renal failure! ! !
Months earlier Dr. Retz had me give his heart meds in a reduced dose of Lasix which had helped. Then she had me half his pink heart pill to divide doses to twice daily instead of just in the morning.
I Had to Keep Pee Wee Alive for My Husband
THEN we had another challenge; keeping Pee Wee alive while my husband, Michael, was learning his heart was sick and he might need heart surgery. During those few weeks of testing and doctor visits for Michael, we learned that he needed a pacemaker.
I felt I HAD to keep Pee Wee alive because he IS Michael's love pup, Michael's shadow….
I Began Giving Pee Wee IV Fluids
I had to give Pee Wee IV fluids three times a week. The needle is huge. Three sticks of 10cc warm IV fluid to a Chihuahua who had to be muzzled and was crying. I also had to feed him a mash of KD diet WITH a feeding syringe (because he hated it), which would cause him to choke. I also had to give his pills mashed with water in a feeding syringe. That also would cause choking at times.
I Had To Find Another Answer!
I HAD to find a food he would eat and a different way to keep him alive with a a better quality of life._
Searching on the Internet I found many homemade foods and the University nutritionists offered help, but the one recommended to me wanted so much money and then extra $100 per recipe. ARE YOU KIDDING? How much money would we be able to spend on this sick little guy? I did not know if he would even eat their recipes.
All the articles I read said dogs with renal failure are picky and need lots of variety because THEY HAVE NO INTEREST IN EATING.
And then…I Found Dr. Harvey's
Well……….. I found a comment online about Dr. Harvey's and a blend he has where you add your own meat and how so many people were seeing great results.
I ordered my first 5-pound bag before Christmas.
He not only ate it, but he started to thrive.
The Dr. Harvey's Team Gave Me All The Help I Needed
I was COACHED by one of their specialists (LORI CARSCADDEN) who works with special needs clients. I gave her Pee Wee's weight and she taught me how to feed him and when to feed him.
The Improvement Was So Fast and So Amazing
We saw Pee Wee improve SO QUICKLY and to an almost shocking degree, that I can say he is healthier than he has been for probably 6-10 months ! ! ! ! ! ! ! ! !
He gets a B-12 shot from me every Monday, about 2/10 of a CC with an insulin size needle. No pain. Lots of gain!
He gets 1/3 of the protein he normally would eat. I chop his dry food, Dr Harvey's Canine Health, in a food processor so it is better digested. I use extra lean ground beef or GROUND skinless chicken thigh for his meat (which I grind). There is a reason for those two protein choices.
Dr. Harvey's and Dr. Retz Saved our Little Pee Wee's Life
Dogs with renal failure are often also anemic. I can tell when I forget to give the B-12 shot to him.
Dr. Harvey's and Dr. Colleen Retz saved little Pee Wee's Life
Every month since we have run blood tests to check his results. Every month he has improved.
ANYONE with a dog suffering from Renal Failure should at least talk to Dr. Harvey's staff about a possible RECIPE FOR SUCCESS.
Please Share This Information with Your Veterinarian
SHARE this information with your vet. I am sure you will be glad you did. Pee Wee has been on the diet for over 3 months and he is so happy! And so are we!
I see now, I see the proof that what you feed your dog makes a huge difference in their health.
Thank You From The Bottom of My Heart
We will be forever grateful for your help.
Sincerely yours,

Marilyn Neville
The Bollinger County Stray Project
---
Posted By
The Team at Dr. Harvey's
January 19, 2019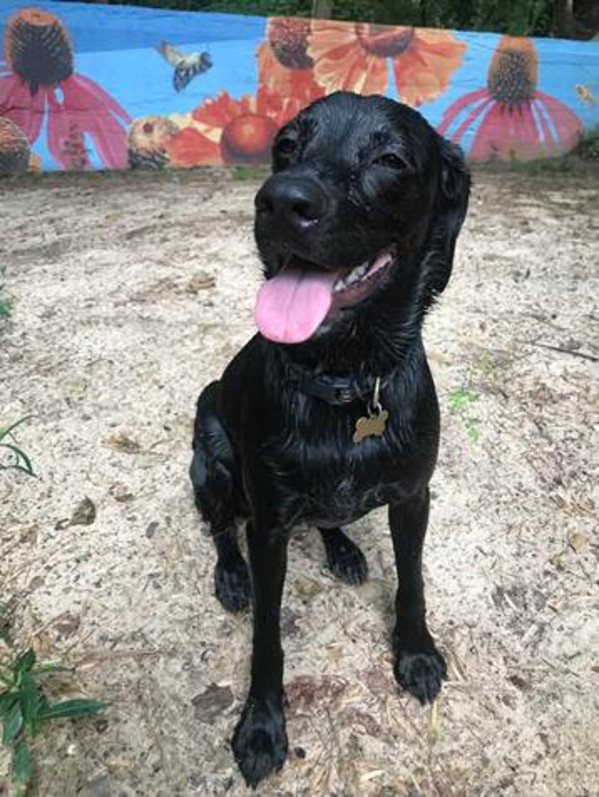 This Dog Mom is Sincerely Grateful
Dear Dr. Harvey & Team,
My dog Hampton and I want to send our sincere appreciation to you all for creating a dog food that truly has the best interest of a dog in mind.
I Tried Everything and I Mean Everything!
Hampton has suffered from chronic diarrhea since I adopted him over a year ago. I've tried everything, I mean EVERYTHING to help out Hamp – no dog food (prescription, "allergy free" or top-rated brand), medication or blood test solved the problem. Being health-conscious individual myself, I always had a feeling that homemade dog food was the way to go. After countless hours of research, I came across your brand, which I was happy to find takes out all of the guesswork associated with making your own dog food.
Diarrhea Gone!
Hampton has only been on the food for a few days and already his diarrhea is cured! I cannot even explain the feeling of joy I experienced when I saw for the first time since bringing him home a normal, healthy looking stool! I honestly didn't think it was possible – it really is a miracle!
Peace of Mind
Thank you all SO much for the tummy relief and peace of mind! I look forward to spreading the word to fellow puppy parents about this product.
Sincerely,
Nikki Ballweg & Hampton
---
Posted By
The Team at Dr. Harvey's
September 11, 2018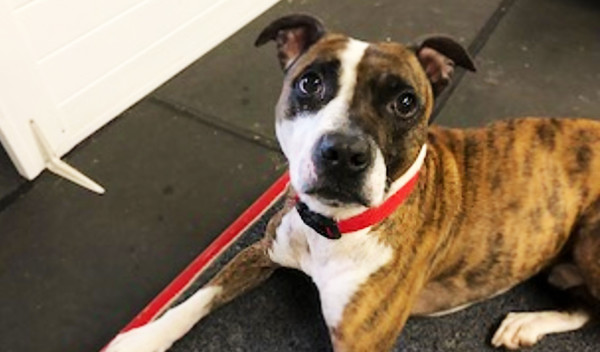 He Was Abandoned by his Owner
Bonham is a boxer/pit bull mix, approximately 7 years old.
I first met him about 3 1/2 years ago when his "then owner", was looking for some training help with separation anxiety. A very friendly dog with a ton of drive and not nearly enough stimulation to keep his mind occupied!
Long story short, Bonham's owner decided to move to Texas last December and leave him behind at the boarding kennel where I first met him. He was taken in officially by a Doberman rescue as a courtesy and I was his point of contact at the kennel.
His Digestion was a Very Big Problem
I kept getting reports from the staff that Bonham was having soft, loose & sometimes bloody stool. He would also vomit on outings we would go on, particularly in the car.
Two different fecal tests came back negative. All along I felt it was the food he was on which was kibble. Not the best or the worst. I also felt it was due to kennel stress, he had been there for 10 months!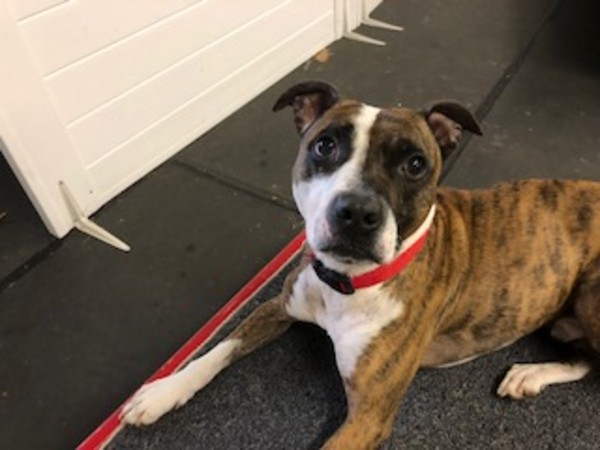 I Tried Everything and then…
Metronidazole & forti flora helped slightly & I put him on rice & ground meat. As soon as the kibble was added back in to his diet, his stool became loose again.
My friend Julie owns a holistic pet store called Doggy Dao & Cat's Meow & I always get great advice from her on nutrition. I asked her advice & she recommended Dr Harvey's.
I have to admit I didn't think of it myself but I should have. Years ago I had a Great Dane with inflammatory bowel disease & Dr Harvey's was a huge help getting Hagrid back on track with his digestive issues.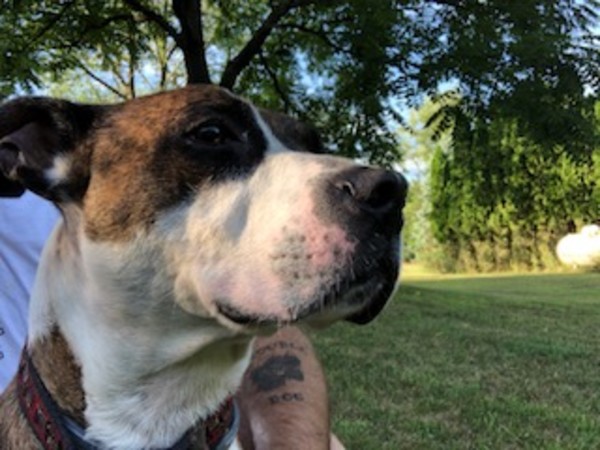 Canine Health was Recommended-The Results were Amazing!
I started Bonham on Dr Harvey's Canine Health on July 26th.
I can't believe the difference in Bonham's stool in a matter of only 6 days! It went from a loose, floppy, mucus like poop to picture perfect rock solid stool!
Bonham is Getting a New Home!
We are in the process of officially adopting Bonham & bringing him into our house to live with our other 4 dogs & 5 cats.
I can't thank you enough for the approach you take with your foods. I wish more companies did! Mostly Bonham thanks you for making his belly feel better!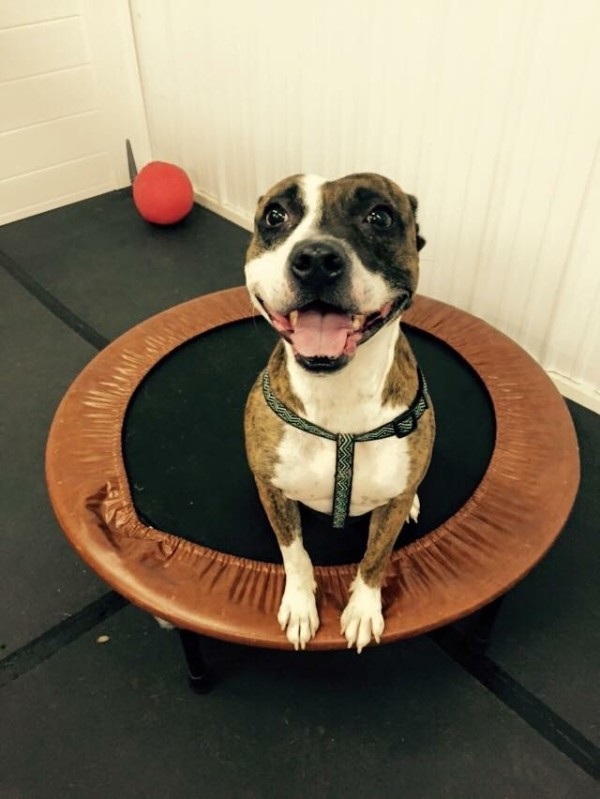 Happy Endings are the Best!
Thank you Dr Harvey & Staff!
Bonham & Bob Hafer!
---
Posted By
The Team at Dr. Harvey's
March 18, 2018
We Were Told To Prepare for the Worst
About a month ago my little girl became extremely sick with no warning signs, after visiting our local vet we discovered she was suffering from an inflamed liver, her kidney levels were extremely high, and she was suffering from pancreatitis. We were told to prepare for the worst being that she is 10 years old and most likely would not recover.
She Refused to Eat
After spending three days at the vets on IV fluid and medications we were allowed to bring her home but on a NF kibble diet and a ton of supplements and antibiotics. Things seemed better for a few days, but she refused to eat the hard-dry RX formula of food. For years we have fed her nothing but Blue Buffalo as I always had the perception that they were a quality food.
She Started to Relapse
After a few days of being home she started to relapse and started vomiting every time she ate and again we were told to keep feeding her the Rx diet and to prepare for the worst. I did not want to give up on my little girl, but I did not want to see her in pain either, after days of research I happened to come upon Dr. Harvey's website.
Then I Found Dr. Harvey's
I spent hours going over reviews on Amazon and Facebook and in a leap of faith I placed an order for Dr. Harvey's Canine Health Miracle Dog Food. It has been three weeks and I am happy to say that I have my little girl back, better than ever. She is her normal spunky self again thanks to Dr. Harvey's. I cannot begin to thank you for saving my Baby Girl. I truly believe if it was not for this amazing food she would not be with us today. We will continue on this diet and at this point we have stopped all the supplements the vet recommended and switched to Dr. Harvey's Kidney Health Supplement along with the Canine Health Miracle Dog Food.
Thank you for Saving My Baby Girl
I am happy to report that she is back to her old self with even more spunk then before. Thank You again for helping my little girl. Attached are a few pictures of my Baby Girl.

Baby Girl is a 10-year-old Doxin-West Highland mix, and we look forward to many happy years to come.

Thank You Dr. Harvey,
Timothy W. Gutliph
---
Posted By
The Team at Dr. Harvey's
February 9, 2017
This wonderful family wrote a heartfelt email to us asking us to share their success story. We loved hearing Henry's story and knowing that he is doing so well! Even after 30 years of teaching pet parents to make better choices, each story of a dog getting better with our food is wonderful and feels like a victory! We thank The Maged-Rubio Family for sharing Henry's story with us and now with you!
Henry is the Love of Our Life
Hello Dr. Harvey and Team,

I wanted to write to you to share our story, say thank you, and possibly find a way to use our story to help other loving dog guardians find their way to your products if they already haven't…
Our dog, Henry, is our first dog. He is a four-year-old male Brittany and the love of our lives… We do everything together from going on walks, to showing him competitively and doing agility.
Devastated with a Diagnosis of Kidney Disease
We have always taken the best care of him and were shocked one year ago when he was diagnosed with early stage kidney disease. We were frantic, consulted with anyone we could, looking for answers and hope. We did not know what to expect. We met with "alternative vets" and also specialists at one of the top veterinary hospitals in the country. All left us feeling disappointed with the recommendations they offered. When the specialist's recommendation was to put Henry on a major brand name, canned dog food, meant for late stage renal failure patients, we knew we had to do our own research.
We Searched and Searched for Answers
By scouring the internet for months, we were eventually led to Dr. Harvey. We were skeptical since Henry had always been a finicky eater… We called the company to ask some questions and were surprised when Dr. Harvey, himself, got on the phone! His unique brand of rationale and engagement persuaded us.
Picky Henry Loved the Food
The first feeding said everything, as Henry lapped his food up and probably would have eaten even more! We like that we control the protein that goes into his base mix and get it fresh weekly from the farm near our house. He eats like a king!
And Here's the Good News!
The best news yet is that, after 2 months eating only your food and the protein and oil we supply, Henry had his first set of completely normal labs! On paper, he does not have renal disease. We tell everyone we can about your brand.
We Want to Tell Everyone about Dr. Harvey's
Henry wants to be your "spokesdog". Thank you with all of our hearts.

With the most sincere of thanks,
The Maged-Rubio Family
PS. We have attached some pictures of Henry.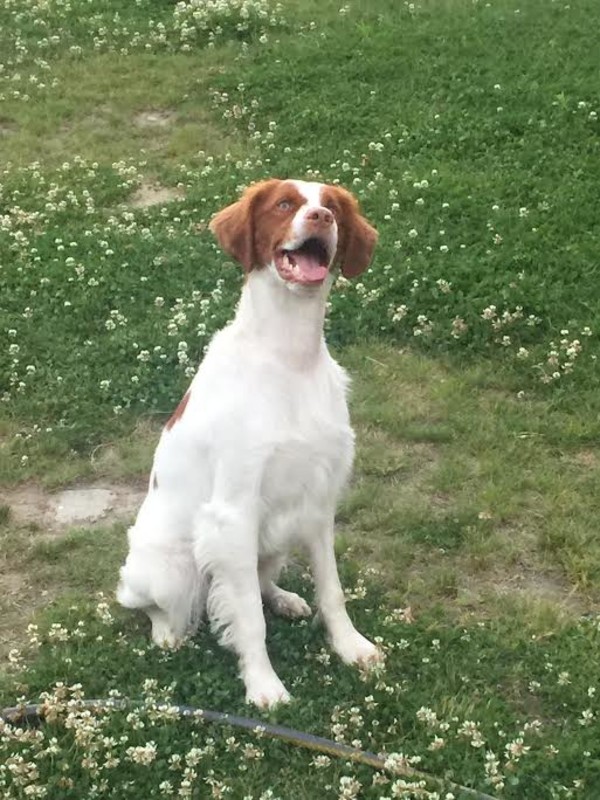 ---
Posted By
The Team at Dr. Harvey's
September 10, 2015
It Started with a Severe Stomach Upset
I am sending you this email to send praises about your Canine Health-Miracle Dog Food
My Maggie May started with a severe stomach upset in May of this year. I had her to the vet twice with this one incident that ended up being Colitis. It was horrible.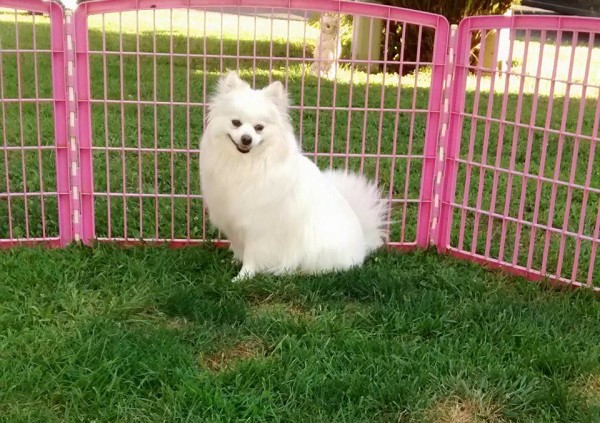 Nothing Was Helping
Two rounds of antibiotics and probiotics and it seemed like it just kept coming back. I have been a customer of Baron's K9 Country Store here in Bel Air, Maryland for 10 years. This is my second Pomeranian in those 10 and a half years. I had noticed her breath was a little stinky, especially in the mornings and also she had really bad brownish, orange tear stains, but I thought with her being white, it just came along with the territory of owning a white dog. When the stomach issue started I thought a stomach upset is not uncommon, but then the bloody diarrhea was cause for alarm and I took her to the vet.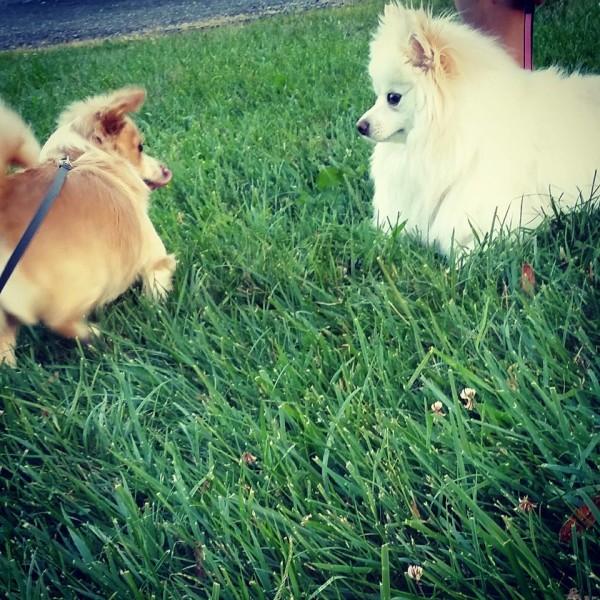 Her Colitis Cleared Up in 48 Hours!
Needless to say as soon as the antibiotics were done it started again so they resumed another course. I knew this was way too much antibiotics, but followed the instructions of my vet. In the meantime, I went to Baron's K-9, my local pet store, and mentioned what was going on. Karen, the salesperson, there recommended your food. She gave me samples and instructions. Maggie absolutely loved the food from the start and her Colitis cleared up within 48 hrs and we have not had any problems since!
No More Picky Eater, No More Bad Breath, Tear Stains Gone-Amazing!
She always picked at her food and sometimes wouldn't eat at all and now lets just say she looks forward to every meal. I break her portions down to in the morning and at night and she is one happy girl. Her whole demeanor changed and her coat got even prettier.
Her stinky breath is gone and I noticed her tear stains became clear. I've enclosed some pictures to show you. In one photo you can see her eyes are clear (after),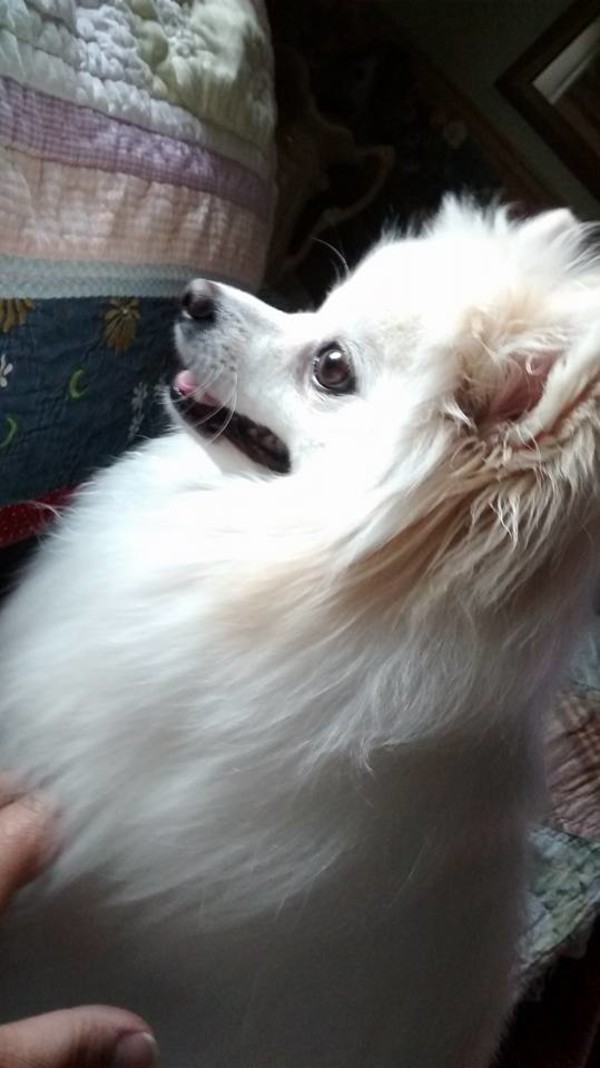 In the second photo you can see how her eyes looked with the tear stains before the new diet! (before)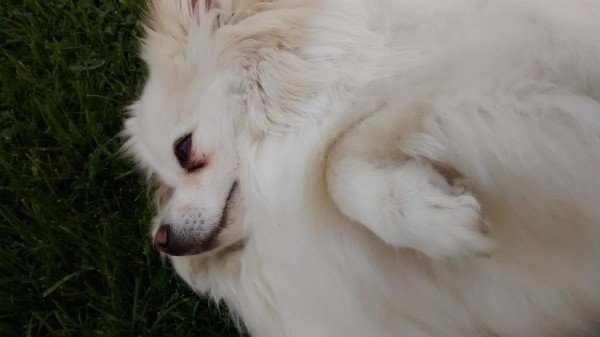 The Change is Truly a Miracle
I also bought her Dr. Harvey's Coconut Smiles and the Sweet Potate'r treats which are a major hit as well. I can't thank you enough for creating such a wonderful diet for dogs. I think yours is the best by far as far as the results I have seen before my own eyes. The change is truly a "miracle" and my girl is proof of that. Please know I recommend your products all the time. The preparation process is so easy and so well worth it for my dog to feel her very best. She is only 2 years and 7 months old and I want her to enjoy every minute of her life and be as healthy as possible. Thank you so much for your time in reading my story. I will be trying your shampoos and other products as well as I feel completely confident.
Truly Satisfied Customer,
Sheila Brown
---