Posted By
The Team at Dr. Harvey's
February 9, 2017
This wonderful family wrote a heartfelt email to us asking us to share their success story. We loved hearing Henry's story and knowing that he is doing so well! Even after 30 years of teaching pet parents to make better choices, each story of a dog getting better with our food is wonderful and feels like a victory! We thank The Maged-Rubio Family for sharing Henry's story with us and now with you!
Henry is the Love of Our Life
Hello Dr. Harvey and Team,

I wanted to write to you to share our story, say thank you, and possibly find a way to use our story to help other loving dog guardians find their way to your products if they already haven't…
Our dog, Henry, is our first dog. He is a four-year-old male Brittany and the love of our lives… We do everything together from going on walks, to showing him competitively and doing agility.
Devastated with a Diagnosis of Kidney Disease
We have always taken the best care of him and were shocked one year ago when he was diagnosed with early stage kidney disease. We were frantic, consulted with anyone we could, looking for answers and hope. We did not know what to expect. We met with "alternative vets" and also specialists at one of the top veterinary hospitals in the country. All left us feeling disappointed with the recommendations they offered. When the specialist's recommendation was to put Henry on a major brand name, canned dog food, meant for late stage renal failure patients, we knew we had to do our own research.
We Searched and Searched for Answers
By scouring the internet for months, we were eventually led to Dr. Harvey. We were skeptical since Henry had always been a finicky eater… We called the company to ask some questions and were surprised when Dr. Harvey, himself, got on the phone! His unique brand of rationale and engagement persuaded us.
Picky Henry Loved the Food
The first feeding said everything, as Henry lapped his food up and probably would have eaten even more! We like that we control the protein that goes into his base mix and get it fresh weekly from the farm near our house. He eats like a king!
And Here's the Good News!
The best news yet is that, after 2 months eating only your food and the protein and oil we supply, Henry had his first set of completely normal labs! On paper, he does not have renal disease. We tell everyone we can about your brand.
We Want to Tell Everyone about Dr. Harvey's
Henry wants to be your "spokesdog". Thank you with all of our hearts.

With the most sincere of thanks,
The Maged-Rubio Family
PS. We have attached some pictures of Henry.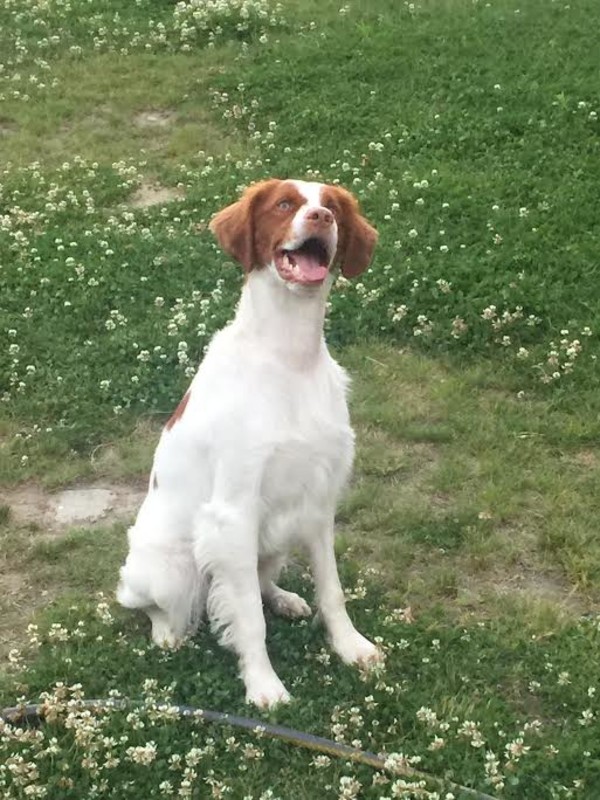 ---
Posted By
The Team at Dr. Harvey's
November 9, 2016
Thank you for your note!
First, I wanted to thank you for the note enclosed with the sample of Dr. Harvey's Canine Health. I was at my wit's end with Mac at that point and I appreciated the sentiment so before I even tried the sample, I went and purchased a 10-pound bag of Canine Health in the hopes that it would work!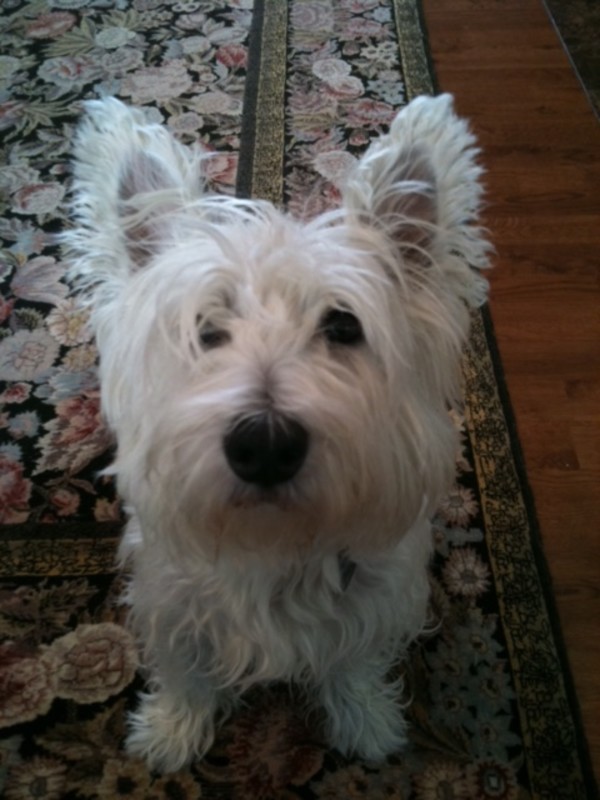 Kidney Diagnosis-Loose Stools
Since the diagnosis of Renal Disease, we've had our ups and downs. He's lost weight and he was only a 19-pound dog to start with. We give him fluids subcutaneously every other day and I had tried a homemade low phosphorus diet mixed with the Prescription Low Residue, which worked for a little bit, but he was still having problems with a loose stool and pooping in the house. On the good news side, with the fluids and the diet his kidney numbers came down. They were still not within normal range but they were better.
My goals are to first get a solid stool and then try to get more weight on him without impacting the kidney numbers.
Finally!
I switched him to Canine Health (without the protein or oil) last Thursday and I'm very happy to say that since Sunday, he's had a solid stool.
(My husband and I only seem to talk about the dog's poop anymore! ☺) He loves the food and can't wait for me to put it down, so we have no problem with him eating. He actually barks at me to hurry up and get his food!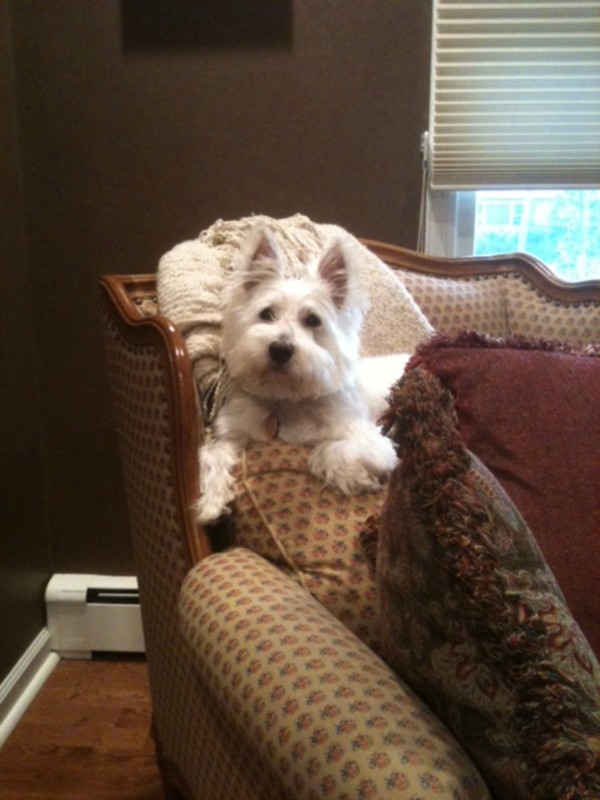 Now that I have that solid stool I'm going to see about introducing the oil and protein to the Canine Health and then try to get him off the low residue entirely.
Thank you!
Thank you so much for your interest. And again, thank you for your initial note with the sample of Canine Health, it really meant a lot to me.
Sincerely, Joanne Powers
PS…
I also wanted to mention that MacTavish seems to have more energy this past week, and I'm chalking it up to Dr. Harvey's!
You Can Get A Trial Size Too!
For More Information and To Order Your Trial Size, Click Here!
---
Posted By
The Team at Dr. Harvey's
October 13, 2016
In her own words…Thank you Rachel, for sharing Swannie's story with us.
I Was So Glad to Find Your Food
I am happy to share my dog's story on your website. It was the stories on your site and on Amazon that inspired me to give your food a try.
The stories I read on Dr. Harvey's site gave me hope. Since my goal was to get her well, the idea of feeding her a fresh, wholesome diet made more sense to me than feeding the canned prescription food.
Swannie was Diagnosed with Early Signs of Kidney Failure
My 13-year-old Corgi, Swannie, started showing early signs of kidney failure last spring. By the end of the summer, her kidney values were elevated enough to prompt my vet to recommend a change in her diet. The vet suggested a prescription food and I followed his advice. The moment I opened the first can I knew that particular food was going to cause more harm than good and began searching online for an alternative.
We Saw the Difference in Short Time
After only 8 weeks eating Dr. Harvey's Canine Health, Swannie's blood work showed no signs of kidney failure. In fact, my vet said he saw nothing on the report that caused him any concern.
Thank You Dr. Harvey's!
My girl has always been a great eater but now she absolutely loves her food. And I love knowing that I'm providing her with a diet that is making her feel better, giving her more energy, and giving us more time with her. I can't thank Dr. Harvey's enough for providing this life-giving food.

Sincerely yours,

Rachel Powers and Swannie

For More Information and To Order Your Trial Size, Click Here!
---
Posted By
The Team at Dr. Harvey's
September 20, 2016
The wonderful Julie Payne hopes no pet parent ever has to go through what she has with Star, her senior Chihuahua, and her love. Julie first posted this on her Instagram account and then sent us the story of her journey with Star. She found a solution to help her fur baby and wanted to share her experience with other pet parents. Here is her story in her own words.
For More Information and To Order Your Trial Size, Click Here!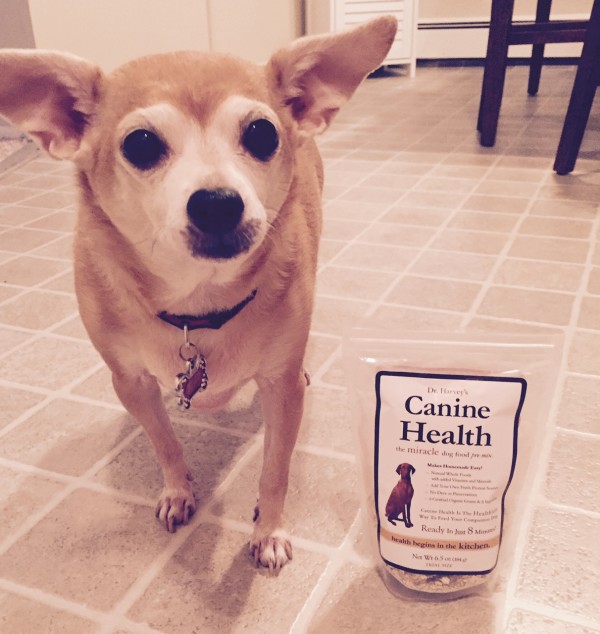 She Slowly Stopped Eating.
This is the story of my journey and I am telling it for other fur parents who may be in my situation. My dog, Star, is Chihuahua and is almost 14 years old and was diagnosed with kidney disease about a month ago. She slowly stopped eating and I felt like she was quickly starting to take a turn for the worse.
I Tried 6 Different Brands of Food. She turned everything down!
Days went by with her eating close to nothing and I bought about 6 different brands of dog food trying to support her new diet plan and she wasn't interested in anything at all, not her old food or new. I was completely devastated and desperate. I spent long periods of time in multiple pet supply stores looking for anything that could give her a balanced meal that she would eat. She turned everything down. I spent hours on the Internet looking for a solution and decided I was going to attempt to make her homemade dog food.
Then I Found Dr. Harvey's-I Was Skeptical…
That's when I found Dr. Harvey's website and found a dog food pre-mix, Canine Health that you just add water, oil, and home-cooked protein to and your dog will have their homemade dog food. Skeptical, since Star refused to eat anything at this point, I still ordered the free trial bag of Canine Health which the website recommended for dogs battling kidney disease.
I Started to Cry Watching Her Eat! I'd Do Anything For My Best Friend.
I prepared her food and put her bowl down and started to cry as I watched my dog eat from her bowl alone without me hand feeding her each piece with praise for the first time in about two weeks. I know it's not a cure for her disease but within days her entire behavior went from weak and sad to energetic and excited about meals.
Within Days Her Behavior Went from Weak and Sad to Energetic & Excited About Meals.
This food, Canine Health is made with fresh real ingredients like oats, carrots, and peas and gives her a well-balanced meal. It does cost more and requires more work than throwing kibble in a bowl but I'd do anything to have extra time with my best friend.
You Can Get a Trial Size Too!
For More Information and To Order Your Trial Size, Click Here!
---
Posted By
The Team at Dr. Harvey's
December 4, 2015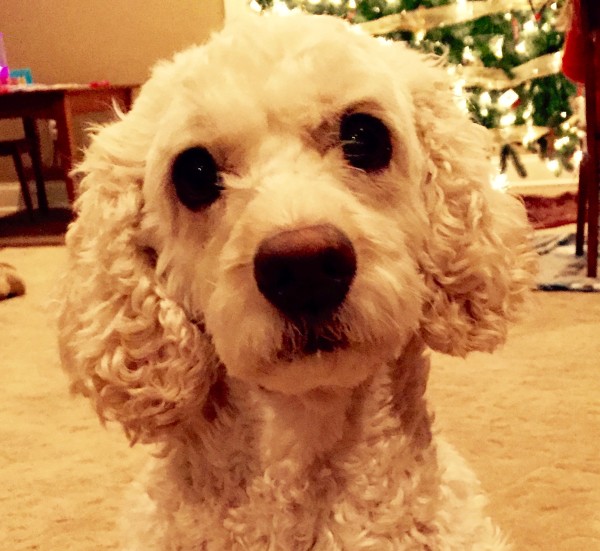 Dog mom, Amy Colella wrote to say thanks for helping her beautiful dog, Toby. We could not be happier that he is doing so well. We wanted to share her story of Toby's journey. We know that other pet parents are searching for answers to find health for their companions and we hope that by sharing these stories they will find the solutions that they need. Here is Toby's story in Amy's own words.
We heard the dreaded words, "Early Kidney Disease"
Toby is our 11 year old Cockapoo. In October of 2015, Toby had blood work done to check an elevated calcium level from the is previous lab work in March. Well, that re-check of the calcium turned into concern over his liver and kidney function. I was told to bring him that week for an ultrasound and urinalysis. The ultrasound didn't show much, however given his lab values and urinalysis I was told he had early kidney disease and should put him on a "kidney diet".
We Were Feeding "Premium" Kibble
For 11+ years I had fed this dog "premium" kibble and now I was presented with one option… give him a different kibble with lower protein and phosphate that was definitely NOT "premium".
My Research Took Me to Dr. Harvey's
In doing my own research online, I came across Dr. Harvey's. The next morning I called and spoke with a representative at Dr. Harvey's and then spoke with Dr. Harvey himself. He guided me on which food would work best and suggested a few supplements to add as well.
I Noticed the Change in Just Days!
Toby has been eating Veg-to-Bowl for about 7 weeks. I noticed significant changes within days. He was no longer licking his paws constantly and he had much more energy!
The Vet Says No More Kidney Diet Needed!
Toby returned for blood work today and his labs were back to normal ranges!!!!
Our veterinarian actually said he no longer needed a "kidney" diet.
My other dog Duncan is enjoying Dr. Harvey's as well. Duncan would walk away from the "premium" kibble and now he sits in the kitchen just waiting for his food.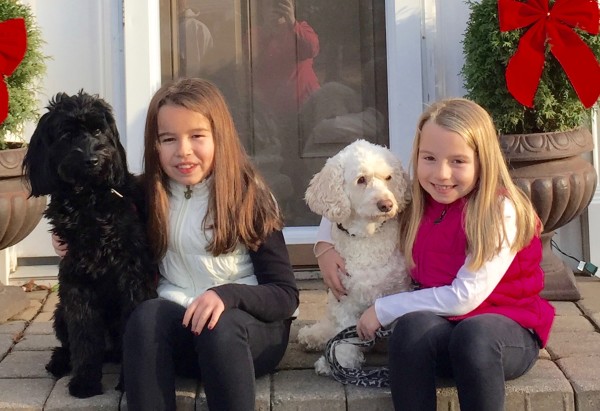 Thank you Dr. Harvey and team!
The Colella Family
---
Posted By
The Team at Dr. Harvey's
September 29, 2015
We are a Solutions Company
It is actually overwhelming how many stories we have heard from frightened pet parents looking for a solution to help their companion. Over the 30 years that we have been helping dogs with health problems through diet and nutrition, we have become known as the solutions company. We are the place where many guardians turn for a solution to help their companion regain their health and live a long and healthy life.
Kidney Problems-Solutions and Prevention
Unfortunately, one of the most frequently asked questions we receive concerns dogs with kidney problems. This is particularly sad, as we know that so many of these problems could have been avoided with proper nutrition. Over the many years that we have been helping dogs with kidney problems we have had many success stories. Some of the stories are so compelling that we have shared them with you in hopes that these successes would help other pet parents to discover a solution that will help their companion.
Kobe's Story-
A Young Dog with Kidney Problems
Normal Blood Work After Just 3 Weeks
Kobe had just turned 1 year-old, and had kidney disease! We were told about Dr. Harvey. So we sent an email, and we were told to please contact Dr. Harvey directly. We have spoken to Dr. Harvey many times on the phone and with his help and suggestion to put Kobe on Canine Health-The Miracle Dog Food, cooked protein, and oil, Kobe is doing great. Not only does Kobe love his new food, it's so very healthy for him.
---