Posted By
The Team at Dr. Harvey's
June 11, 2020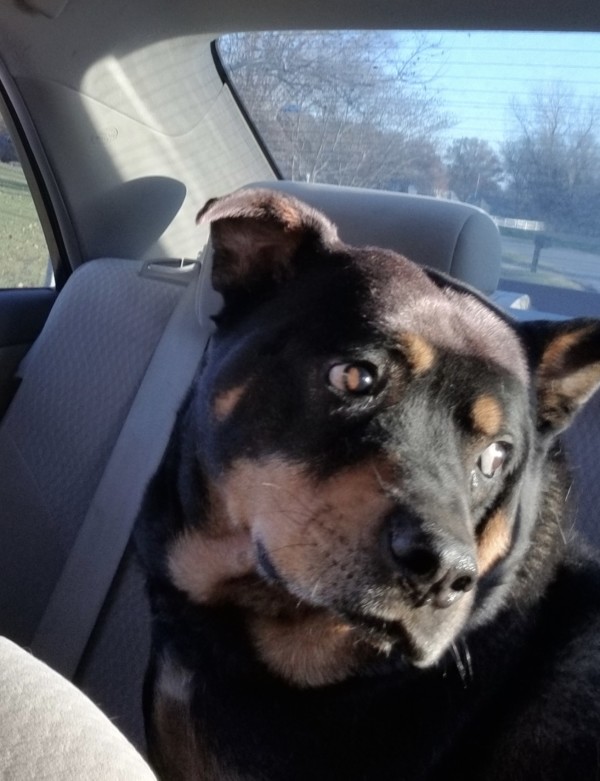 Max and Paul Both Needed Help
Dr. Harvey's is amazing! My dogs go nuts at mealtime now. I have two on Paradigm and the rest on Canine Health. My two on Paradigm are Paul and Max. Paul (Super Dog-below)

recently had a tumor removed and the biopsy said it was cancerous. It was caught early and localized, so thankfully surgery was all he needed.
I Did My Research to Find an Answer
Since doing research and reading other pet parents' stories, I learned Paradigm is good to feed dogs with that diagnosis. I want to do everything I can to prevent anything else from popping up! I know nutrition is crucial to their health!
Max was Diagnosed with Diabetes
Max is a rescued Rottweiler who survived heartworm treatment as a puppy, then last year was diagnosed with diabetes. Two months ago, he diagnosed with Cushing's. He can't seem to catch a break! We could not get his blood sugar under control until the past two weeks, when we began Dr Harvey's. On Paradigm (great for diabetes, too) and his numbers are literally half of what they were. He's happier and gets super excited when I'm preparing his meal.
Vet Approved and Less Insulin
He's already showing more alertness and energy! He finishes transitioning from kibble (I went slow since he has chronic conditions) to only Paradigm tomorrow, so when it's Paradigm only, I'm sure it will go down even more. His doctor (who approved this diet) wants me to do a glucose curve the end of the week because he said he won't need as much insulin! Yay!
We Are So Grateful and Had to Share
Thank you, Dr Harvey! This food makes my fur babies feel good and happy and I feel like I'm doing everything I can to keep them healthy and with me longer!
Love, Laura, Max and Paul
---