Posted By
The Team at Dr. Harvey's
November 28, 2017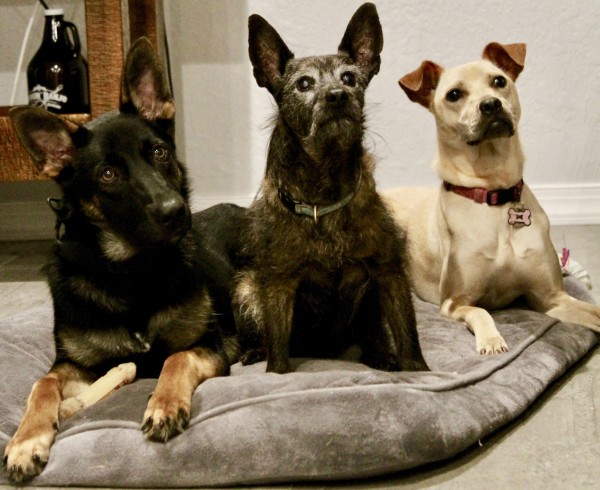 He Got Better Practically Overnight!
Almost 20 days into your food recommendations and liver support and CoEnzymeQ10, Tigger practically changed overnight. He is eating well. He loves the diet and is acting like a young dog even ready to start walking with me again. I am just so thankful for your help. He's my best friend and buddy.
My Tigger-A Fearful Boat Dog
Tigger was 6 1/2 months old when I rescued him. He was a typical terrier handful. During his first 9 years as a boat dog, I was excited he could read the the waters and loved to ride the bow as if he was surfing watching for big waves to hit the bow, looking for the schools of dolphins or the dreaded swans. You see, when he first met a swan it was a big white bird and it attacked him as we walked down on the dock ,after that every big white roundish thing he was fearful of and there are huge white fenders hanging on almost every boat we pass.

He Developed a Cough that Baffled the Vet
He started on Dr. Harvey's food as a puppy, I had lost too many animal friends to health problems and just knew it was going to be better for a youngster to eat healthy. He also had calming herbs that helped with his fears. He had been abused badly before I rescued him.
As time went on it became difficult for me to store the food on a boat and we switched to kibble, but as Tigger aged he developed a cough. The doctors were baffled and finally I just realized he seemed to be worse when seasons changed and I had a feeling grains may be a trigger as well for his cough.
Dr. Harvey to the Rescue
I decided to try Dr Harvey's food again and when I called to ask if he had a supplement for coughs, Dr. Harvey got right on the phone. He listened while I explained Tiggers medical history and suggested blood work to have done at my vets and to send results to him. Dr. Harvey called me back as soon as he read the reports and advised me on feeding and supplements with in a few days Tigger was responding and prancing around like a puppy happy.
He had been on 2-4 medications and coughing all night long as well and not sleeping well because I think is tummy was hurting him he vomited often.After a
Whole month treating his liver and feeding him Veg-to-Bowl as directed by Dr Harvey. He is stronger sleeps all night and NO MORE COUGH.
.
Dog Whisperer
Dr.Harvey cares. He is dedicated and knowledgeable in a field that is so difficult we can tell our doctors how we feel, but out pets can't.
I think Dr Harvey can talk to the animals just like the story goes.
So Thankful to Have My Best Friend Healthy Again
Tigger is 17 years old and is my rock. He knows when I am sad and stays by my side when I am down or not feeling well. Now I can do that for him because of Dr Harvey's.
I will take him down to the docks today his nose will lift to the sky as he smells the sea air and we will sit and look for the dolphins and even the dreaded white swans. s we can enjoy all of our years together with friends and life on a boat.
---
Posted By
The Team at Dr. Harvey's
October 28, 2015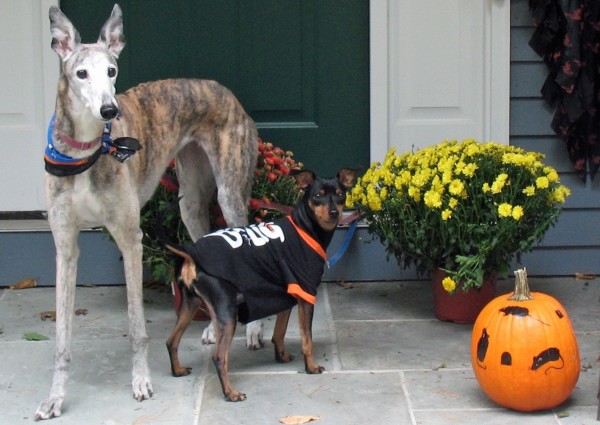 Dear Dr. Harvey,
I spoke with you on the phone a couple of months ago, about my Greyhound, Evie. We were trying to figure out whether or not she was developing Cushings Disease. We did one test and it was really a false positive. I had started her on Dr. Harvey's Canine Health-The Miracle Dog Food. My husband and I had already started seeing a difference in Evie. She was not as obsessed with drinking so much water.
The Medicine Did Not Help-But the Food Did!
My vet did give us medicine for Cushing's, which you told me to go ahead and try. You also told me to give her CoEnzymeQ10, which I did. We gave her the medicine for one month, and really saw no difference. The biggest difference in her, is your dog food plus the CoEnzymeQ10.
She is Back to Her Old Self
Evie has done remarkably well on your food. She is back to her old self at 14 years old. She went from not wanting to eat, snubbing all dog food to eat enthusiastically. She was initially apprehensive about Dr. Harveys. She now waits as I prepare her food. She is drinking normal again, and is always looking for food. She has put weight back on and her coat is beautiful. I can't wait for my vet to see her.
Now We are Feeding Canine Health to our MIn Pin too!
We also have a Miniature Pinscher, Rucker, who is 5 years old. He loves Dr. Harvey's too and his black coat shines!
Thank you so much for speaking with me. I am a dental hygienist and I tell all my patients who have pets about Dr. Harvey's Miracle Dog Food.
If I Had Only Known…
I wish I knew about your food for my past Greyhounds. I truly believe Evie will be our first greyhound to make it to 15 years old in good health.
No more processed dog food in my house!
Thank you again!
Sincerely,
The Dwyers
---