Posted By
The Team at Dr. Harvey's
October 28, 2015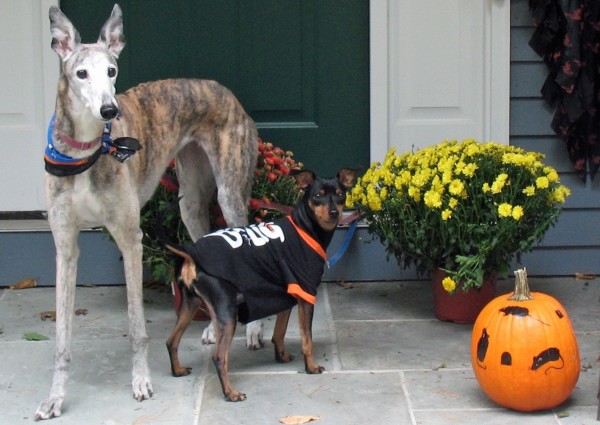 Dear Dr. Harvey,
I spoke with you on the phone a couple of months ago, about my Greyhound, Evie. We were trying to figure out whether or not she was developing Cushings Disease. We did one test and it was really a false positive. I had started her on Dr. Harvey's Canine Health-The Miracle Dog Food. My husband and I had already started seeing a difference in Evie. She was not as obsessed with drinking so much water.
The Medicine Did Not Help-But the Food Did!
My vet did give us medicine for Cushing's, which you told me to go ahead and try. You also told me to give her CoEnzymeQ10, which I did. We gave her the medicine for one month, and really saw no difference. The biggest difference in her, is your dog food plus the CoEnzymeQ10.
She is Back to Her Old Self
Evie has done remarkably well on your food. She is back to her old self at 14 years old. She went from not wanting to eat, snubbing all dog food to eat enthusiastically. She was initially apprehensive about Dr. Harveys. She now waits as I prepare her food. She is drinking normal again, and is always looking for food. She has put weight back on and her coat is beautiful. I can't wait for my vet to see her.
Now We are Feeding Canine Health to our MIn Pin too!
We also have a Miniature Pinscher, Rucker, who is 5 years old. He loves Dr. Harvey's too and his black coat shines!
Thank you so much for speaking with me. I am a dental hygienist and I tell all my patients who have pets about Dr. Harvey's Miracle Dog Food.
If I Had Only Known…
I wish I knew about your food for my past Greyhounds. I truly believe Evie will be our first greyhound to make it to 15 years old in good health.
No more processed dog food in my house!
Thank you again!
Sincerely,
The Dwyers
---