Posted By
The Team at Dr. Harvey's
September 24, 2019
Hello,
I would like to tell you my dog Penny's cancer success story:
Penny Was Diagnosed with Osteosarcoma
My rescue dog, Penny, was diagnosed with osteosarcoma in mid 2018. It is a very aggressive cancer that usually has a poor prognosis. We opted for amputation to alleviate the pain, but did not want to do chemo or radiation.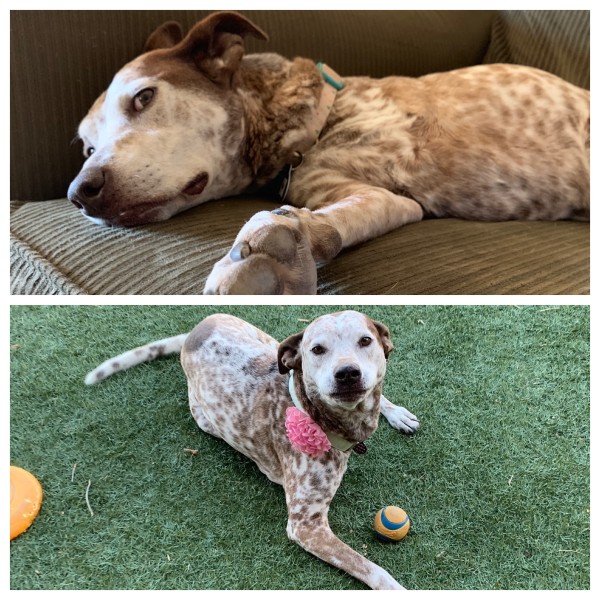 Fortunately, We Found Paradigm
We were introduced to Paradigm the day of her diagnosis by a local pet store associate and have used it ever since. We have also recently added in Veg-to-Bowl as well. This along with specific supplements for cancer and detox, a raw food diet, and acupuncture we have done a total holistic approach for her cancer treatment.
She Was Given Only 2-3 Months to Live
Well let me tell you-the vets gave us 2-3 months at most but here she is over a year later! She is happy and checks out healthy at the vet with all lab work and x-rays. The general vet as well as the oncologist are in awe every time they see her. And she will be celebrating her 9th birthday next week! I am so thankful for Paradigm and all of the Dr. Harvey's formulas. I tell as many people as I can about your products and Penny's story. She and our 6 other animals will continue to eat them every single day!
I Am So Thankful for Dr. Harvey's Formulas
Sincerely,
April Polichette
---
Posted By
The Team at Dr. Harvey's
March 3, 2019
Madeline was Diagnosed with Colon Cancer
Dear Dr. Harvey,
I have been meaning to post my experience with my dog, Madeline for a few months now. The story just keeps getting better – so that is a good thing.
For all of your current customers and anyone pondering whether or not to begin using Dr. Harvey's food for "companion" animals – don't waste another minute – go for
It!! Madeline was diagnosed with colon cancer in late July, 2017.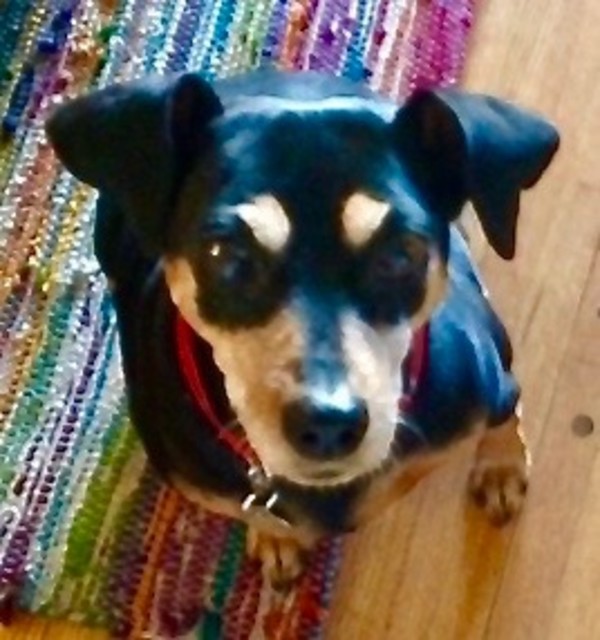 She Had Lost So Much Weight
I took her to a vet specializing in oncology and found out that she was going to need an operation.
Madeline was operated on August 30, 2017. Dr. Tony Cambridge of Veterinary Surgical Specialists operated on her. Madeline had been weighing about 20-21 pounds – a little
Chubby for her size – although she is bigger than most Miniature Pinschers — she had been dumped in my neighborhood in 2008 with cataracts on both eyes – totally blind.
I tried to find her owners for a couple of months – but to no avail – I had already become attached thus I had her cataracts removed by Eyecare for Animals in Tustin, CA. in 2008.
My vet estimated Madeline's age at that time as around 4 or 5. She was always a very active dog and quite comical.
I Thought I Was Feeding Her A Healthy Diet
I fed her primarily a "high end kibble" a brand that I had always heard was the highest quality of the dry dog food. I did give her chicken as treats and Charley Bear treats from time to time. In early 2017 she started losing weight. I thought she needed to lose some weight and I had been more careful in her feeding as many times she would finish her food and then go and finish my other dog's food! So, I had started to monitor that behavior. I thought at first that was the reason she was losing weight. I started noticing in late spring that she was straining when trying to have a bowel movement. By late June or early July, 2017 she was walking like a little crab all bent over and she only weighed 12.5 pounds.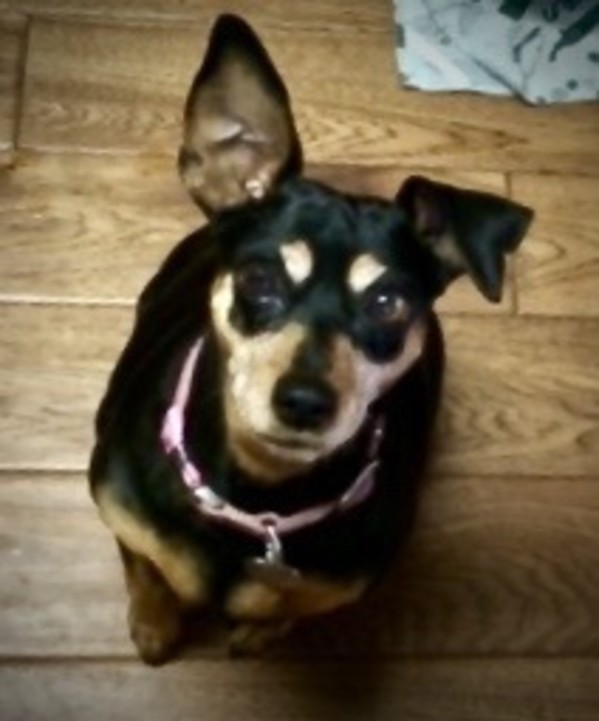 My Vet Told Me Madeline was on the Way Out
OK – so she had the operation and Dr. Cambridge advised me that it had spread to one of her lymph nodes and in his experience the cancer would return in 4-6 months. The vets had offered follow-up treatment – chemo (which had no history of curing colon cancer in animals).
I decided to try to find a natural remedy as I thought she was too old to go through chemo and all of that – plus she was so skinny. I should've taken a picture of her
at that time so you could see how she looked – it was pitiful and my normal veterinarian said Madeline was on her way out.
Enter Dr. Harvey
I forget how found him but it was while browsing on the internet. When I noticed Dr. Harvey's website -
I started reading all the testimonials. I couldn't believe how many testimonials there were. I was hopeful. I noticed that Dr Harvey would even call you if you needed to talk to him.
So, I called Dr. Harvey and he called me back and gave me some direction. He also encouraged me to read up on ketogenic diets and cancer. I started feeding Madeline Paradigm in September 2017 along with the recommended amount of high quality protein (organic, pasture raised and wild fish along with Organic hemp oil or coconut oil). I did not stray from that diet at all – I was very disciplined about it and still am. Her weight steadily increased and she quit walking like a little crab.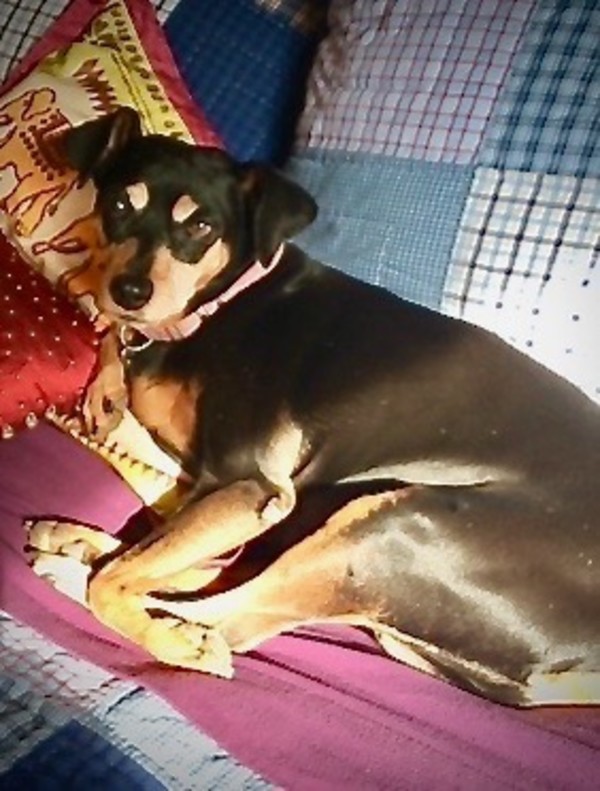 My Vet Was Totally Amazed at What He Saw
August 30, 2018 I took her back to see Dr. Cambridge and he was amazed. As he had told me that nothing was going to cure Madeline. I also told him in detail what I was feeding her and all about Dr Harvey – -of course the vets think I'm a little zealous about it but I could care less. The picture below taken a couple of weeks ago, is Madeline feasting on 1 scoop of Paradigm and 1 scoop of Veg to Bowl and she still loves it.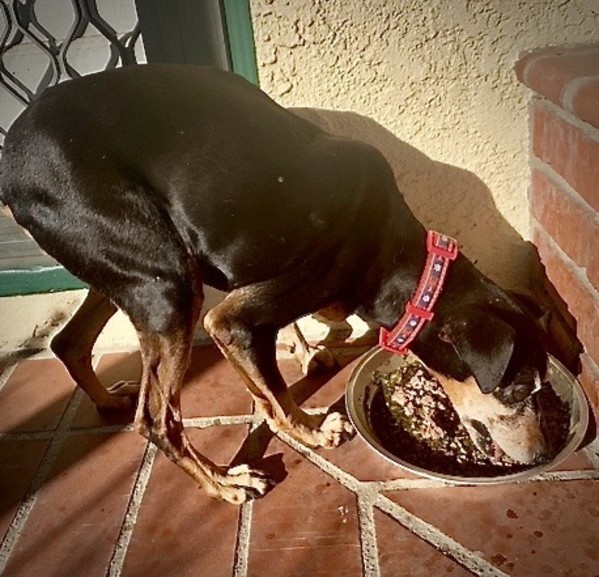 She was strictly on Paradigm for over 1 year – about 3 months ago she seemed to want a little change – so I started mixing Paradigm and Veg-to-Bowl. (I consulted with Dr. Harvey about this.) I promised Dr Cambridge I would see him at the 2 year mark which will come up this August. I don't want to jinx it, but I am totally confident that we will make that August appointment. Madeline is pretty much blind and deaf at this point – so I think she must be at least 15 or 16 years old.
But her poops are amazing – no straining and she eliminates about 4 times daily. She is old so I know she won't last forever but she has a great appetite – she has control
of her basic functions – (no accidents in the house) and she is a happy old dog.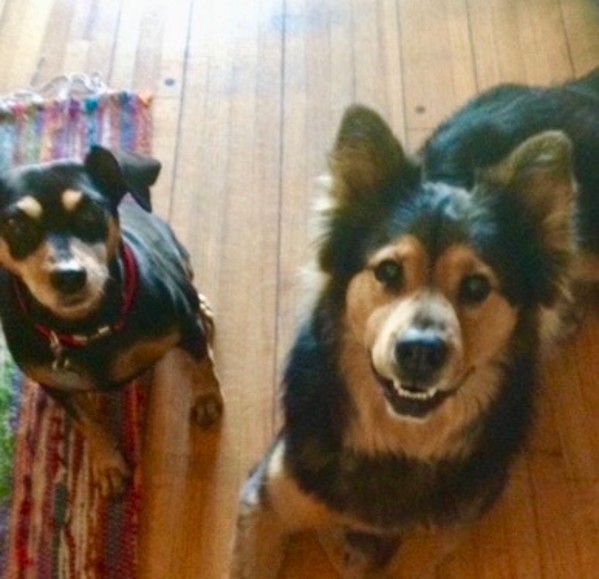 Thank You Dr. Harvey!
I cannot say enough about Dr Harvey. I have spoken to him several times and he always calls me back and his staff is also very friendly and helpful. I started this journey with a little hope but being a Cancer Tumor Registrar myself I know if a lymph node is involved, then the cancer is almost sure to return with a vengeance. But after 1 year and 6 months Madeline is cancer free. Thank you, Dr.Harvey for your years of research and your dedication to our beautiful pets.
Sincerely yours,
Donna Betts and Madeline
---
Posted By
The Team at Dr. Harvey's
April 22, 2018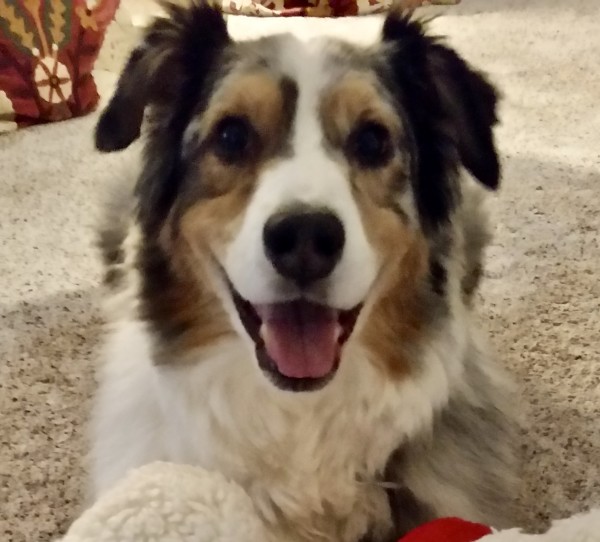 Thank you
I just wanted to thank you for getting the Paradigm shipped to us so quickly. We were able to continue feeding it to our Smokey without interruption.
Our Smokey Has Liver Cancer
Smokey is our 12 1/2-year-old Australian Shepherd. In December, he was diagnosed with liver cancer and estimated that he would live 6 months. We have been trying different high protein low carb foods since then trying to control the cancer growth. He has been having bouts of diarrhea which we suspect are related to the liver issues.
Our Vet Recommended Paradigm
About a month ago, I contacted our vet, and I told her I was ready to start cooking for our boy. She carries Paradigm and suggested that we try it.
His Stomach Calmed Down
The results were almost instant. Stomach calmed down, large healthy stools and we stopped the metronidazole. We mix it with ground sirloin for the protein (I cook the sirloin) and olive oil. He absolutely loves it.
We know that our days with our boy are few, but your food mix has made all the difference for his last few months with us. When our next furry friend comes along, we will definitely look at what products of yours we should use from the very beginning.
Thanks again -

Debbie Fairfax
Indiana
---
Posted By
The Team at Dr. Harvey's
September 26, 2017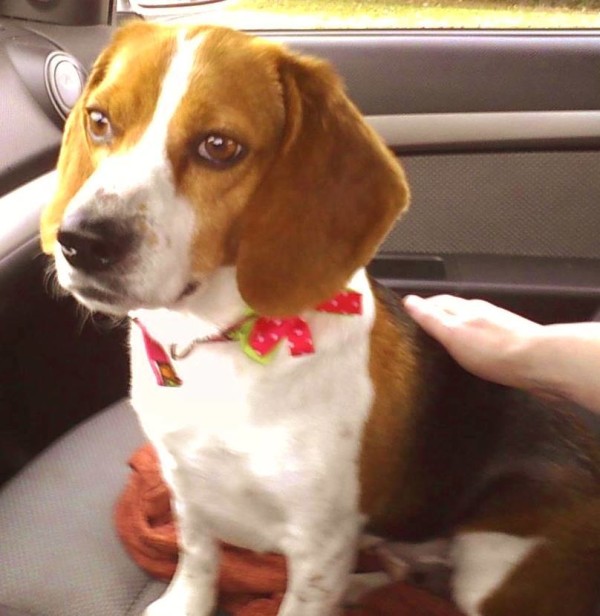 Meet Karma
Meet Karma, our 4-year-old rescue beagle.  We rescued Karma 2 years ago after someone hit her & left her to die on the side of the road.  By the time someone found her, her broken hip had already started to heal.  Once we rescued her, we found out she had heart worms.  It was heart breaking to watch her go through treatments.
It took her a very long-time stop being afraid of shadows from lamps.  She's come so far over the last 2 years & she's grown into the sweetest dog.  
And Then…Aggressive Breast Cancer
My husband & I moved to Charleston, SC from Wilmington, NC four months ago. Two weeks after we moved, Karma got a very aggressive form of breast cancer.  We gave her a bath one night & felt no abnormalities.  The next day she had a 3″ × 1″ area on her belly that had numerous malignant tumors.  We were devastated.  It literally happened over night.  She had absolutely no symptoms & if anything, she was the happiest she's ever been.   Given her young age & lack of symptoms, we agreed to pursue treatment which we knew would most likely be surgery.
We took her to a walk-in clinic & the second the vet saw the tumors she said we needed to operate ASAP.  She recommended a local vet that she knew personally that had more affordable prices.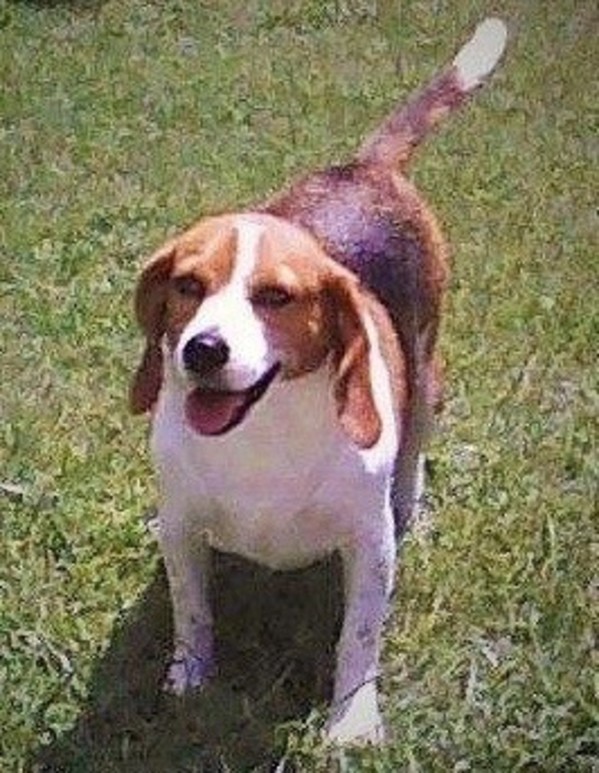 We Were Devastated
We got Karma an appointment 2 days later and the vet said that we literally caught it as fast as we could & she was able to perform surgery on Karma the following day. 
During this time, I researched what causes cancer & how cancer cells grow.  We were feeding her Blue Buffalo because we thought it was a good brand.  But then I learned more than I cared to about processed food & realized that if there's anything I can do to help her get better it is to change what she eats & get her exercising.
We Did Our Research
I started researching recipes & came across Dr. Harvey's new Paradigm food.  I was so happy to find a product with actual healthy food & no preservatives.  I love everything about this product.
Karma's been on her new healthy living & diet with Paradigm for almost 2 months now. *She absolutely loves this food & I love cooking it for her.*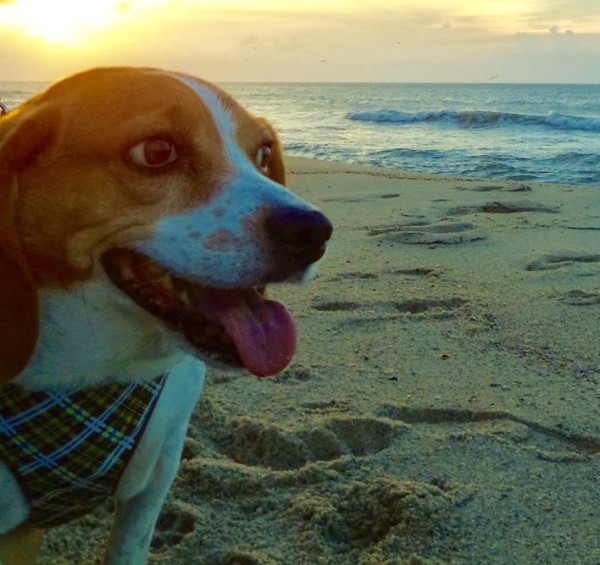 She Is Doing So Well Now
She went to the vet a couple weeks ago & she even lost 2 pounds!  The vet was very impressed with how well Karma is doing. :)
We love Dr. Harvey's & Paradigm food!
Thank you so much,
Tavia Pyatt  and Karma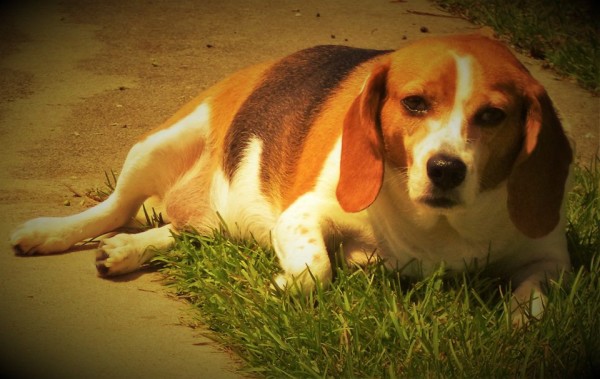 ---
Posted By
The Team at Dr. Harvey's
April 30, 2017
I Had To Write to You
Good Morning, I wanted to write to you and tell you… Thanks for EVERYTHING!
Dr. Harvey has been helping my Chadwick and I really appreciate every moment of his time. I have never had an experience quite like it, we have been blessed with great vets, but Dr. Harvey is more than that he is a great human being who really cares. Chadwick has been eating the Fine Ground Veg-to-Bowl for about a month, to say he is picky is an understatement.
Chadwick Loves the Food!
He LOVES Dr. Harvey's Fine Ground Veg-to-Bowl! Chadwick is 11 years old and a two-time cancer survivor and has had some kidney issues and is now battling some liver function issues. His kidney issues were quickly rectified with Dr. Harvey's and I know we will also get to the bottom of his liver issues with Dr. Harvey's help.
You Are Always There for Me
Dr. Harvey is always there to speak with me and calm me down and we couldn't be more grateful for his products and his guidance. I am looking forward to trying the new Paradigm food as well :)
Thanks so very much,
Kristen H. Zachariev and Chadwick
---
Posted By
The Team at Dr. Harvey's
February 23, 2017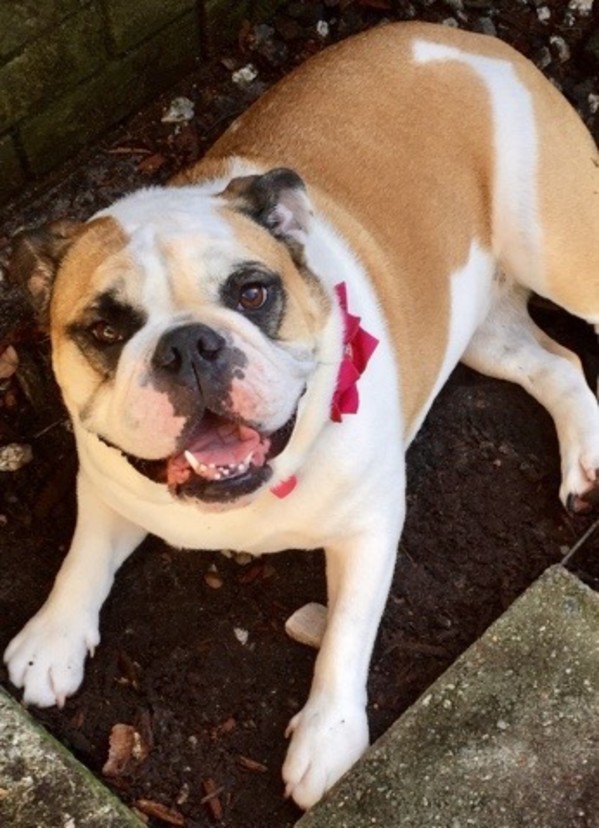 It is our great joy and indeed our mission to help pet parents to help their companion animals. Happily, much of the time we are able to help animals recapture their health and maintain wellness. Pet parents are always very grateful, especially when they have spoken directly to Dr. Harvey or our staff and have felt the love that we feel for their animals. When animals get better, we love to hear the success stories and we are alway pleased to hear that we have touched the lives of a guardian and their beloved furbaby. But sometimes we cannot help. What happens then? That was the case with Winnie Mae, whose mom, Leslie, reached out to us when Winnie became very ill. Sadly, Winnie lost her battle to cancer, but then we got the email below from Leslie. We could not be more touched by her words. We wanted to share her experience with you and honor the memory of Winnie Mae
A Grieving Dog Mom-In her own words…
Dear Dr. Harvey, family and staff:

I just wanted to write and express my incredible gratitude for your customer service, care and true desire to help. You cannot imagine how much it is appreciated.

I wrote several weeks back in regards to my 2 and a half-year-old English Bulldog, Winnie. She was being tested for lymphoma and had stopped eating. We did have some samples of the Veg-to-Bowl, but she had already begun refusing food. In complete and total despair, I wrote to you. Within hours I had a reply, and within hours after that I was speaking to Dr. Harvey himself.
He then called every day to check on our baby and offer suggestions. We had several veterinarians on board including a holistic vet at another practice. I was paying these folks a bit of money to put it modestly.

I can tell you that Dr. Harvey and his staff were the FIRST to offer this kind of care and support. I never paid him one dollar for these phone consultations, he just did it because HE TRULY CARES.

Sadly enough, our baby passed within days of getting in touch with Dr. Harvey. The silver lining in it all has been my experience with Dr. Harvey.

I have never known any other company of any existence to offer up such concern and compassion for their customers. This was and has been a terrible time for our family, however, finding this man, his company and this food has forever changed my philosophy as a pet parent. Thank you from the bottom of my broken heart, Dr. Harvey. You are a true pioneer in every sense of the word. You have yourself a customer FOR LIFE!

I wish you all the best, you truly deserve every success. From my family to yours, THANK YOU!

Respectfully,

Leslie Benegasi
---