Posted By
The Team at Dr. Harvey's
September 10, 2015
It Started with a Severe Stomach Upset
I am sending you this email to send praises about your Canine Health-Miracle Dog Food
My Maggie May started with a severe stomach upset in May of this year. I had her to the vet twice with this one incident that ended up being Colitis. It was horrible.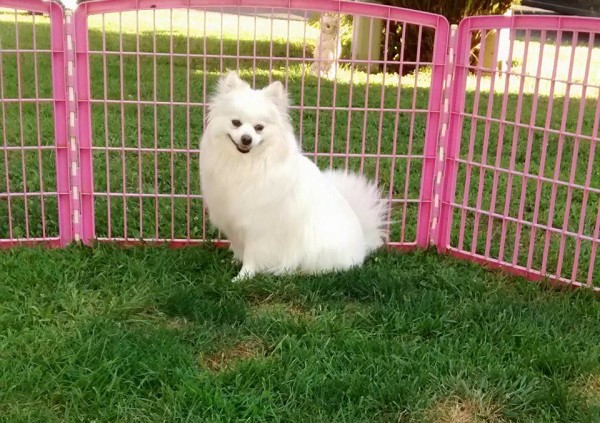 Nothing Was Helping
Two rounds of antibiotics and probiotics and it seemed like it just kept coming back. I have been a customer of Baron's K9 Country Store here in Bel Air, Maryland for 10 years. This is my second Pomeranian in those 10 and a half years. I had noticed her breath was a little stinky, especially in the mornings and also she had really bad brownish, orange tear stains, but I thought with her being white, it just came along with the territory of owning a white dog. When the stomach issue started I thought a stomach upset is not uncommon, but then the bloody diarrhea was cause for alarm and I took her to the vet.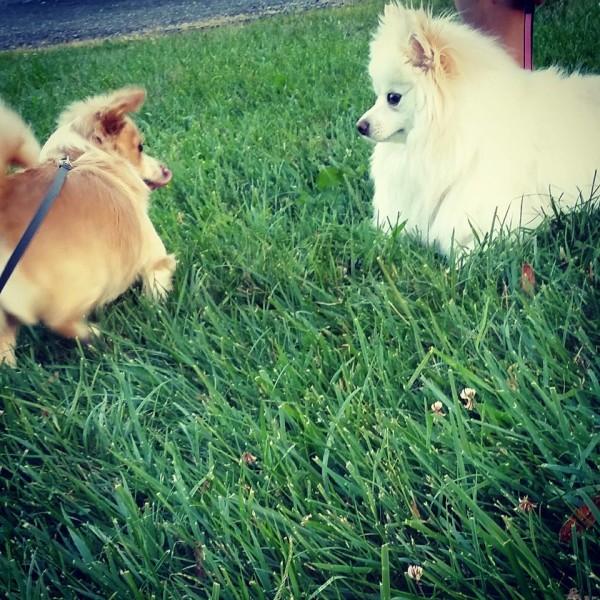 Her Colitis Cleared Up in 48 Hours!
Needless to say as soon as the antibiotics were done it started again so they resumed another course. I knew this was way too much antibiotics, but followed the instructions of my vet. In the meantime, I went to Baron's K-9, my local pet store, and mentioned what was going on. Karen, the salesperson, there recommended your food. She gave me samples and instructions. Maggie absolutely loved the food from the start and her Colitis cleared up within 48 hrs and we have not had any problems since!
No More Picky Eater, No More Bad Breath, Tear Stains Gone-Amazing!
She always picked at her food and sometimes wouldn't eat at all and now lets just say she looks forward to every meal. I break her portions down to in the morning and at night and she is one happy girl. Her whole demeanor changed and her coat got even prettier.
Her stinky breath is gone and I noticed her tear stains became clear. I've enclosed some pictures to show you. In one photo you can see her eyes are clear (after),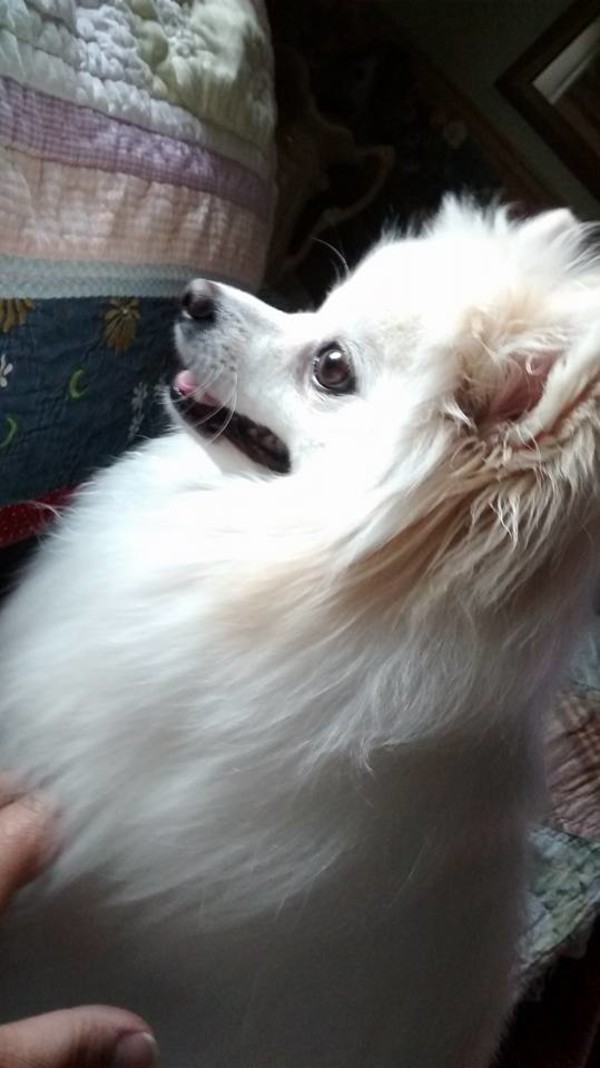 In the second photo you can see how her eyes looked with the tear stains before the new diet! (before)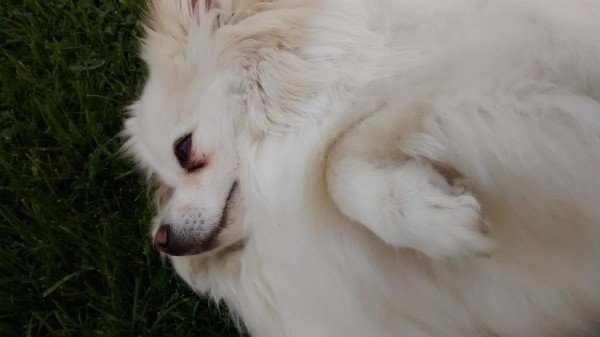 The Change is Truly a Miracle
I also bought her Dr. Harvey's Coconut Smiles and the Sweet Potate'r treats which are a major hit as well. I can't thank you enough for creating such a wonderful diet for dogs. I think yours is the best by far as far as the results I have seen before my own eyes. The change is truly a "miracle" and my girl is proof of that. Please know I recommend your products all the time. The preparation process is so easy and so well worth it for my dog to feel her very best. She is only 2 years and 7 months old and I want her to enjoy every minute of her life and be as healthy as possible. Thank you so much for your time in reading my story. I will be trying your shampoos and other products as well as I feel completely confident.
Truly Satisfied Customer,
Sheila Brown
---