Posted By
The Team at Dr. Harvey's
January 23, 2018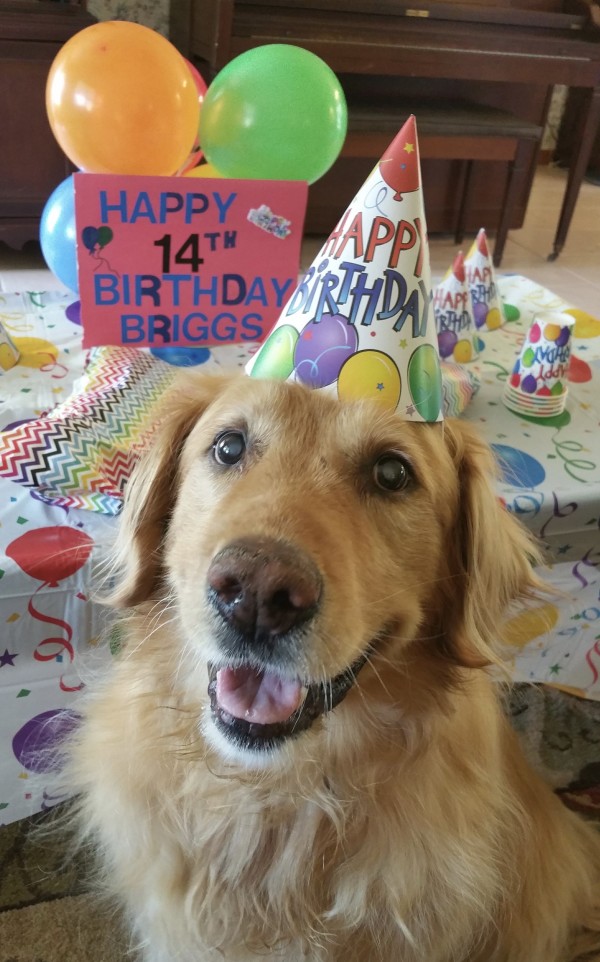 We Could Not Be Happier
Briggs is a beautiful senior Golden Retriever who is suffering from a very serious auto-immune disease. We received this wonderful note from Briggs's mom.This story is nothing short of amazing. We wanted to share it with you. It is our sincere hope that it will help other pet parents who are searching for answers.
A Very Thankful Dog Mom
Dear Dr. Harvey's,

I wanted to thank you for your food, Paradigm. My 14 year-old Golden Retriever has IMT or Immune-mediated thrombocytopenia. It is a very serious autoimmune disease in which a dog's body attacks its own blood platelets as though they are a pathogenic bacteria or virus. Thrombocytopenia is the technical word for low platelet count. Platelets are components of blood produced in bone marrow.

A Very Dangerous Auto-Immune Disease
His body is destroying his platelets.
For 2 years we have been fighting this disease with steroids etc.
A normal platelet count is 145,000-500,000
My dog has NEVER gotten to normal range. The highest in number he has had in 2 years has been 66,000.

After Only 12 Days on Paradigm
One month ago, he completely crashed to 0 platelets. That's when I ordered your Paradigm food.
And at that time, he was at 66,000 platelet count.
Yesterday, we rechecked his labs. He was 12 days on this food. His count was 197,000!!!

His numbers have NEVER been this high. I posted your food on my Golden Retriever site as well as the IMT site. Lots of people are ordering this.
Thank You for Saving My Boy!
Thank you for this food! It truly has saved my boy!

Sincerely,
Kris Lathem
---