Posted By
The Team at Dr. Harvey's
November 4, 2016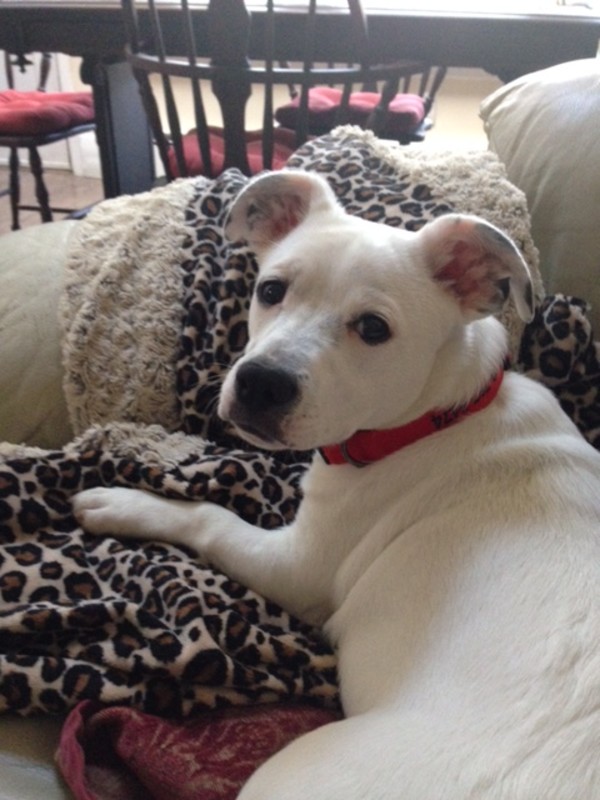 I wanted you to know…
Hi! I just wanted to let you know that we just purchased the 3 pound bag of the Grain-Free Beef Oracle and Dill loved it :)
So glad to have finally found something my picky eater enjoys!
Thank you so much for responding – I would love it if you shared Dill's story on your website! Feel free to include my email as well as the brief summary I've included :)
Oracle Beef- He loves it!
My husband and I rescued Dill when he was 8 weeks old and fed him the dry kibble as instructed by his foster family. After a few months, I began to notice that Dill was eating less and less of his food. Dill was starting to eat sticks and grass in the backyard and refused to eat his kibble. It was at this time that we started doing research and found Dr.Harvey's. We had tried several other brands, but Dill never seemed interested. We introduced Dill to the Grain-Free Beef Oracle and he loves it!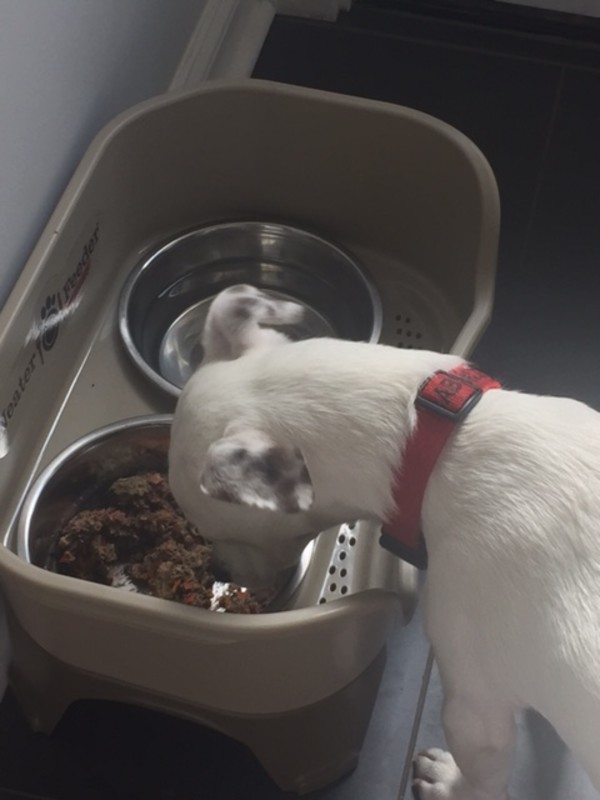 Having A Dog that Won't Eat is SO Stressful!
Having a picky eater is stressful and I am so incredibly happy to have found Dr.Harvey's food for my best friend.
Thank you so much!
-Jackie and Baby Dill
You can learn more about Oracle by clicking here!
---
Posted By
The Team at Dr. Harvey's
October 22, 2016
We have to thank Laura Suffridge, not only for sharing Ricky's story but for her courageous fight to rescue him and bring him back to health. This is her amazing story, in Laura's own words. Ricky is so adorable and so lucky to have found a forever home to live and begin to thrive. We think Ricky is just the cutest pup ever!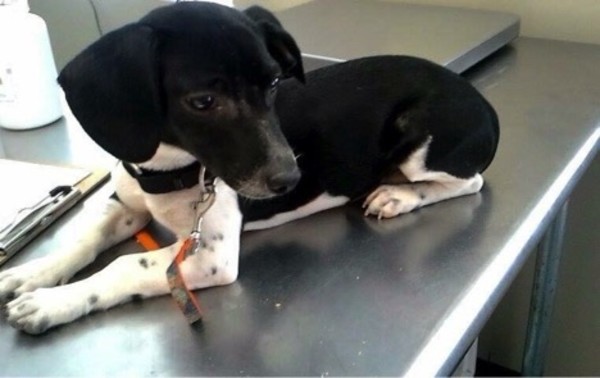 What it means to rescue a very sick pup
My first impression of Ricky was in an online video posted by a friend of mine who fosters and relentlessly cares for senior and special needs rescues. He was just a puppy, and her plea was for someone to adopt this little survivor. Some unseen force ordered me to take him, even with the looming uncertainties that come along with a distemper survivor—will his neurological condition continue to go downhill?
Will he continue to survive? Our household already had 3 big dogs and 2 cats who think they're big, and after asking my friend to bring Ricky over for a test run, I immediately wondered what the heck I was thinking. I soon found out his whole story and knew that I had to be the one to make sure it continued.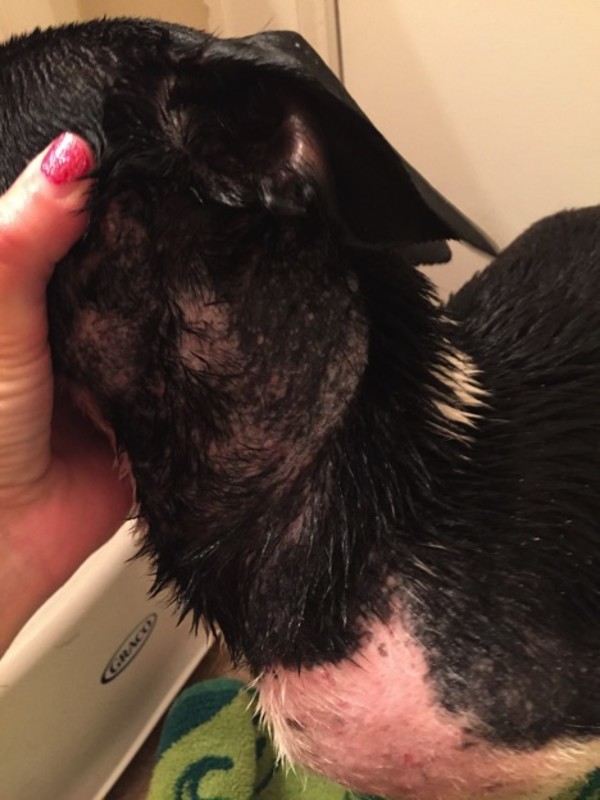 Distemper and Demodex Mange
Ricky was brought into one of the local animal shelters here in the Houston area at around 2 months old, along with his mother. My friend, who works with rescues in the Northeast, had pulled Ricky from the shelter and was preparing to send him on a transport run bound for Maryland with other rescued pups. Just days before his transport, Ricky started showing signs of distemper, which automatically ruled out transport. Over the next couple of weeks, Ricky endured pneumonia that required treatments in a breathing chamber, Demodex mange, and other issues that required a constant barrage of medication and vet care.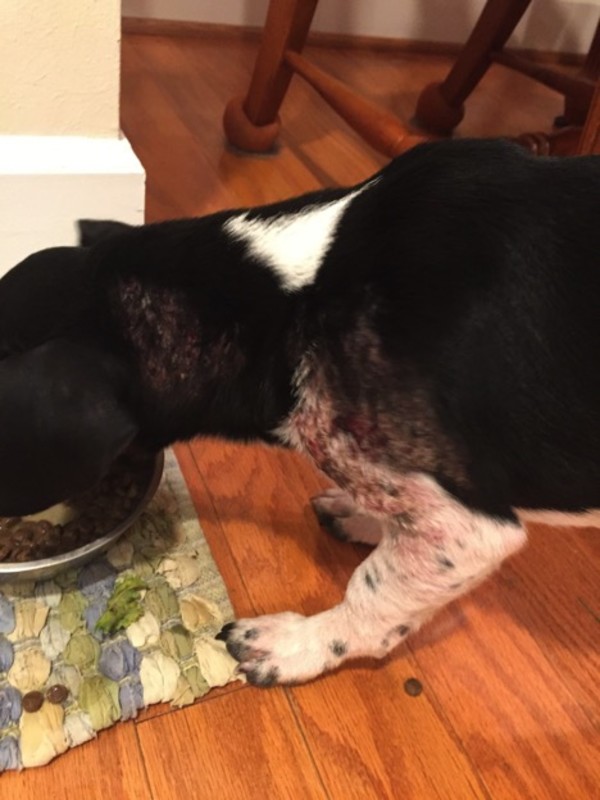 What to do with a weakened immune system?
By the time I got him, he had all the tell-tale signs of a distemper survivor: neurological tics, a motion with his mouth like he was constantly chewing gum, infection around the eyes that seemed impossible to get rid of, and horrible rancid death breath. He was lethargic and was content just staying curled up on the dog bed all the time—not what I expected from a 3 month-old puppy. Then, just in time for Christmas about a month after arriving at our house, the Demodex mange returned. He had been on antibiotics since before I got him, and with the recurrence of mange, I was desperate for something to add to his conventional veterinary treatments that would strengthen his immune system and wean him off of the prescriptions so that he could get back to being a puppy.
Then I found Dr. Harvey's E-mune Boost Supplement
My research brought me to Happy Dog Naturals for the mange treatment, and as part of the treatment, one of the suggested products on their website was Dr. Harvey's E-mune Boost Supplement. Even after Ricky's mange was gone and he had finished his prescriptions, I continued the E-Mune Boost supplement, hoping that it would help with his ongoing eye infections and maybe his bad breath.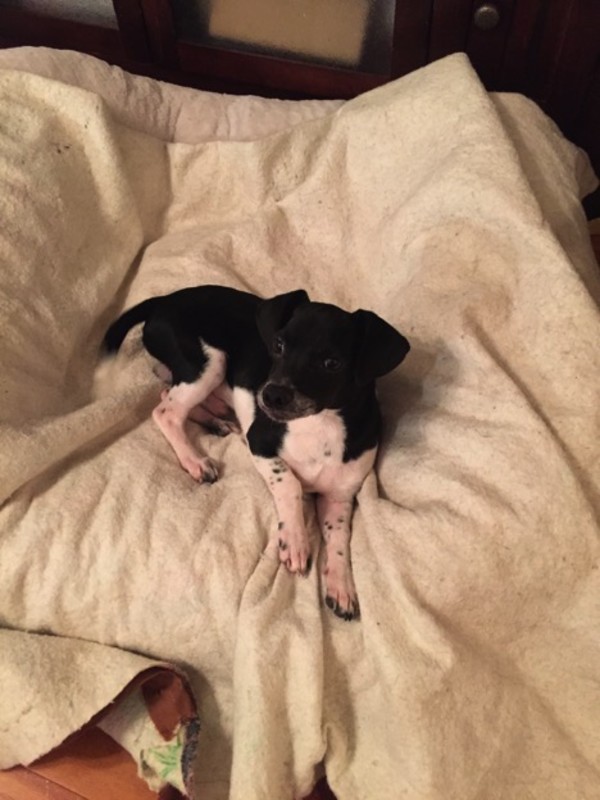 He's So Much Better!
Much to my amazement, it did just that and more. Ricky's coat looks great, his breath is bearable, his eyes are clear and bright, and he is full of life and energy. Whenever I run out of E-Mune Boost, there is a noticeable slow-down in Ricky's energy level, his eyes seem to start getting goopy, and his tics seem to be more severe. As we're celebrating Ricky's 1st birthday and nearing the anniversary of him joining our family, I pray that Dr. Harvey's continues to make this great product so that Ricky can continue his story as the happy little dog he has become.
Thank you,Dr.Harvey's!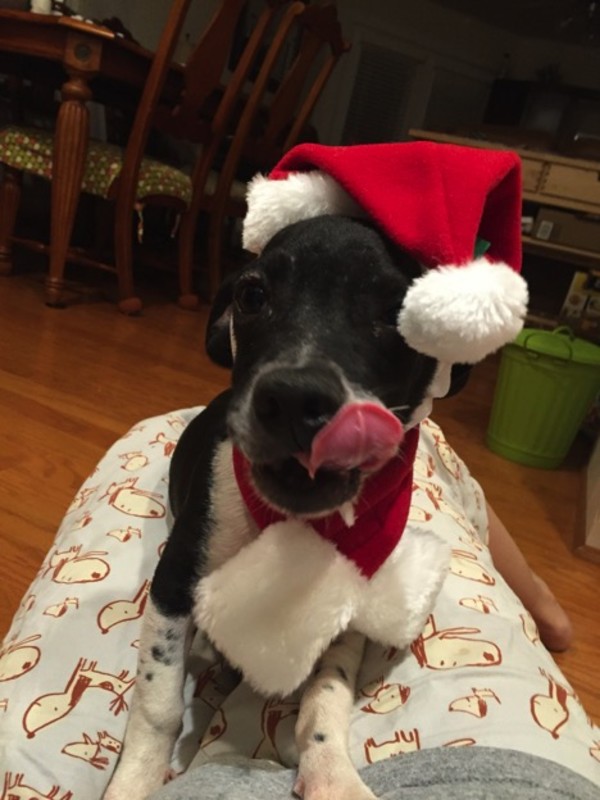 ---
Posted By
The Team at Dr. Harvey's
October 13, 2016
In her own words…Thank you Rachel, for sharing Swannie's story with us.
I Was So Glad to Find Your Food
I am happy to share my dog's story on your website. It was the stories on your site and on Amazon that inspired me to give your food a try.
The stories I read on Dr. Harvey's site gave me hope. Since my goal was to get her well, the idea of feeding her a fresh, wholesome diet made more sense to me than feeding the canned prescription food.
Swannie was Diagnosed with Early Signs of Kidney Failure
My 13-year-old Corgi, Swannie, started showing early signs of kidney failure last spring. By the end of the summer, her kidney values were elevated enough to prompt my vet to recommend a change in her diet. The vet suggested a prescription food and I followed his advice. The moment I opened the first can I knew that particular food was going to cause more harm than good and began searching online for an alternative.
We Saw the Difference in Short Time
After only 8 weeks eating Dr. Harvey's Canine Health, Swannie's blood work showed no signs of kidney failure. In fact, my vet said he saw nothing on the report that caused him any concern.
Thank You Dr. Harvey's!
My girl has always been a great eater but now she absolutely loves her food. And I love knowing that I'm providing her with a diet that is making her feel better, giving her more energy, and giving us more time with her. I can't thank Dr. Harvey's enough for providing this life-giving food.

Sincerely yours,

Rachel Powers and Swannie

For More Information and To Order Your Trial Size, Click Here!
---
Posted By
The Team at Dr. Harvey's
September 28, 2016
Babycakes is just about the cutest pup ever and at 15 years old she is still going strong! Her mom, Linda, wrote to tell us all about Babycake's journey and to thank us for our products. We love to hear from fans like this and are so happy that Babycakes has done so well on Dr. Harvey's Canine Health. Enjoy the adorable photos that Linda shared with us and her story in her own words.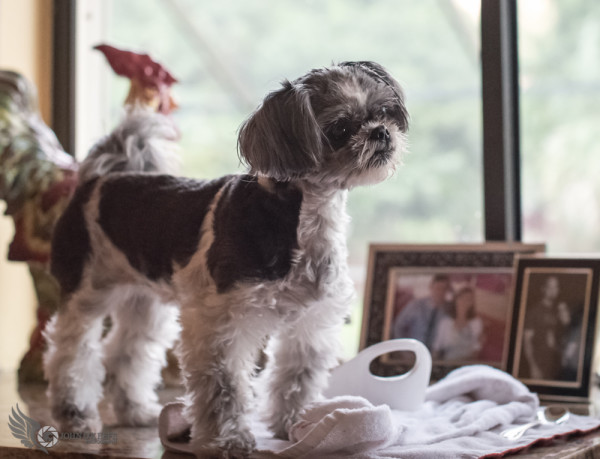 Babycakes Had Pancreatitis
I wanted to say thank you and how much your products have meant to us and our little "Babycakes"…
Our Babycakes has been on Canine Miracle mix for the past 5 years. When she was 10ish, she had a bout with pancreatitis. We tried all kinds of different foods hoping to find one she liked that was low fat and healthy.
Dr. Harvey's Was a Turning Point
Dr. Harvey's really was a turning point. She improved on this diet and never had another problem.
She is now 151/2 and still bright and happy. I have been speaking with Dr. Harvey (yes, this man is so caring and kind he will take the time to get to know your canine companions issues!). He has helped to come up with some supplement ideas and adjusted her protein a bit.
Thank You, Dr. Harvey's!
I am so happy to have found this company and their healthy products. The health benefits are amazing!
Thank you, Dr. Harvey's, from the bottom of our hearts!

Linda O'Keefe and Babycakes

---
Posted By
The Team at Dr. Harvey's
September 21, 2016
Dog mom, Heather Pellerin, was frustrated and upset about her adorable pup, Noah's allergies and skin problems. For years she tried various treatments, medicines, topical ointments and different foods to stop his almost constant itching and redness. Then she found Dr. Harvey's and changed Noah's diet and almost overnight the itching stopped and the redness went away! She shared Noah's before and after photos with us and the story of her journey to find the diet for her beloved companion, that changed his life! Thank you, Heather, for sharing your story with us. We hope your story will help other pet parents who are looking for a solution for their companion.
Dear Dr. Harvey's Team,
For as long as I can remember my 8-year-old French Bulldog mix Noah had struggled with itchy skin, hair loss and CONSTANT scratching. After a few very expensive trips to the vet, Noah was diagnosed with "severe skin allergies". Even though I was happy to have an actual diagnosis the vet explained that allergy testing can be very expensive and usually does not narrow down an exact cause of the allergy issues.
I Felt Hopeless
I felt hopeless and I wanted nothing more than to provide some relief to Noah. I tried topical shampoos, medication (that was surely harmful if he was on it long term) and different brands of kibble. While some provided temporary relief, his itching always came back and sometimes even worse.
Then I Found Dr. Harvey's
While doing research online to figure out how to help my poor baby, I was thankfully able to find the Dr. Harvey's brand. I loved the idea of feeding a home cooked meal with natural organic ingredients. While I didn't think it would completely fix his "allergy" issues I thought it would at least help his skin and feeding him natural ingredients couldn't hurt either.
I Saw Relief in Just 2 Days!
After about 2 days of eating Dr. Harvey's Oracle-Grain-Free food, I not only noticed his skin became less red and inflamed but he also had a whole new outlook on "meal time". I previously thought that Noah picking at his kibble all day was just how he preferred to eat but after two Dr. Harvey's meals, I instantly noticed that he had a great new appreciation for mealtime. He started looking forward to his meals and ate everything in ONE SITTING. I mean there was NO veggie left behind. One week on Oracle relieved his constant itching. And then the scabs under his armpits and on his belly began to heal! I honestly could not believe it!!!!! I have included photos just so you can see the difference this has made in Noah's life!



Thank You for Saving My Dog
I thought that like all our other quick fix remedies (shampoos and meds) that his itching and discomfort would surely be back in a week or two . I can happily say that Noah has been on Dr. Harvey's for THREE years now with NO itching. He is a happier, healthier less itchy dog and my anxiety over his constant scratching has gone away. Thank you for saving my dog and making such a great food!!! We now use Dr. Harvey's Veg-to-Bowl and Paradigm, with the same great results!
---
Posted By
The Team at Dr. Harvey's
September 20, 2016
The wonderful Julie Payne hopes no pet parent ever has to go through what she has with Star, her senior Chihuahua, and her love. Julie first posted this on her Instagram account and then sent us the story of her journey with Star. She found a solution to help her fur baby and wanted to share her experience with other pet parents. Here is her story in her own words.
For More Information and To Order Your Trial Size, Click Here!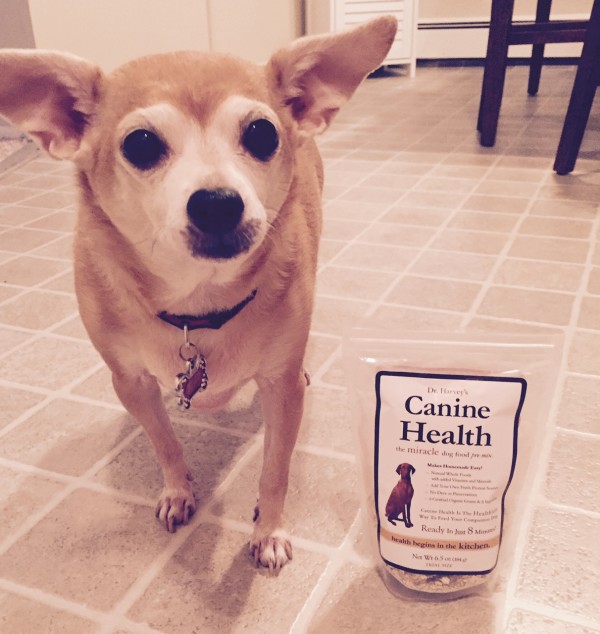 She Slowly Stopped Eating.
This is the story of my journey and I am telling it for other fur parents who may be in my situation. My dog, Star, is Chihuahua and is almost 14 years old and was diagnosed with kidney disease about a month ago. She slowly stopped eating and I felt like she was quickly starting to take a turn for the worse.
I Tried 6 Different Brands of Food. She turned everything down!
Days went by with her eating close to nothing and I bought about 6 different brands of dog food trying to support her new diet plan and she wasn't interested in anything at all, not her old food or new. I was completely devastated and desperate. I spent long periods of time in multiple pet supply stores looking for anything that could give her a balanced meal that she would eat. She turned everything down. I spent hours on the Internet looking for a solution and decided I was going to attempt to make her homemade dog food.
Then I Found Dr. Harvey's-I Was Skeptical…
That's when I found Dr. Harvey's website and found a dog food pre-mix, Canine Health that you just add water, oil, and home-cooked protein to and your dog will have their homemade dog food. Skeptical, since Star refused to eat anything at this point, I still ordered the free trial bag of Canine Health which the website recommended for dogs battling kidney disease.
I Started to Cry Watching Her Eat! I'd Do Anything For My Best Friend.
I prepared her food and put her bowl down and started to cry as I watched my dog eat from her bowl alone without me hand feeding her each piece with praise for the first time in about two weeks. I know it's not a cure for her disease but within days her entire behavior went from weak and sad to energetic and excited about meals.
Within Days Her Behavior Went from Weak and Sad to Energetic & Excited About Meals.
This food, Canine Health is made with fresh real ingredients like oats, carrots, and peas and gives her a well-balanced meal. It does cost more and requires more work than throwing kibble in a bowl but I'd do anything to have extra time with my best friend.
You Can Get a Trial Size Too!
For More Information and To Order Your Trial Size, Click Here!
---
Posted By
The Team at Dr. Harvey's
September 6, 2016
Dr. Harvey's Saves the Day for Six Picky Eaters
Imagine having one dog that is difficult to feed. Now imagine having six dogs that would not eat! Add one highly informed dog mom who wanted to feed her large crew really healthy food and you have quite a dilemma. Enter Dr. Harvey's Veg-To-Bowl and everybody is happy! Read this wonderful story in Carol's own words.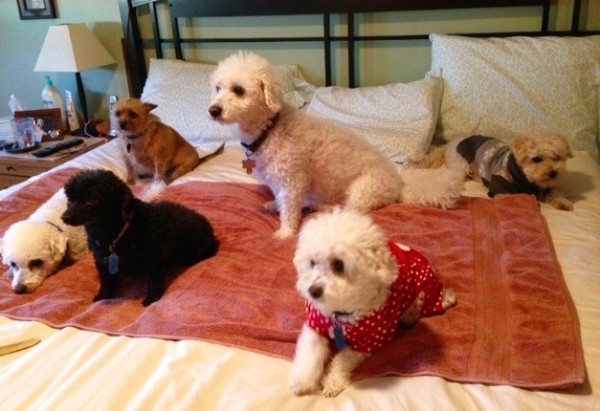 I Have 6 Dogs!
Dear Dr. Harvey,
It has been a long time since I first used your product. When I lived in NJ we used to buy from you for our store and of course I used it for my own dog also. We have moved to North Carolina now and it's been over 8 years. The dog I was using the Veg-To-Bowl has since passed, but I now have 6 more!
I Had Been Looking for a Better Solution
I have become more aware of the ill effects of dog products and was determined to find a better solution. I had subscribed to Truth About Pet Food and realized that your foods are among the few that are indeed a healthy options.
After 1 Month the Difference is Amazing!
I have been using the fine ground Veg-To-Bowl now for about 1 month. I can't tell you what a wonderful change has happened with all 6 of my dogs. Before it was stressful trying to get them to eat, now it is stressful while I make the food. I almost have to sneak around, because as soon as they know it's Dr. Harvey time, well I have 6 dogs all around me, carrying on like they haven't eaten in a very long time.
It's Dr. Harvey's Time!
They all love it, as I'm sure you knew they would. I have also introduced it to my neighbor who has started using it on her very picky dog, and she cannot believe what a joy it is to now feed her and also what a relief to know we are doing the best we can.

Thank you so much for your wonderful Veg-To-Bowl!

Carole Cerase
---
Posted By
The Team at Dr. Harvey's
September 1, 2016
Mugsy's Dad Wrote to Say Thanks!
Loving pet parent, Steve Brown, was seeking help for his buddy, 12-year-old Chihuahua Mugsy. He tried a trial size sample of Dr. Harvey's food, Canine Health, and then wrote to us to let us know the results. We wanted to share his words in hopes that other pet parents might find an answer for their companion who may be suffering, not eating, is a very picky eater or is just in need of a really healthy diet transformation.
For More Information and To Order Your Trial Size, Click Here!
We Thought We Were Going to Lose Him
Mugsy is our 12-year-old miniature Chihuahua. Recently we had to take him to the vet because his kidneys weren't functioning to their fullest capacity. He spent a week at the vet having his kidneys flushed. We thought we were going to lose him. The vet was able to get his kidneys flushed, and sent him home, but he still wasn't acting like he felt any better.
He Was Not Eating the Prescription Food from the Vet
The vet sent some prescription Dog food home with us. Mugsy would hardly eat it. So we did some research online and came across Dr. Harvey's. We decided to get the free trial size and see if he would eat it.
Then We Found Dr. Harvey's!
Mugsy absolutely loves the food! He did not respond well to the prescription dog food we bought from the vet. It made him sick. His appetite was nearly nonexistent. I prepared Dr. Harvey's pre-mix food Canine Health , according to the easy to follow directions, and he ate it like it was his first meal in weeks! We are definitely going to make this his permanent diet. Thank you for possibly saving our baby's life!

For More Information and To Order Your Trial Size, Click Here!
---
Posted By
The Team at Dr. Harvey's
September 1, 2016
You Must Read This from a Very Happy Dog Mom!
June Evans was syringe and hand feeding Enix, because he wouldn't eat! Read her wonderful success story after feeding her beloved pup Dr. Harvey's Canine Health.
For More Information and To Order Your Trial Size, Click Here!
I was Syringe and Hand Feeding for a Month!
Enix loves the Dr. Harvey's Canine Health! I've been syringe and hand feeding him for about a month. The prescription food from the vet made him so nauseous an hour after he would eat it, that he could hardly breathe. I found your dog food online doing a search. I have used the trial package for about 3 days now. The Canine Health gives him no nausea at all! (Except for this morning when he just ate it too quickly).
His Appetite has Improved So Much!
I just put the food down now and he eats it all on his own. I've already ordered another 5-pound bag and it should arrive today. I'm switching my other dog over too. Enix's appetite has improved so much he's looking all over for dropped crumbs of anything -this from a dog I've had to coax to eat since puppyhood.
He is Happier and Calmer
I haven't had his values rechecked yet. He is due to return to the vet in about another two weeks. I know my veterinarian will not like the fact I've switched his diet from the prescription food, but it was either that or put him to sleep, I couldn't stand to see him suffer. The Canine Health seems to make him comfortable too like the complex carbs have a calming effect? I don't know if that's it, but he simply seems a lot calmer and happier, with very little to no nausea.
Thanks again for your inquiry into Enix's health and for your product!
I'm Telling All My Friends
I've already told many of my friends about Dr. Harvey's, and urged them to get a trial sample for their pets'.
Sincerely,
Barbara "June" Evans

For More Information and To Order Your Trial Size, Click Here!
---
Posted By
The Team at Dr. Harvey's
August 18, 2016
Loving dog mom, Brandy Tree, couldn't wait to tell us about her baby, Lucy, and how they both are loving our Canine Health. We love new fans and we were so happy to receive this email from Brandy. We could not be happier to know that Lucy is loving her new food and that she is doing better. Here is that email in her own words. Thank you for sharing Brandy!
For More Information and To Order Your Trial Size, Click Here!
We Received Our Trial Sized Canine Health and then…
I have to say how impressed I am with Dr. Harvey's Canine Health
I haven't been able to get Lucy excited about her food since we got her. When her Vet said she had to eat the special KD food after being diagnosed with kidney problems she lost ALL interest in her food and quickly began to lose weight. Of course, this had me extremely concerned and I knew that there had to be other healthier and more appealing options available, I just needed to find them!

I Knew There Had to Be a Better Way for Our Baby with Kidney Problems.
This is when I began scouring the Internet and reading everything I could find on kidney problems in dogs and the requirements for a healthy diet. Then I discovered Dr. Harvey's! I'll admit I was hesitant at first, but after reading all the reviews and the miracle stories I came to the conclusion that I honestly didn't have much to lose, Lucy was quickly getting worse and losing weight rapidly and being an Italian Greyhound she didn't have extra weight to spare! I decided to give the free trial bag a try.
I Was Immediately Impressed with the Trial Bag
I was surprised at how quickly my order arrived! And at how big the trial bag of Canine Health actually was! I couldn't believe I got this large bag of food for only the cost of shipping! I was truly expecting maybe one or two meals; just enough for her to have a meal or possibly two and that would be it. Lucy is very pleased that she's going on week two of her trial bag of Canine Health and thoroughly delighting in each and every bowl!
Lucy Would Not Eat! I Was Frustrated and Sad…
Previously I would feed my dogs before I began making dinner for my husband, Ben Ben my Chihuahua, would gobble his dinner up right away while Lucy totally ignored hers and would instead become very excited and interested in only what I was cooking for dad. Lucy doesn't get table food, but being very determined and always hopeful she would sit with dad through dinner waiting with high hopes until he was finished just in case this would be the time he decided to share a portion of his meal with her. Hopes dashed and fully disappointed she would only then go check to see what was in her food bowl. Previous to the KD canned kidney diet she would grudgingly eat her food but once she was started on the KD she flat out refused to it at all.
I Was So Excited to See Her Enjoy Her Food!
The first day I prepared her the Dr. Harvey's Canine Health she was right there urging me to move faster so she could have her dinner, this was BEFORE she ever tasted it! I honestly think she believes she's getting what I cook nightly for my husband….her greatest dream finally came true (or so she believes!) I couldn't believe how excited she was when I set her bowl down, I was so happy to see her finally truly enjoying eating her food! Now ever since that first bowl of Canine Health she could care less about what I'm making my husband for meals! In fact, she knows EXACTLY when it's time for her to eat and if I'm doing something else she makes it a point to bother me and be as disruptive as an Iggy can possibly be even going as far as removing my headphones from head in order to get me up and in the kitchen to "cook" her food!
In Less Than 2 Weeks I See a Big Change in Her
It hasn't quite been two weeks yet but I've already noticed a change in her. She is less lethargic and in addition to becoming more active she's also taking an interest in things she long ago stopped wanting to do, like playing with her toys, as well as me and dad. I've even caught her playing with her new little brother Ben Ben, something she had yet to do at all since his adoption last September! Most noticeably her urine output, which previously was way too much for a dog of her size. Living in Colorado with unpredictable weather Lucy has always preferred to use potty pads during inclement weather and at night making it very easy to keep track of her….um….let's just say "necessary bodily functions" Before Dr. Harvey's her urine output was incredibly worrisome, when before changing her potty pad two or three times a day was the norm to suddenly changing upwards of eight to ten completely soaked XL sized pads sometimes twice a day in addition to her going potty outside was enough to get her to the vet ASAP only to be told my little girl had kidney problems. Now after barely over a week on Dr. Harvey's although not back to where she was, we've still noticed a dramatic decrease in Lucy's urine output.
I Could Not Be Happier
I've yet to take her in for her next vet appointment for more blood work but I'm very hopeful to hear good things and have some amount of improvement. I couldn't be happier to see my nine-year-old Lucy behaving years younger and actually enjoying not only her meals but also her daily life once again as well. I've recently ordered Lucy the full-size bag of Dr. Harvey's Canine Health and look forward to adding the appropriate supplements and of course some special and well-deserved treats next.
Thank You Dr. Harvey!
Thank you, Dr. Harvey's for providing a life altering, healthy food option so I can spend as much time as possible with my four legged furry true love, Lucy. Thank you for allowing me to see her happy, healthy and enjoying being my pup once more! It feels amazing to give Lucy back even a tiny amount of the unconditional love, enjoyment, and true happiness that she not only deserves but also has never hesitated to always give me.
…I have attached a few pictures of my little Lucy at the end of this email.
How Do I Explain What This Means to Me?
Lucy is my heart and you've given my heart back to me….
Words aren't enough to express how much this means to me.
Forever Thankful,
~Brandy Tree

For More Information and To Order Your Trial Size, Click Here!
---