Posted By
The Team at Dr. Harvey's
February 23, 2017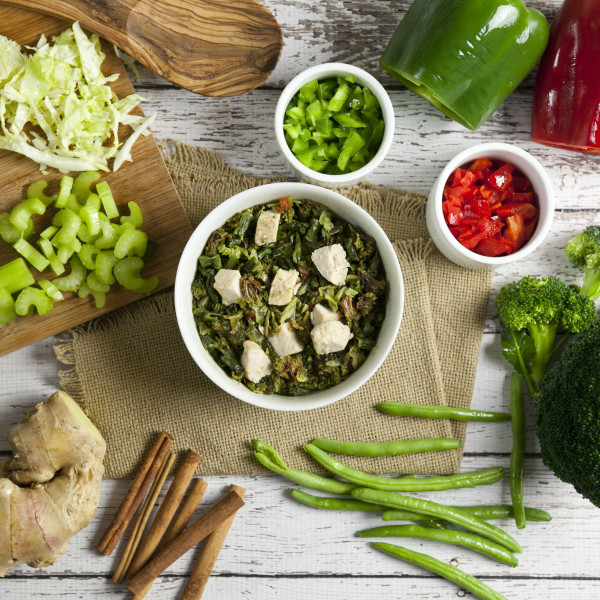 Our mission has always been to provide information that will help pet parents to make the best choices when deciding on how to feed their companion animals and achieve optimal wellness.
We provide foods that are often the solution to a guardian's quest to find nutritional answers to chronic or recurring health problem. To that end, we have, for over 30 years, provided foods that help pet parents to feed their companions a daily diet that is made from fresh, safe and healthy ingredients. We have seen miraculous improvements in so many dogs, cats and birds and we have helped healthy animals to remain healthy.
In our quest to provide continuing education and cutting edge information on animal nutrition we continue to search for the newest research available.
We recently attended the 2nd Annual Conference on Nutritional Ketosis and Metabolic Therapeutics in Tampa, Florida where we were privileged to hear scientists, doctors, veterinarians and researchers from around the world discussing the benefits of a ketogenic diet for humans and animals.
There is a great deal of evidence that this diet may help certain conditions such as seizures, and other neurological conditions, cancer, obesity and diabetes in both humans and animals.
What is a Ketogenic Diet?
This diet is high in fat, supplies adequate protein and is low in carbohydrates. This combination changes the way energy is used in the body. Fat is converted in the liver into fatty acids and ketone bodies. Another effect of the diet is that it lowers glucose levels and improves insulin resistance. An elevated level of ketone bodies in the blood, a state known as ketosis, leads to a reduction in the occurrence of epileptic seizures, may inhibit the growth of cancer cells and helps regulate diabetes and obesity.
Help with Cancer
At this conference, we were pleased to hear about the work being done at the Keto Pet Sanctuary in Texas, where they have been conducting successful trials with shelter dogs with cancer.
At the Keto Pet Sanctuary, they feed dogs a high-fat, adequate protein, and low-carbohydrate ketogenic diet.
The Keto Pet Sanctuary is a state of the art facility that provides a variety of alternative therapies for dogs with cancer. Dogs at the sanctuary are fed a . diet that is high in fat, uses moderate amounts of protein and is very low in carbs. The diet is meant to slow or halt the growth of cancer-based on the theory that cancer cells feed on sugar (including carbohydrates that break down to sugar) and will not survive on fat.
The results are promising and sometimes miraculous.
For more information on the Keto Pet Sanctuary
Carbs and Cancer-the Connection
Rodney Habib, pet nutrition expert and researcher, recently spoke about findings from Veterinary Oncologists showing that there is a strong correlation between too much sugar, high carbohydrate and high starch diets and cancer. He is currently working on a documentary called, "The Dog Cancer Survival Series." He has traveled the world looking for nutritional studies that provide alternative nutritional diets for dogs with cancer. These nutritional modalities include raw food and fresh food, caloric restriction, metabolic therapies and ketogenic diets. He has also created an organization called the Paws for Change Foundation.
In a recent video, renown holistic veterinarian, Dr. Karen Becker, explained, "Everyone is talking about the damaging effects of high starch, high carb diets, pro-inflammatory diets. We know that these diets can contribute to diabetes, obesity, and arthritis. We know that there is an absolute correlation to the amount of sugar that a mammal eats and their predisposition to cancer.
We know that's true." Food matters… According to some experts, there is no question about the correlation between carbs and sugar that could be a cause and exacerbating cancers.
Help with Canine Nutrition
High-quality fresh protein in moderate amounts including:
• Beef
• Turkey
• Chicken
• Eggs
• Lamb
• Fish
Fats that can be added include:
• Coconut Oil
• MCT oil
• Hemp Oil
• Butter or Ghee
• Flax Seed Oil
• Fish Oil
• Olive Oil
A diet rich in green low-carbohydrate and other low-glycemic vegetables can be helpful.
Recommended vegetables are:
• Broccoli
• Green Beans,
• Cabbage
• Celery
• Red Bell Peppers
Sea vegetables that are rich in vitamins and minerals such as:
• Kelp
• Spirulina
Help with Diabetes
While diabetes in dogs is a serious and complex condition, there is evidence to show that a diet that is low in carbohydrates can help to normalize blood sugar levels and encourage weight loss. We encourage pet parents who have a dog that has been diagnosed with diabetes to consider a nutritional intervention using a diet that is low in carbohydrates.
Dr. Karen Becker explains:
" … 90 percent of pet foods out there contain totally inappropriate ingredients that are not nourishing and actually create low-grade inflammatory processes, diabetes, and obesity. All the same health issues occurring in the pet world are occurring in the human realm in terms of overall health.
Sugar, of course, causes an insulin release. Insulin then causes blood sugar to drop. Cortisol is then released to rebalance blood sugar. So dogs and cats are dealing with this whole cycle of carbohydrate ingestion, insulin release, and cortisol release."
Dr. Becker concludes that animals were not meant to eat the high carb diets that most commercial pet foods offer.
Help with Weight Loss
Obesity in dogs is at near epidemic levels in the US. If you have ever had a dog that is overweight, you know how difficult it can be to reverse the condition. Obesity in dogs can lead to the development of a host of health problems including, diabetes, joint problems, and cardiovascular disease. Obesity is not just a vanity problem; it is in fact, a serious condition in dogs that adversely effect your dog's health and longevity.
Ingredients that Sustain Health
In addition to considering a low carbohydrate diet for your dog there are herbs that Dr. Harvey includes to boost the immune system, encourage healing and help to increase overall good health.
These ingredients include:
• Turmeric
• Ginger
• Red Clover
• Milk Thistle
• Dandelion
• Slippery Elm
• Cinnamon
Giving Your Dog the Best Chance
There is no question that what you feed your dog can change their well-being and their outlook for a long and healthy life. When confronted with health challenges, using nutritional tools can help your dog to heal sometimes from even the most difficult of diagnosis.
How we look at feeding our companion animals needs a new paradigm and there is now a body of research that concludes that feeding your dog fresh meals that consist of high-quality proteins, healthy fats and low amounts of carbohydrates can encourage healing and promote wellness.
Dr. Harvey's Takes a Closer Look
Based on the findings of the distinguished researchers who presented at this remarkable conference and on the findings now published in the research literature on the benefits of a low carb diet for the care of dogs and cats with cancer, diabetes, and obesity, we are working to educate pet parents worldwide.
In the coming months, our efforts will include providing tools for pet parents to implement this type of diet for their companions. Please check our website frequently to see new information that we will be sharing on this topic.
---
Posted By
The Team at Dr. Harvey's
February 23, 2017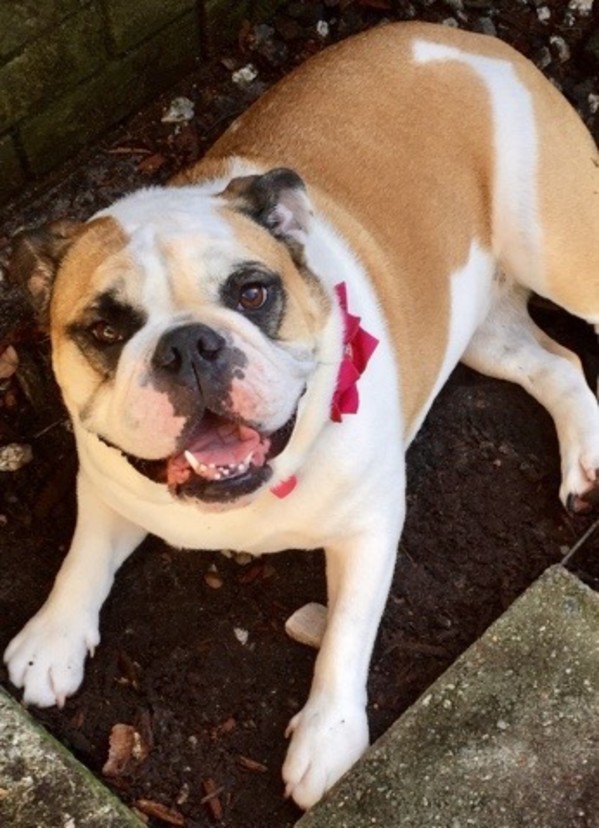 It is our great joy and indeed our mission to help pet parents to help their companion animals. Happily, much of the time we are able to help animals recapture their health and maintain wellness. Pet parents are always very grateful, especially when they have spoken directly to Dr. Harvey or our staff and have felt the love that we feel for their animals. When animals get better, we love to hear the success stories and we are alway pleased to hear that we have touched the lives of a guardian and their beloved furbaby. But sometimes we cannot help. What happens then? That was the case with Winnie Mae, whose mom, Leslie, reached out to us when Winnie became very ill. Sadly, Winnie lost her battle to cancer, but then we got the email below from Leslie. We could not be more touched by her words. We wanted to share her experience with you and honor the memory of Winnie Mae
A Grieving Dog Mom-In her own words…
Dear Dr. Harvey, family and staff:

I just wanted to write and express my incredible gratitude for your customer service, care and true desire to help. You cannot imagine how much it is appreciated.

I wrote several weeks back in regards to my 2 and a half-year-old English Bulldog, Winnie. She was being tested for lymphoma and had stopped eating. We did have some samples of the Veg-to-Bowl, but she had already begun refusing food. In complete and total despair, I wrote to you. Within hours I had a reply, and within hours after that I was speaking to Dr. Harvey himself.
He then called every day to check on our baby and offer suggestions. We had several veterinarians on board including a holistic vet at another practice. I was paying these folks a bit of money to put it modestly.

I can tell you that Dr. Harvey and his staff were the FIRST to offer this kind of care and support. I never paid him one dollar for these phone consultations, he just did it because HE TRULY CARES.

Sadly enough, our baby passed within days of getting in touch with Dr. Harvey. The silver lining in it all has been my experience with Dr. Harvey.

I have never known any other company of any existence to offer up such concern and compassion for their customers. This was and has been a terrible time for our family, however, finding this man, his company and this food has forever changed my philosophy as a pet parent. Thank you from the bottom of my broken heart, Dr. Harvey. You are a true pioneer in every sense of the word. You have yourself a customer FOR LIFE!

I wish you all the best, you truly deserve every success. From my family to yours, THANK YOU!

Respectfully,

Leslie Benegasi
---
Posted By
The Team at Dr. Harvey's
February 9, 2017
This wonderful family wrote a heartfelt email to us asking us to share their success story. We loved hearing Henry's story and knowing that he is doing so well! Even after 30 years of teaching pet parents to make better choices, each story of a dog getting better with our food is wonderful and feels like a victory! We thank The Maged-Rubio Family for sharing Henry's story with us and now with you!
Henry is the Love of Our Life
Hello Dr. Harvey and Team,

I wanted to write to you to share our story, say thank you, and possibly find a way to use our story to help other loving dog guardians find their way to your products if they already haven't…
Our dog, Henry, is our first dog. He is a four-year-old male Brittany and the love of our lives… We do everything together from going on walks, to showing him competitively and doing agility.
Devastated with a Diagnosis of Kidney Disease
We have always taken the best care of him and were shocked one year ago when he was diagnosed with early stage kidney disease. We were frantic, consulted with anyone we could, looking for answers and hope. We did not know what to expect. We met with "alternative vets" and also specialists at one of the top veterinary hospitals in the country. All left us feeling disappointed with the recommendations they offered. When the specialist's recommendation was to put Henry on a major brand name, canned dog food, meant for late stage renal failure patients, we knew we had to do our own research.
We Searched and Searched for Answers
By scouring the internet for months, we were eventually led to Dr. Harvey. We were skeptical since Henry had always been a finicky eater… We called the company to ask some questions and were surprised when Dr. Harvey, himself, got on the phone! His unique brand of rationale and engagement persuaded us.
Picky Henry Loved the Food
The first feeding said everything, as Henry lapped his food up and probably would have eaten even more! We like that we control the protein that goes into his base mix and get it fresh weekly from the farm near our house. He eats like a king!
And Here's the Good News!
The best news yet is that, after 2 months eating only your food and the protein and oil we supply, Henry had his first set of completely normal labs! On paper, he does not have renal disease. We tell everyone we can about your brand.
We Want to Tell Everyone about Dr. Harvey's
Henry wants to be your "spokesdog". Thank you with all of our hearts.

With the most sincere of thanks,
The Maged-Rubio Family
PS. We have attached some pictures of Henry.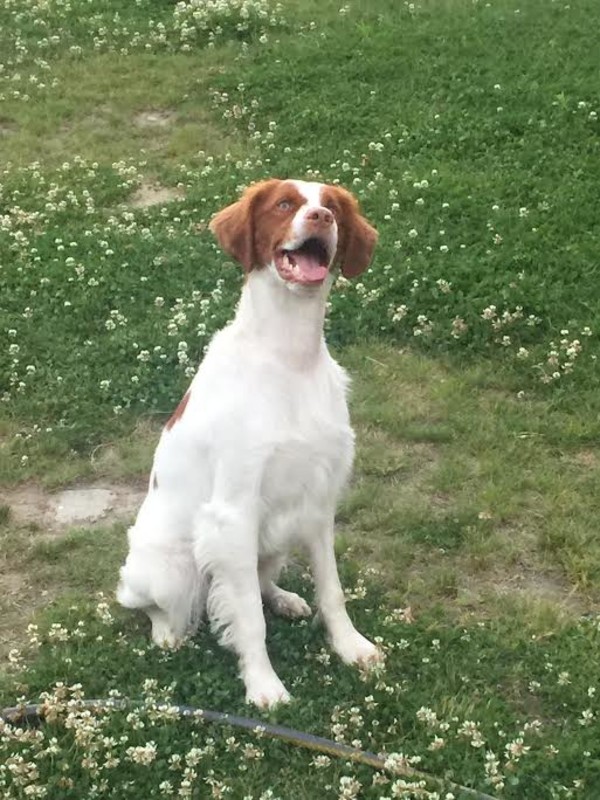 ---