Posted By
The Team at Dr. Harvey's
June 30, 2015
We Need Your Help
Most of you know Dr. Harvey's as a company that makes natural and organic products for animals. What you may not know is that part of our mission is to support animal rescue and animal welfare.
Recently, we became aware of a small animal shelter in Abaco, Bahamas whose mission is to rescue, house, care for and adopt Potcakes, the indigenous dogs of the Bahamas.
Abaco Shelter is run entirely by a group of selfless and very determined volunteers. The shelter receives no government funding.
Without this shelter the Potcakes would die of starvation and disease. Abaco Shelter needs our help to further its work as it is a sanctuary for stray and abandoned dogs.
The shelter is located at the site of the old Abaco dump, Abaco, The Bahamas.
It is the island's only animal shelter.
The Need is Great
Abaco Shelter is in desparate need of funds to help buy food, medicine and supplies for the Potcakes. This money will be used for that purpose. We also hope to raise enough money to help them to expand the shelter allowing it to house more animals in need.
We're Just Getting Started- The Documentary
This is just the beginning of Project Potcake and our dreams of helping these dogs. In July, Wendy Shankin-Cohen, President of Dr. Harvey's, will travel to Abaco to bring supplies to the shelter. She will be traveling with filmmaker, Evelyn Vaccaro, a longtime Potcake lover. Evelyn will be filming a documentary that will show the plight of the Potcakes. It is our sincere hope that this documentary will help to raise awareness about the immediate needs of these dogs and the Abaco Shelter.
You Can Help Today!
Here is where you come in! You can help these precious pups just by giving a small gift.
Any amount will help us to save more Potcakes!
Please join us today and give what you can to help the Potcakes and The Abaco Shelter.
We at Dr. Harvey's are most grateful for your help and we know the Potcakes thank you too!
To Donate to Project Potcake please visit our GoFundMe page By Clicking Here
Your gift will be appreciate by the wonderful people who keep the shelter going and by the amazing Potcakes.
Thank you!
Dr. Harvey's wants to thank you in advance for helping us to realize our dream of making life better for these deserving people and these adorable and loving dogs!
Watch A Message From Our President, Wendy Shankin-Cohen-Just Click Here
Just go to our GoFundMe Campaign-Donate Now! Here is the link.
For more information about Abaco Shelter you can visit their website by clicking here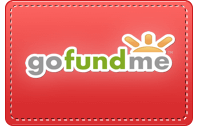 ---
Posted By
The Team at Dr. Harvey's
June 13, 2015
Recently the talented blog team from MyDogLikes, shared an array of Dr. Harvey's products with their adorable Golden Retriever duo Harley and Charlie.
The result is a wonderful review of Dr. Harvey's Veg-to-Bowl, Oracle and our Wholefood Multi-Vitamin.
Here's a part of what they have to say:
Fresher is Better
Dr. Harvey's believes that feeding a fresh, holistic, natural diet will lead to a healthier, longer life for our pets. As early advocates to this type of feeding, educating pet parents has been a critical component of their mission. Today their website provides a wealth of information on pet food ingredients and nutrition.
Dr. Harvey's has put these beliefs into practice through their expansive line of foods, treats and supplements. Though their line is wide ranging, some things that all of their products have in common include:
* Made and manufactured in the USA
* 100% Human Grade
* Free of Chemicals, Preservatives, Dyes and Coloring Agents
We are extremely excited about this food, and the more we learn, the more we love it. Everything from Dr. Harvey's is sourced and manufactured in the USA, free of chemicals preservatives or dyes, and 100% human grade. The ingredients are truly top notch and our dogs went nuts for it! We also love that whether you are looking to supplement or provide a complete balanced natural diet, Dr. Harvey's has a perfect product to help meet your needs. We were completely blown away by Dr. Harvey's and can't wait to try out more of their products in the future!

Charlie and Harley loved Dr. Harvey's foods and the blog shows just how easy it is to make Veg-to-Bowl and Oracle.

Not only are Charlie and Harley chief taste testers for MyDogLikes,they are supermodels! Their pet parents, Rachael and Kevin, are extremely health conscious and only want the best for their best friends. Trying Dr. Harvey's products has led them down a new path to wellness for their beloved pups and they generously share this experience on their blog.
You can learn about MyDogLikes complete Dr. Harvey's adventure by reading their blog. Just click here.
---
Posted By
The Team at Dr. Harvey's
June 8, 2015
Helping dogs in need and supporting rescue has always been a part of our mission at Dr. Harvey's. So early in 2015 we were happy to partner with Dusty's Dog House, a doggy daycare and boarding facility, to create Dr. Harvey's Foster Room. This special place allows us to sponsor one dog from The Liberty Humane Society until he or she finds a forever home.
We love North, the current resident at Dr. Harvey's Foster Room. He is a pit bull mix, who is great with all people, but a bit wary of children and would do best in a home with adults only. He loves other dogs, but is a big boy and can be too much for some dogs. North is safe and sound in Dr. Harvey's Foster Room at Dusty's Dog House, but he needs his own family and a forever home.
As you can see, North is an extraordinarily handsome, big boy and is about 3 years old. We know that North will make a wonderful addition to any family who is looking for a new best friend.
We don't know how anyone could pass up this face.
He really is a very special dog.
Please open your heart and your home and adopt North.
For more information about North and how to adopt him, please contact Frank Valentine at Dusty's Dog House in Bayonne, NJ. dustysdoghouse.com
201-436-3000
info@dustysdoghouse.com
---