Posted By
The Team at Dr. Harvey's
November 21, 2019
I Want to Tell Jack's Story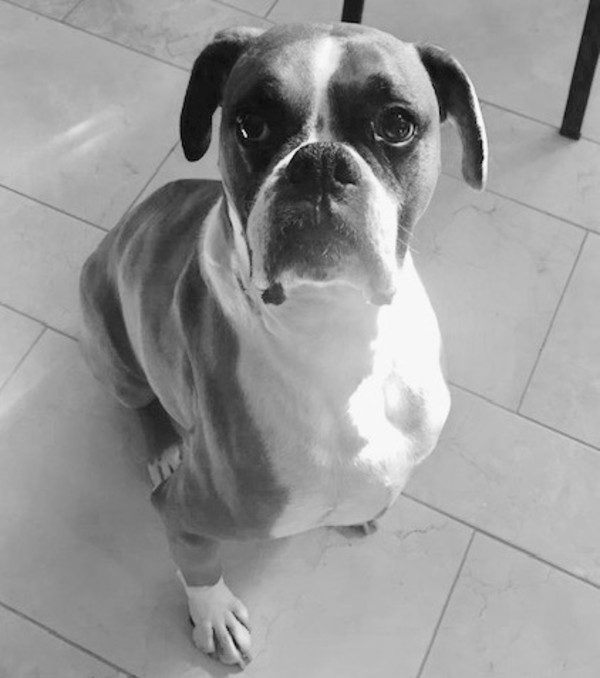 Hi Dr. Harvey's,

Thank you! I really want to share Jack's story!

In early 2017 Jack had a mass removed from the side of his neck, when the results came back, the mass contained cancer cells, but the tissue around it did not, we thought Jack was healthy and hoped for no return. A few short months later, July 2017, I felt a lump in Jack's throat. I brought him to the vet a few days later, they drained the fluid and sent it out for tests, sure enough, the fluid came back cancerous.

A Very Grim Diagnosis
He needed to have surgery immediately to remove his thyroid; before the surgery the vet gave us a 50% chance of Jack surviving. Luckily he made it. After a long healing process, he was back to himself; the vet gave me the devastating news; he recommended Jack to go for chemo. Although the cancerous thyroid was removed, he felt the blood running through may have spread the cancer cells. He gave Jack about 2 years survival rate with chemo and about 1 year without it. Chemo was just not an option for us financially and I felt Jack was completely himself and I knew chemo would ruin him.

We Found Dr. Harvey's
I searched online to provide the best way to keep Jack healthy and to fight this. I came across Dr. Harvey's, I read reviews and ingredients (which I was able to pronounce, and I knew what each ingredient was) and felt Dr. Harvey's was worth a try. I placed my first order for Paradigm in August 2017, we mixed Jack's Paradigm with eggs, chicken, salmon, blueberries, everything natural, he absolutely loved it!

Jack Looks Amazing and No New Masses
Being a larger boxer, he weighed in at about 89 lbs. He always looked healthy, but the vet suggested he should lose some weight. With Paradigm he lost weight, his coat was shiny, and he continued his puppy ways. A year into feeding Jack Paradigm, we felt we overcame a huge hurdle, Jack was still alive, no new masses and he looked better than ever!
Jack is Now 8 Years Old and Living a Great Life
July 2019 marked 2 years since Jack's last surgery, the only thing we changed was Jack's food; I recommend Dr. Harvey's to everyone, I truly believe Dr. Harvey's saved Jack's life, he was given 1-2 years to live, I never thought I would see him make it past 6 year's old. Today, Jack is happy, healthy, 60 lb. Boxer, living a great life and turning 8 years old in February; thank you Dr. Harvey's for giving Jack a second chance!

Brittany Triano and Jack