July 19, 2015
Posted By
The Team at Dr. Harvey's
Thank You So Much for Your Generosity
We continue to be amazed by all of the generosity, goodwill and enthusiasm we have witnessed for this mission!
We are Almost There!
Thanks to so many wonderful people Project Potcake is becoming a reality.
Visit our GoFundMe page to see how we are doing. We are getting very close to our goal!
On Our Way to the Shelter
On July 26th Wendy Shankin-Cohen, President of Dr. Harvey's will leave for Abaco, Bahamas with filmmaker Evelyn Vaccaro. Wendy will be bringing food and supplies directly to the shelter. Evelyn will be shooting the documentary to shed light on the plight of the Potcakes.
Every Donation Counts
The need is great and every little bit helps. So please continue to share with your friends and family. Thank you! Click Here to View the Campaign-GoFundMe
Help and Receive a Thank You Coupon from Dr.Harvey's
We're on a mission to help save the Potcakes in Abaco, Bahamas.
For the next 30 days, when you donate a minimum of $5 to our GoFundMe campaign, you will receive 15% off + FREE shipping on your entire order when you order online from DrHarveys.com
Simply email your donation confirmation to info@drharveys.com and we will email you back a special coupon code to use on our website!
July 9, 2015
Posted By
The Team at Dr. Harvey's
A Day In the Life of an Animal Rescuer
If you have ever been involved in animal rescue, you will certainly understand this heartwarming story from our friend, the Amazing Angie, who works tirelessly to help the Potcakes at Abaco Shelter. For people who devote their lives to rescuing animals, it is a passion that pulls at the heart strings. Every day is filled with wonderful highs followed by heartbreaking lows.
Abaco Shelter, Abaco Bahamas
We started Project Potcake to help this small shelter that rescues, houses, feeds and cares for these indigenous dogs of the Bahamas. We have been inspired by the wonderful volunteers who work tirelessly to make a difference for these animals. As we get to know these people better, our admiration grows.
Not Just The Dogs..
Angie shared this story with us today and we were compelled to share it here. This is not just a story about animal rescue, but a story of human compassion. It is a story of making choices and it is a story that shows what these volunteers face daily. This is the emotional roller coaster of animal rescue.
Out of the Shelter
Not only does this small shelter take in sick and starving dogs, they go out and feed the feral dogs of the island. Many of these dogs would starve without their efforts. It is a difficult and exhausting task to find and feed these feral dogs.
In Her Own Words…
"I don't know quite how to describe our days on feral feeds, my heart breaks and soars and breaks again.
Today I was on my way to pick up fellow rescuer Anita Martin, and a little boy, with holes in his shirt, flagged me down for a ride. He told me he was out looking for work (he looked about nine years old!!!( heart BREAK) So we 'hired" him to help us feed the Potcakes. He was so happy to have a job. Then he told me how his neighbor had a "skinny, skinny dog" that he and his brother would buy food for (heart BREAK/SOAR). I mean this kid had rags on for clothes and he spends his money on dog food!


All He Wanted Was School Supplies & Dog Food
Angie continues the story of her encounter with the little boy:
"Thankfully, I had sunglasses on so he could not see the crazy lady crying in front of him. Anyway to end the story he will have school supplies and shoes (that is all he wanted) and dog food for his neighbors dog!"
The Day Continues with More Ups, More Downs
"More news (heart BREAK) we came across a dog on death's door (Of course we will help him) and one of our babies was taken off the streets (Heart SOAR) and given her first bath ever!
She was covered with fleas and you had to see her glee at being rid of them.. roller coaster ride of the heart…"

You Can Help-Become Part of Project Potcake
This is just one day of so many days that are filled with enormous challenges for these volunteers. Each day brings the opportunity to help dogs and people and obviously they do both! Please open your heart and help Dr. Harvey's help Abaco Shelter. While we will be donating supplies and food to the shelter, they also need financial support.
You Can Give Here
Dr. Harvey's has started a GoFundMe campaign where you can help us by giving a donation to the Abaco Shelter.
You can donate by clicking here!
A Message from Dr.Harvey's
Please watch Wendy Shankin-Cohen, President of Dr. Harvey's as she describes the company's mission to help the Potcakes.

Click Here To View
Thank you for your help!
July 7, 2015
Posted By
The Team at Dr. Harvey's
We recently received this letter from a grateful pet parent. We fell in love with Cutie Pie. We had to share her amazing story and her journey to health! We have the best job ever!
I Was Determined Never to Make that Mistake Again!
Dr. Harvey's Veg-to Bowl is the food that has saved my darling, 5 pound Shih Tzu named Cutie Pie. After owning this breed of dog for over 40 years, I lost my last dog due to treats from China. I was determined to never make that mistake again!
Then I Found Cutie Pie
Searching the Internet daily I finally found the cutest dog I had ever seen. I went to my knees when I saw her. She was a one year-old suffering with severe allergies and congestion. Her diet had consisted of sugar coated cereal and marshmallows. She didn't like anything I fed her.
I tried everything the vet recommended and everything else I could find in pet stores. I spent hundreds of dollars. I could barely get her to sniff it let alone eat it. In the meantime, the allergies continued and she was in crisis almost on a daily basis. I had her at the vet on antibiotics and steroids every month.
The Best Recommendation Ever
Then I found Sandra at Metro General Store in Silver Spring, Maryland. She recommend Dr. Harvey's Veg-to-Bowl. I started cooking her meats and mixing it with this vegetable pre-mix. She also eats the Sweet Potate'rs! I also added the Whole Food Multiple Vitamin & Mineral Supplement. To my astonishment she loved everything I gave her from Dr. Harvey's. Her health, congestion and breathing have continued to improve along with her skin, hair and energy. She no longer makes sick trips to the vet only routine appointments. I no longer have to run a vaporizer at night.


Cutie Pie is Now Going on 4!
She is now going on 4 years-old and I truly make this testimony…"Dr. Harvey's saved her life!" Had I not found her and gone in search of a way to make her well and healthy she would not be alive!



Thank You!
Thank you, Dr. Harvey's, for making such healthy food for my little dog! She is so important in my life.

Sincerely,
Sandy Smith
Brownwood, Texas
June 30, 2015
Posted By
The Team at Dr. Harvey's
We Need Your Help
Most of you know Dr. Harvey's as a company that makes natural and organic products for animals. What you may not know is that part of our mission is to support animal rescue and animal welfare.
Recently, we became aware of a small animal shelter in Abaco, Bahamas whose mission is to rescue, house, care for and adopt Potcakes, the indigenous dogs of the Bahamas.
Abaco Shelter is run entirely by a group of selfless and very determined volunteers. The shelter receives no government funding.
Without this shelter the Potcakes would die of starvation and disease. Abaco Shelter needs our help to further its work as it is a sanctuary for stray and abandoned dogs.
The shelter is located at the site of the old Abaco dump, Abaco, The Bahamas.
It is the island's only animal shelter.
The Need is Great
Abaco Shelter is in desparate need of funds to help buy food, medicine and supplies for the Potcakes. This money will be used for that purpose. We also hope to raise enough money to help them to expand the shelter allowing it to house more animals in need.
We're Just Getting Started- The Documentary
This is just the beginning of Project Potcake and our dreams of helping these dogs. In July, Wendy Shankin-Cohen, President of Dr. Harvey's, will travel to Abaco to bring supplies to the shelter. She will be traveling with filmmaker, Evelyn Vaccaro, a longtime Potcake lover. Evelyn will be filming a documentary that will show the plight of the Potcakes. It is our sincere hope that this documentary will help to raise awareness about the immediate needs of these dogs and the Abaco Shelter.
You Can Help Today!
Here is where you come in! You can help these precious pups just by giving a small gift.
Any amount will help us to save more Potcakes!
Please join us today and give what you can to help the Potcakes and The Abaco Shelter.
We at Dr. Harvey's are most grateful for your help and we know the Potcakes thank you too!
To Donate to Project Potcake please visit our GoFundMe page By Clicking Here
Your gift will be appreciate by the wonderful people who keep the shelter going and by the amazing Potcakes.
Thank you!
Dr. Harvey's wants to thank you in advance for helping us to realize our dream of making life better for these deserving people and these adorable and loving dogs!
Watch A Message From Our President, Wendy Shankin-Cohen-Just Click Here
Just go to our GoFundMe Campaign-Donate Now! Here is the link.
For more information about Abaco Shelter you can visit their website by clicking here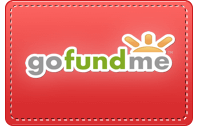 June 13, 2015
Posted By
The Team at Dr. Harvey's
Recently the talented blog team from MyDogLikes, shared an array of Dr. Harvey's products with their adorable Golden Retriever duo Harley and Charlie.
The result is a wonderful review of Dr. Harvey's Veg-to-Bowl, Oracle and our Wholefood Multi-Vitamin.
Here's a part of what they have to say:
Fresher is Better
Dr. Harvey's believes that feeding a fresh, holistic, natural diet will lead to a healthier, longer life for our pets. As early advocates to this type of feeding, educating pet parents has been a critical component of their mission. Today their website provides a wealth of information on pet food ingredients and nutrition.
Dr. Harvey's has put these beliefs into practice through their expansive line of foods, treats and supplements. Though their line is wide ranging, some things that all of their products have in common include:
* Made and manufactured in the USA
* 100% Human Grade
* Free of Chemicals, Preservatives, Dyes and Coloring Agents
We are extremely excited about this food, and the more we learn, the more we love it. Everything from Dr. Harvey's is sourced and manufactured in the USA, free of chemicals preservatives or dyes, and 100% human grade. The ingredients are truly top notch and our dogs went nuts for it! We also love that whether you are looking to supplement or provide a complete balanced natural diet, Dr. Harvey's has a perfect product to help meet your needs. We were completely blown away by Dr. Harvey's and can't wait to try out more of their products in the future!

Charlie and Harley loved Dr. Harvey's foods and the blog shows just how easy it is to make Veg-to-Bowl and Oracle.

Not only are Charlie and Harley chief taste testers for MyDogLikes,they are supermodels! Their pet parents, Rachael and Kevin, are extremely health conscious and only want the best for their best friends. Trying Dr. Harvey's products has led them down a new path to wellness for their beloved pups and they generously share this experience on their blog.
You can learn about MyDogLikes complete Dr. Harvey's adventure by reading their blog. Just click here.
June 8, 2015
Posted By
The Team at Dr. Harvey's
Helping dogs in need and supporting rescue has always been a part of our mission at Dr. Harvey's. So early in 2015 we were happy to partner with Dusty's Dog House, a doggy daycare and boarding facility, to create Dr. Harvey's Foster Room. This special place allows us to sponsor one dog from The Liberty Humane Society until he or she finds a forever home.
We love North, the current resident at Dr. Harvey's Foster Room. He is a pit bull mix, who is great with all people, but a bit wary of children and would do best in a home with adults only. He loves other dogs, but is a big boy and can be too much for some dogs. North is safe and sound in Dr. Harvey's Foster Room at Dusty's Dog House, but he needs his own family and a forever home.
As you can see, North is an extraordinarily handsome, big boy and is about 3 years old. We know that North will make a wonderful addition to any family who is looking for a new best friend.
We don't know how anyone could pass up this face.
He really is a very special dog.
Please open your heart and your home and adopt North.
For more information about North and how to adopt him, please contact Frank Valentine at Dusty's Dog House in Bayonne, NJ. dustysdoghouse.com
201-436-3000
info@dustysdoghouse.com
April 9, 2015
Posted By
The Team at Dr. Harvey's
We are always so happy to know when a very sad and frightened pet parent discovers us, reaches out for help and finds it. And then, with just a bit of guidance, they find answers that they were in search of that give them happy and amazing results for their companion! This is Kobe and his family's story. They want us to share it, because they hope that their story, "in their own words", will help other pet parents to find health for their beloved companion.
Kobe Was So Young-We Called Dr. Harvey
Kobe had just turned 1 year-old, and had kidney disease! We were told about Dr. Harvey. So we sent an email, and we were told to please contact Dr. Harvey directly. We have spoken to Dr. Harvey many times on the phone and with his help and suggestion to put Kobe on Canine Health-The Miracle Dog Food, cooked protein, and oil, Kobe is doing great. Not only does Kobe love his new food, it's so very healthy for him.
After Just 3 Weeks-Normal Blood Work!
We had blood work done after 3 weeks on Canine Health-The Miracle Dog Food , and his BUN dropped 10 points-to a normal range. This is so easy to prepare anyone can do this for the health of their beloved pet.
Thank you Dr. Harvey!
Thank you Dr. Harvey and staff for caring about all our four legged family. Kobe will never eat anything but Canine Health again.
The Vet Gave Up on Kobe But We Didn't and Neither Did You!
My vet gave up on him and said he only had about 6 months to live, and just give dry Hills K/D food. In just 3 weeks Dr. Harvey's Canine Health-The Miracle Dog Food and his love of helping us learn how easy it is to keep our pup healthy is working! Needless to say we start with a new vet next week, who supports feeding Kobe a healthy diet of Dr. Harvey's Canine Health-The Miracle Dog Food , which is a must as Kobe will never eat anything other than products from Dr. Harvey.
We will update you on Kobe while he is enjoying his new healthy, happy, long life!
Please Share Our Story
It would make The Kobe Family very happy if you shared our story on your website. We want everyone to know this is a very true story about Kobe.
Thankful Pet Parents
Again, Thank you Dr Harvey, Wendy, (who never sleeps), and all your great staff for caring and loving my little Kobe, and so many others.
Deb Horrocks "The Kobe Family"
March 24, 2015
Posted By
The Team at Dr. Harvey's
Ranger's Story-Serious Kidney Problems Improve
We recently received this wonderful email from Christina Mahaffey, a loving pet parent, who wanted to thank
Dr. Harvey and tell us about her 14 year-old Dalmatian, Ranger, and his amazing transformation! The most powerful way to share this story is in her own words. Christina's email is posted below. Christina told us that she found Dr. Harvey's after reading stories on our website from other pet parents who had also found solutions here. So she was happy to share her story. Christina helped her companion by researching her options and then changing her companion's diet. Ranger's story is truly wonderful; impressing a grateful pet mom and his veterinarians!
We could not be happier about Ranger's results and thank Christina for taking the time to tell us his story! We hope you will read Ranger's story and share it with anyone who needs to know there is hope for their companion.
Dear Dr. Harvey,
Thank You-Ranger is Better!
I wanted to update you on Ranger since you were so helpful in discussing his care and nutrition with me a few weeks back. I have been feeding him the Canine Health-The Miracle Dog Food and then occasionally add a bit of the Veg-to-Bowl to it, to give him a bit more veggies when he is hungry. Between that, the CoEnzyme Q10, the Ortho-Flex, Whole Food Supplement, and probiotic that he gets daily, he is walking better, and he LOVES this food.
My Other Dog is So Picky-She Loves This Food Too!
Even my picky girl Scoobey LOVES her food! She actually comes to the kitchen and will sit and wait while I make her food for her……She NEVER ate her commercial processed dog food like this and certainly didn't sit and wait in anticipation for it.
Blood Work Comes Back and Amazes Everyone!
Last Friday, I took Ranger back to the vet for another round of blood tests. I made sure that I took your Feeding Guidelines booklet with me from the bags of food and left it with them. The one doctor was hesitant, but my regular vet was very open to it. When the blood work came back and I went in to see them today, she told me she is beyond impressed with his blood work, that his kidney values are almost back to normal again!
The Vet Was Amazed-Never Saw Results Like This
My vet said that she had never seen a turnaround like this before and so quickly! She said she is going to check into the food and she was impressed when I told her that you had actually called me to discuss Rangers care and diet. She said other dog food companies NEVER do that and that they don't want to be bothered with the end user consumer.
From the Bottom of My Heart…
So from the bottom of my heart and Ranger's, we thank you for being someone who cares about animals and is making a difference one animal at a time! I tell all my friends about this diet and if Ranger could talk, he would tell his friends too! His appearance says it all!
Yes! Post Ranger's Story!
I am happy to have you post my story! In fact, that is why I tried your products! I read the postings of other customers on your site…..and when I cross referenced with Amazon and a few other dog food sites, I saw that across the board, there were glowing reviews on your products! And that it helped dogs with kidney issues!
The Vet was Really Impressed with The Results
I was so excited when they said the blood work was as good as it was…and when my vet said she was impressed, I was thrilled but then she made a point of telling me 2 or 3 times how impressed she was and that she hadn't seen that significant of an improvement before so I knew she was really impressed then!
The Prescription Diet Was
NOT

the Solution!

What is funny is the one vet thought that the Prescription Diet KD formula Dog Food is what created these results and I quickly told him that I stopped feeding Ranger processed food three days after leaving the vets office. I still have a case of wet food and dry food in the garage and will probably toss it…I can't in good conscience give it to another dog knowing that it isn't any good for them either.
Ranger is a Dr. Harvey's Poster Dog
Ranger is about to turn 14 years-old! My vet said that is amazing for a Dalmatian and usually she doesn't see them at this age, in this great of a condition!
I have attached a picture of Ranger!
Thank you!
Christina Mahaffey and Ranger
March 15, 2015
Posted By
The Team at Dr. Harvey's
Education
We have always been about education. Over 30 years ago, when Dr. Harvey started to teach people about feeding real food to animals, most people thought he was crazy. He knew he was right and he kept telling people the truth about pet foods~Ingredients are everything!
The Educated Animal
Times have changed and consumers are much wiser. They have become much more concerned and discerning about the ingredients that are used in their own foods and in the foods they feed their companion animals. This is a very good thing! It's great for the animals and it is also very good for a company like ours. People who look for great ingredients and pure, real foods for their companion animals, can see that we take great care in what we put into all of our products. The caring pet parent can see that we are different from other pet food companies. The educated consumer is our best customer.
It's Not Easy, But It's Worth It
Our concern for finding and using only the best ingredients keeps us very busy. Finding the best ingredients that can be freeze-dried and dehydrated is never an easy task, but we believe there is no other way. We are passionate about the purity of our ingredients. We know this is about the health of your animals and ours! We fight to find the very best!
No Additives, No Chemicals, No Preservatives
Dehydration and freeze-drying allows us to use these pure ingredients without using toxic preservatives. Leaving out preservatives and any synthetic additives is critical to our process. Our pledge to our customers is that we use only the best ingredients and keep them pure, safe and simple. This allows us to offer only the very best to your best friend.
Our ingredients are:
Sourced in the

USA

Manufactured and Packaged in our own facility in the

USA

100% Human Grade
Not from China
Free of Preservatives
Free of All Chemical Additives
Free of Dyes and Coloring Agents
Free of Salt and Sugar
Free of All Fillers
Free from any By-Products
Free of Synthetic Ingredients
Antibiotic-Free
Made with meats that are Free-Range

USDA
In addition, we use certified organic ingredients whenever possible. All of the herbs that we use in our supplements and grooming aids are organic and wild-crafted. All of the "noble" grains that we use in Canine Health-The Miracle Dog Food are certified organic. Our Sweet Potate'r Chews and Fries and our Coconut Smiles for dogs are USDA Certified Organic.
What This Means to You and Your Family
This is our commitment to you and to our mission; to provide only the very best, truly healthy products made with only the finest ingredients for our companion animals.
March 2, 2015
Posted By
The Team at Dr. Harvey's
Hi Dr. Harvey,
It was last summer when I ordered Veg-To-Bowl Fine Ground for my dogs again.
I lived in the Washington, DC area until December of 2013 and that was when I first found out about Veg-To-Bowl.
I knew right away that it was healthy and my dogs liked it.
Then I moved to South Korea.
Thank You for Getting The Food to Me!
I'd like to thank you and your staff for going through all the trouble to make special shipment to South Korea.
I am very happy to let you know how your kind decision helped me and my dogs, especially the older one whose name is GN.
He is Having Another Birthday!
GN will turn 13 years old in April.
It's overwhelming for me to be able to say he is going to have another birthday!!
He went through a surgery a couple of days after Christmas in 2013 to have 3 inches of his small intestine removed. It was his first cancer.
6 months later he was diagnosed with another cancer, Thymoma.
The CT scan showed that it was too late for a surgery. His chest was filled with tumors and they had progressed, adhering and spreading onto the vena cava.
We Were Told He Had Only 6 Months to Live
Chemotherapy was not going to help much, so I refused it. The vets said he had only a few months left to live.
The Cancer Spread~He Lost His Appetite
We decided to keep it simple and to give him the happiest days we could for the time he had left.
That was when I had to order Veg-To-Bowl. GN had lost most of his appetite and Veg-To-Bowl was the only thing he would take without complaints.
Our Puppy is Now Tumor Free!
Now it is 2015 and I had to write to you! To make a very long story short and to give you the most incredible news; GN is now free of tumors! I put him on Chaga mushroom treatment and have fed him Veg-To-Bowl and the tumors have completely disappeared.
If he had not been able to eat good food this would never have been possible.
I appreciate your kindness at the most needed moment.
Thank you!!
I take him to vets every month to look at it and last X-ray did not show any return of the tumors.
I have sent you photos and x-rays of our amazing dog!
Sincerely, with lots and lots of thanks,
Maggie Brown